These scrumptious Vegan Thanksgiving Recipes include main dishes, sides, desserts, and more - no weird ingredients and guaranteed to impress your guests!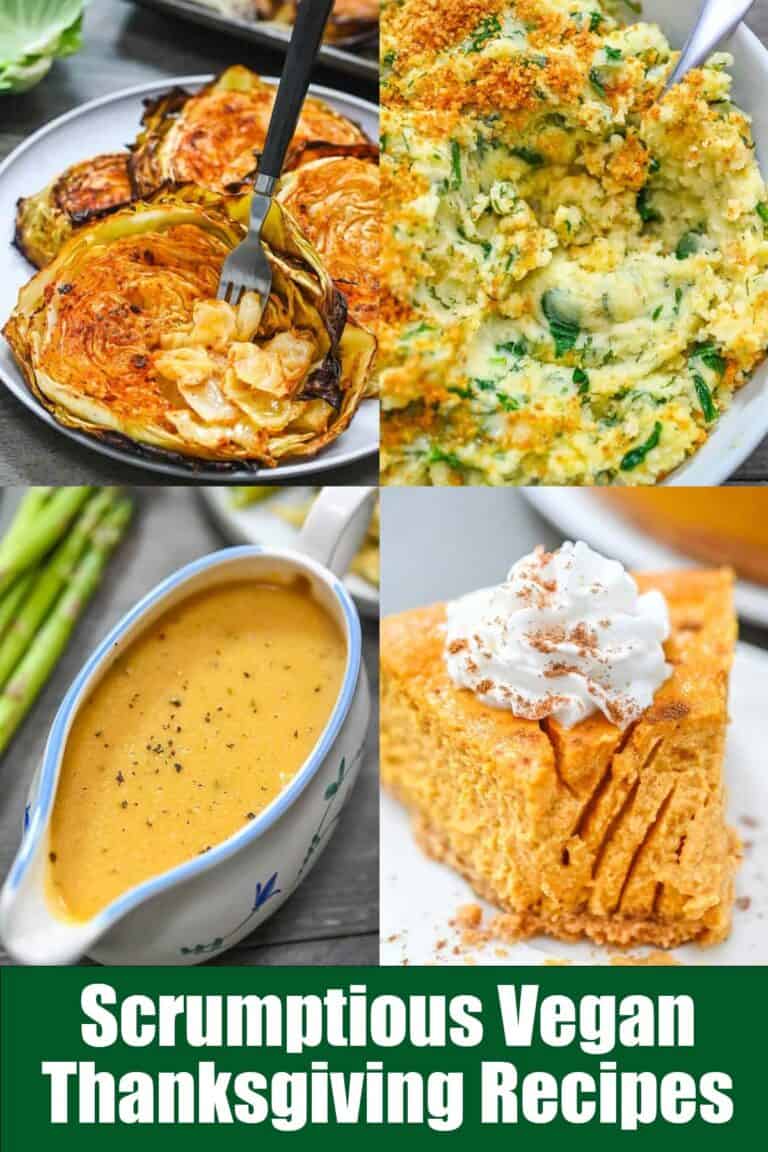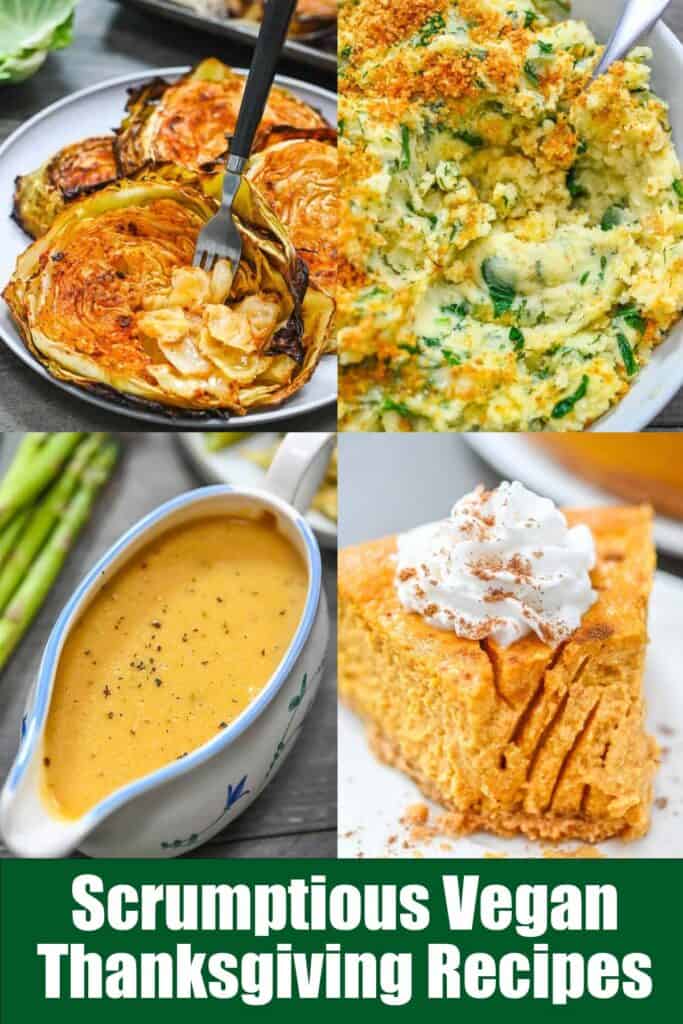 Whether you want to make a few vegan Thanksgiving dishes for you vegan friend, or host a vegan holiday feast, you are at the right place! Below, I carefully selected my best, fail-proof Thanksgiving recipes. Each one has step-by-step photo instructions and an instructional video, which will make your cooking smooth and enjoyable.
Without further ado, I present to you my Best Vegan Thanksgiving Dishes.
1). This Whole Roasted Cabbage is one of the most flavorful and festive vegan dishes you can make. Deliciously spiced and cooked until it's tender, you'll love how this dish turns out.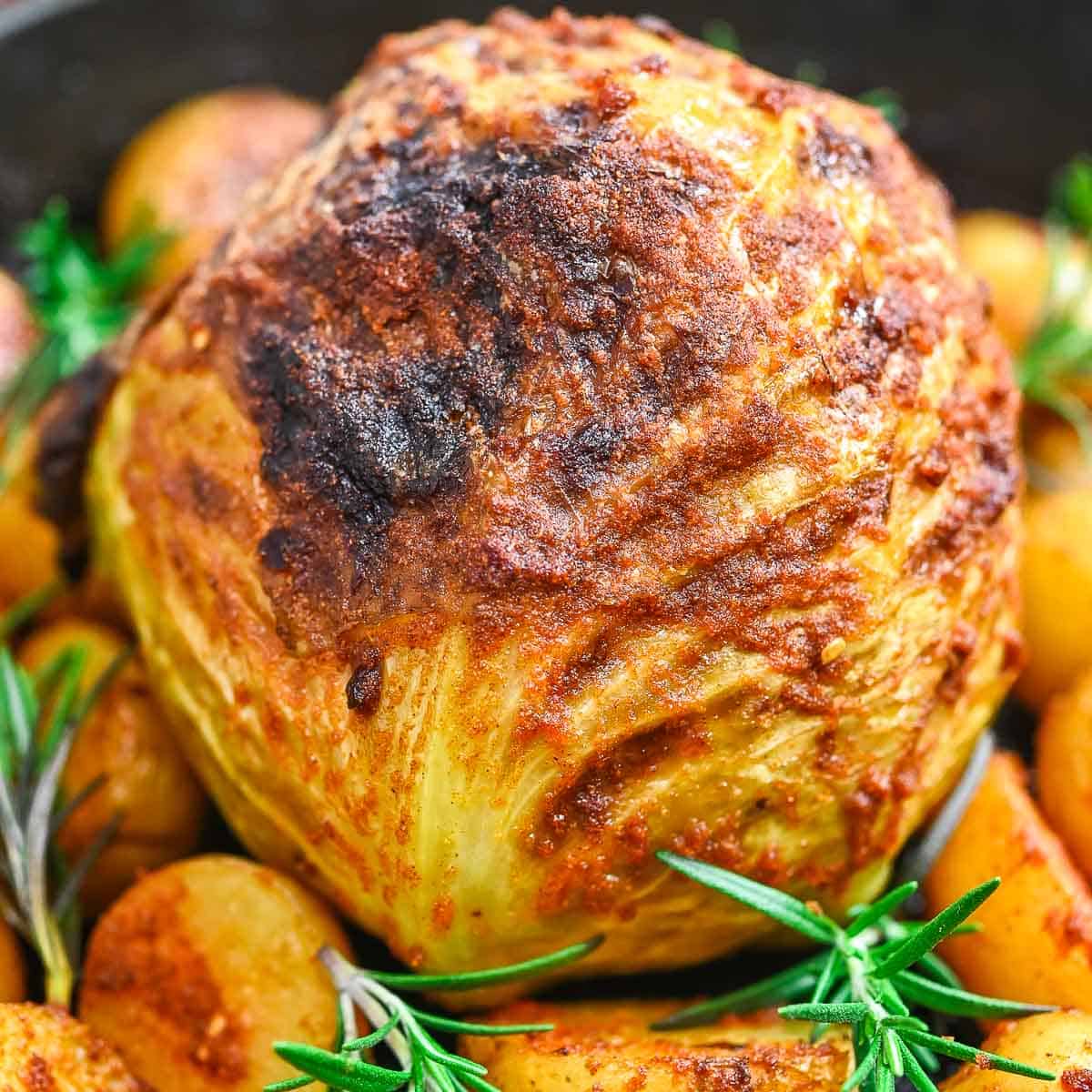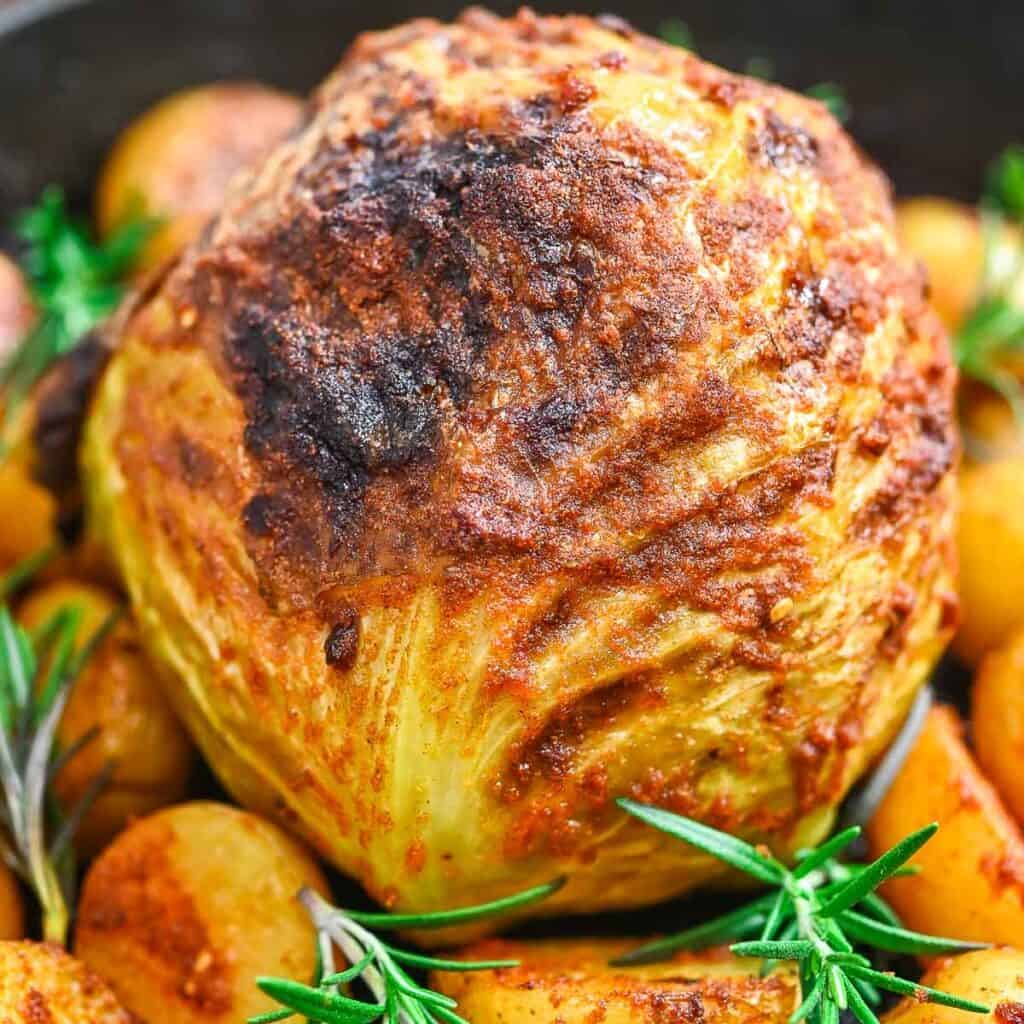 2). These Vegan Spinach Mashed Potatoes are creamy, fluffy, and flavorful. Made with baby spinach, oat milk, and vegan mayo, these delicious potatoes are then topped with homemade breadcrumbs.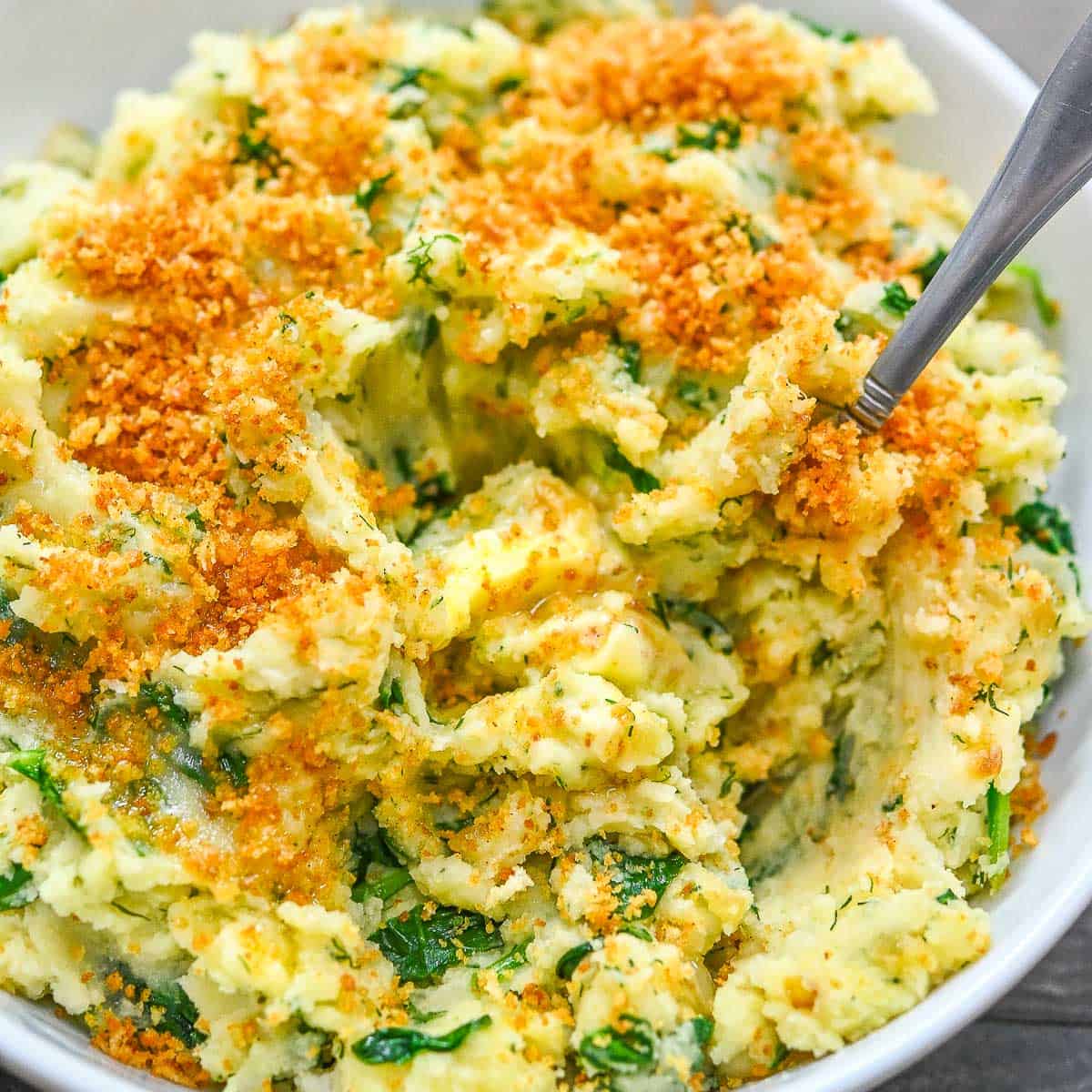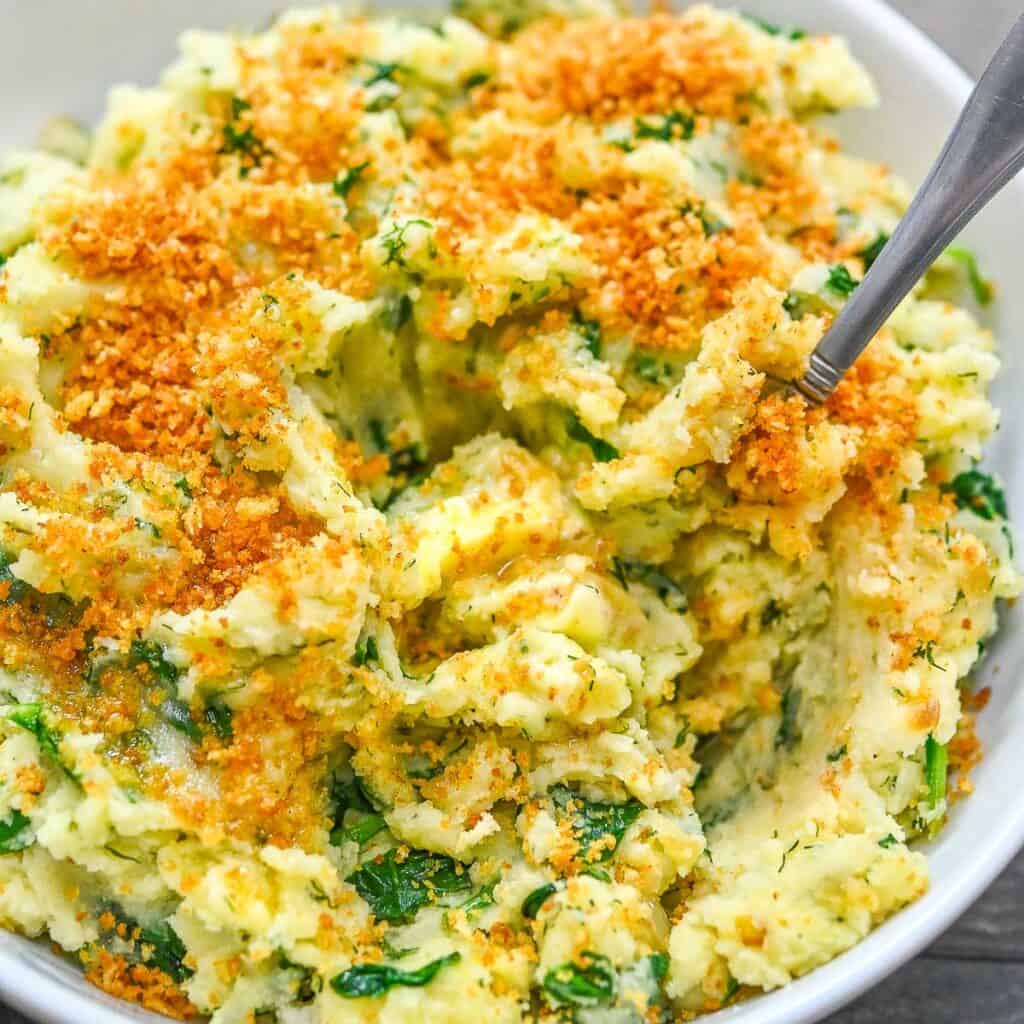 3). This Vegan Gravy is smooth and thick and can be served for dinner or at holiday meals. Made with ingredients that add salty, savory, and umami flavors, this recipe goes with so many dishes.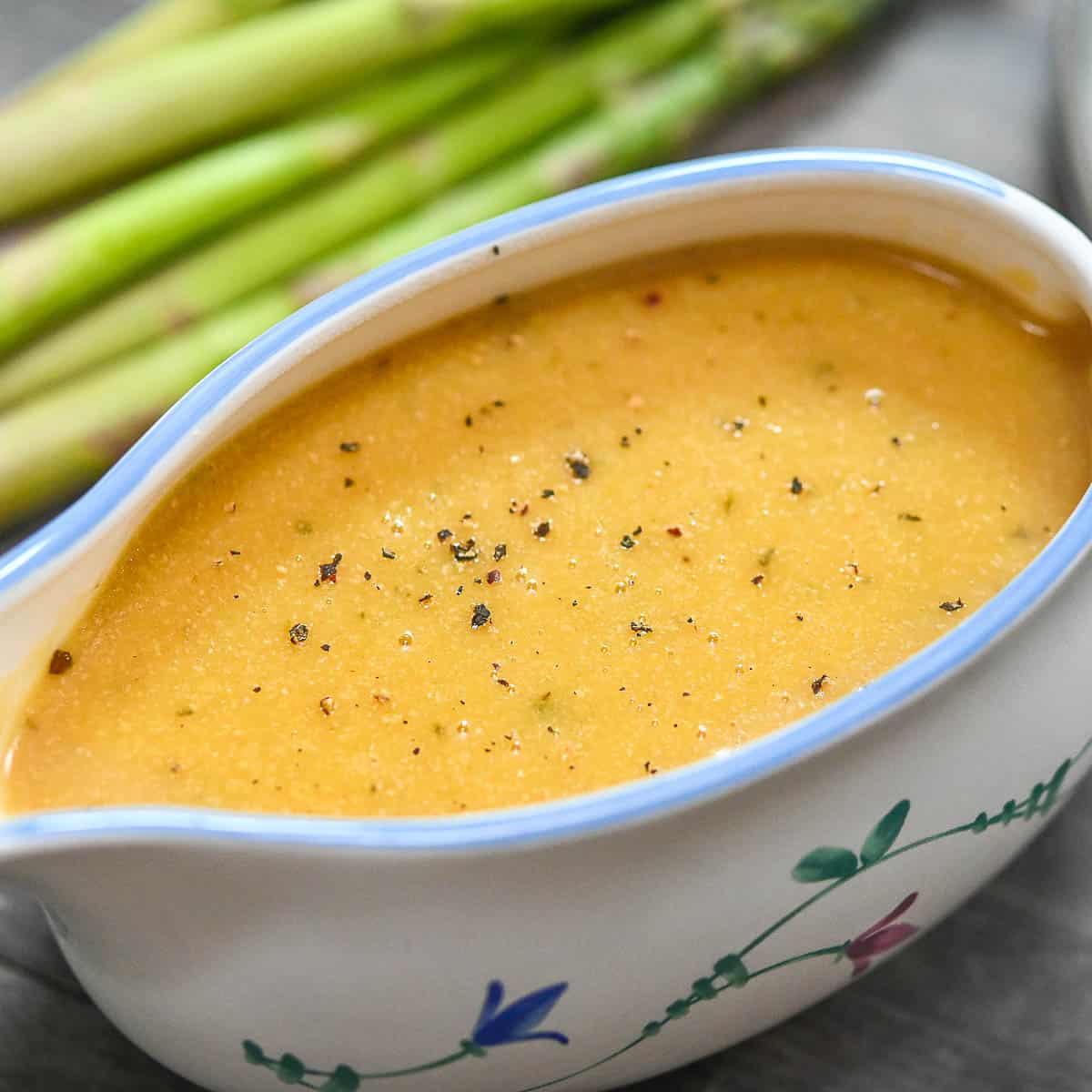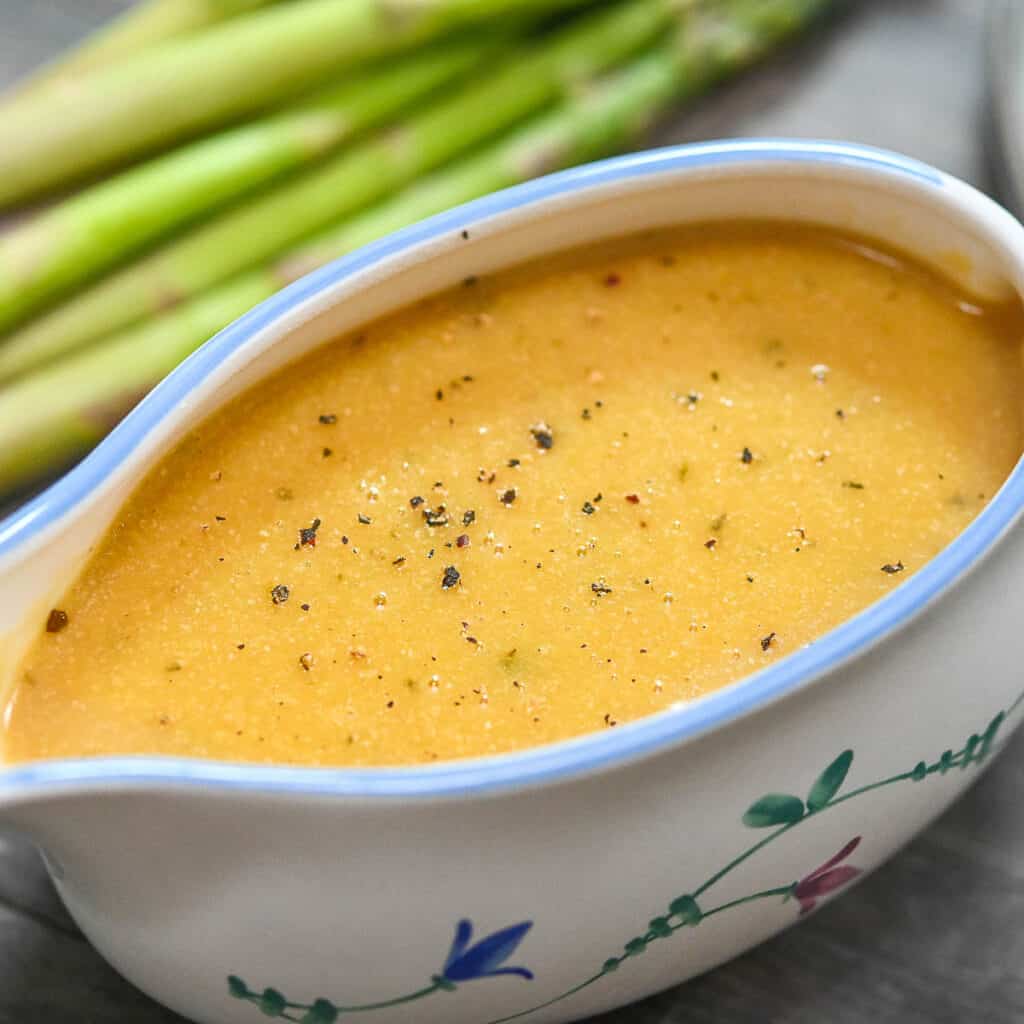 4). These Baked Portobello Steaks are juicy, meaty, and seasoned to perfection. Enjoy these flavorful vegan steaks with your favorite sides, pastas, and grains for a delicious and filling meal.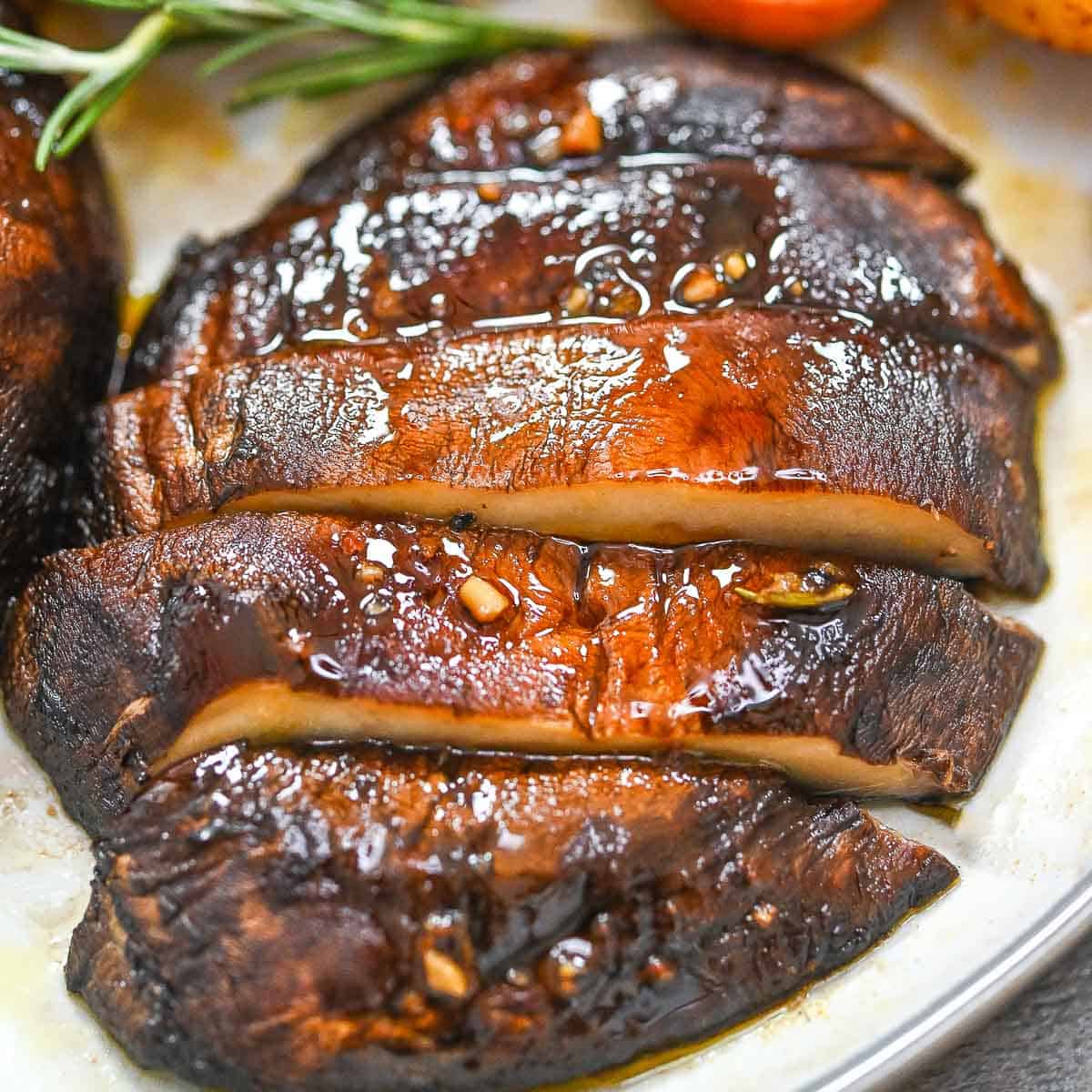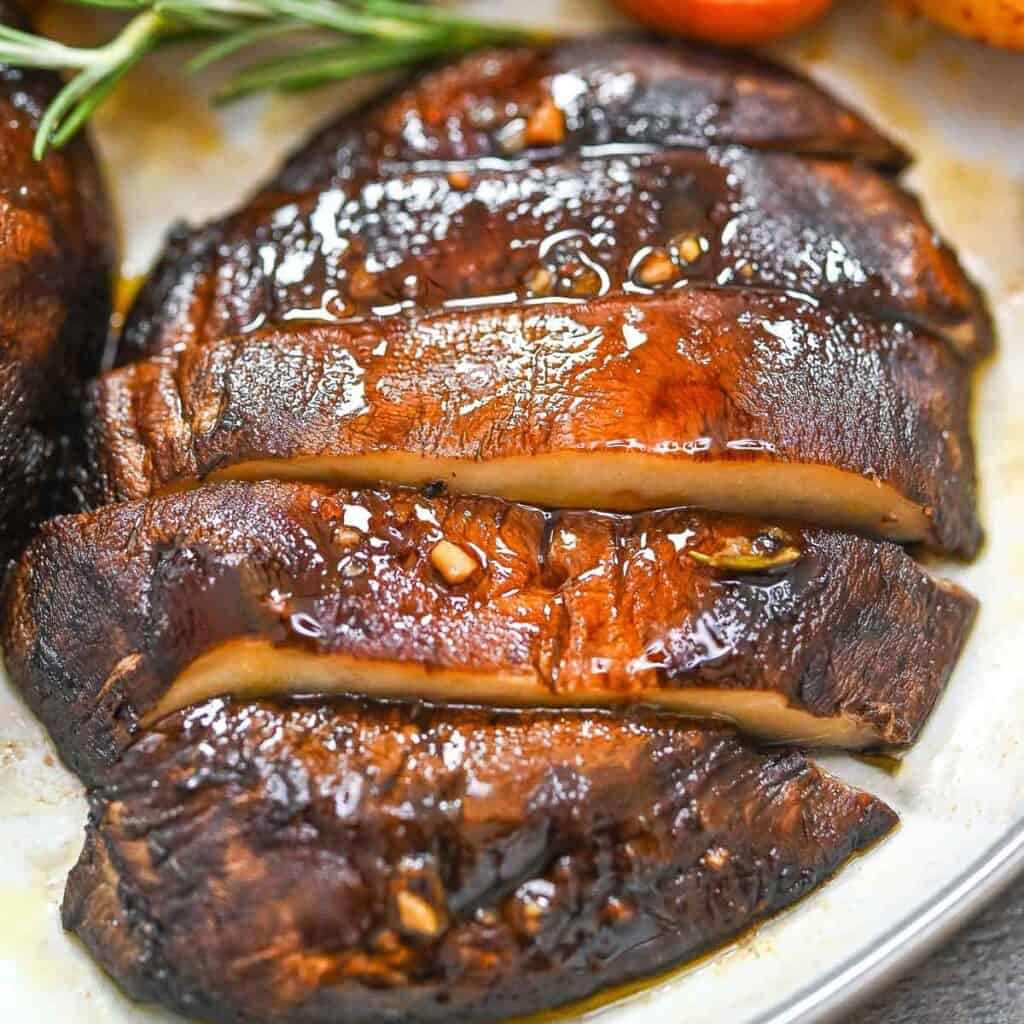 5). This Kale Apple Salad is so delicious, with a crunchy texture and flavorful dressing that can't be beat. You can enjoy this dish as a light meal or serve it on the side of your favorite entrees.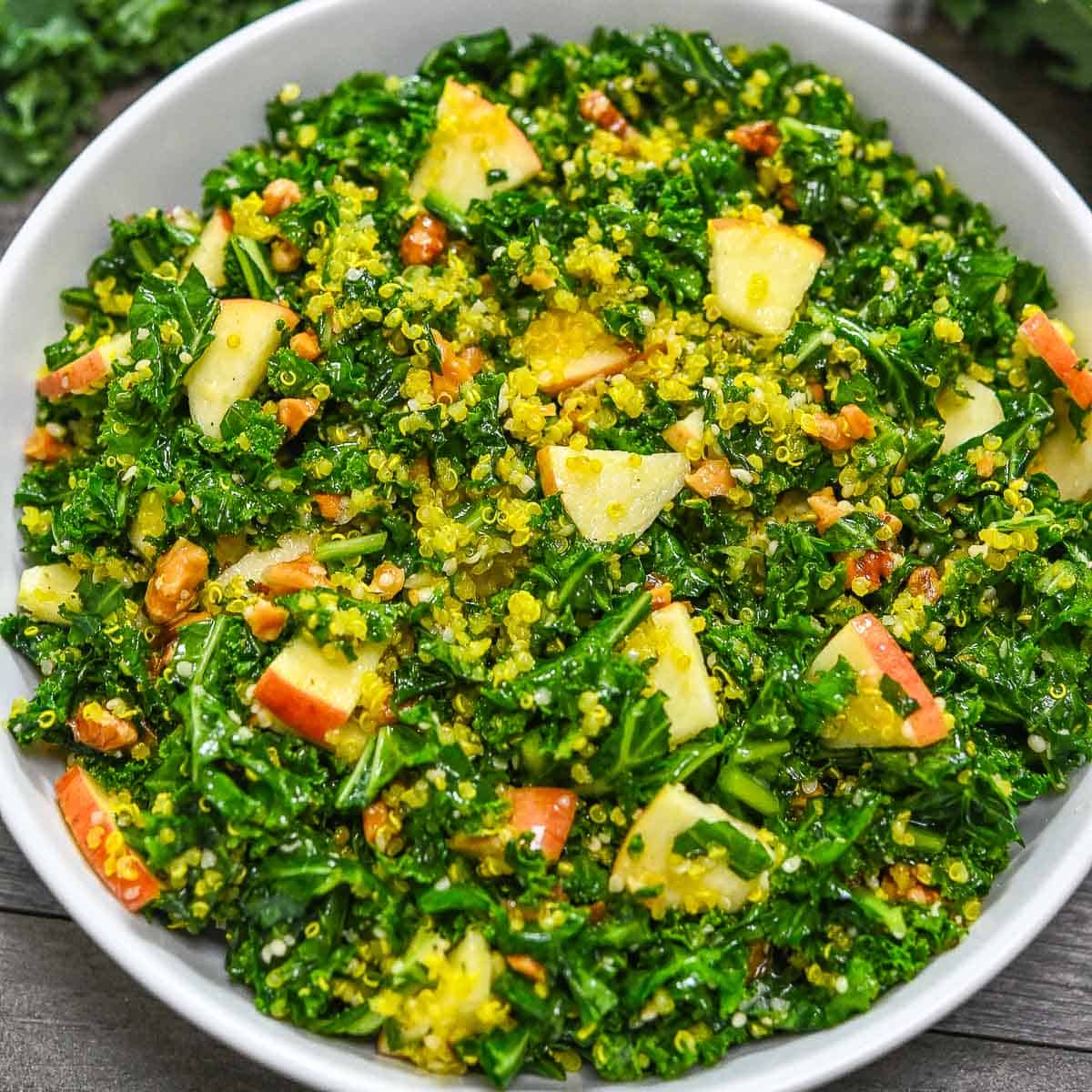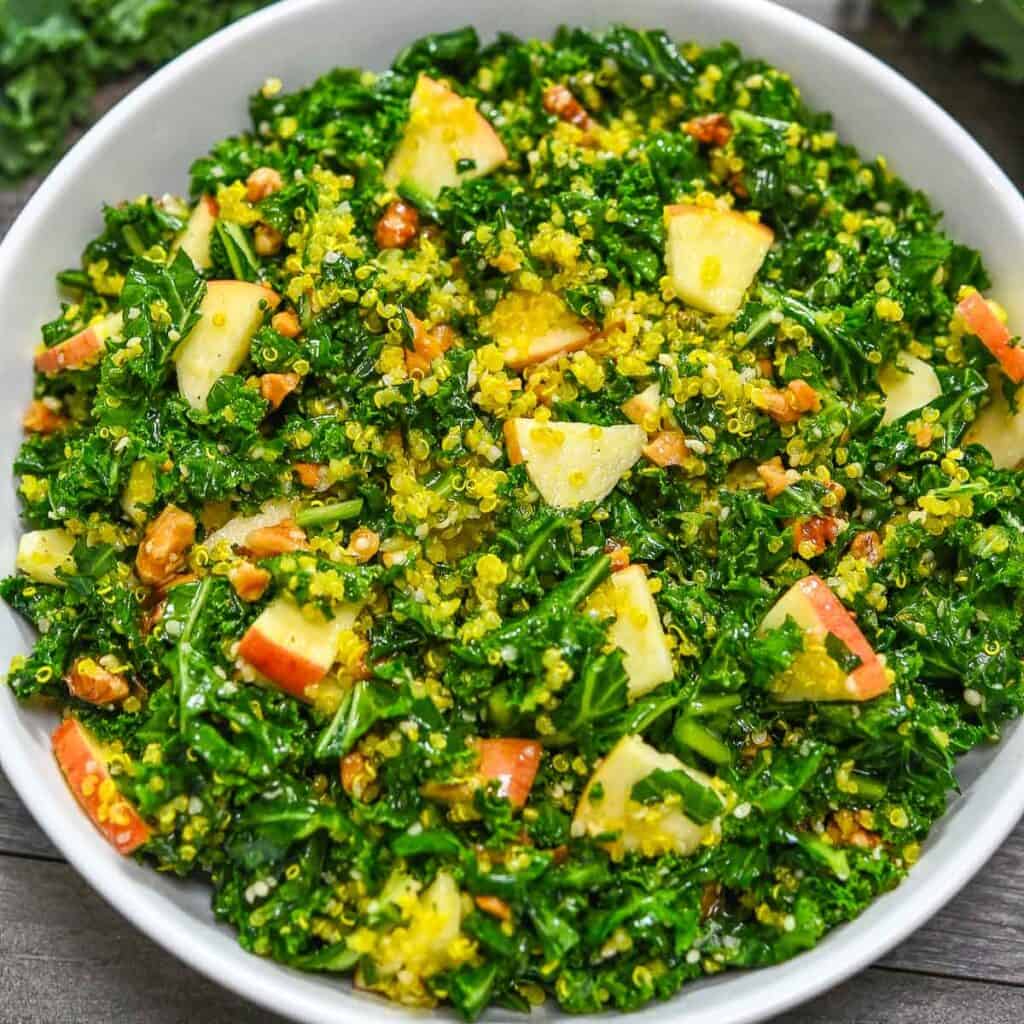 6). These Vegan Stuffed Eggplants are a hearty and delicious dish that can be enjoyed on its own or as a side. The flavorful filling is easy to make and tastes great in these roasted eggplant halves.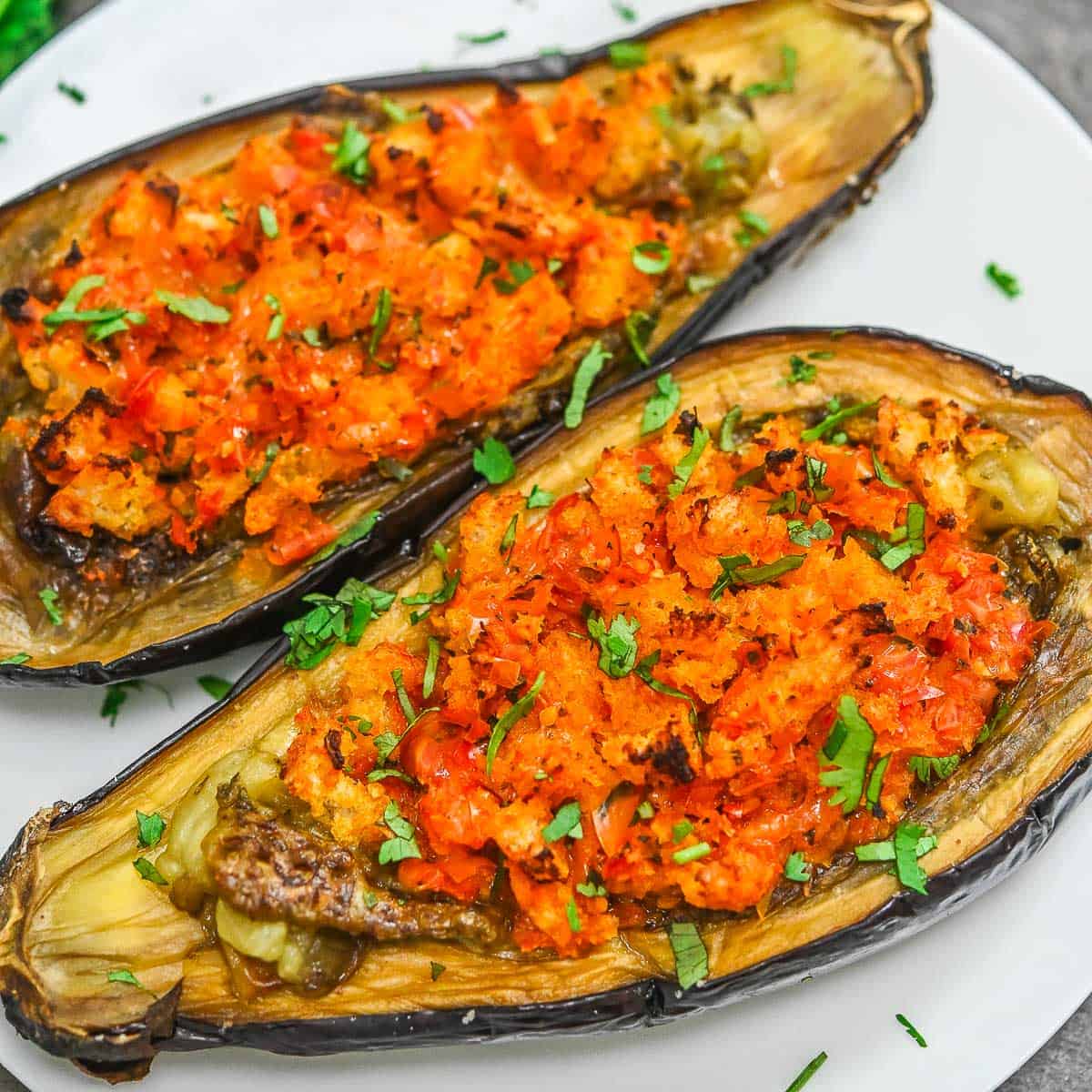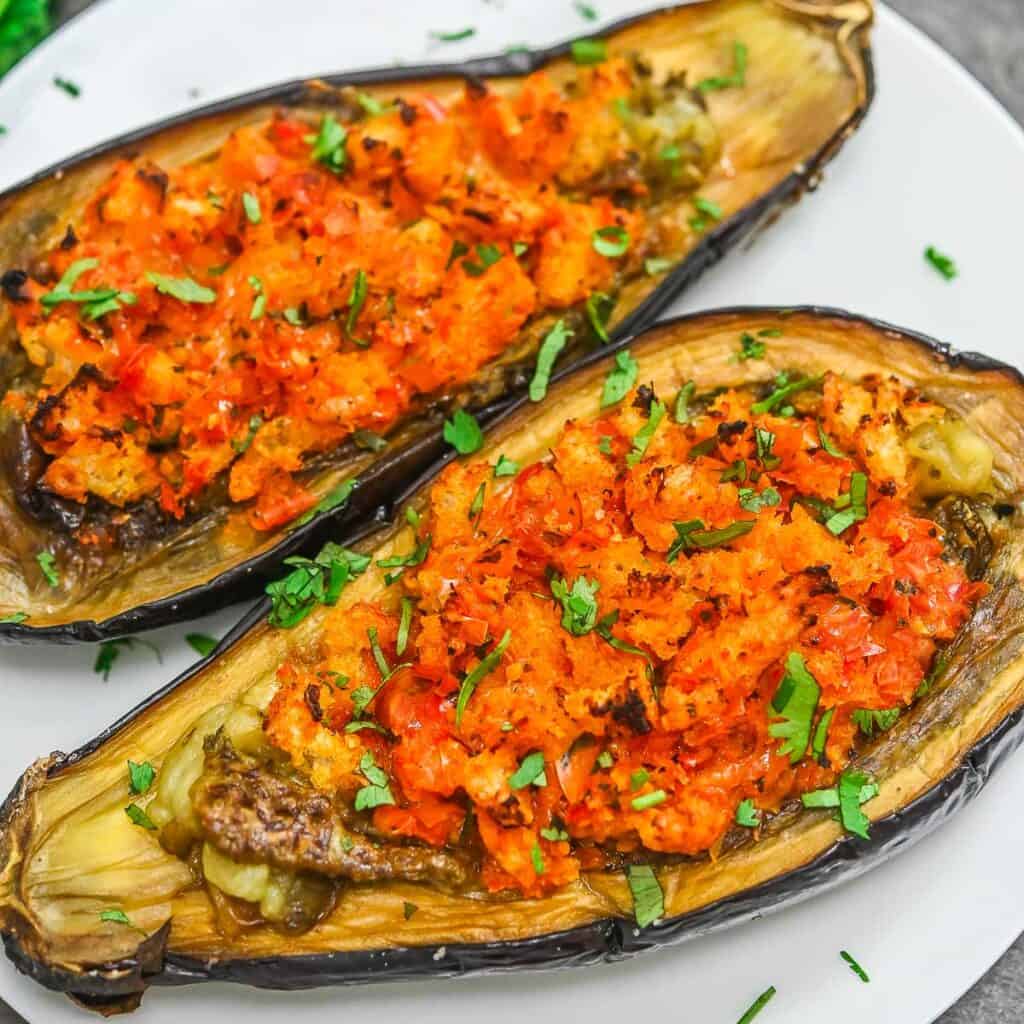 7). These Perfect Baked Potatoes are fluffy on the inside with a crisp, salty skin on the outside. Add your favorite toppings, serve it as a side, or enjoy this as a light meal that never disappoints.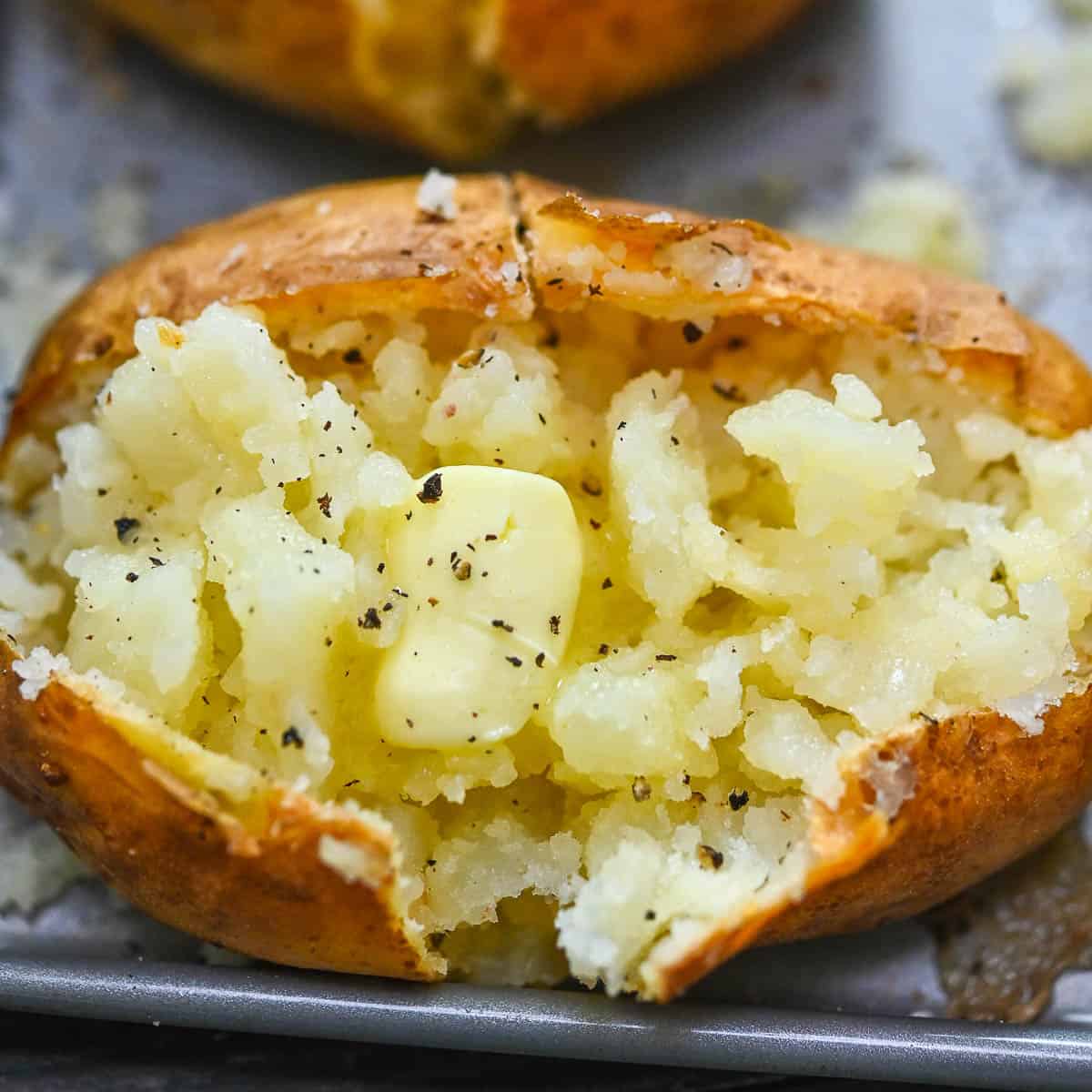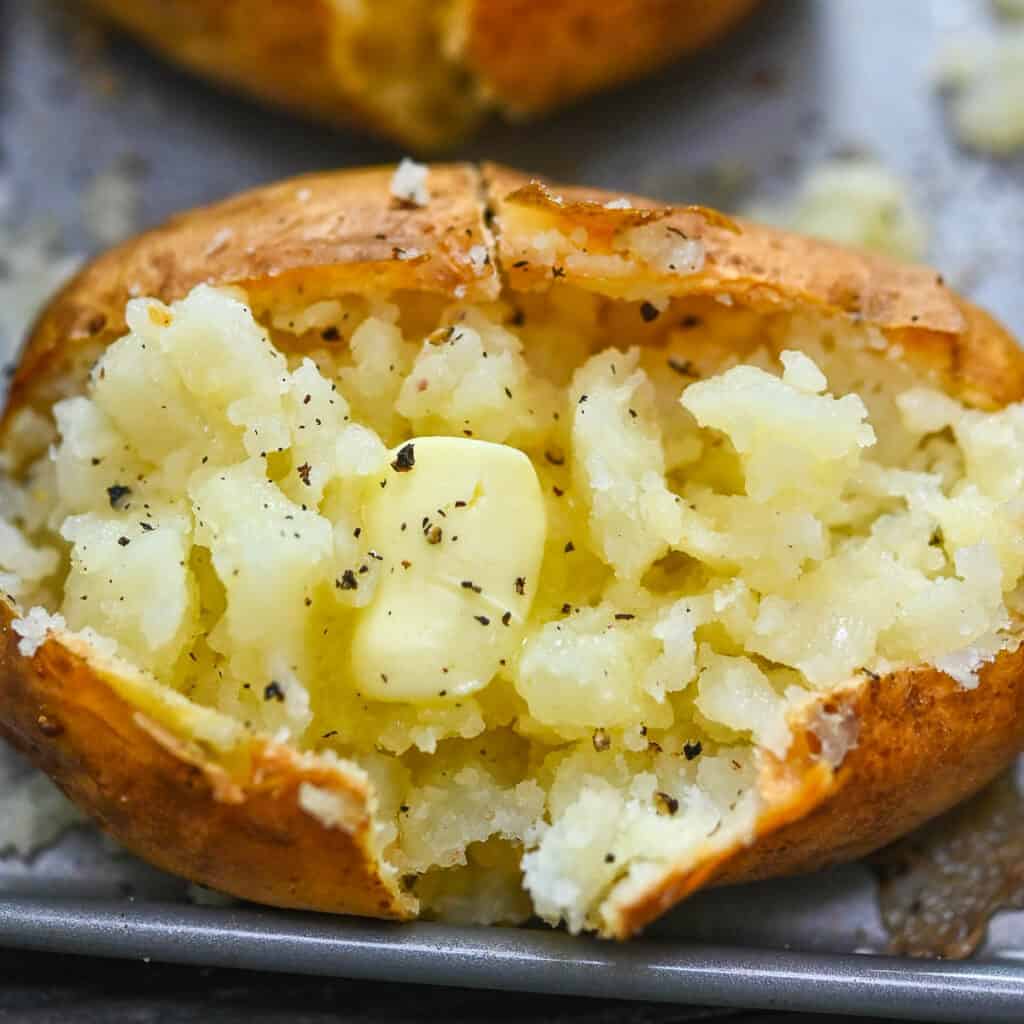 8). This Roasted Curried Cauliflower is so tasty with just the right amount of spice. Cooked in the oven until tender, it makes a delicious side dish or addition to salads, pastas, and more.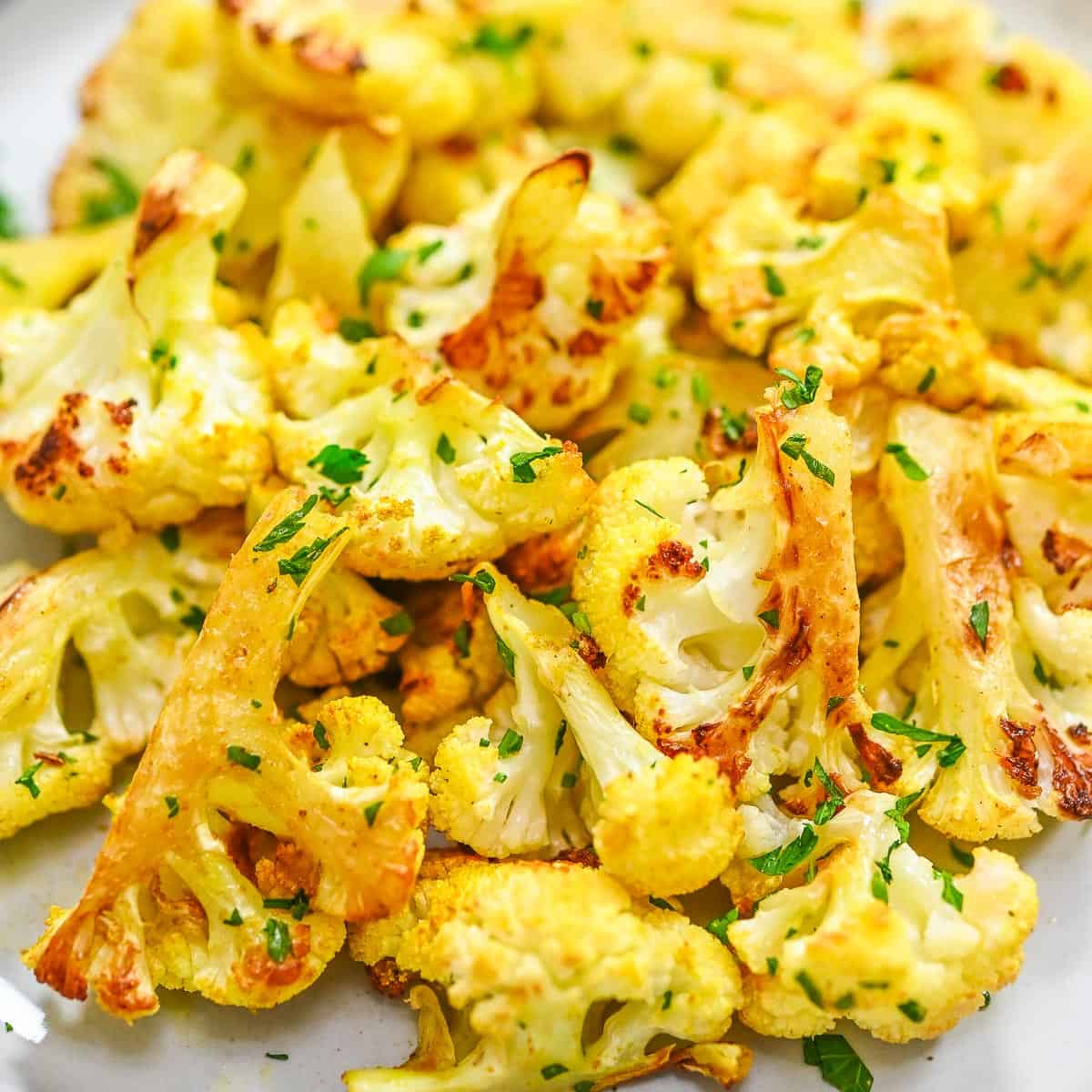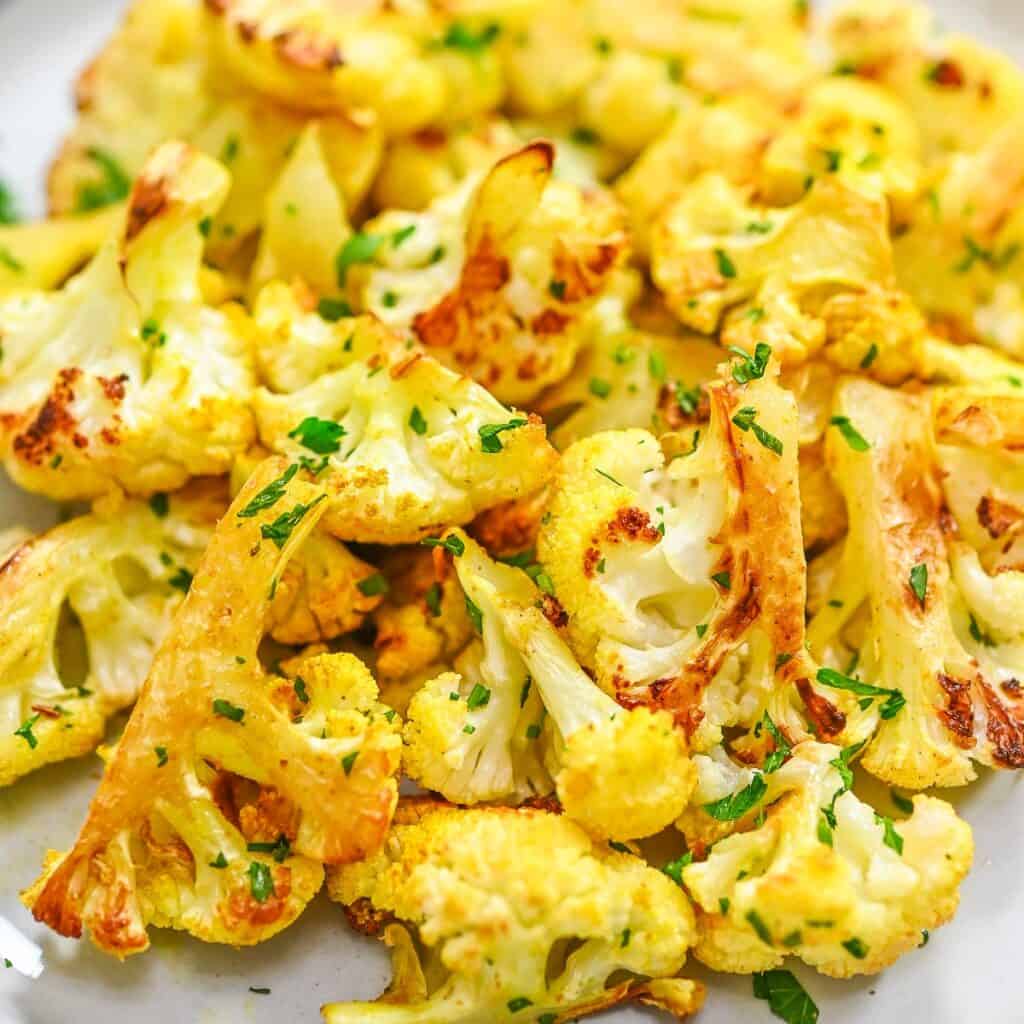 9). This Tomato and Onion Salad is a refreshing dish that has lots of flavor. Both juicy and crunchy, the simple ingredients in this salad make it fresh and delightful.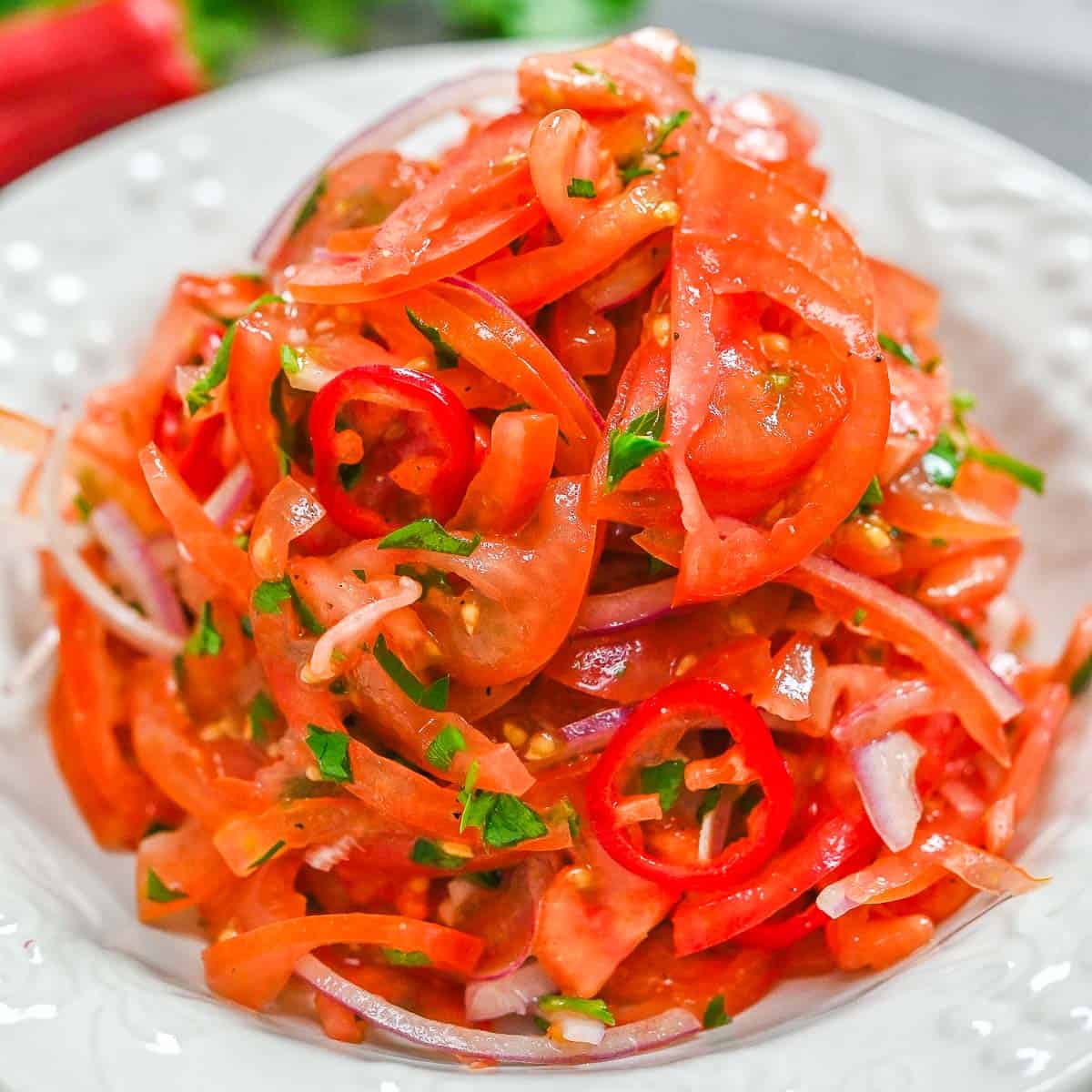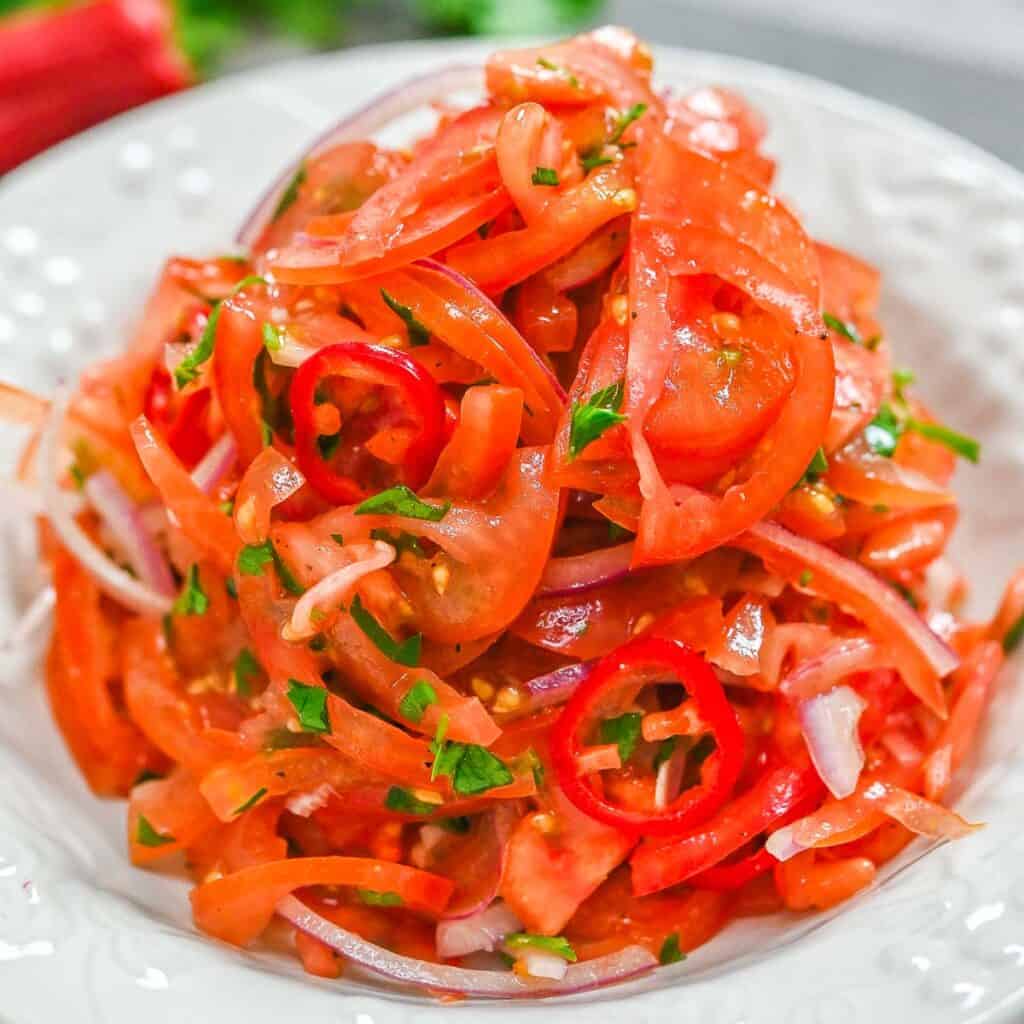 10). These Simple Mashed Beans are a quick and easy recipe that can be used as a side dish or on tacos and burritos. This healthy, protein-packed alternative to refried beans is so tasty.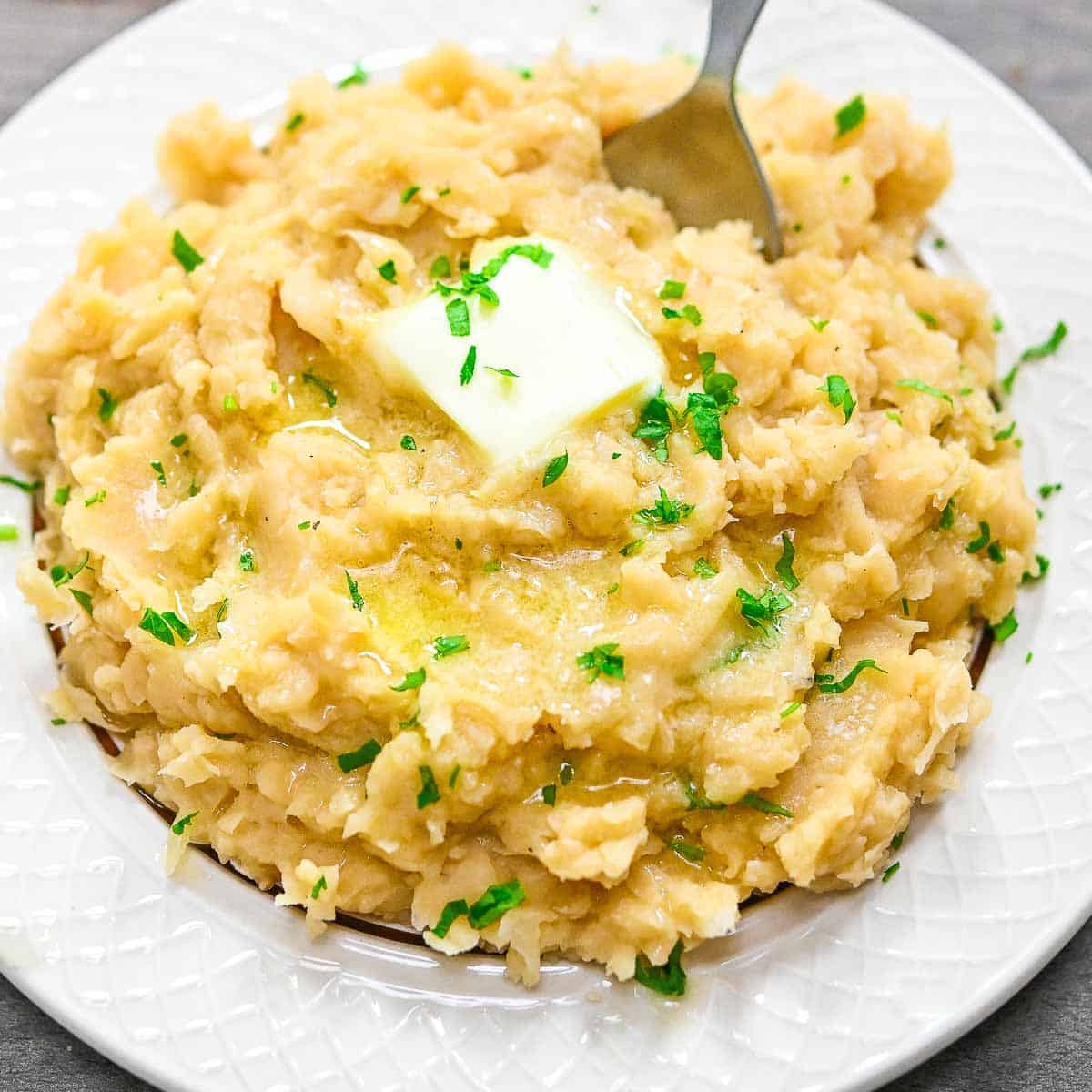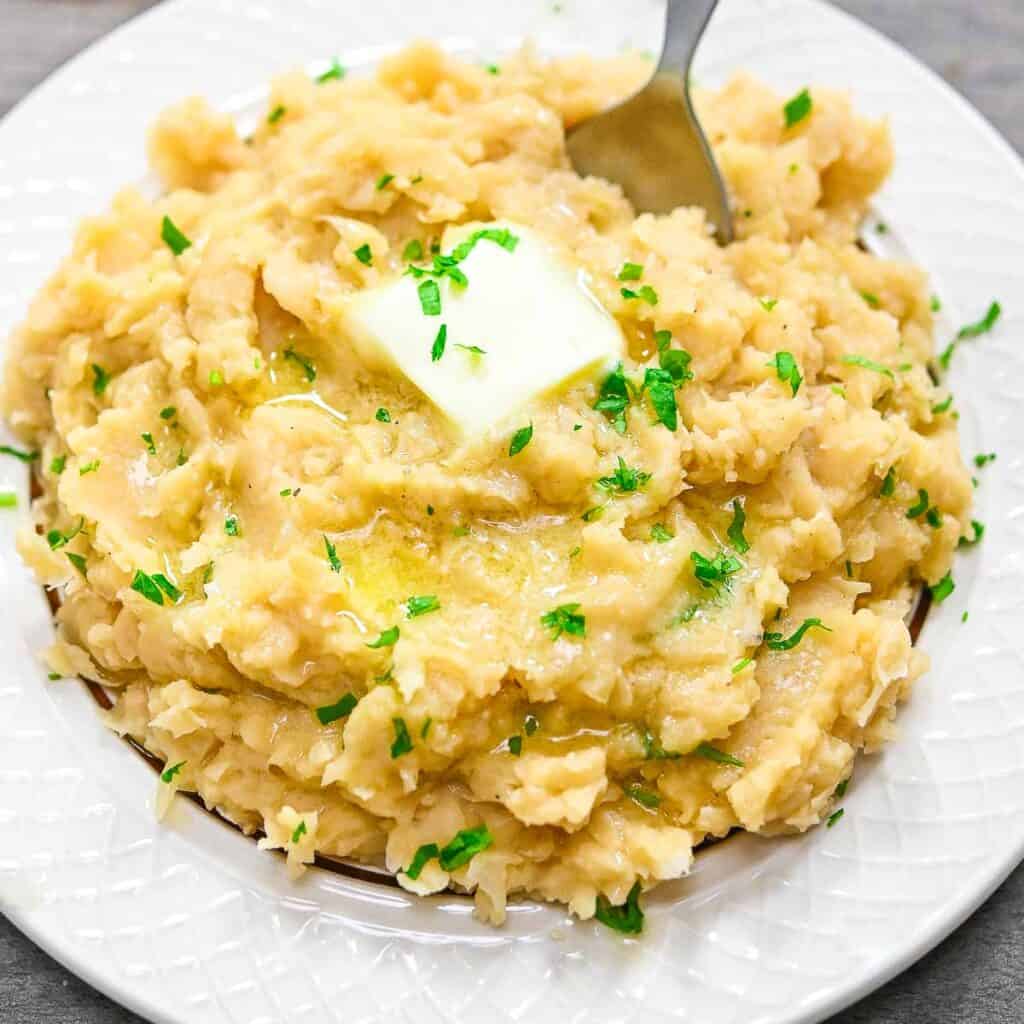 11). This Mushroom Couscous is deliciously savory, but also has the bright flavors of fresh herbs and lemon. This recipe makes a great side dish or main course at any meal.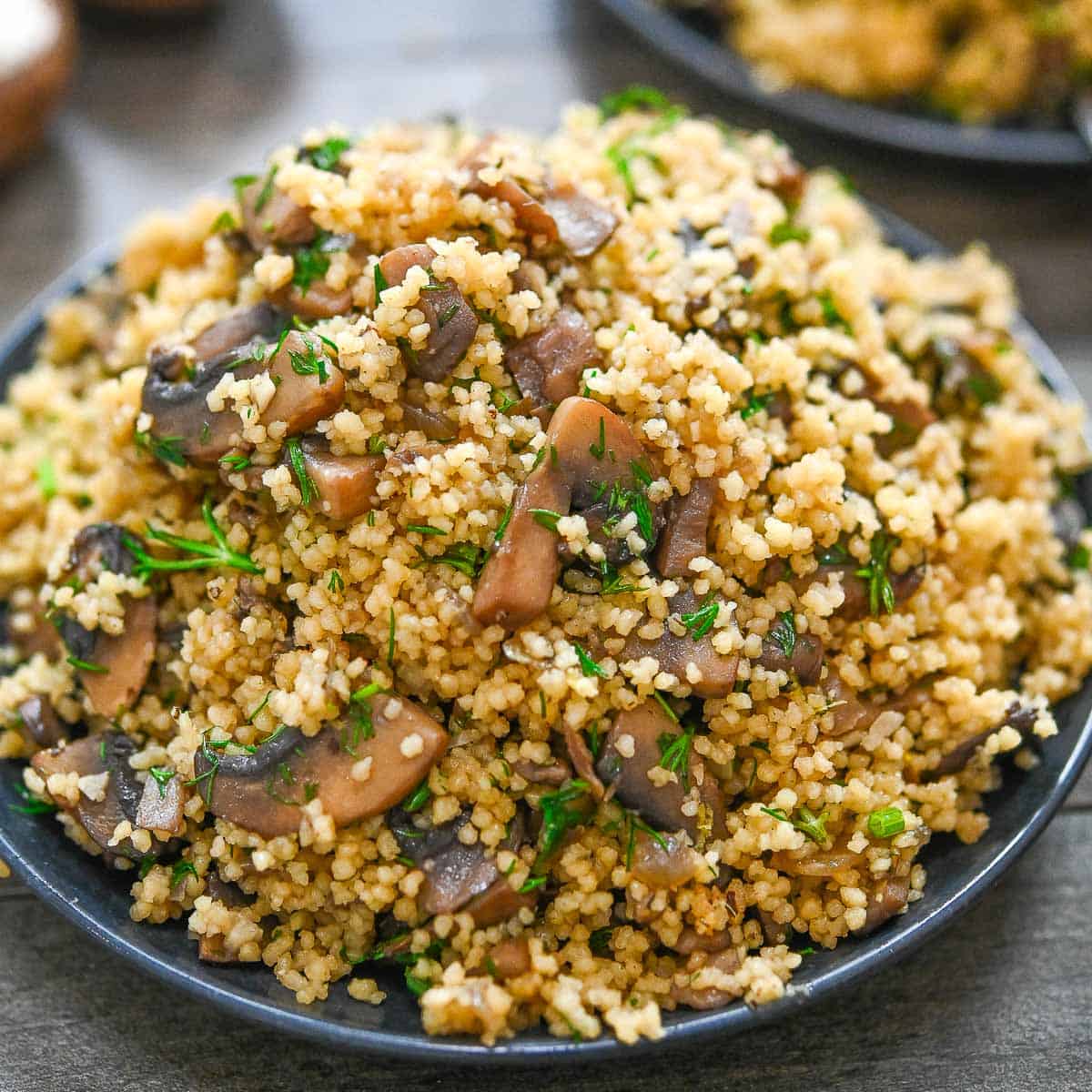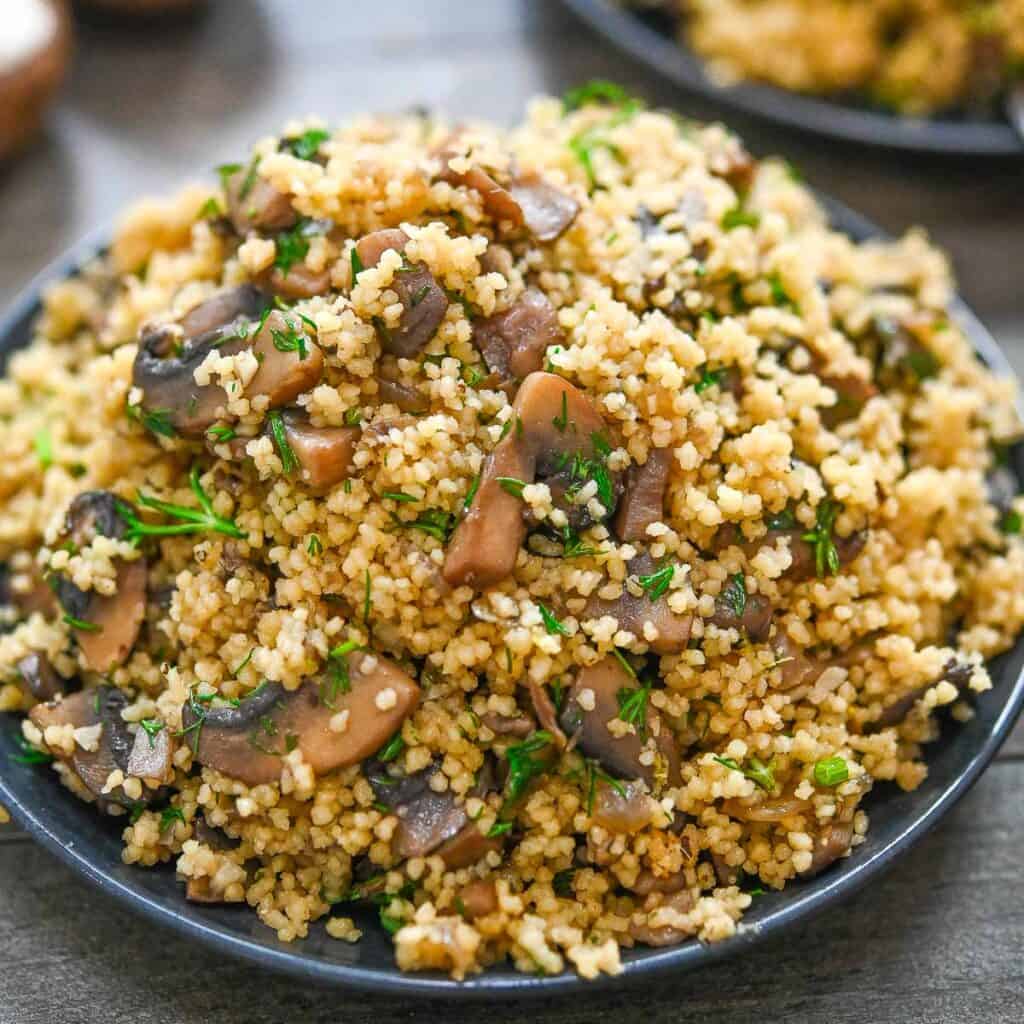 12). These Vegan Scalloped Potatoes have so much flavor, and are topped with a perfect, golden brown crust. You'll love how deliciously creamy this potato recipe is!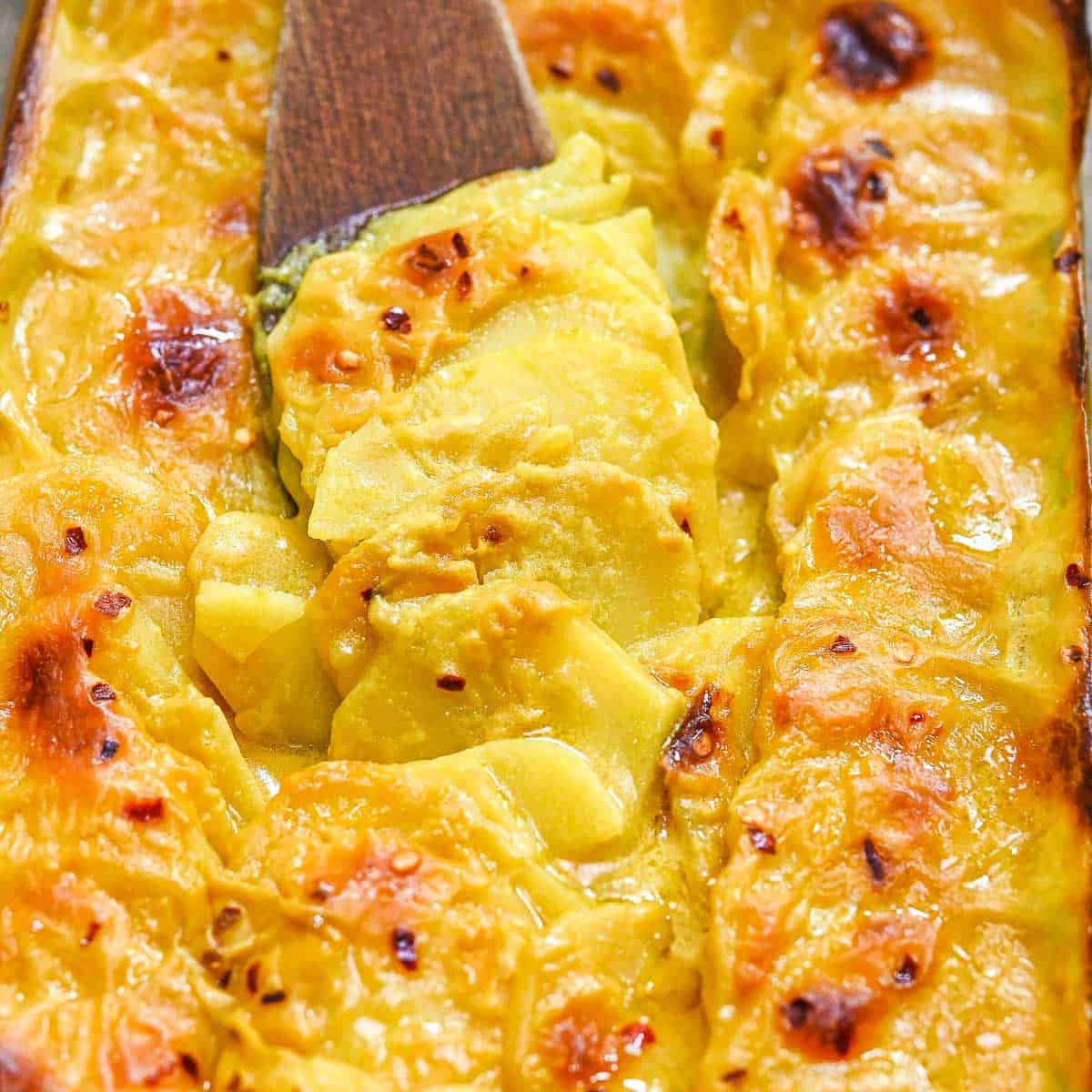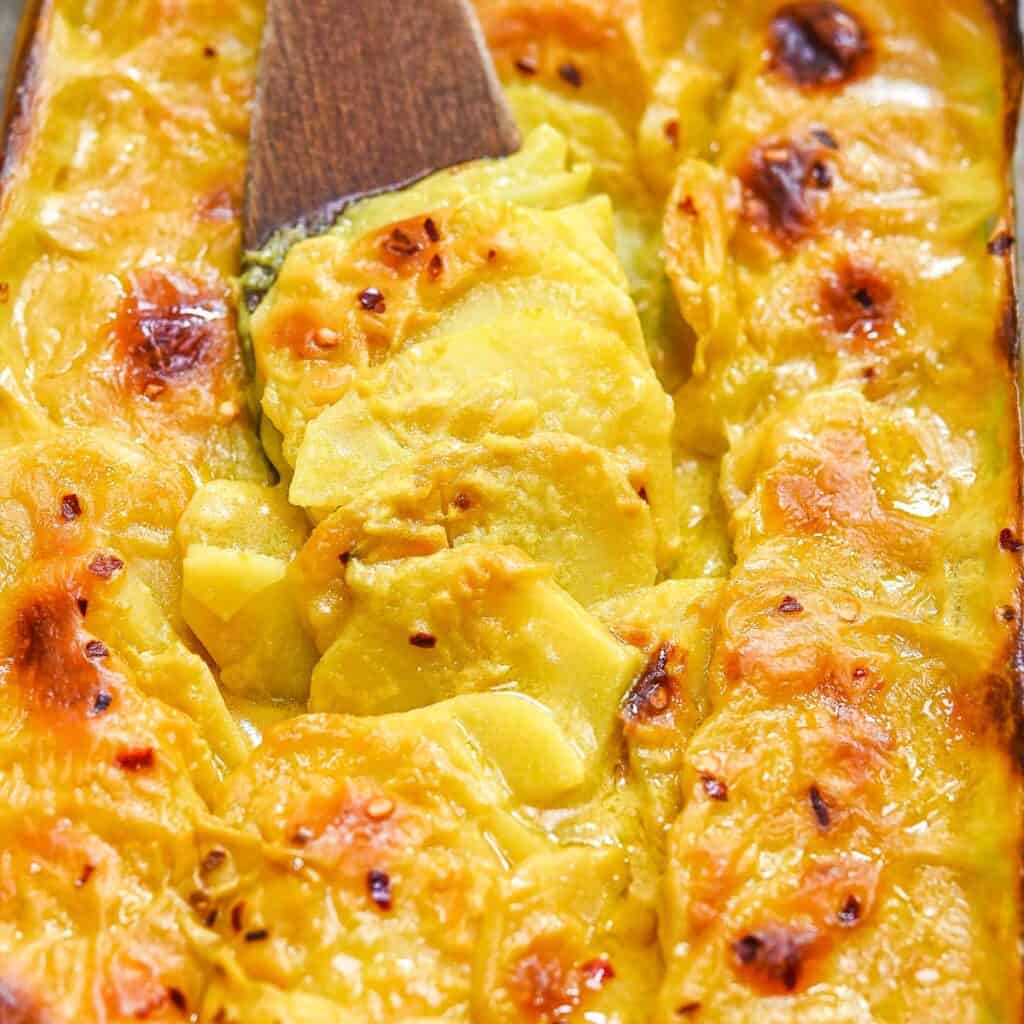 13). These Roasted Cabbage Steaks are so easy and delicious. Made with only six ingredients, this simple recipe makes a flavorful snack or side that you're going to just love!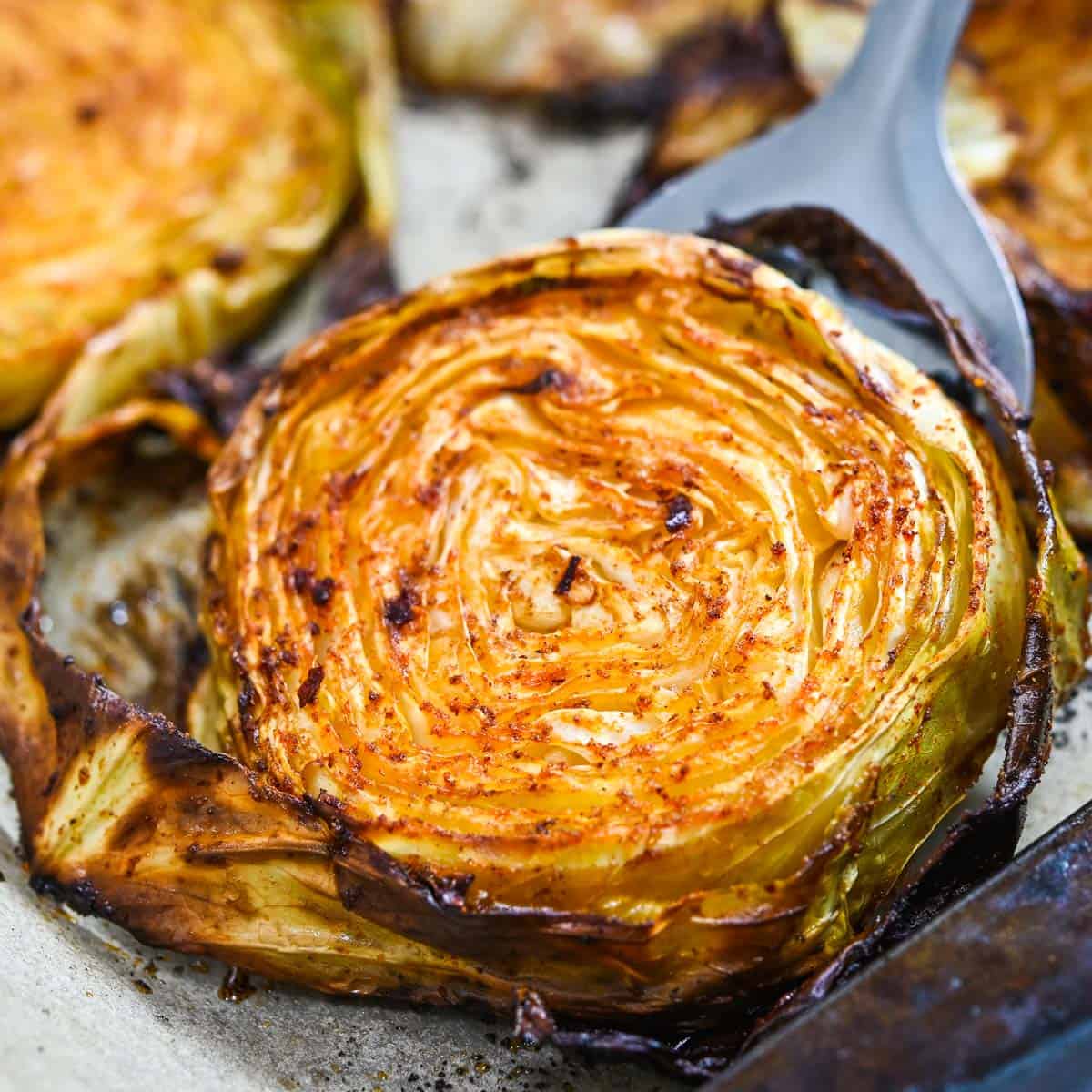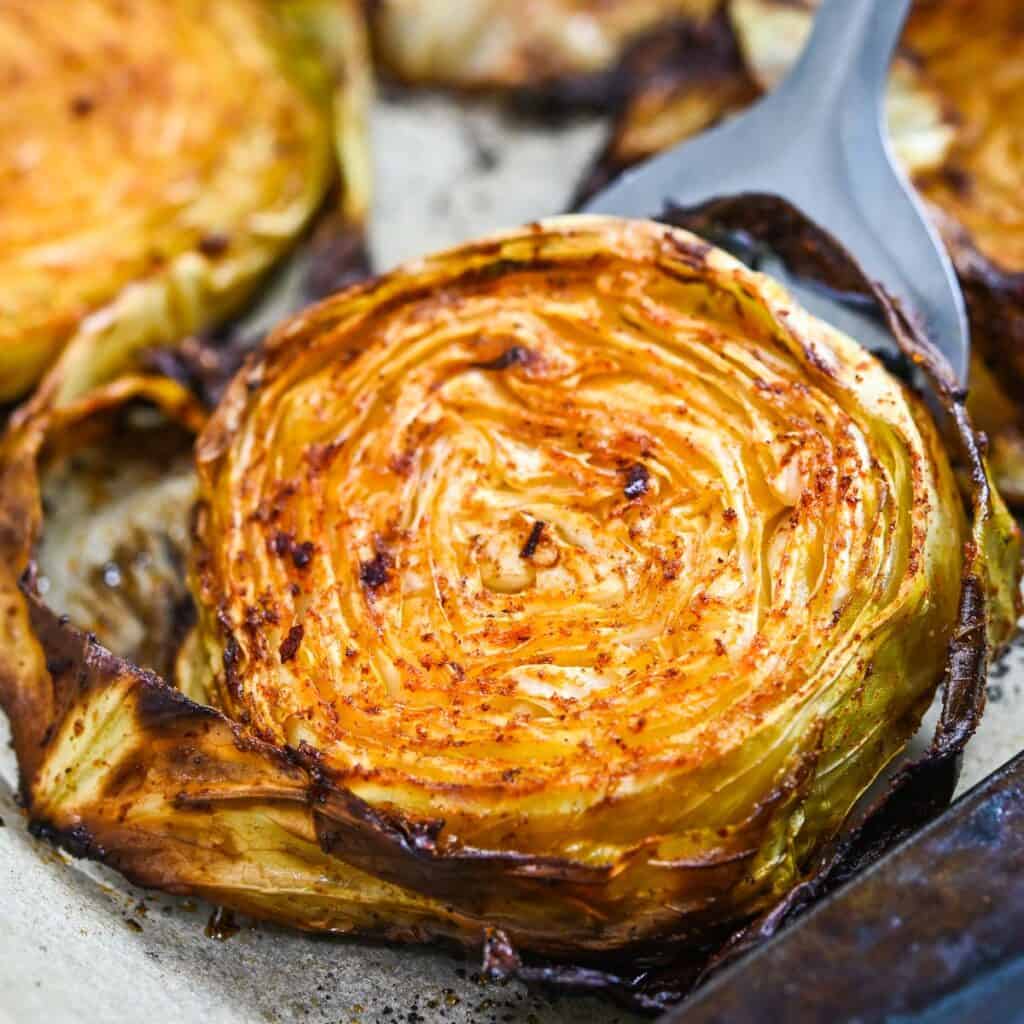 14). These Potatoes and Green Beans are a tasty side dish that you'll absolutely love. Made with garlic and flavorful seasonings, this oven-roasted veggie dish is delicious.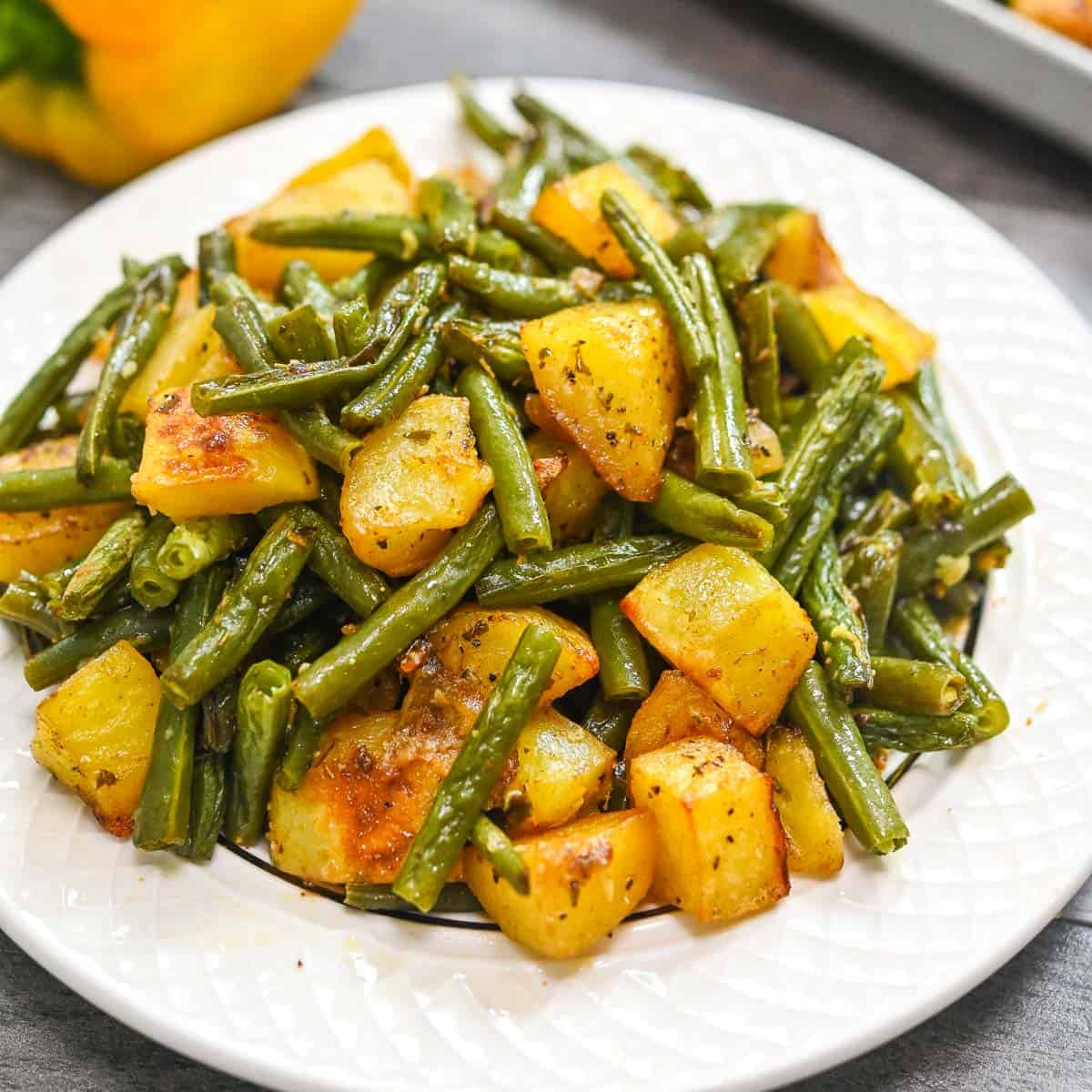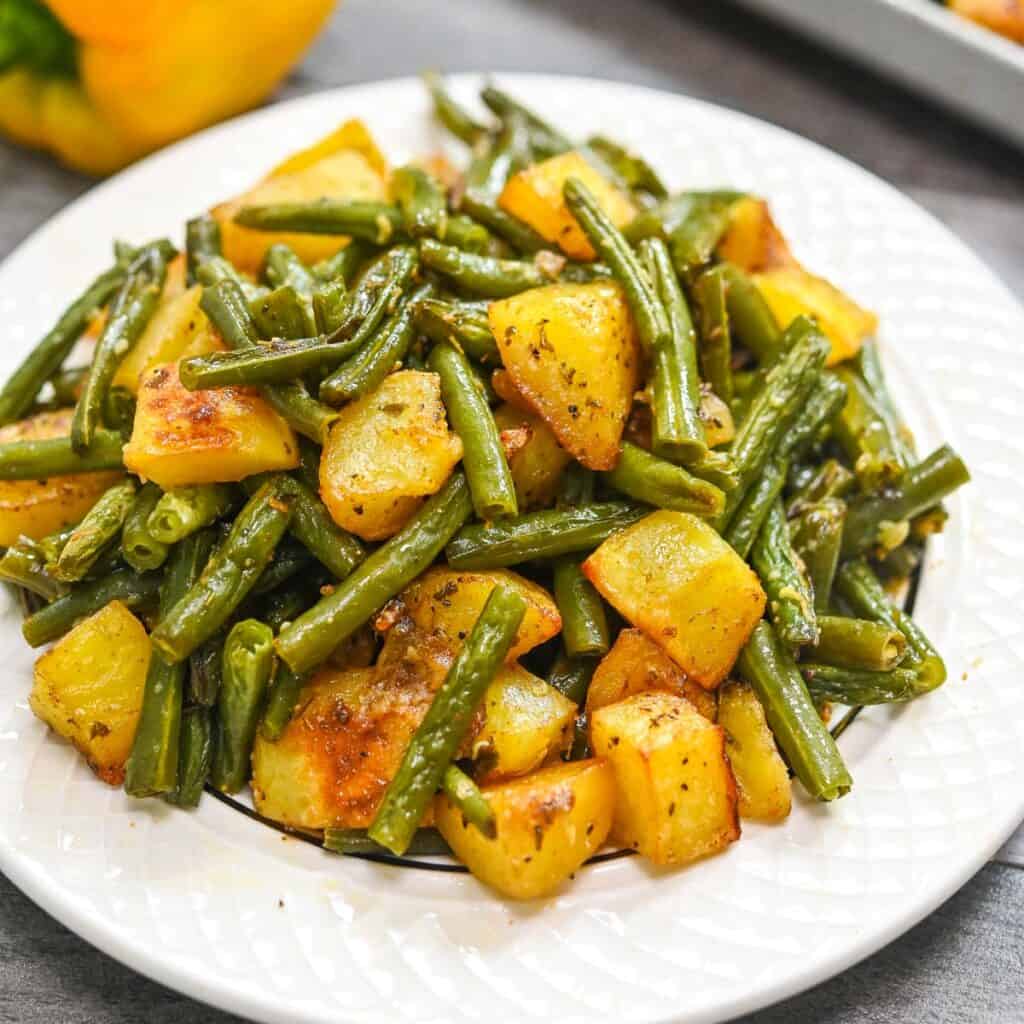 15). For a tasty sauce that's full of flavor, you have to try this Creamy Zucchini Sauce. Made with rich coconut milk, tomato, and garlic, this zucchini dish is absolutely yummy.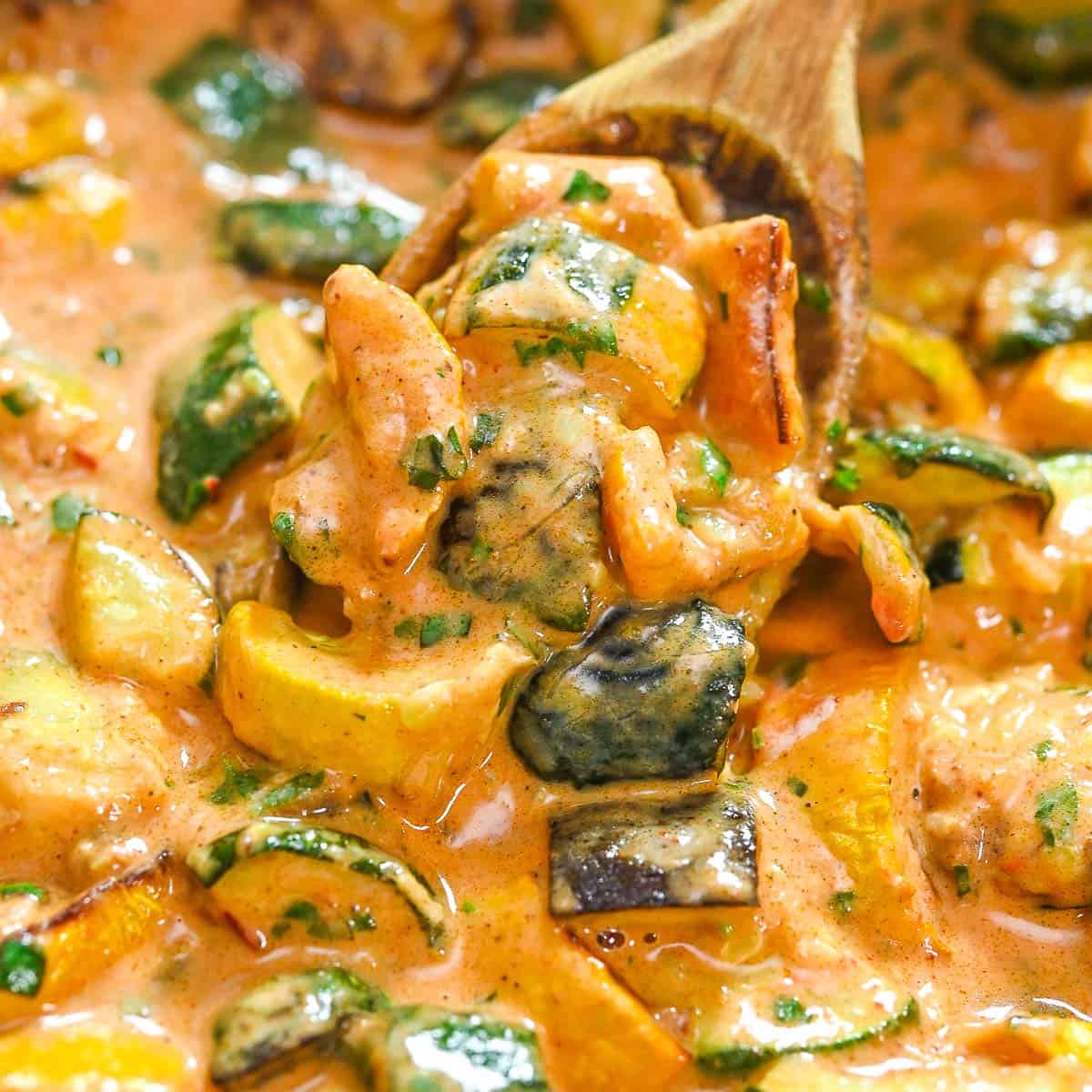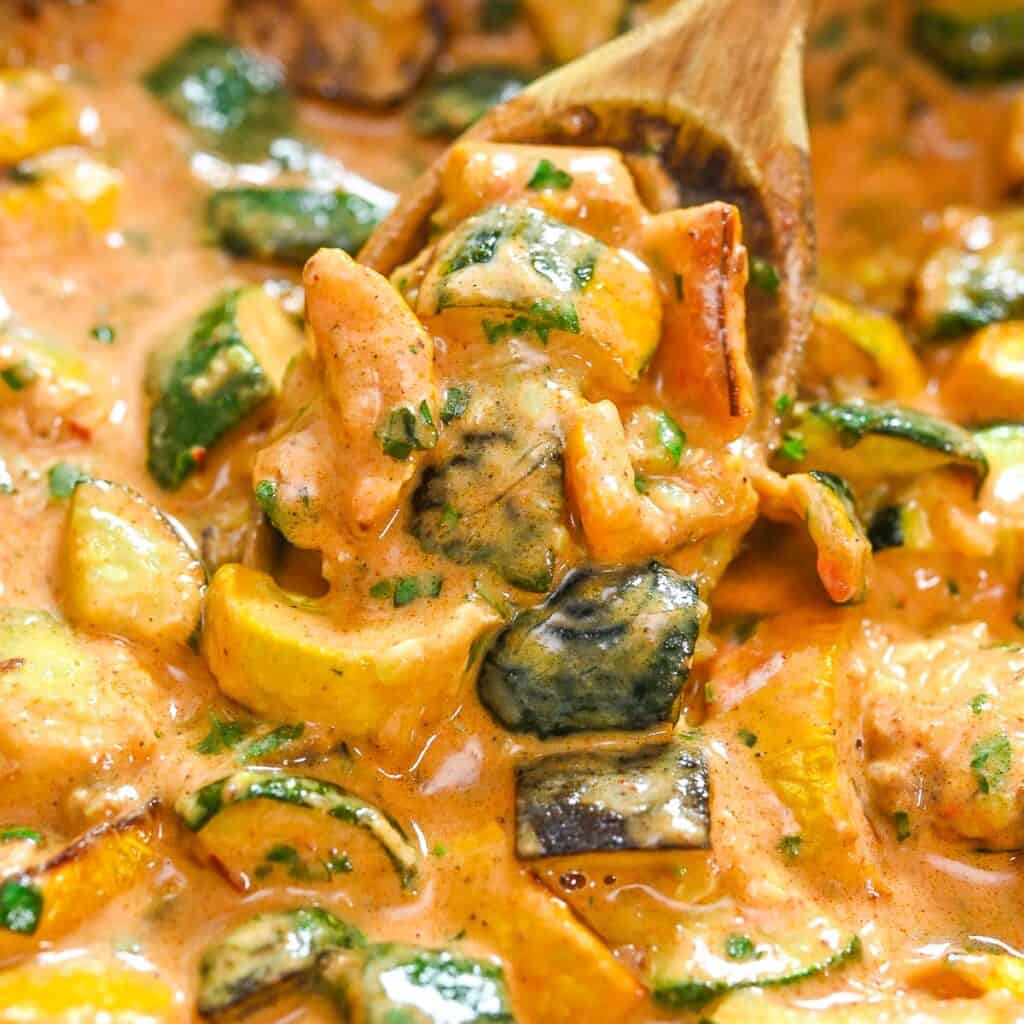 16). These Vegan Stuffed Peppers are packed full of hearty flavors combined with a subtle hint of sweetness. Perfect for a simple weeknight meal.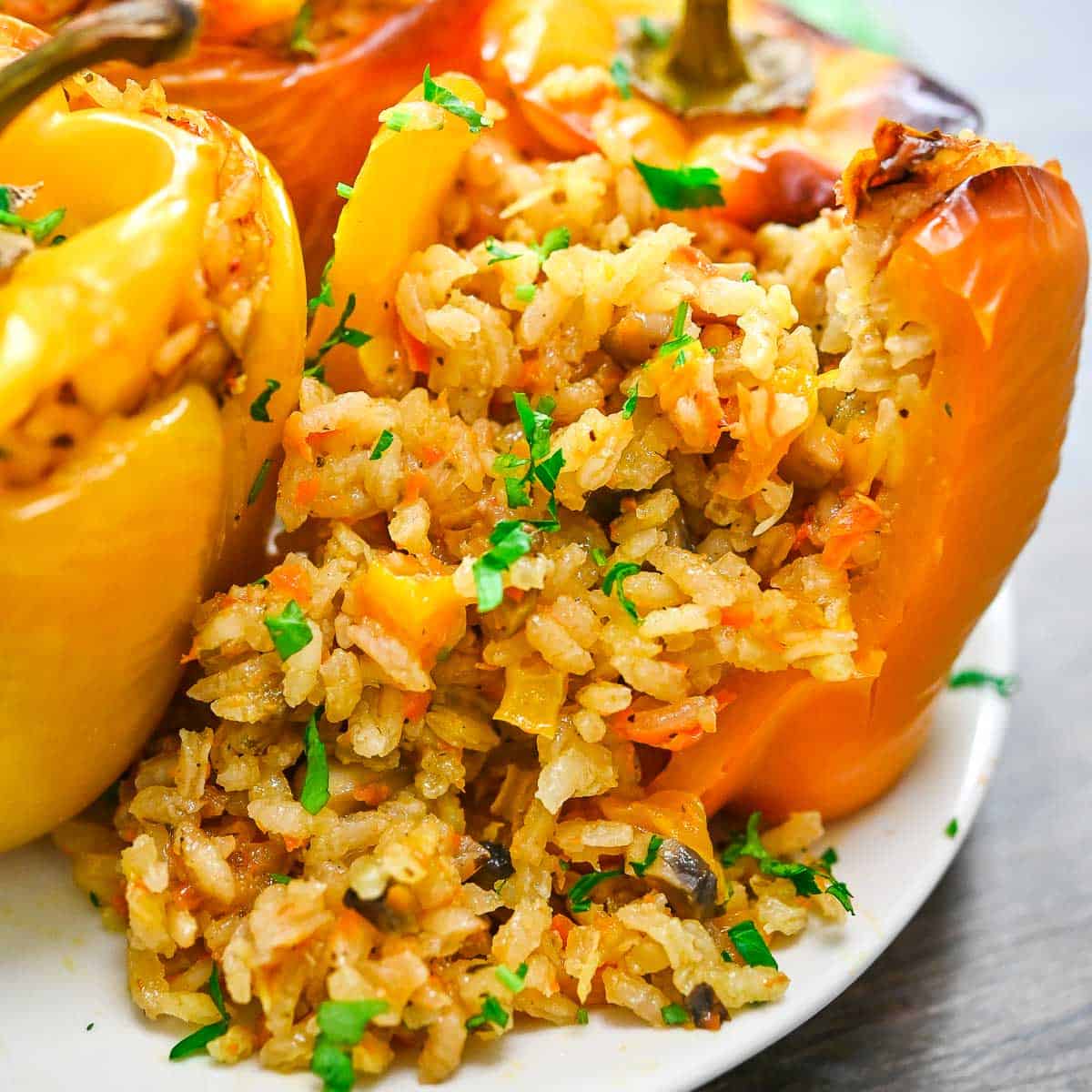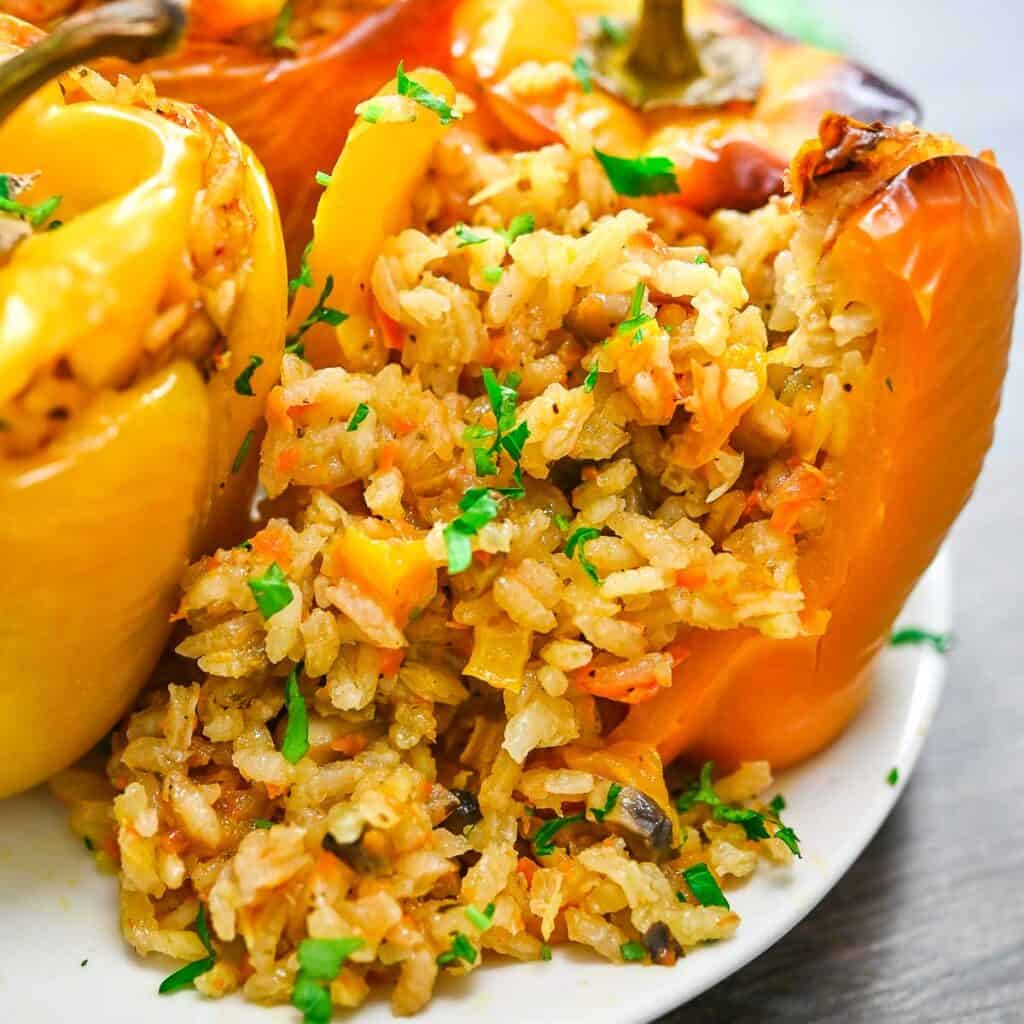 17). This Vegan Mushroom Sauce is healthy, easy, and absolutely delicious. With mouthwatering, savory flavors, you'll love adding it to all your favorite dishes.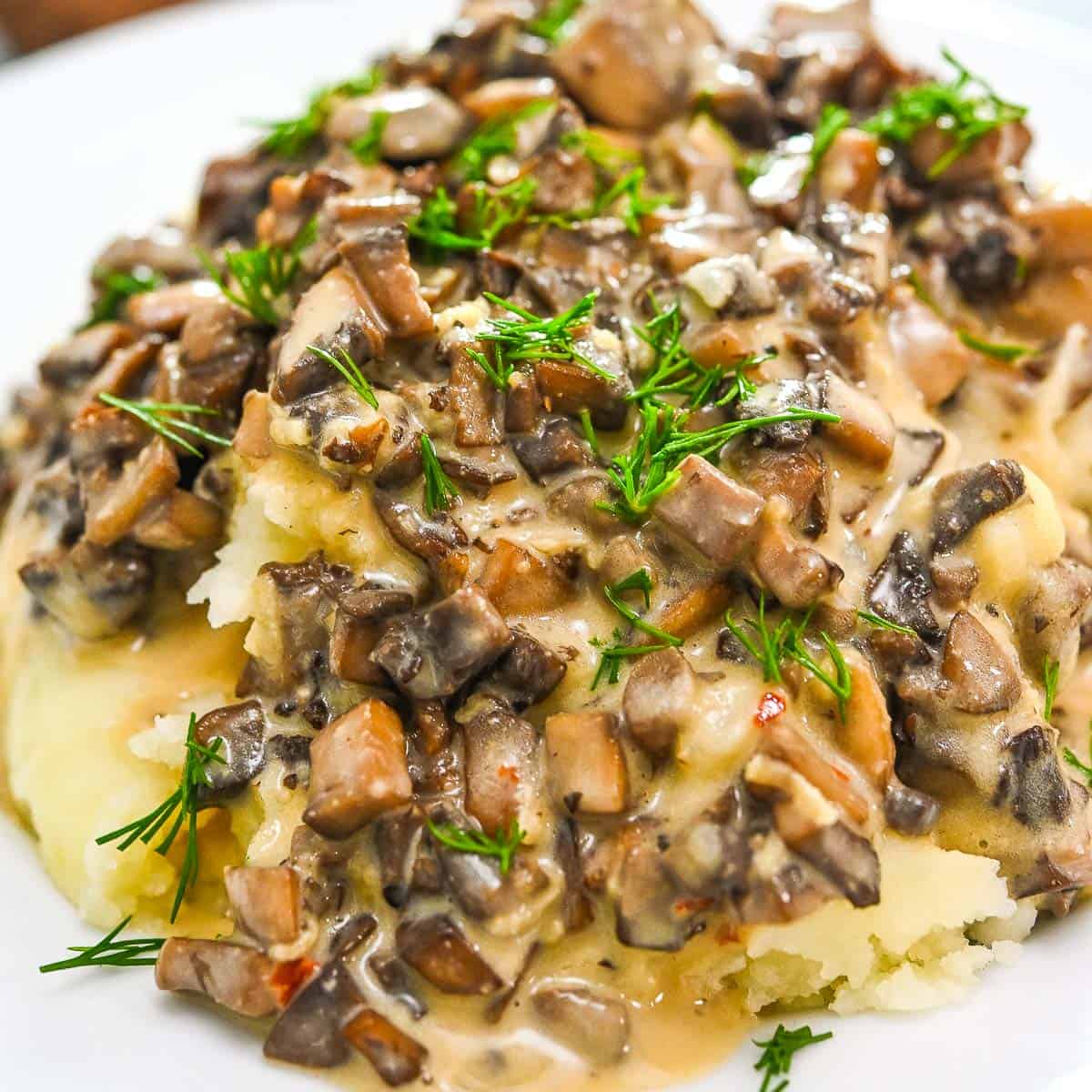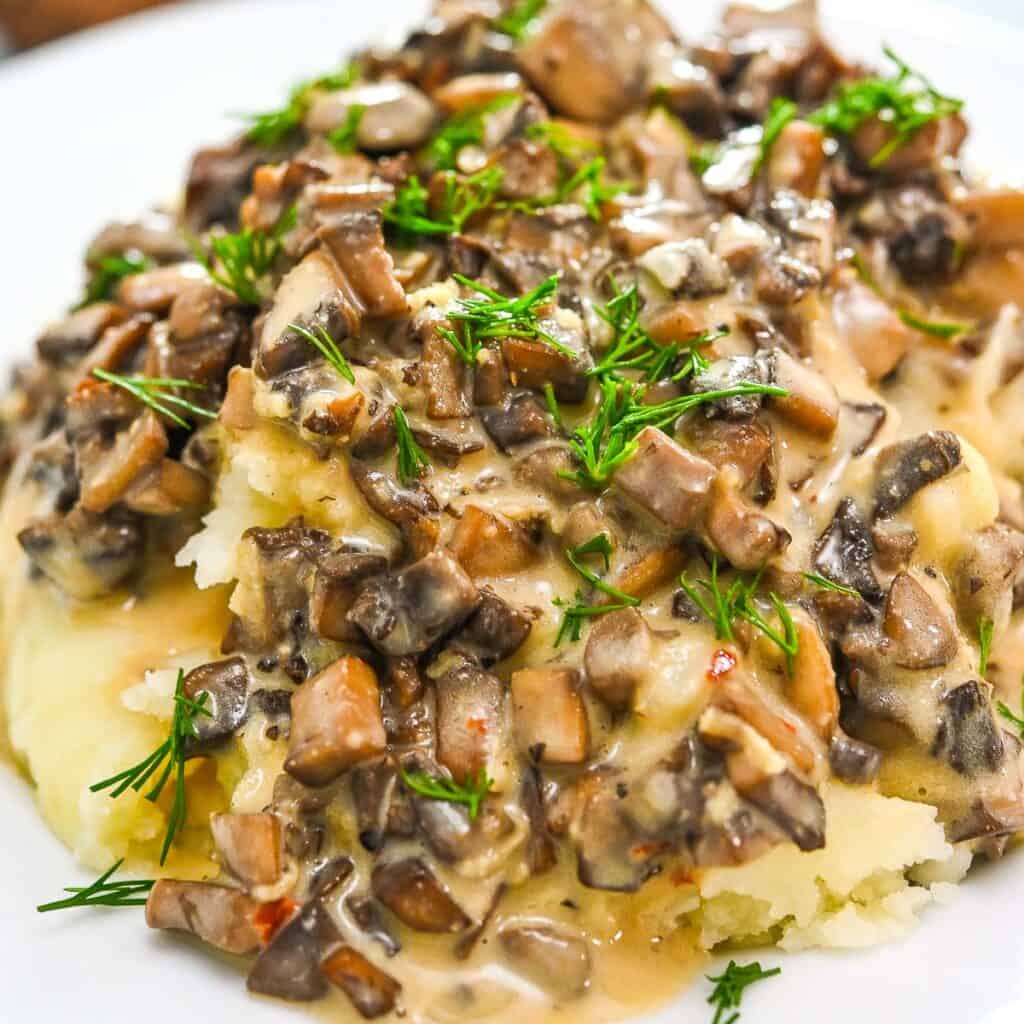 18). These Garlic Smashed Potatoes are full of flavor and really tasty. Perfectly browned and deliciously crispy, they're just the side dish you want to add to your dinner table.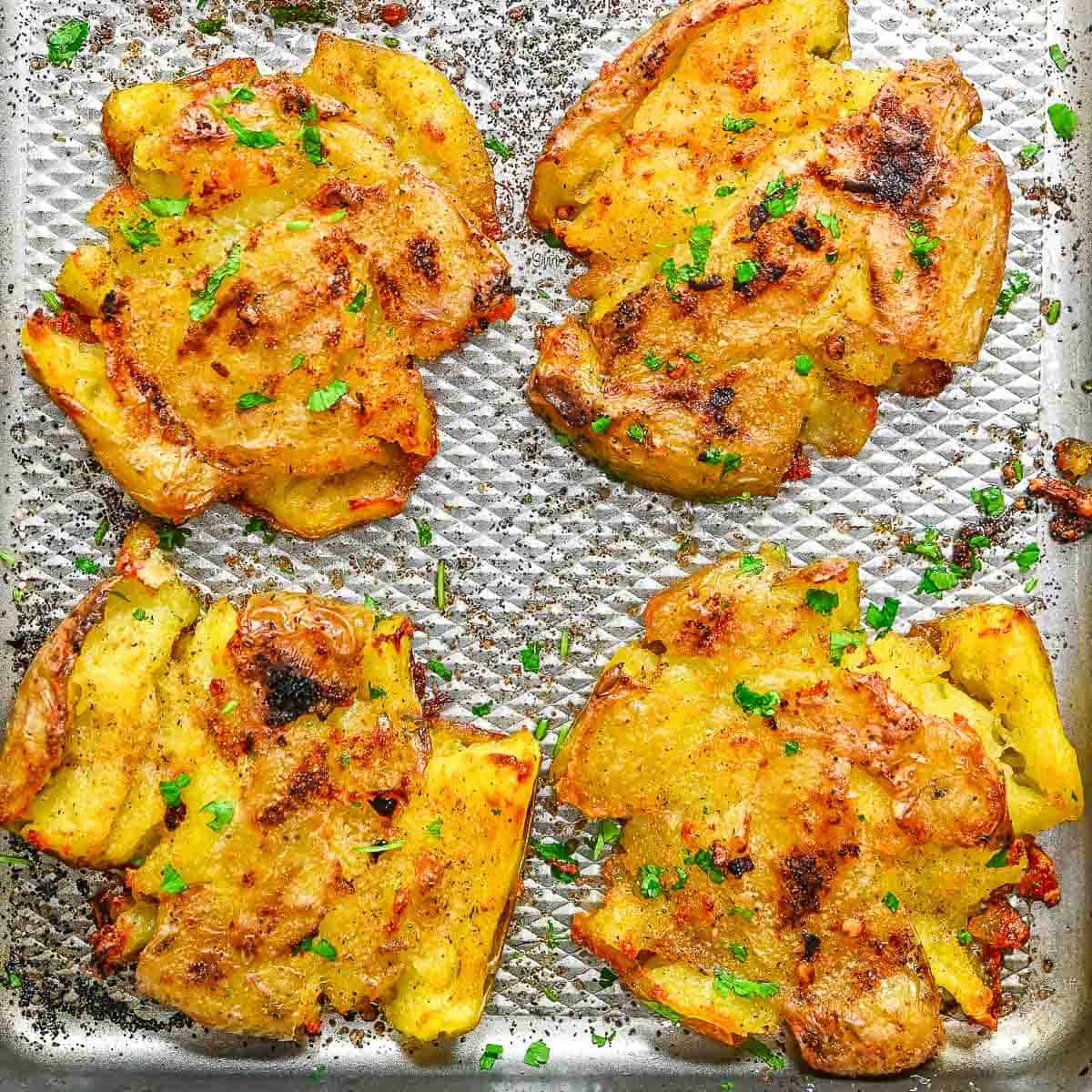 19). Simple and delicious, these Green Beans in Tomato Sauce make the perfect side dish. Tender green beans, sweet tomatoes, and fresh garlic give this dish incredible flavor.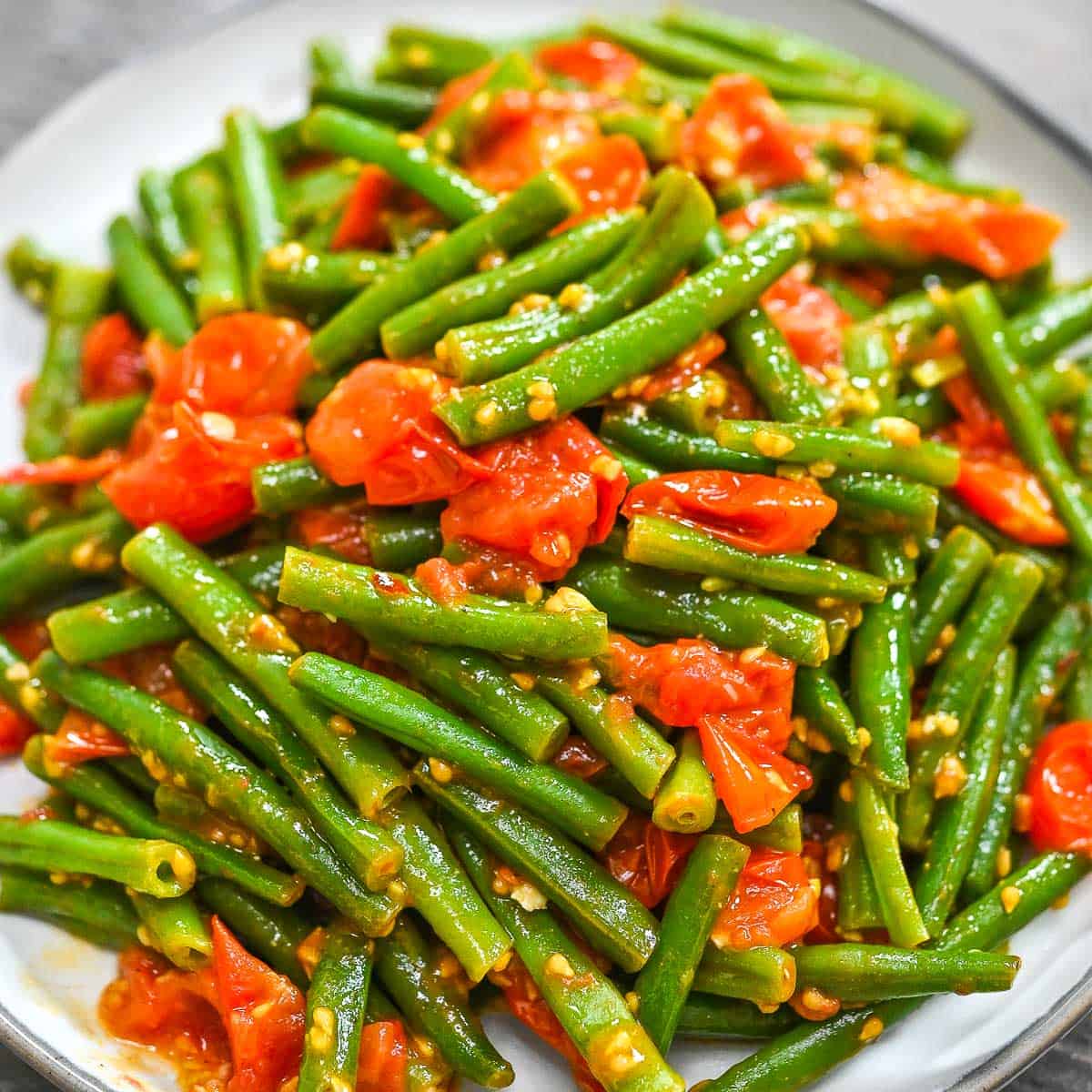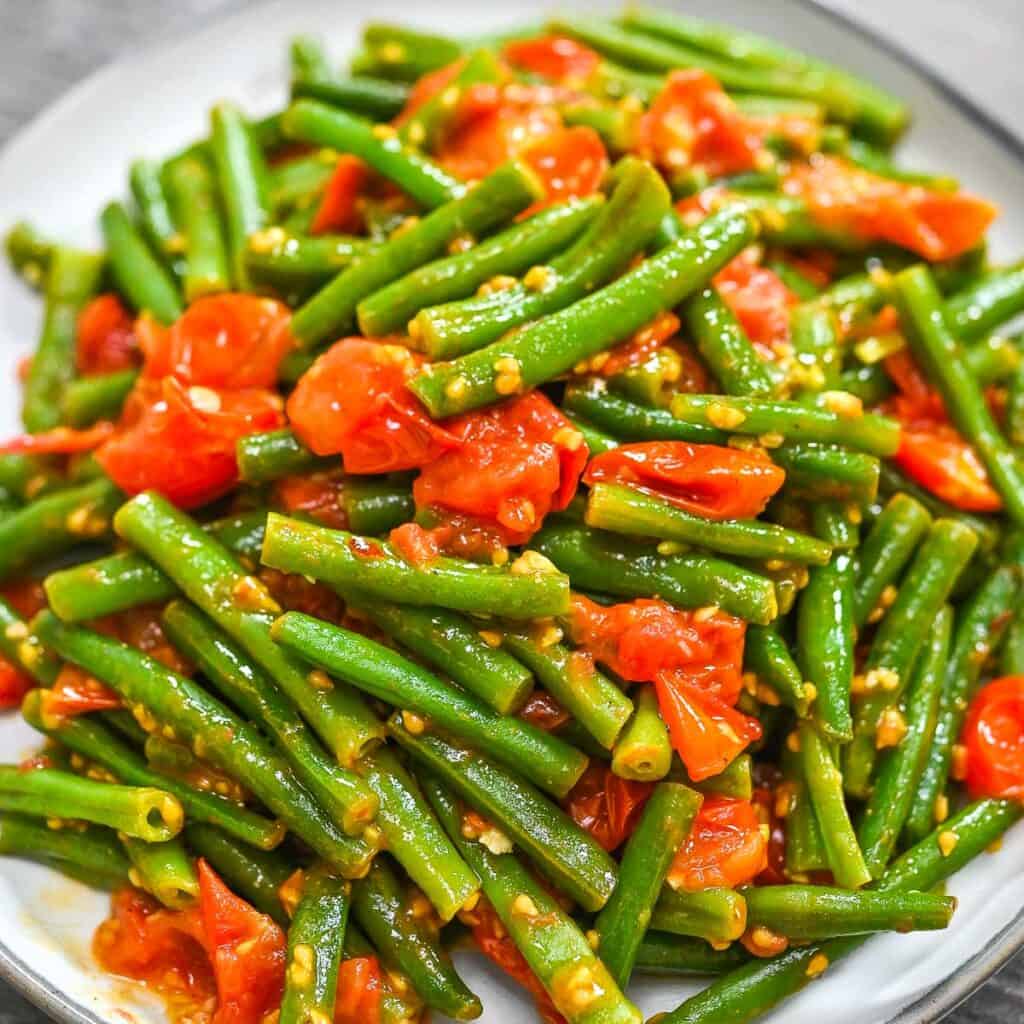 20). This Roasted Pumpkin Salad is the perfect seasonal dish to serve to family and friends. Made with butternut squash and a balsamic garlic dressing, it's quick, easy, and full of flavor.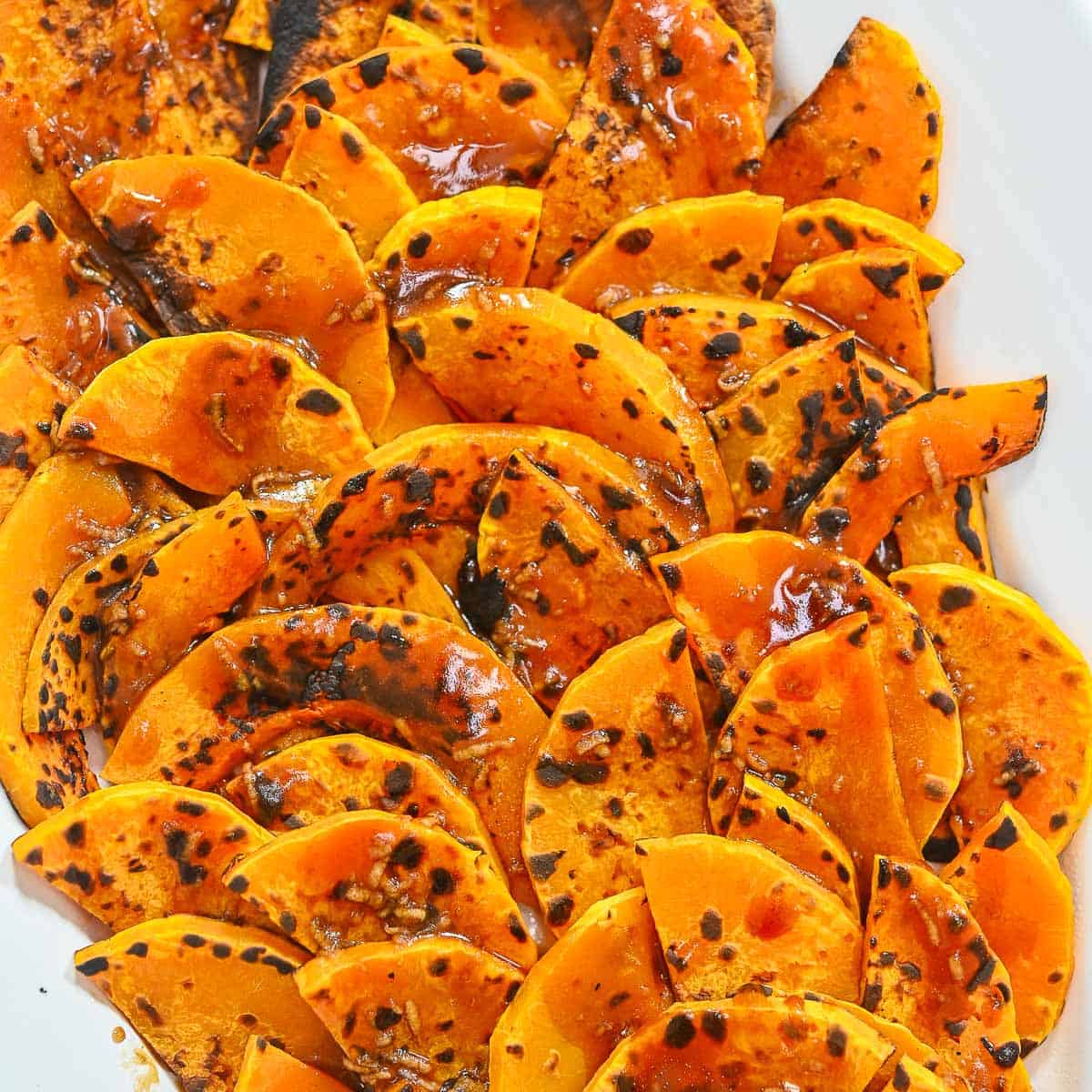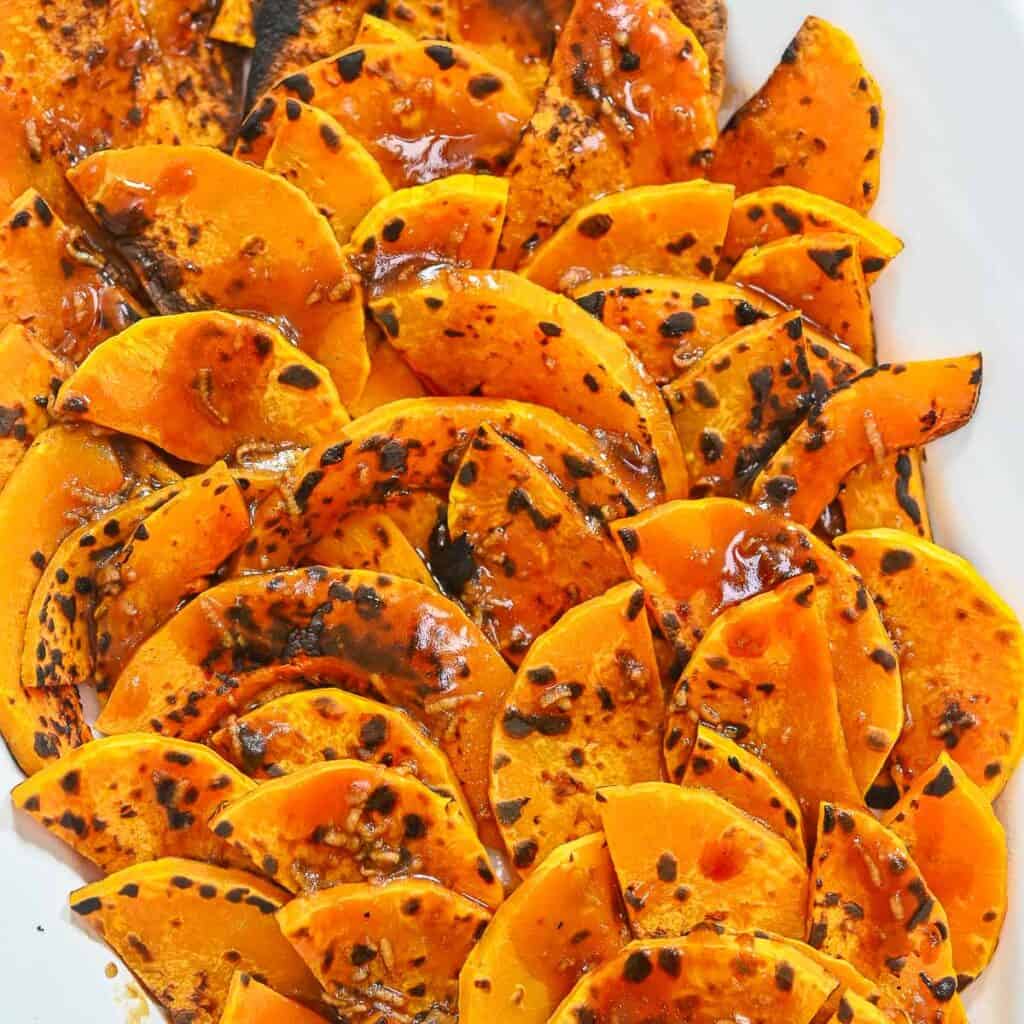 And finally, my all-time-favorite, amazingly creamy, and rich Vegan Pumpkin Cheesecake.
21). This Vegan Pumpkin Cheesecake is creamy and full of delicious fall flavors. Serve this easy to make dessert after your holiday meals or just enjoy a slice with coffee and friends this season.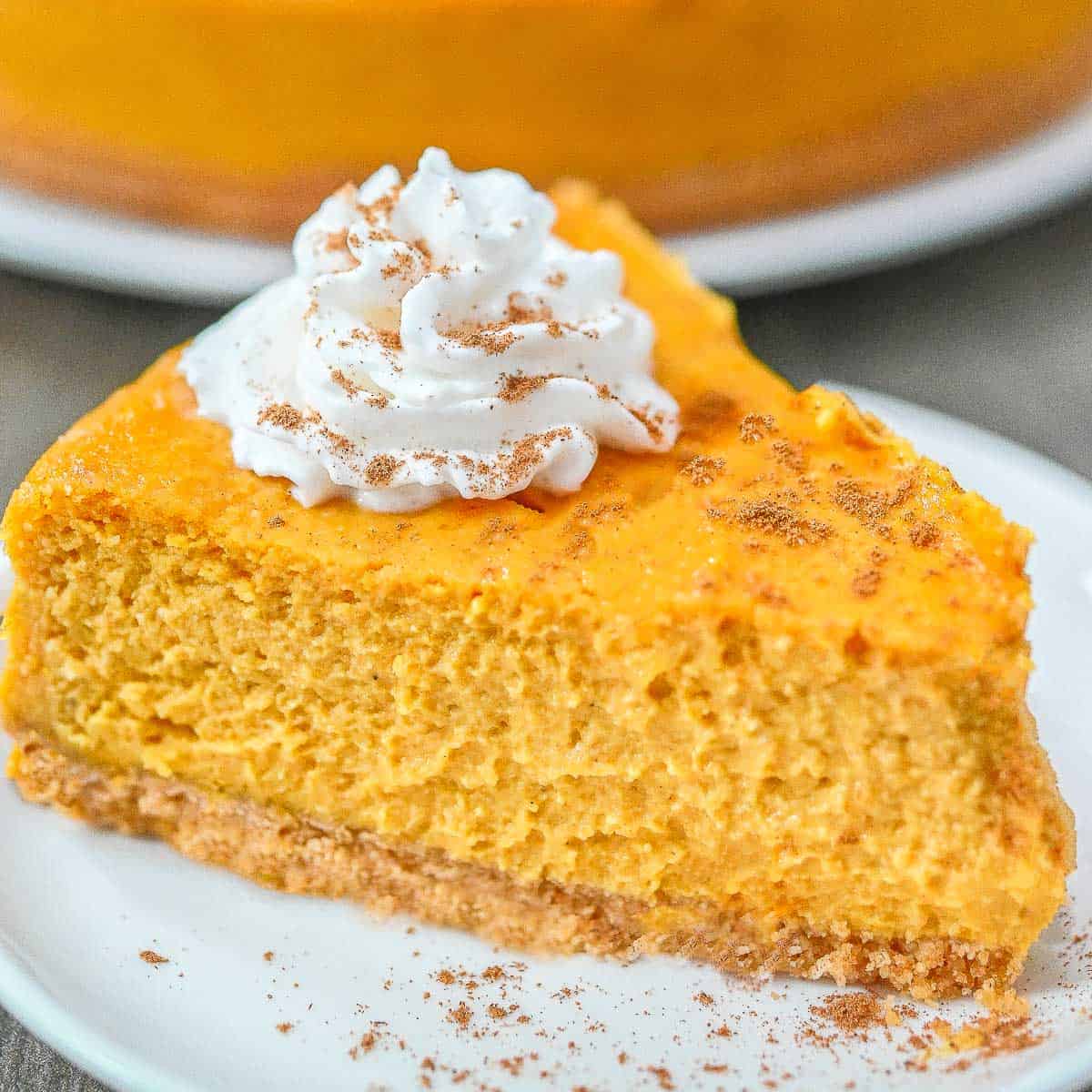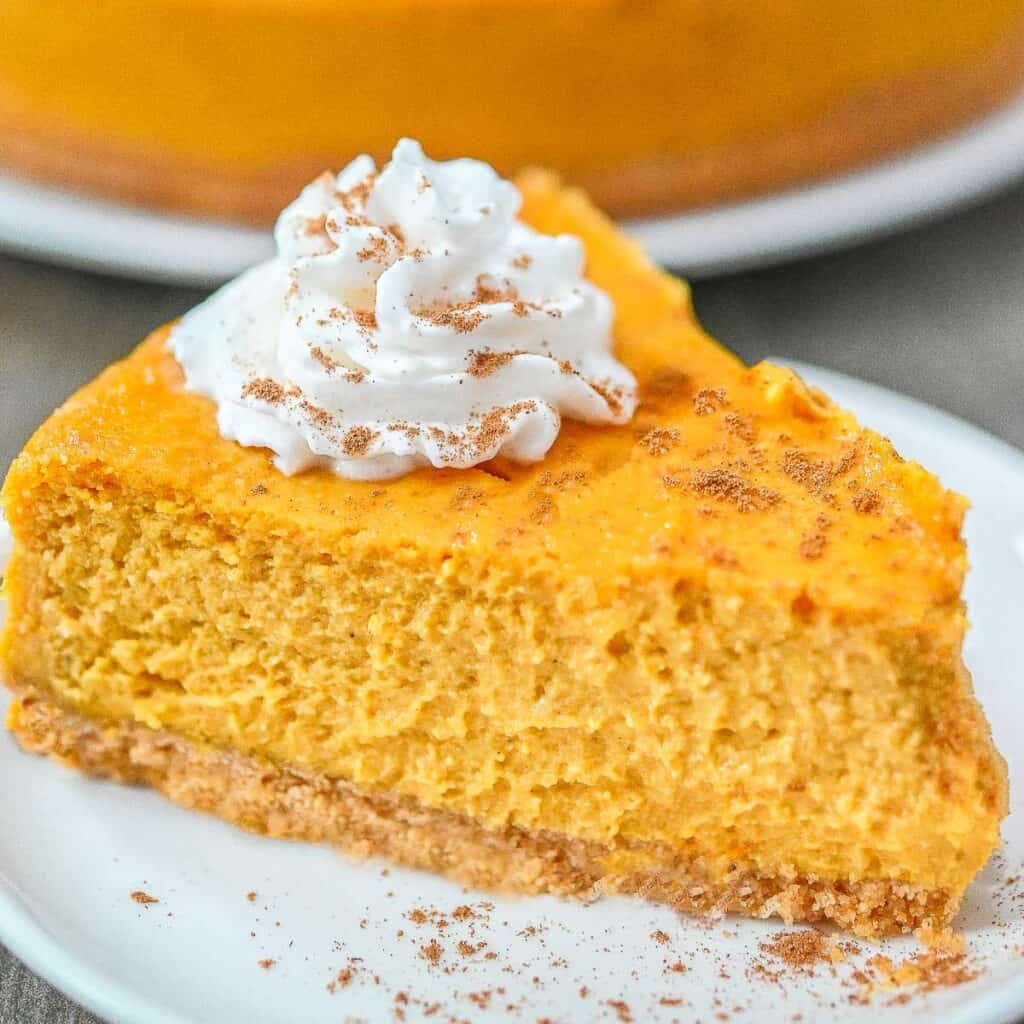 I hope these healthy and delicious vegan Thanksgiving recipes inspire you to an unforgettable Thanksgiving dinner this year!
Please, let me know which ones you've tried in the comments below!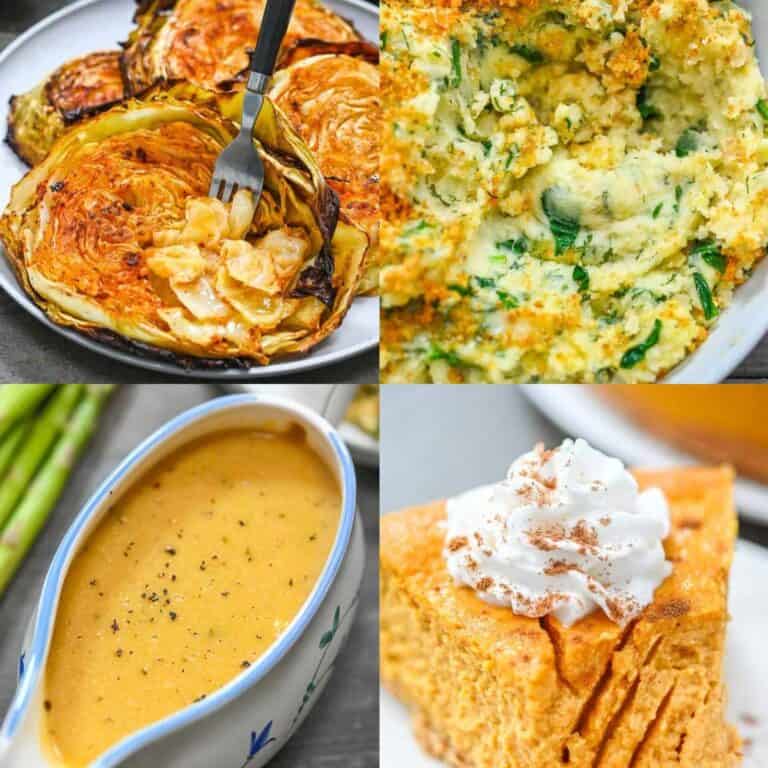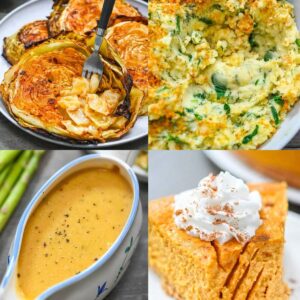 Vegan Thanksgiving Recipes
These scrumptious Vegan Thanksgiving Recipes include main dishes, sides, desserts, and more - no weird ingredients and guaranteed to impress your guests!
Print
Pin
Rate
Ingredients
fresh veggies

grains

nuts

herbs
Instructions
Pick out some recipes to make.

Take inventory of what you have.
Pssst
You can find detailed step-by-step photos right above this recipe card.