When cooked right, eggplant can be very tasty and flavorful! These Vegan Eggplant Recipes are tried, trusted, and simply scrumptious.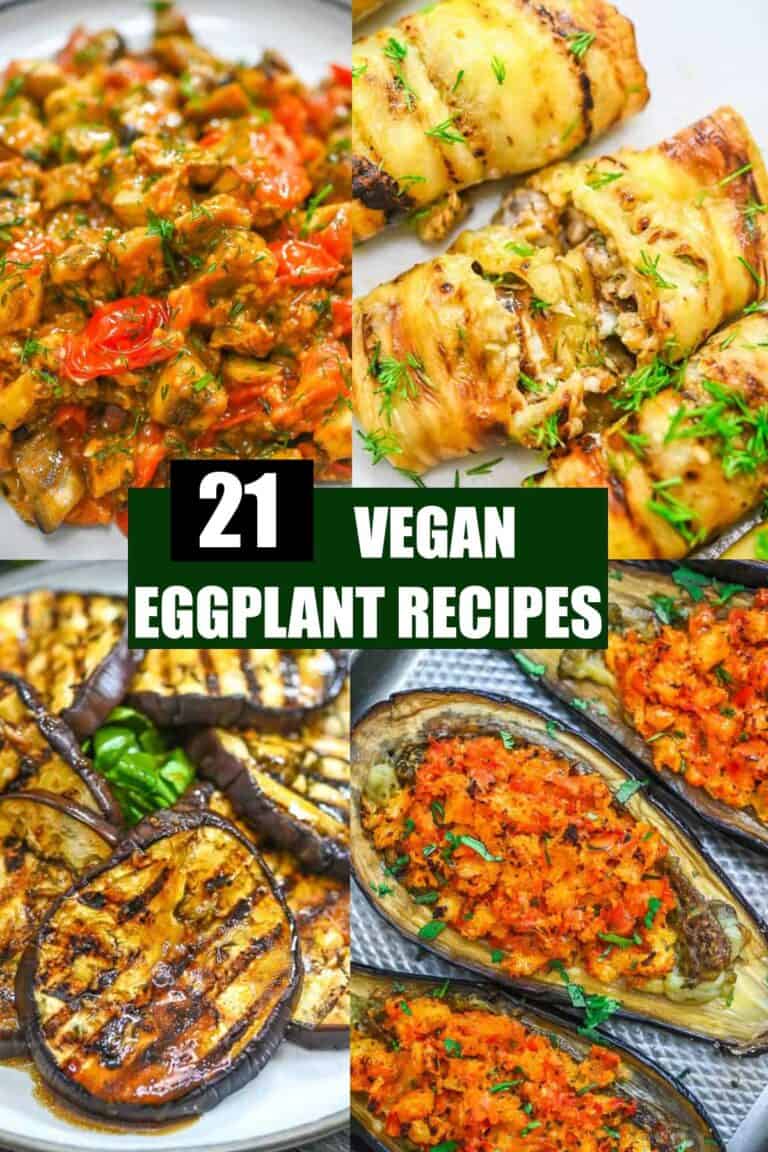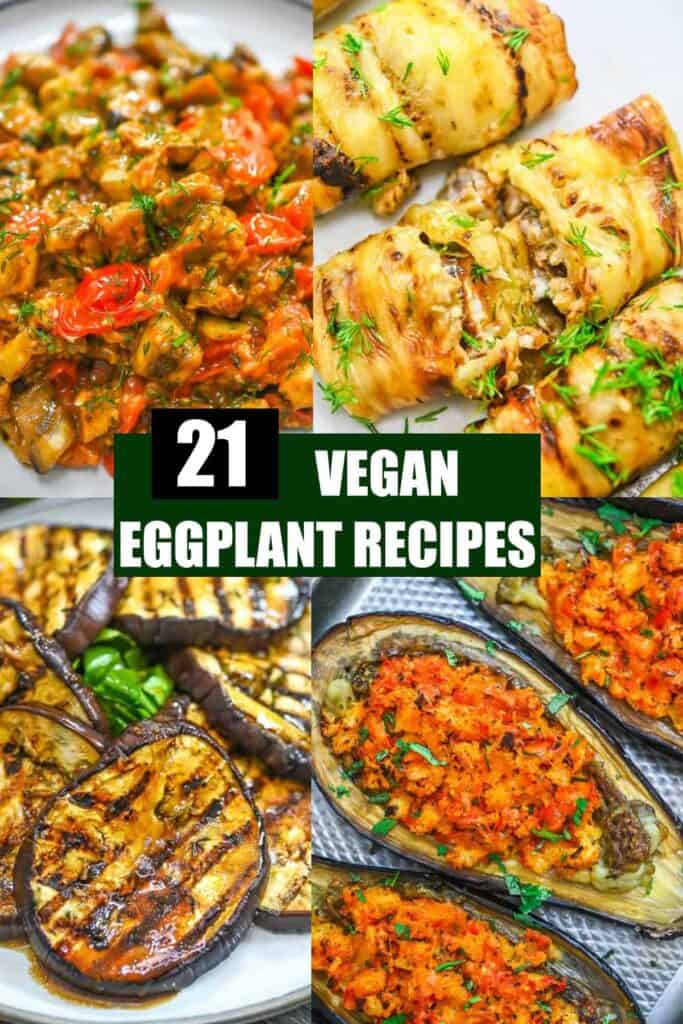 Eggplant is a great vegetable (technically a fruit) to add to your vegan cooking arsenal. When cooked right, with correct flavor enhancers and seasonings eggplant creates mouthwatering dishes. In the list below you'll find my most loved and carefully picked eggplant recipes, that I make ever and over again. Please, let me know if you try any of those, and let's start cooking!
Best Vegan Eggplant Recipes
1). This Eggplant in Tomato Sauce is hearty and flavorful, with a delicious texture. Made with sauteed eggplant, sweet cherry tomatoes, and fresh garlic and herbs, this recipe is too good to miss.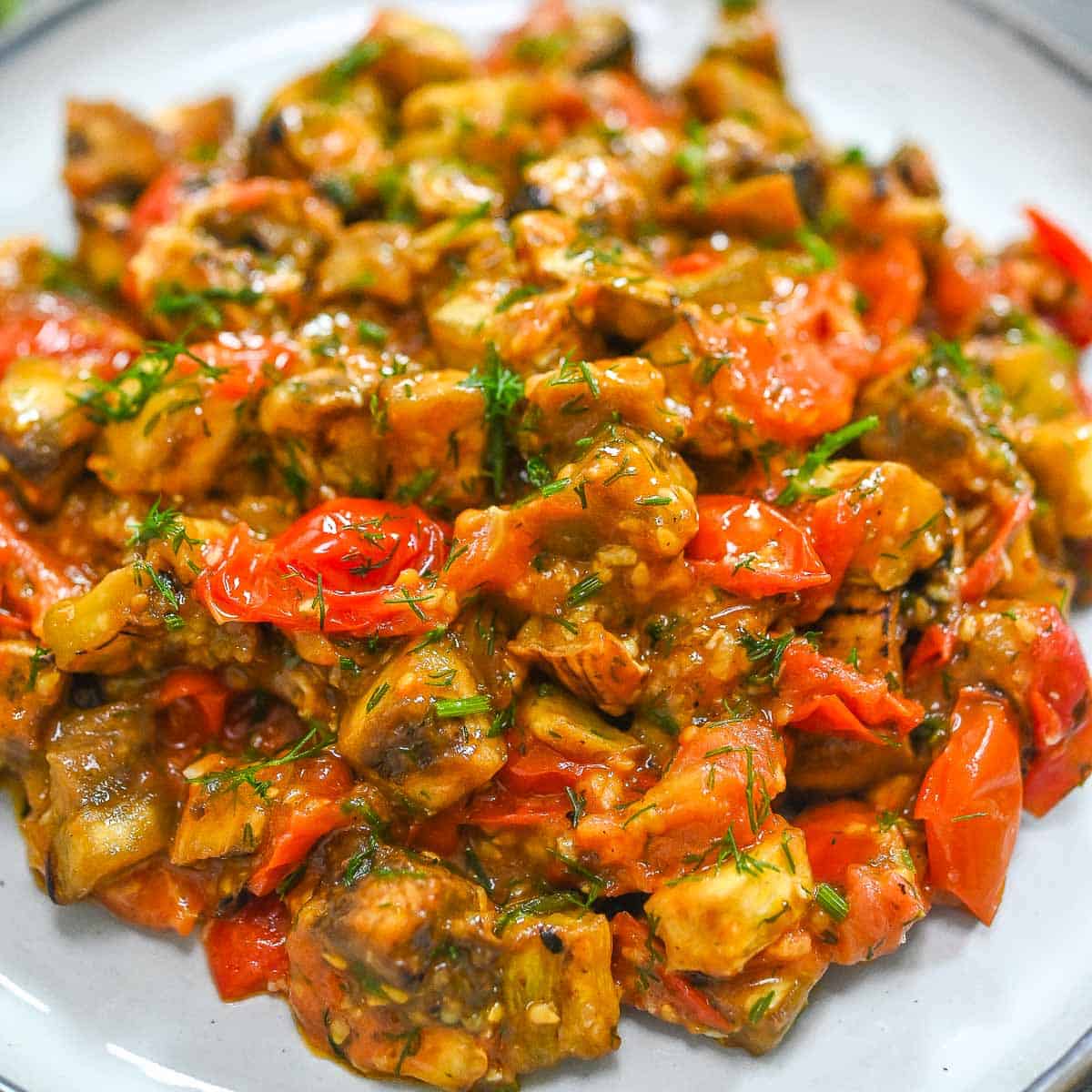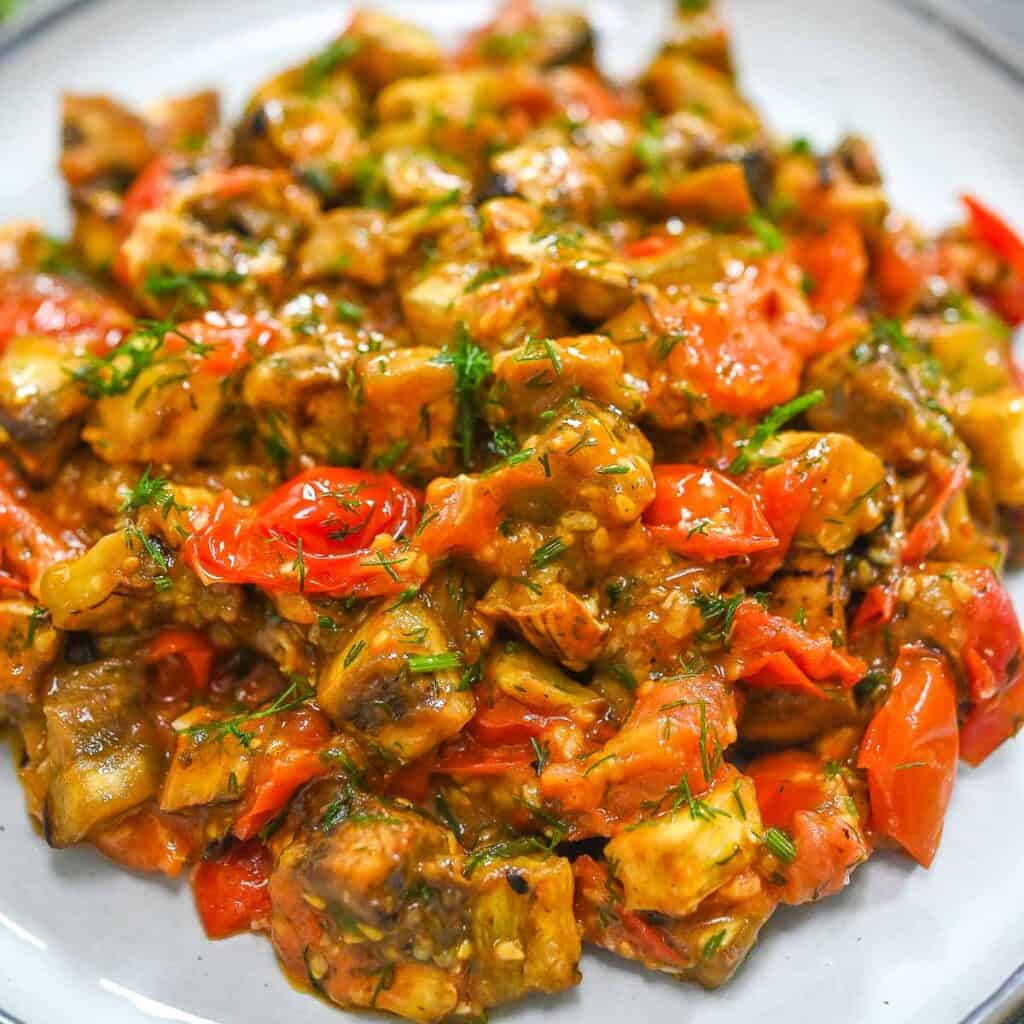 2). This Grilled Eggplant is simple yet so delicious. Lightly charred and drizzled with homemade balsamic dressing, this elegant dish can be served as an appetizer or part of the main course.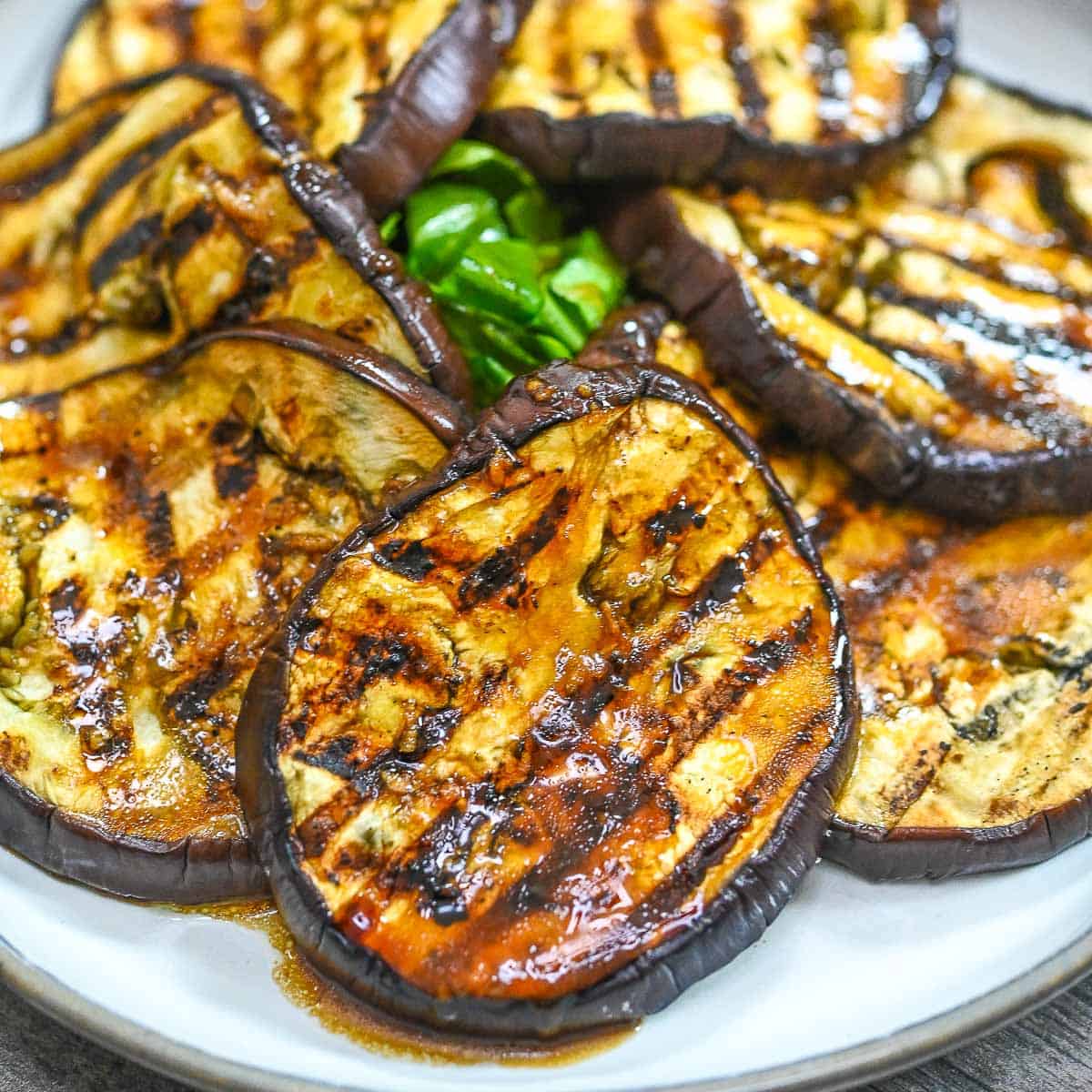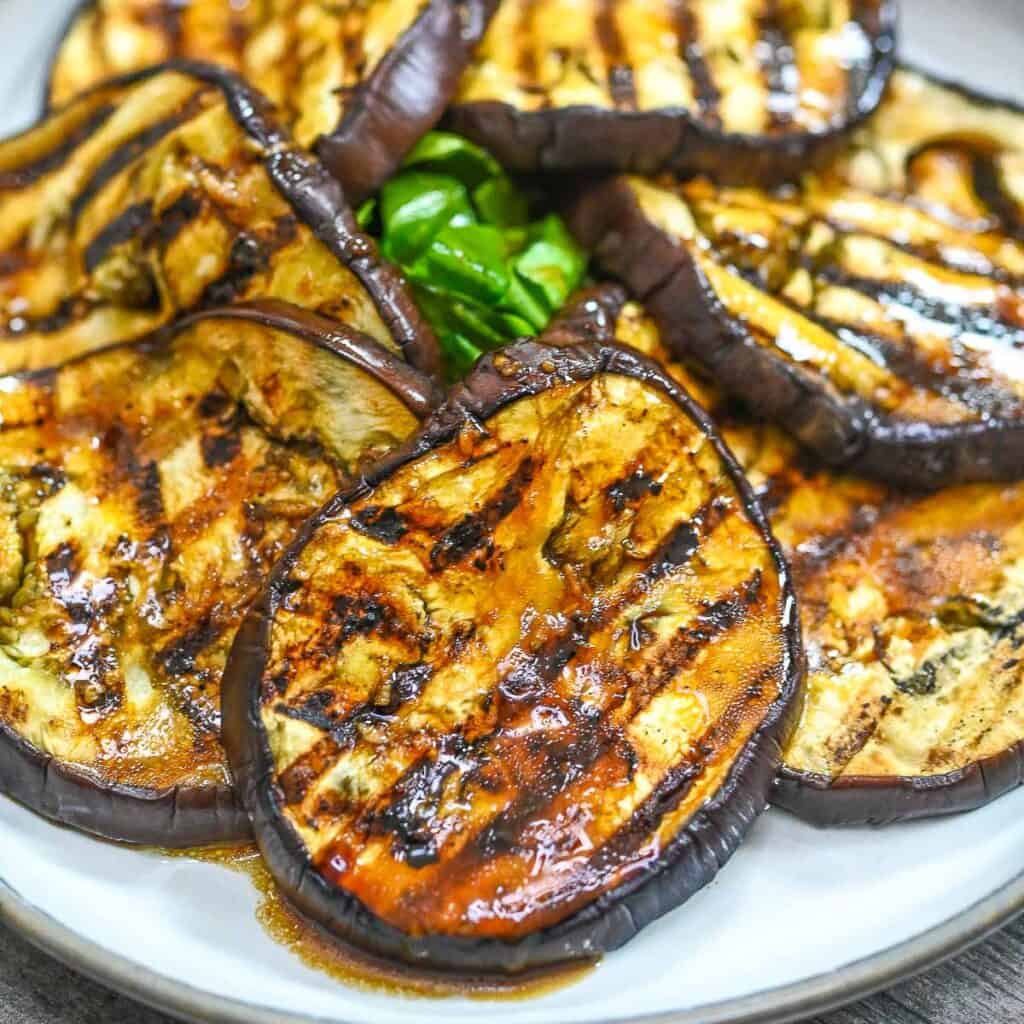 3). These Eggplant Potato Patties are crispy on the outside and tender and creamy on the inside. Made with grilled eggplant, mashed potatoes, and Panko, these patties taste amazing.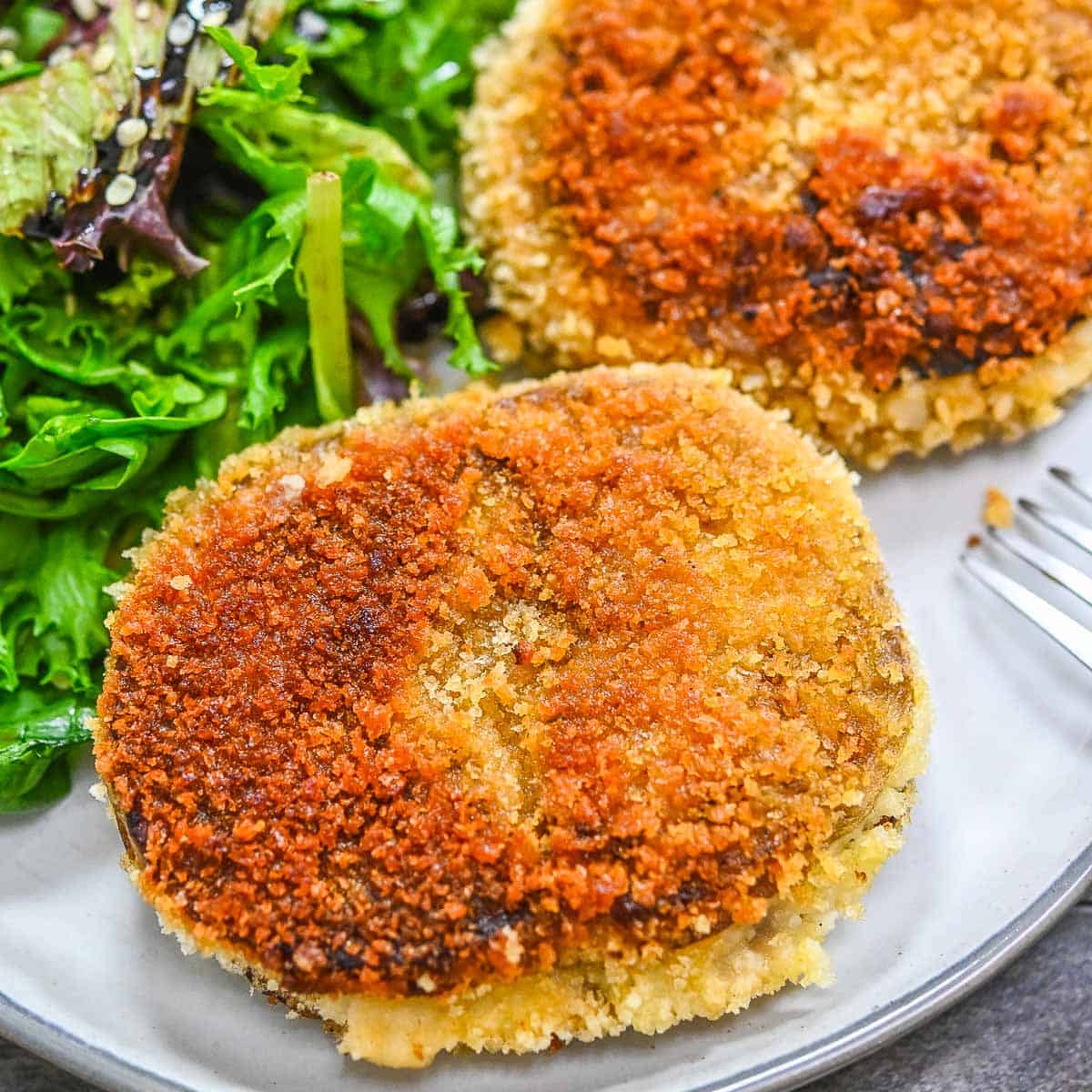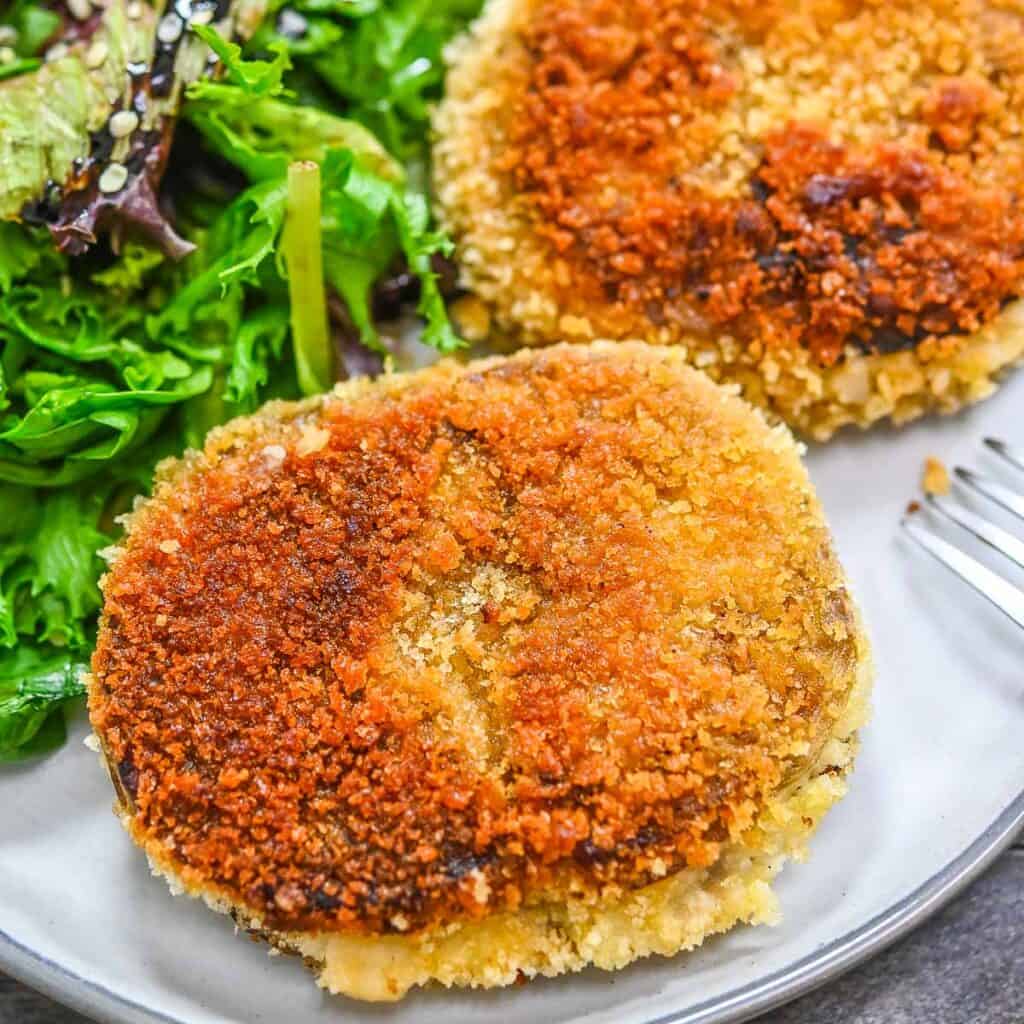 4). These Eggplant Roulades are a simple and flavorful dish that's made with tender eggplant, roasted walnuts, and fresh herbs. You'll love how easy and delicious the preparation is.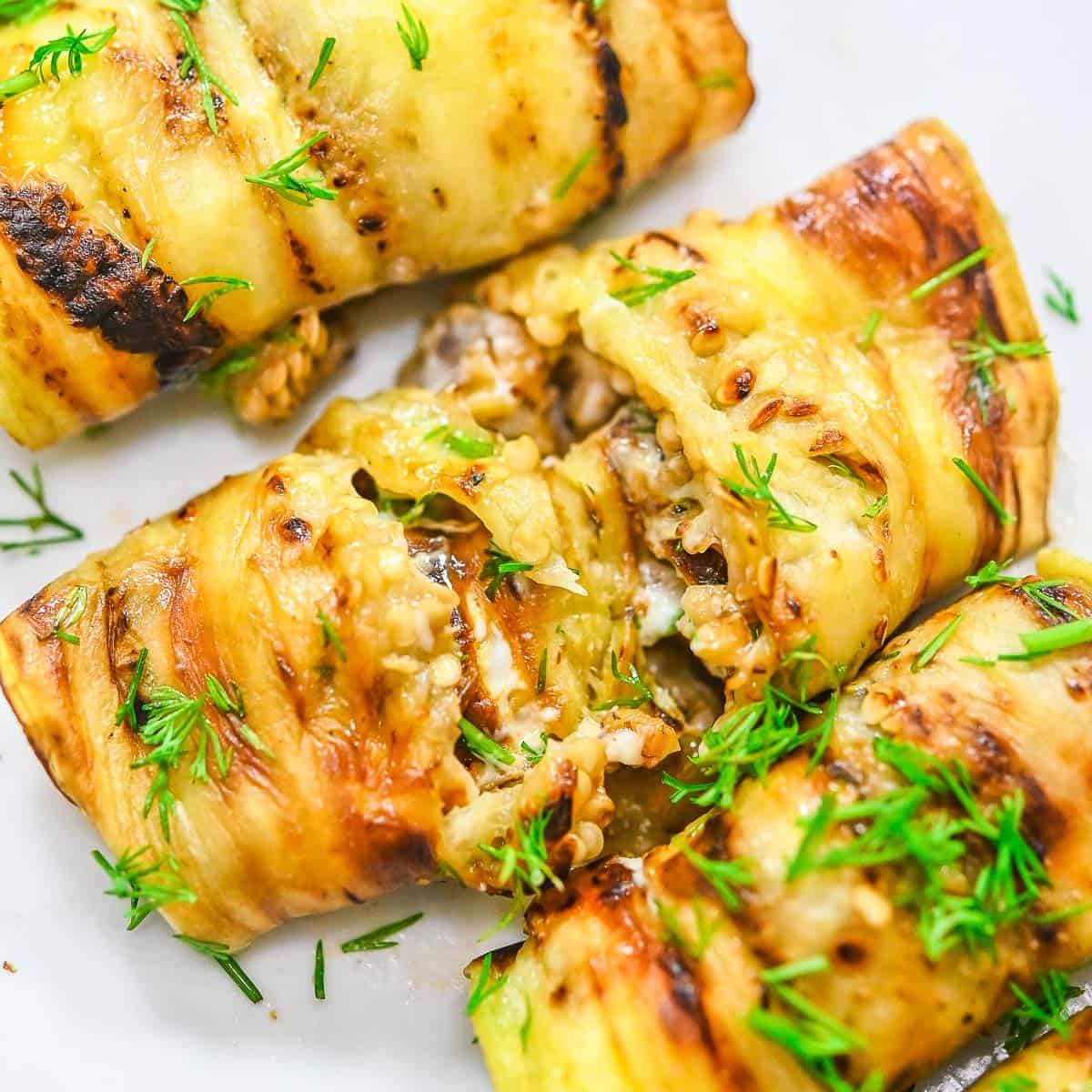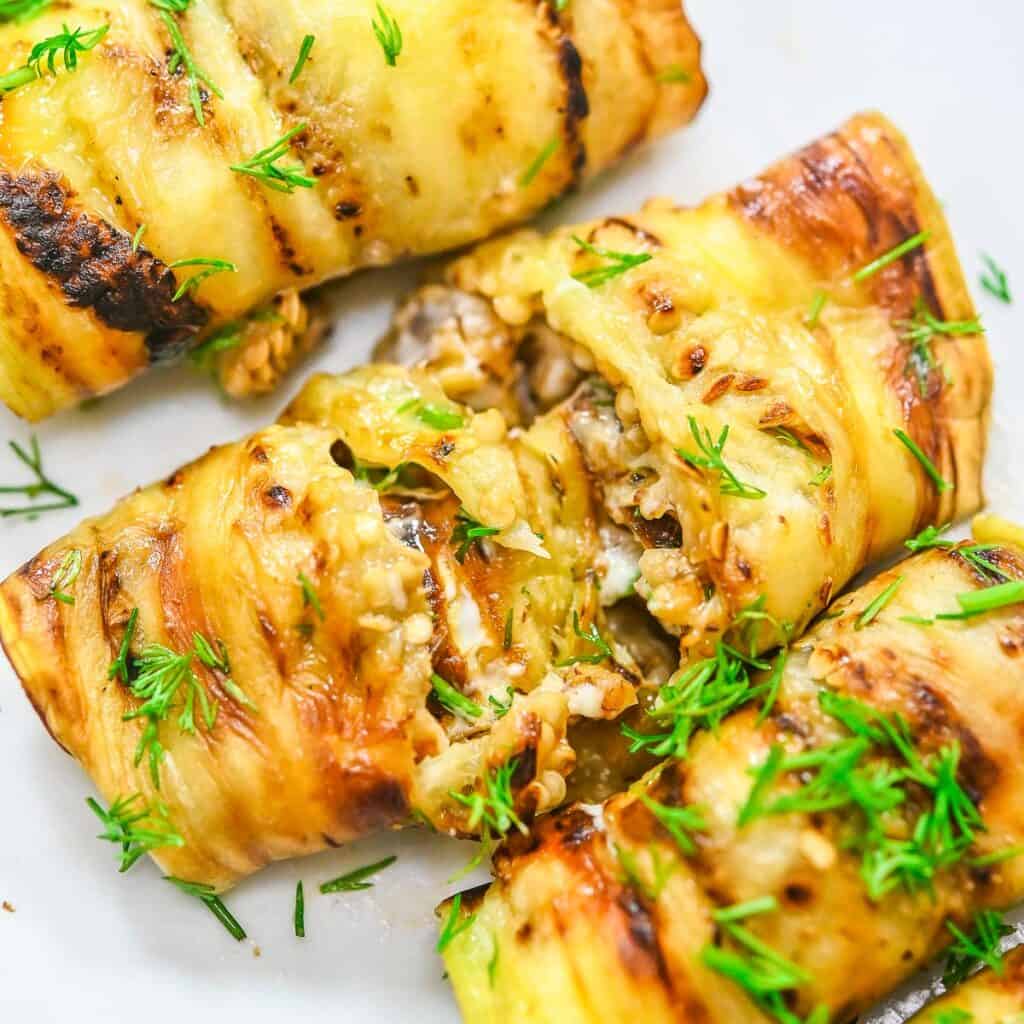 5). These Vegan Stuffed Eggplants are a hearty and delicious dish that can be enjoyed on its own or as a side. The flavorful filling is easy to make and tastes great in these roasted eggplant halves.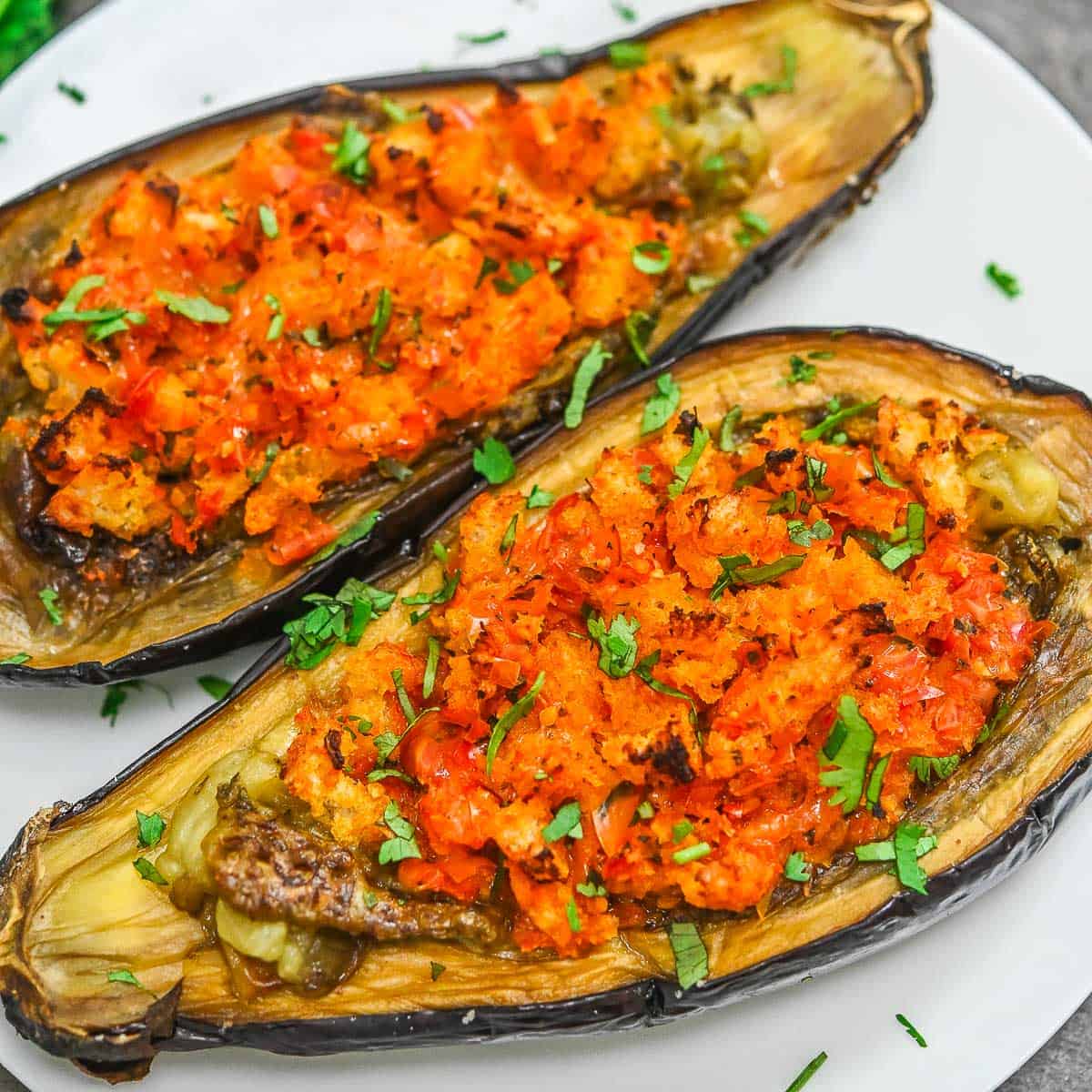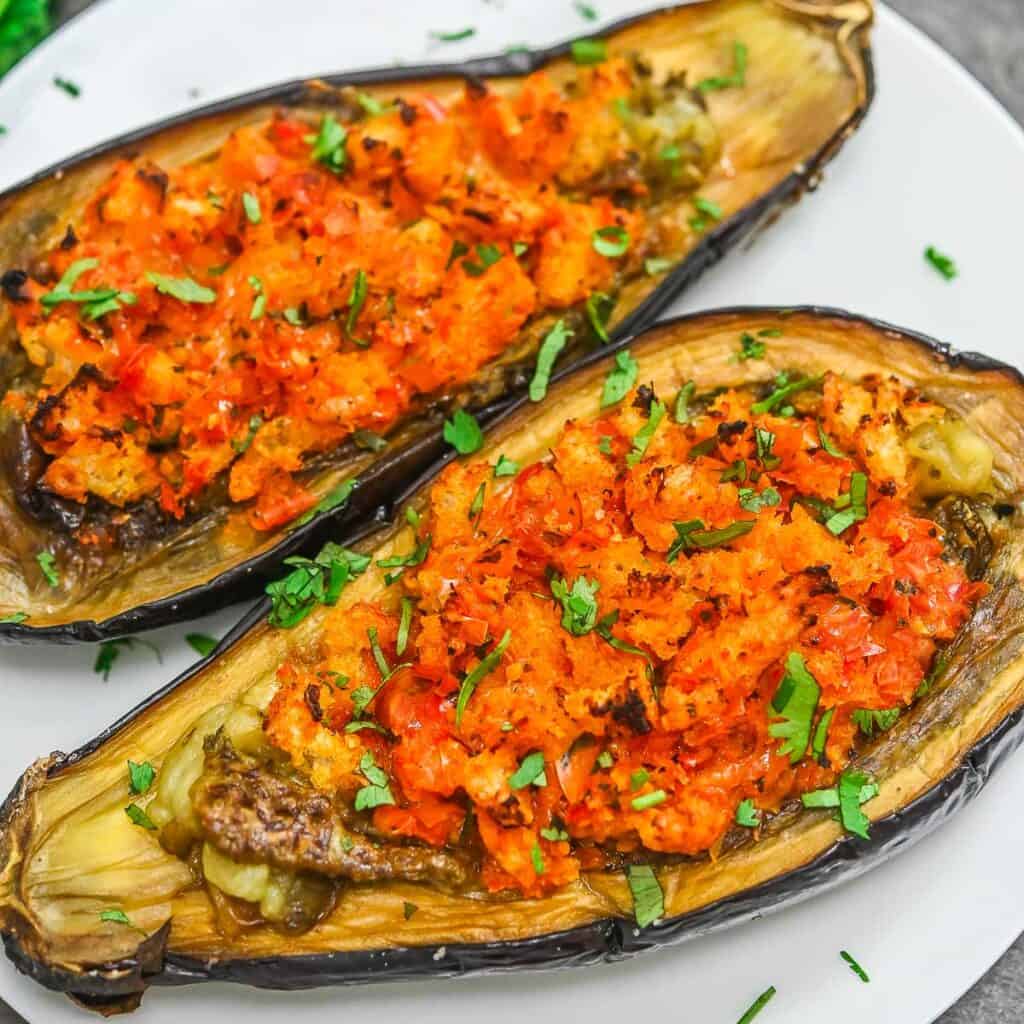 6). Eggplant "Meatballs" are a savory, satisfying side that can be added to all your favorite pastas. Flavorful with a "meaty" texture, these delicious vegan meatballs are perfect for making ahead.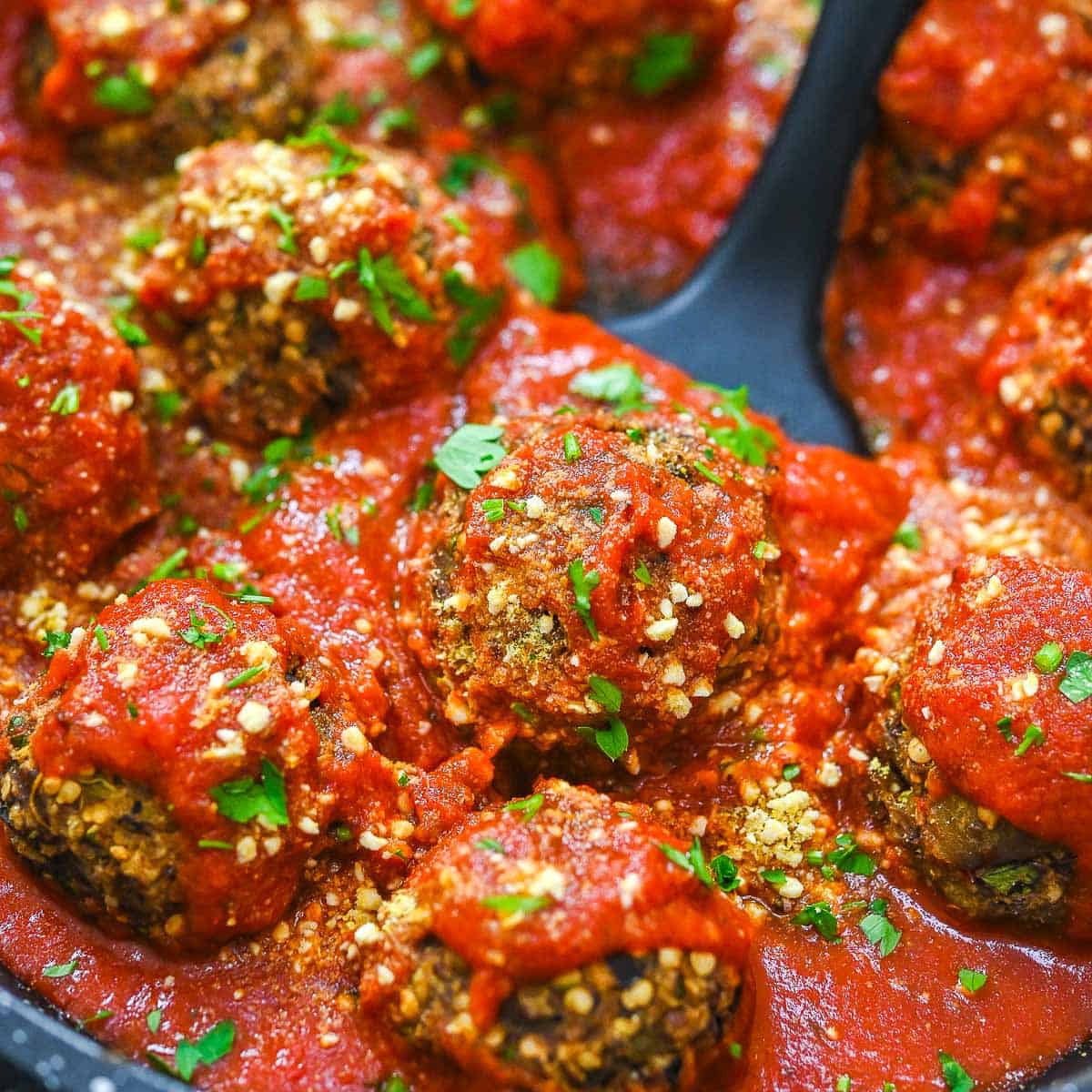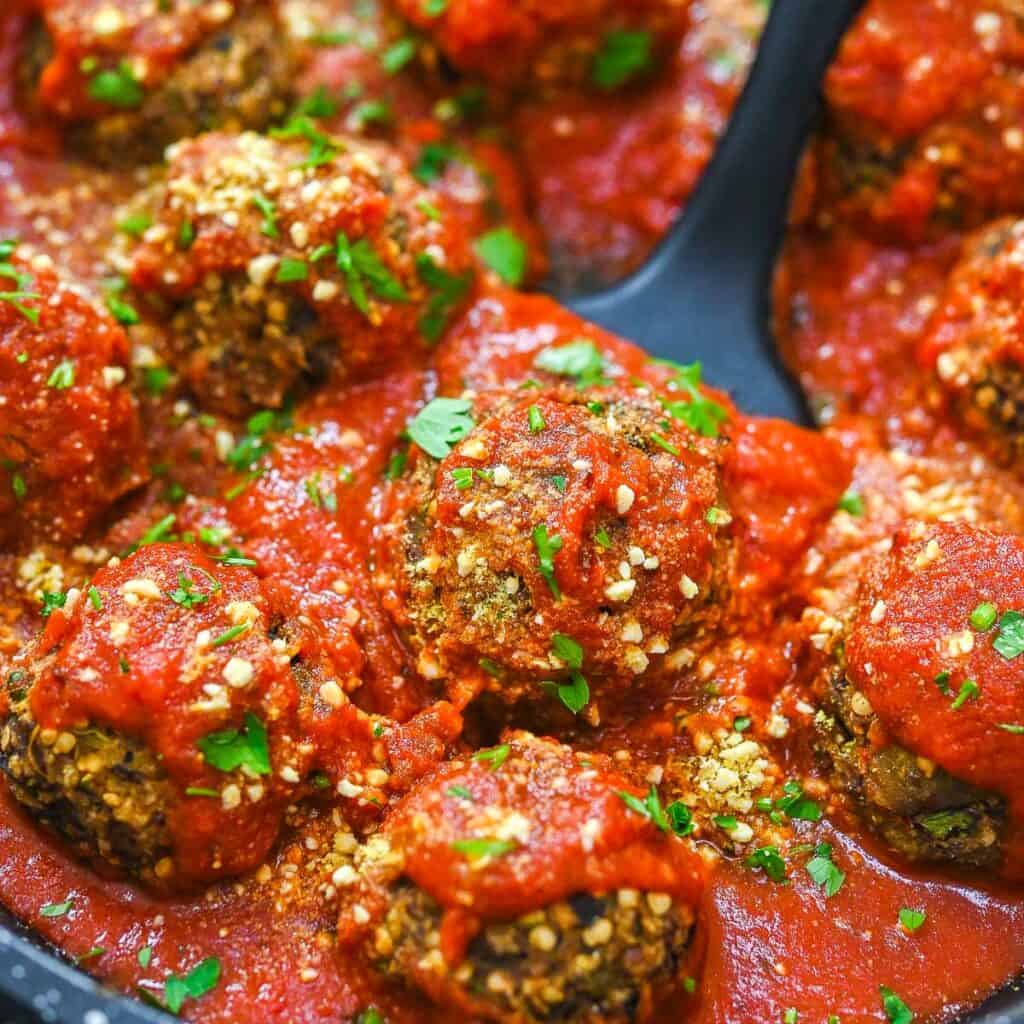 7). This Eggplant in Garlic Sauce boasts bolder flavors that compliment the eggplant. This is also a healthier recipe than most since it's oil free!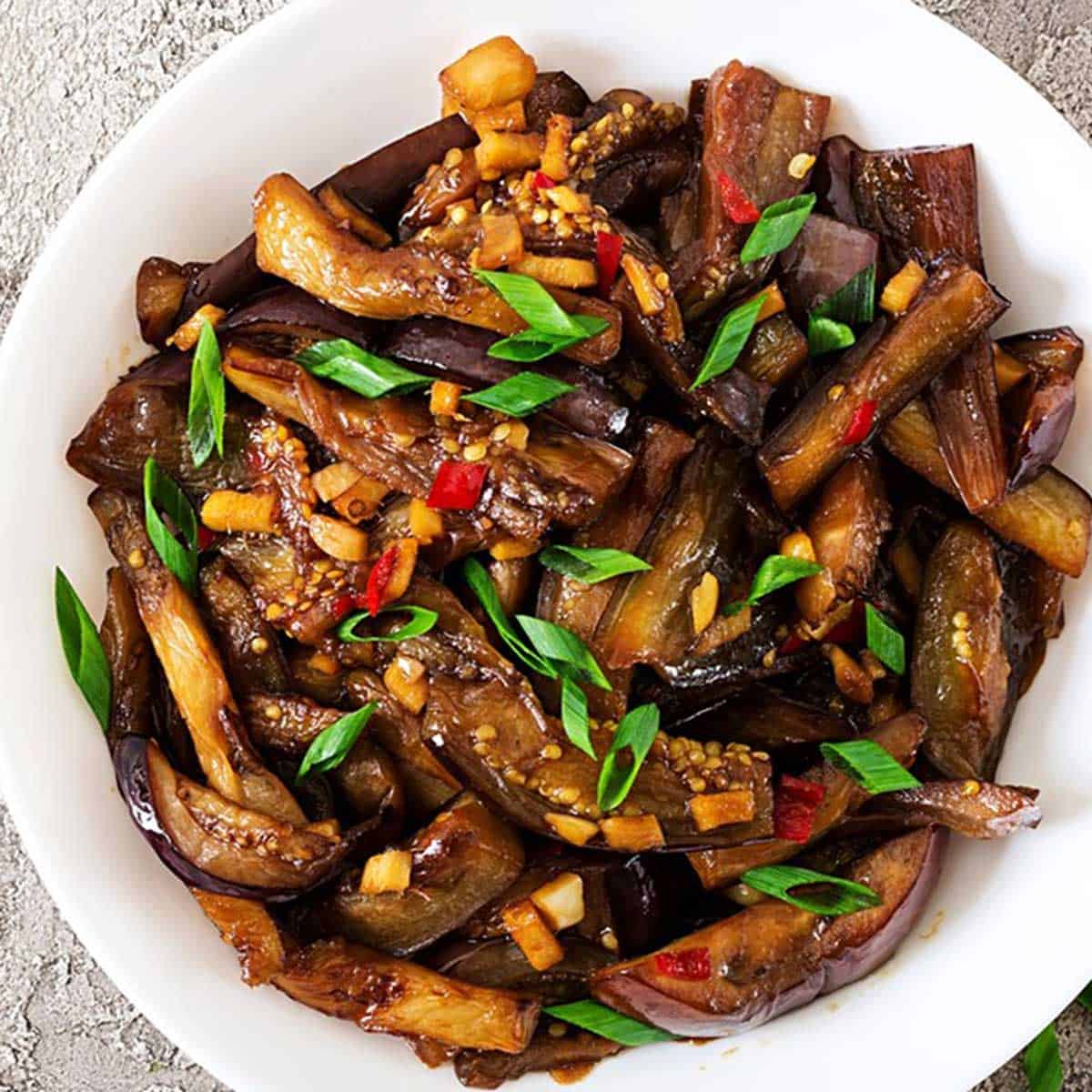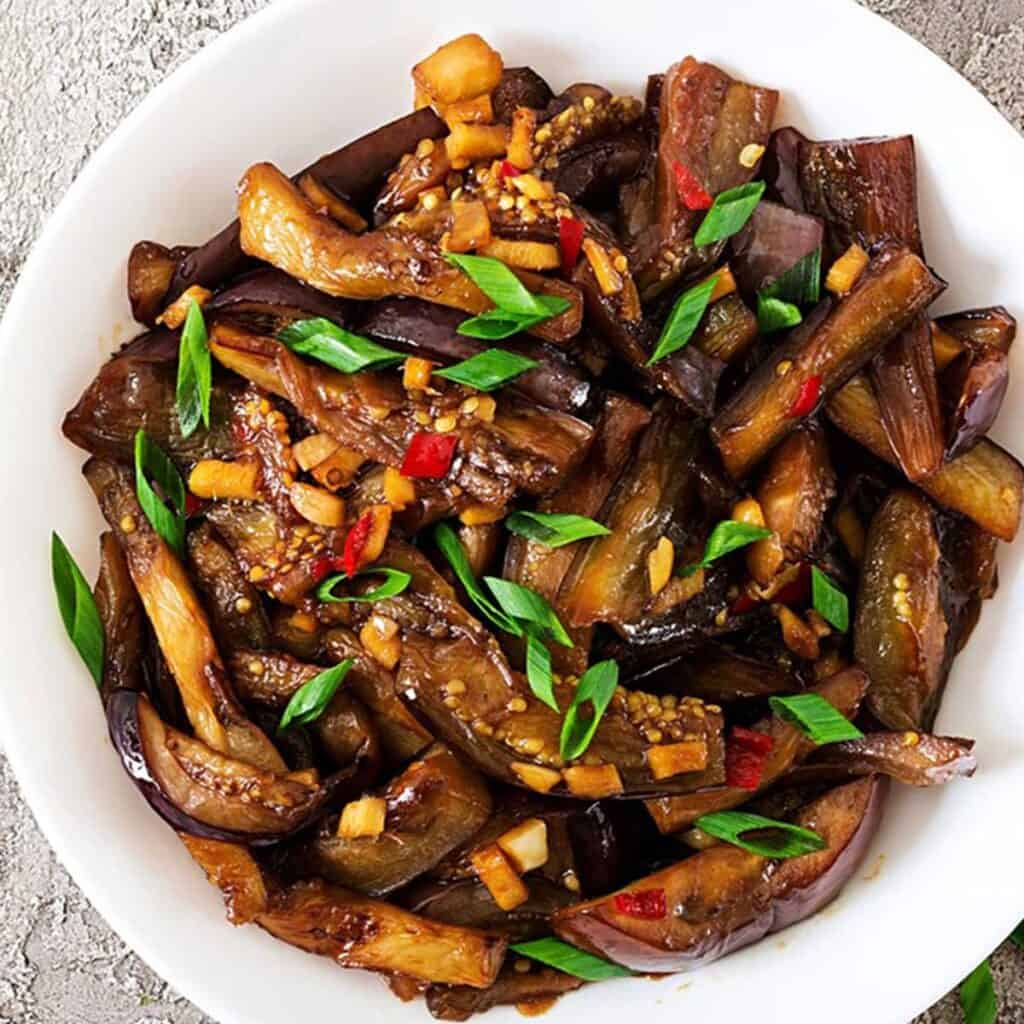 8). This Eggplant Paprikash is a vegan version that's enriched with a homemade dairy-free tofu sour cream.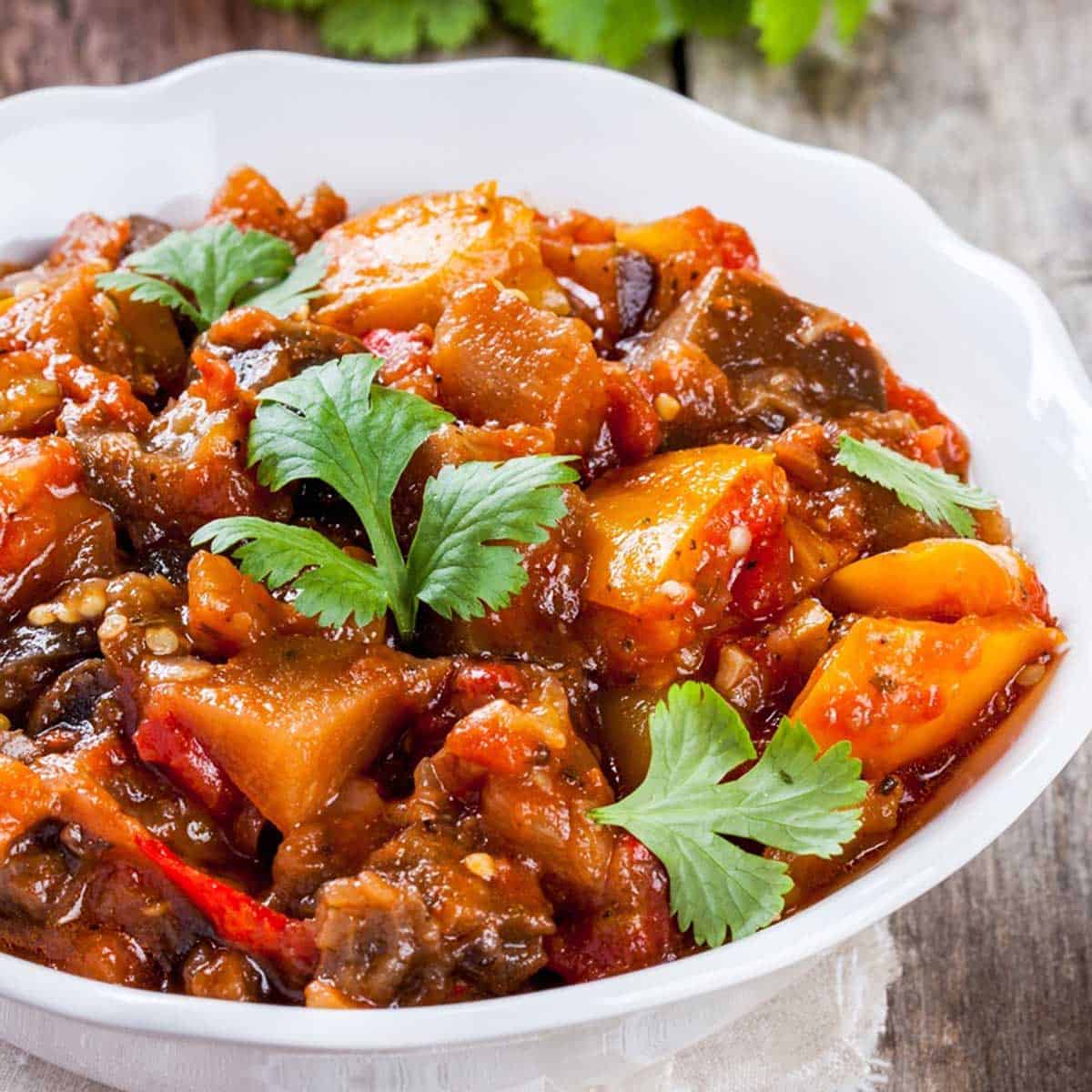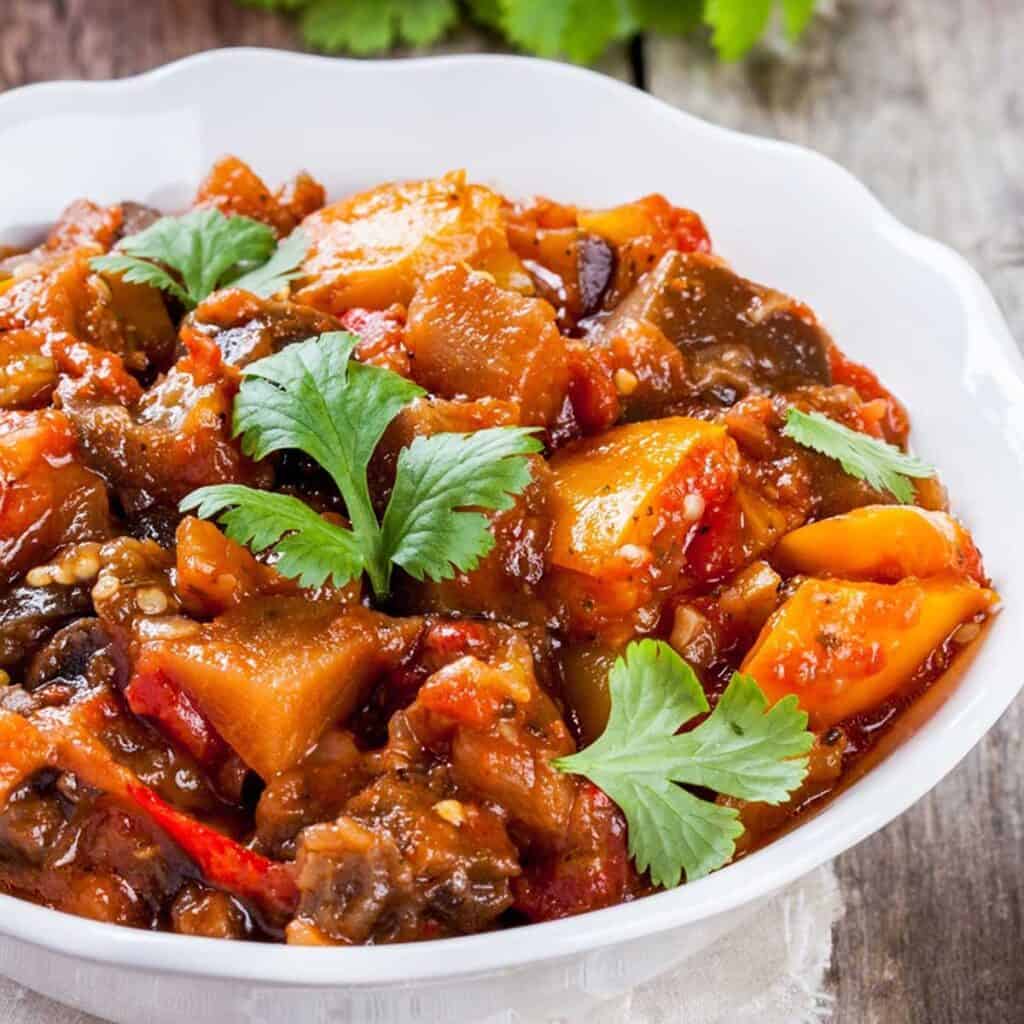 9). Eggplant Caponata is a Sicilian relish that's similar in some ways to French Ratatouille, but it's tangier and a little less chunky. It's also naturally dairy-free, gluten-free, vegan, paleo, and allergy-friendly, and quite versatile.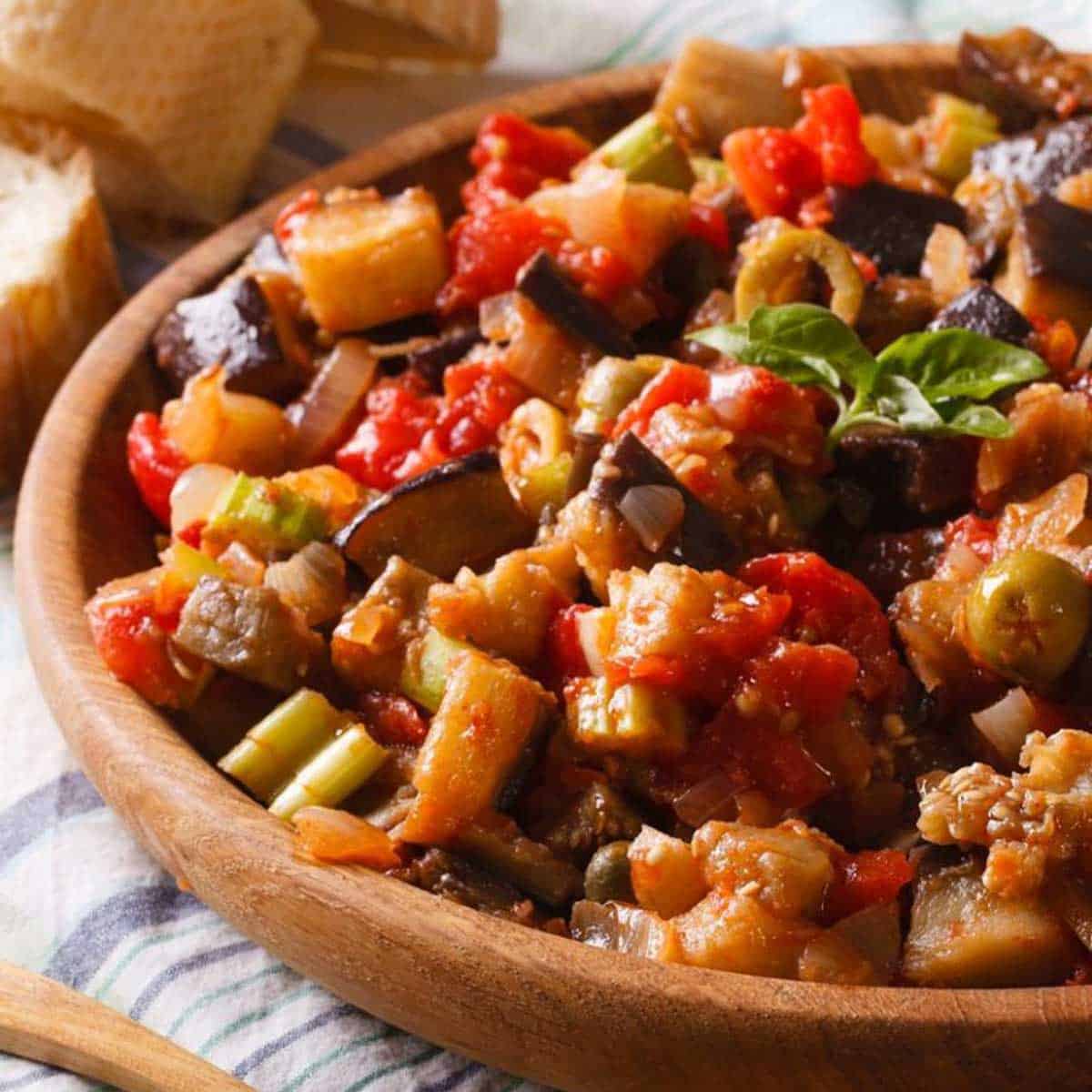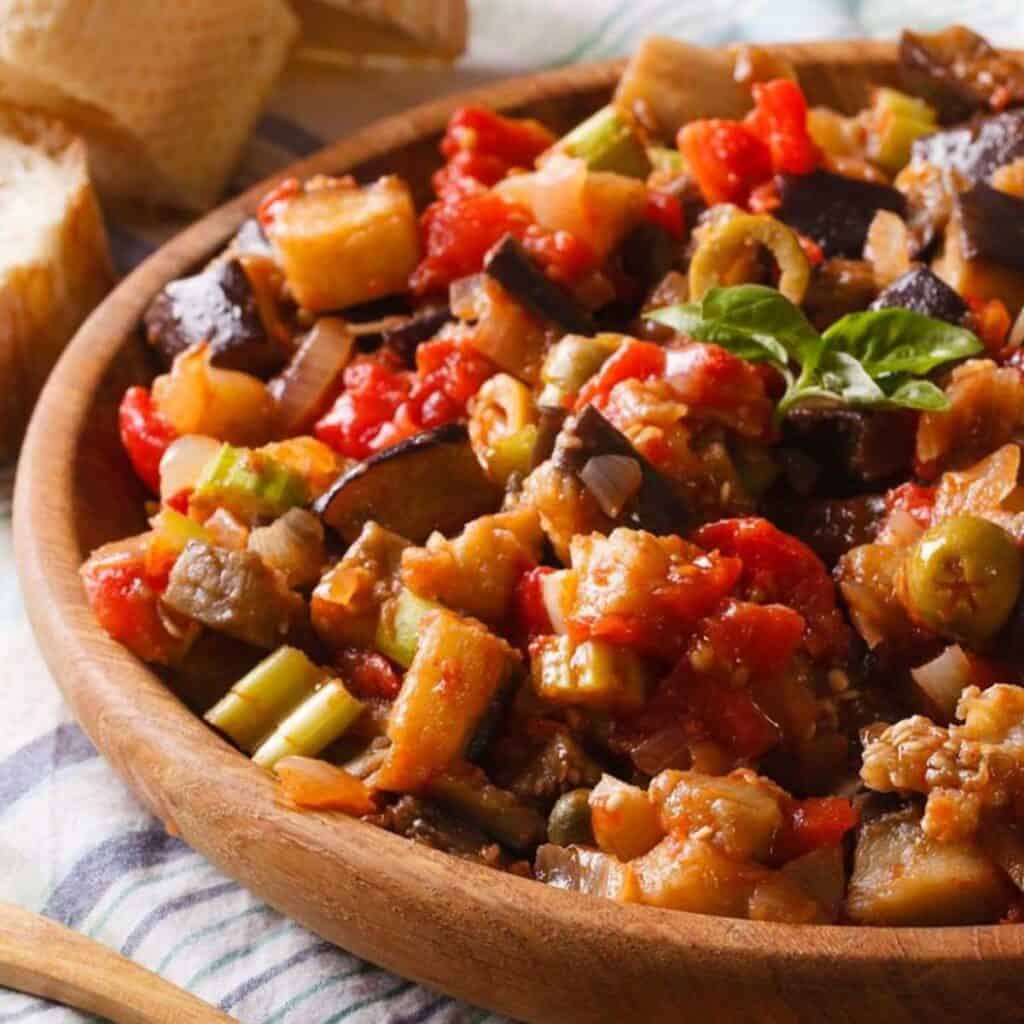 10). This Creamy Eggplant Dip is thick and smooth with small chunks of roasted eggplant and a hint garlic. It's a delicious dip that tastes great with bread, veggies, or used as a sandwich spread.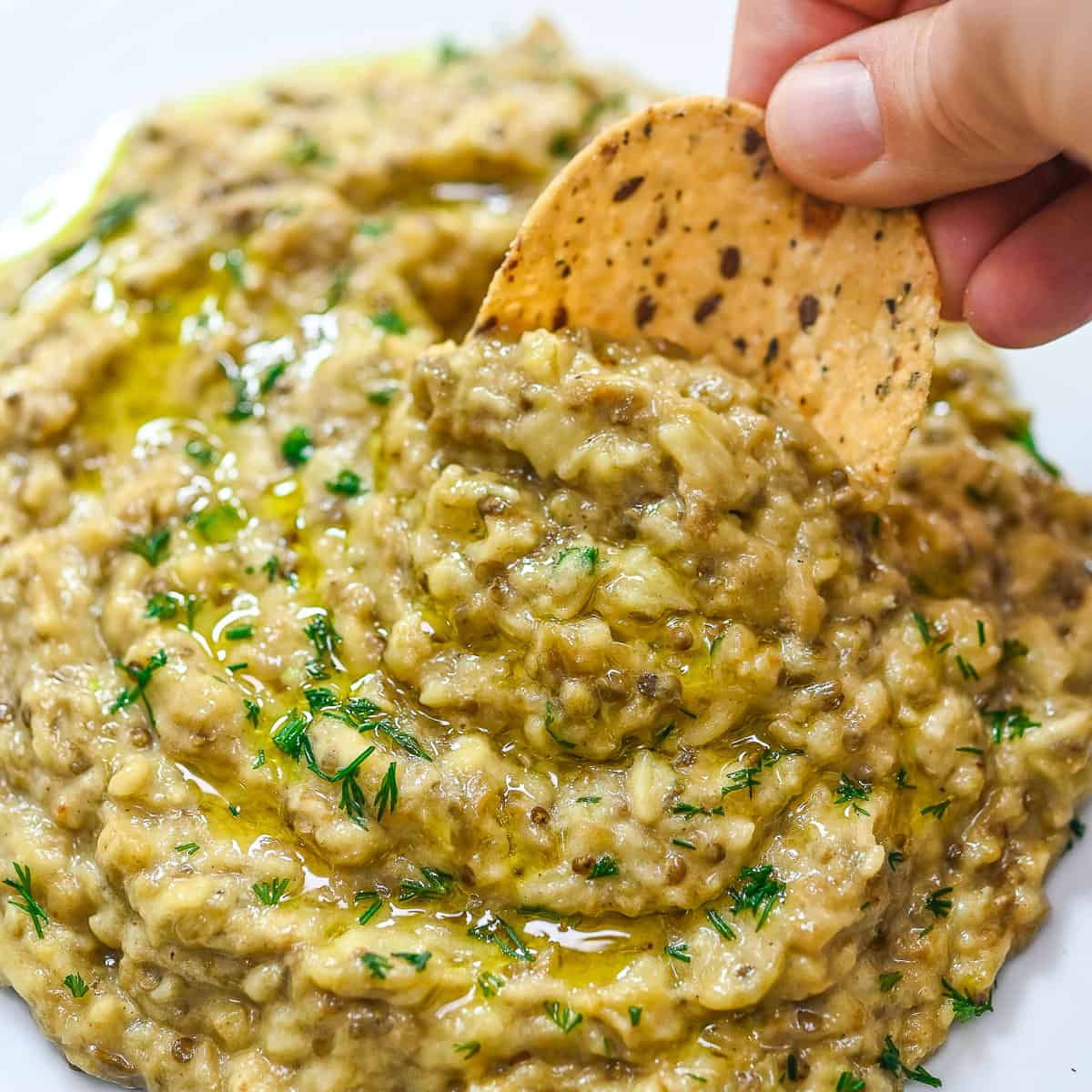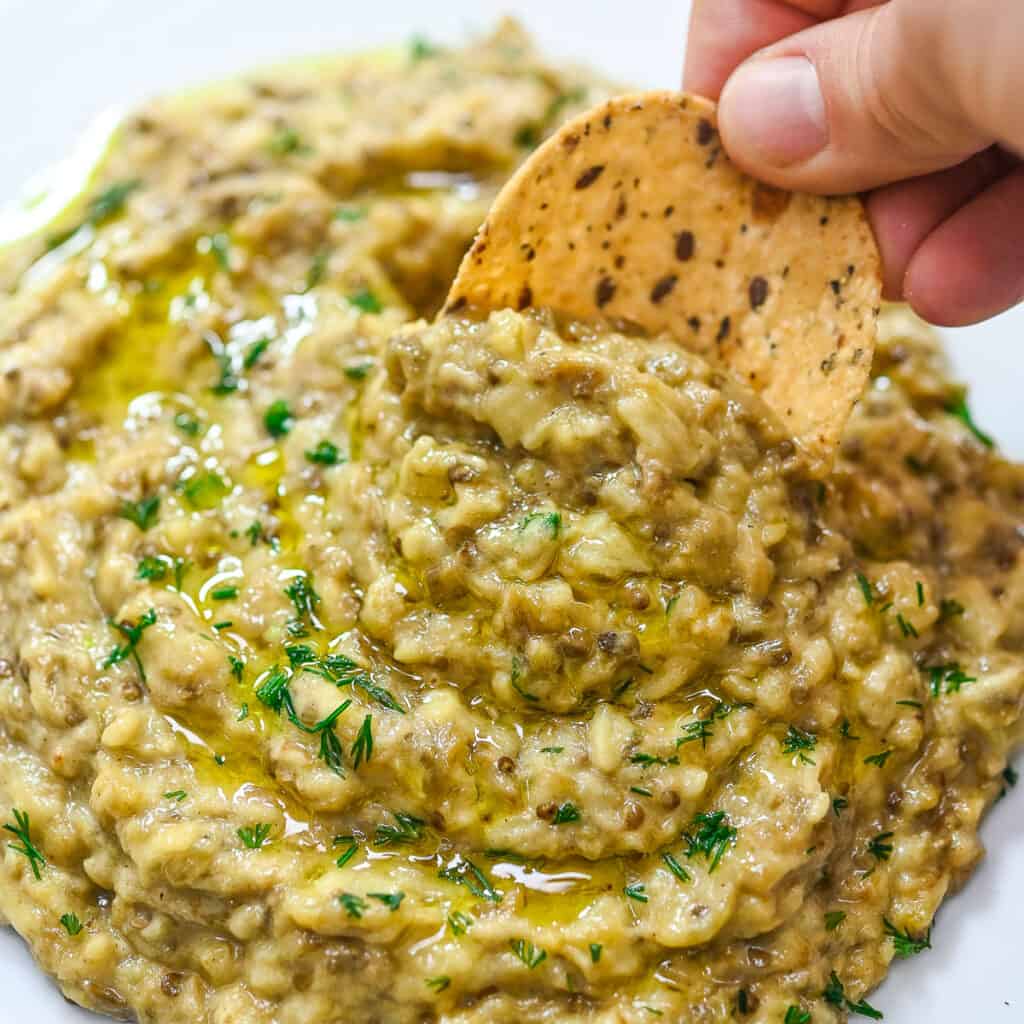 11). Melitzanosalata is a delicious Greek eggplant dip with simple ingredients. Roasted smoky eggplant combined with onion, garlic, vinegar and lime juice then finished off elegantly with a crunch.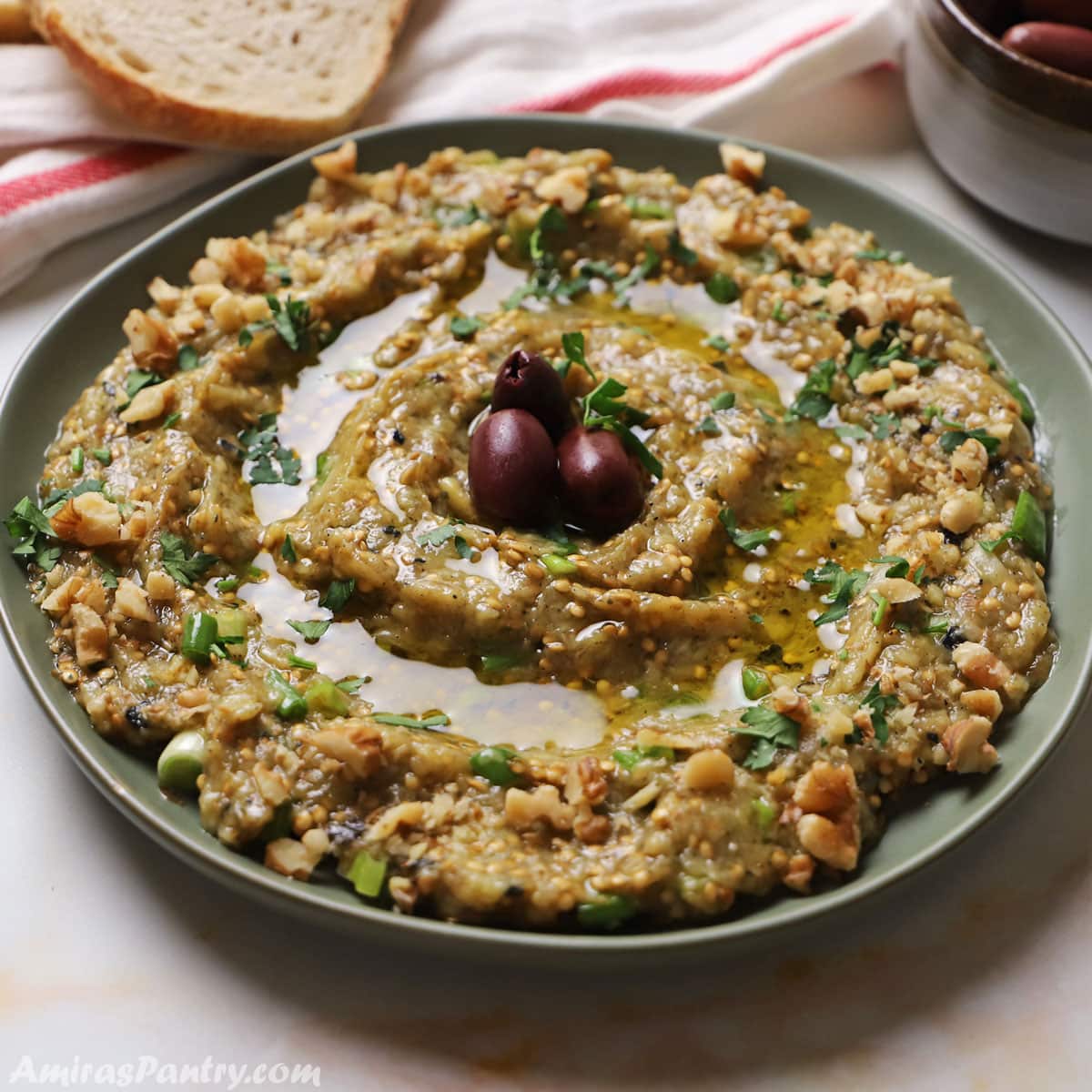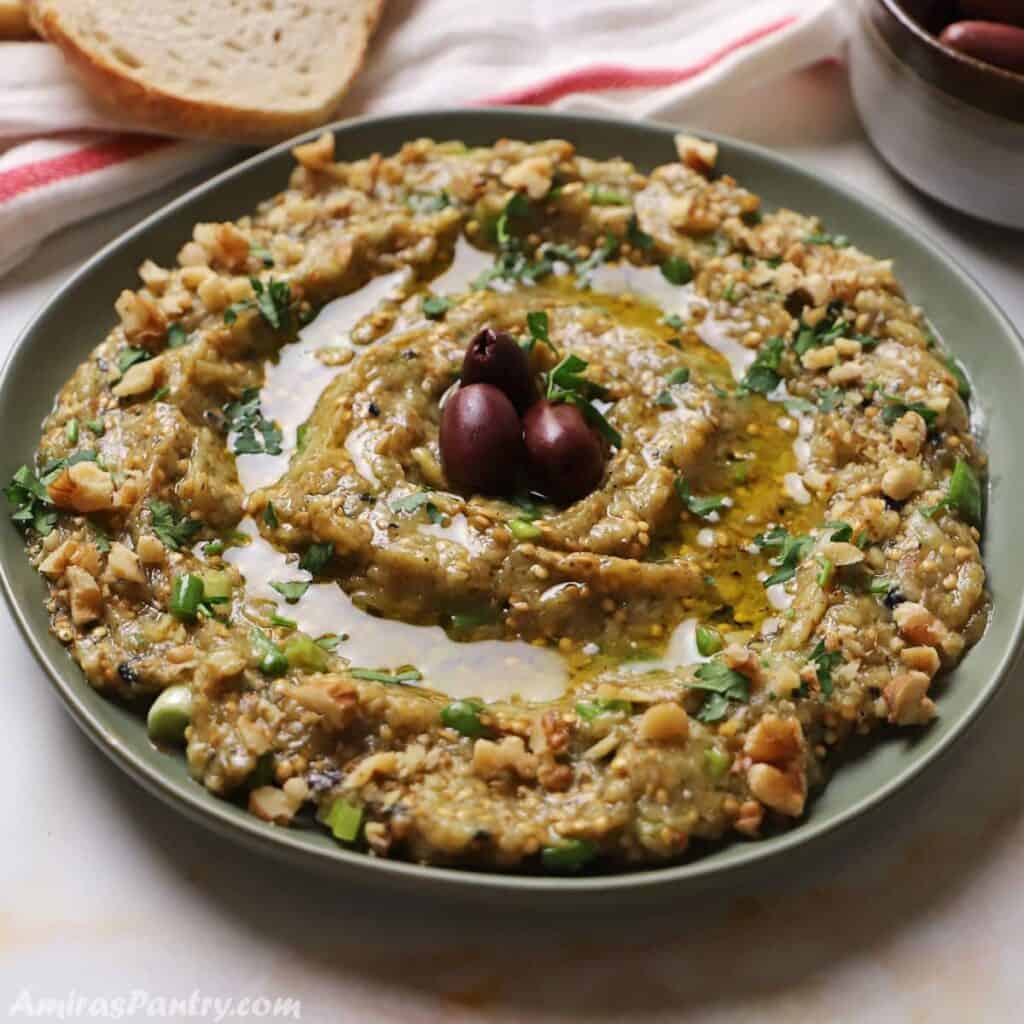 12). Mediterranean Eggplant Boats are a vegan and gluten free entree that's both weeknight-friendly and protein-packed. Ready in under an hour, this plant-based dinner is as healthy as it is flavorful.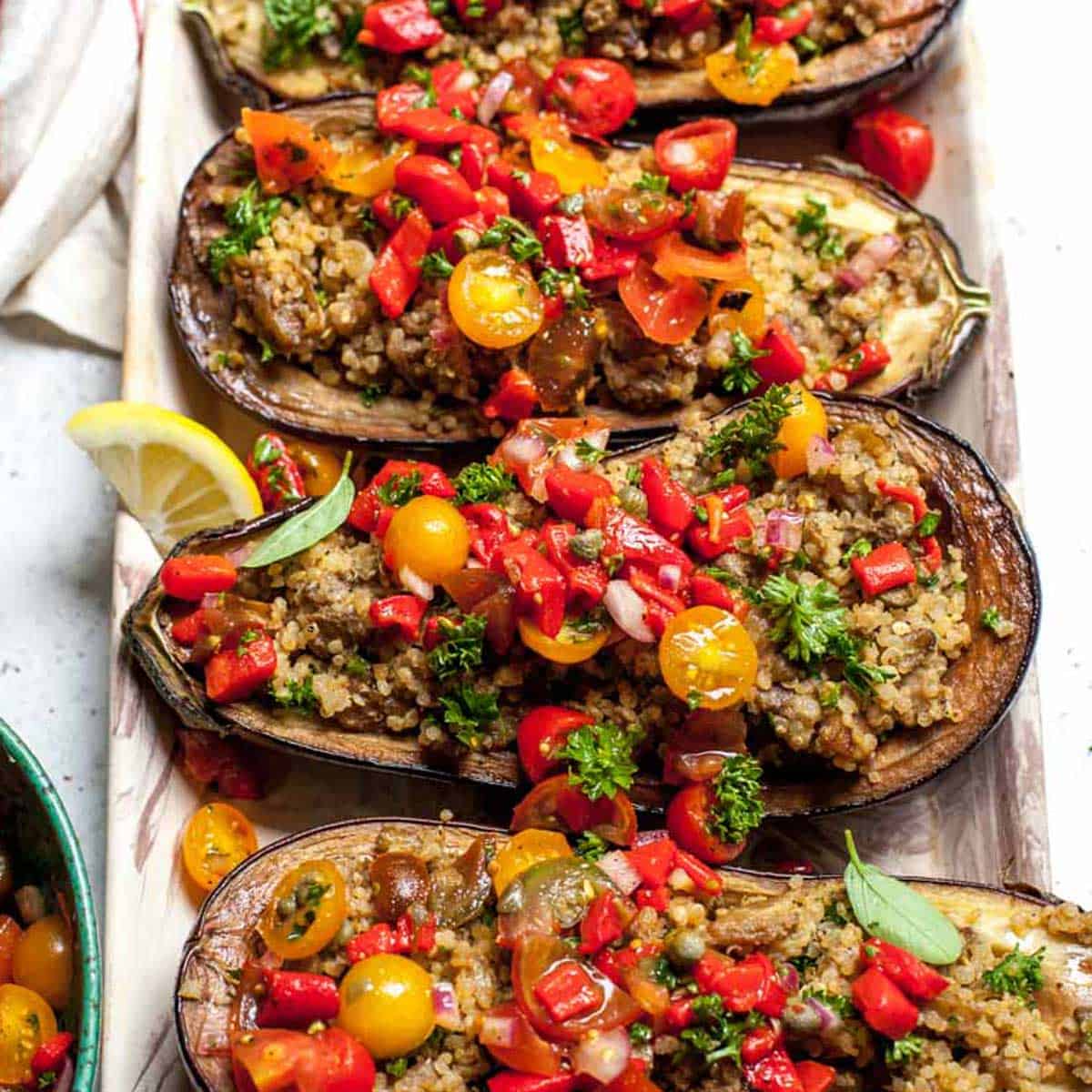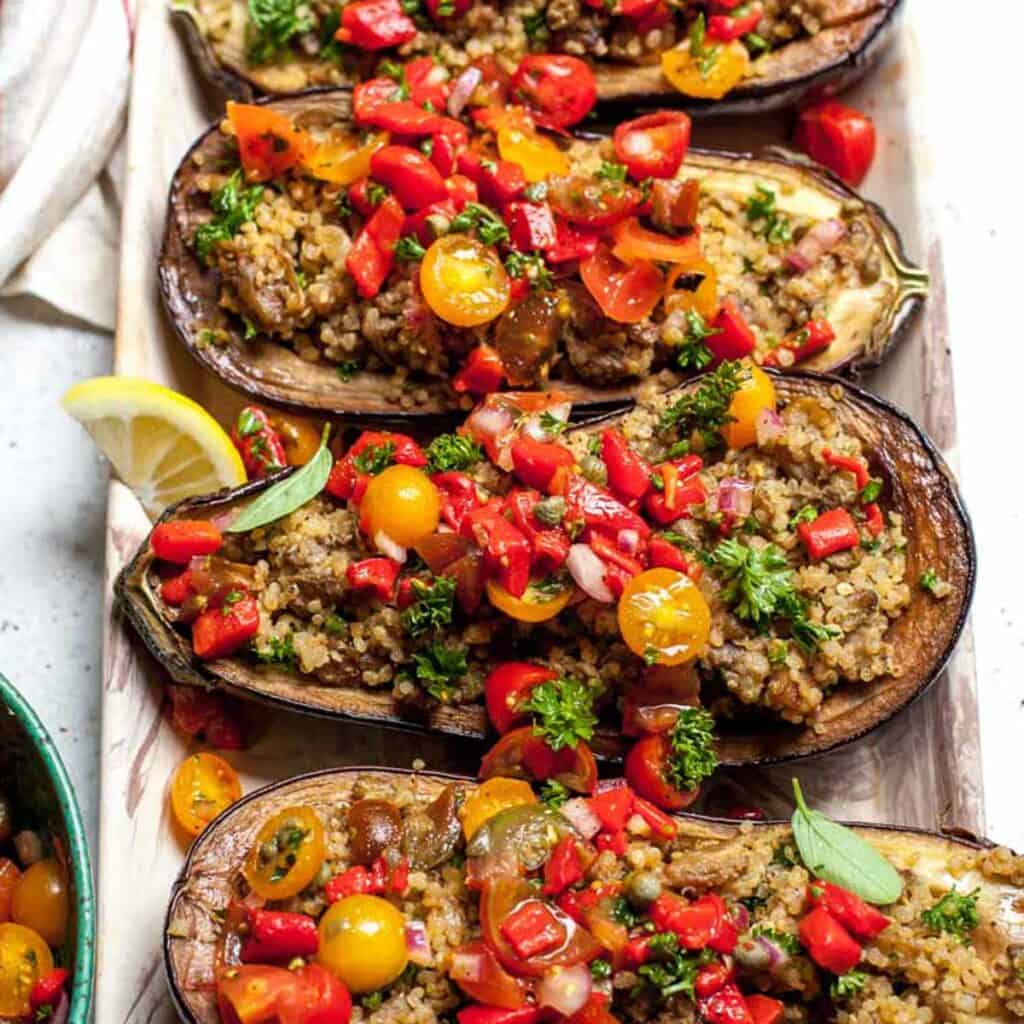 13). Briam or Briami is a wonderful Mediterranean dish packed with veggies and flavor! It's a traditional Greek dish, and usually enjoyed with feta cheese, crusty bread, and olives.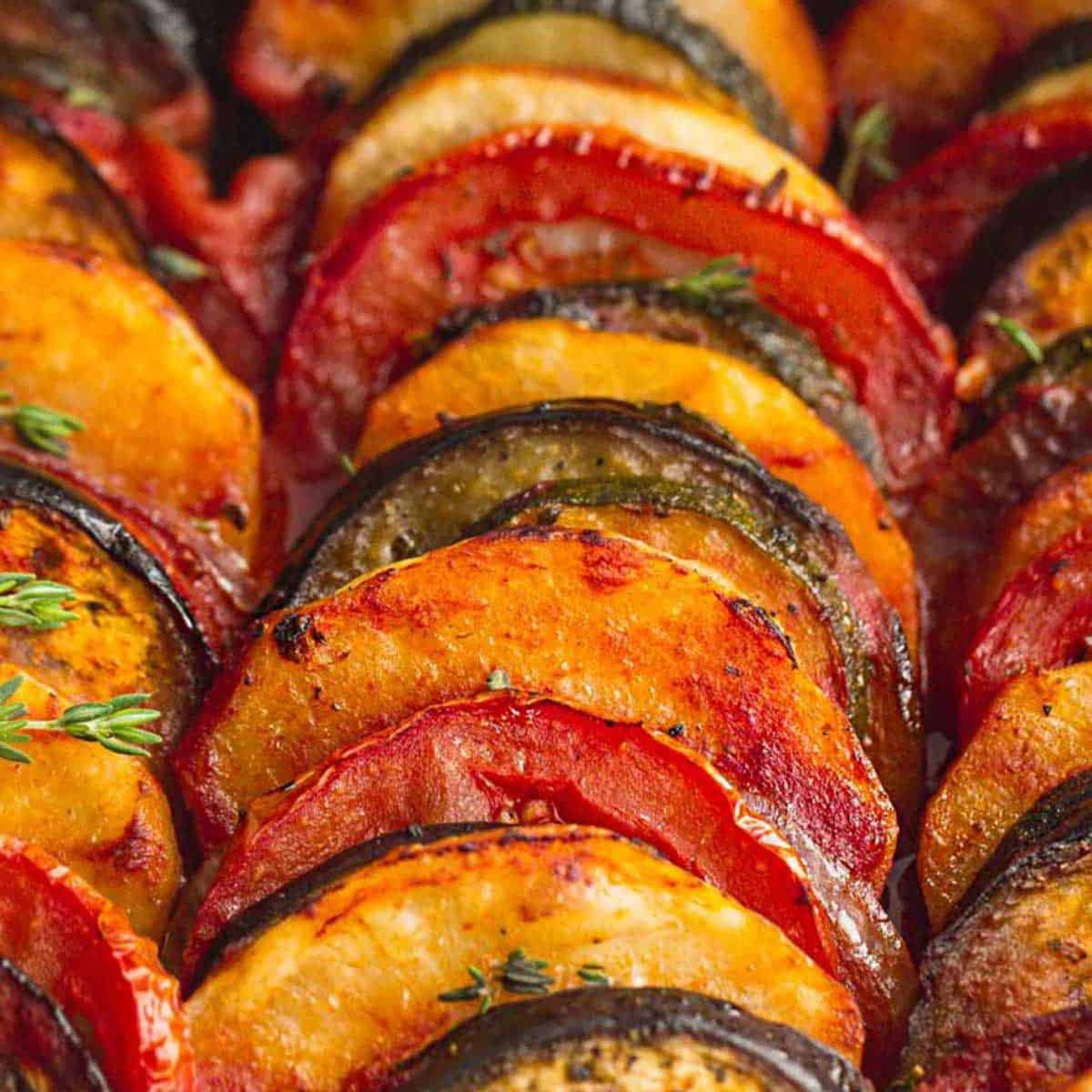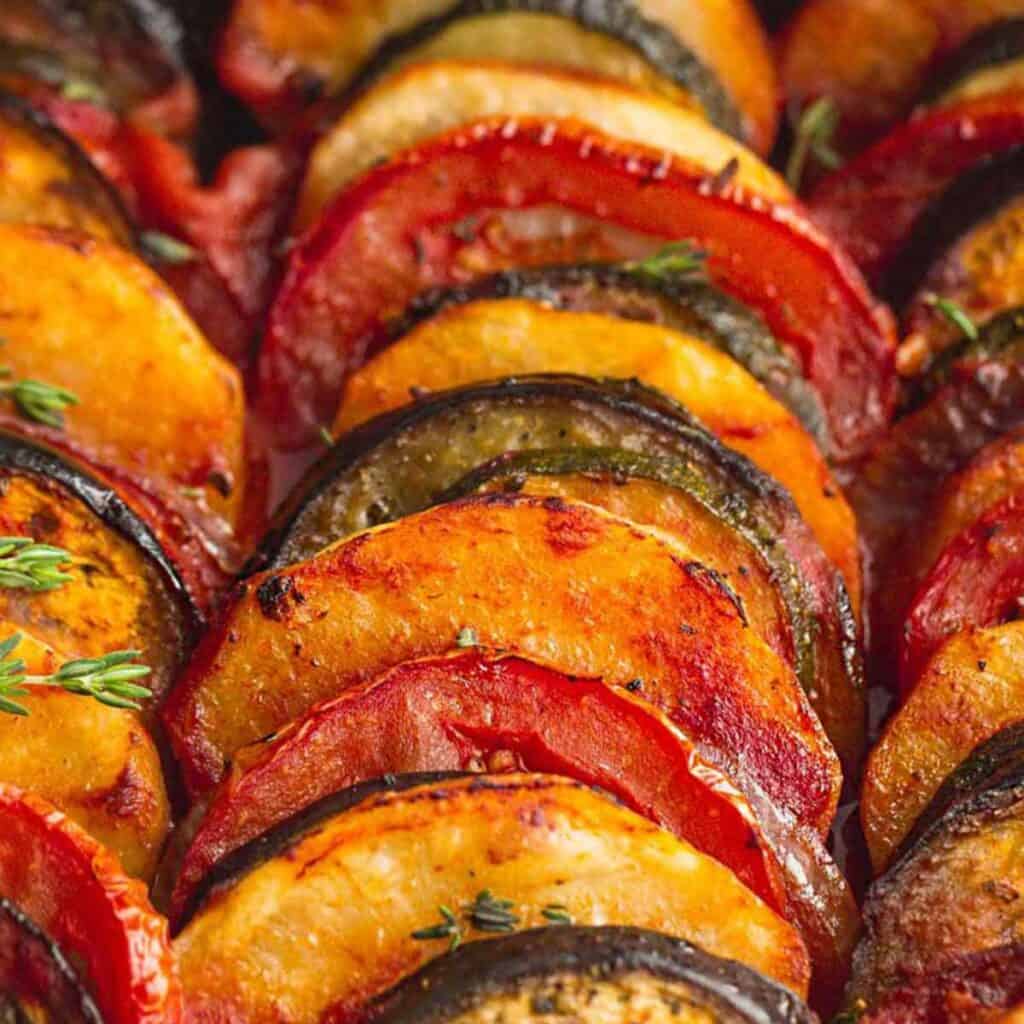 14). This Vegan Eggplant Sandwich is so delicious that you'll keep making it over and over again. Layers of smoky eggplant and fresh vegetables are packed in panini bread, then toasted till perfection!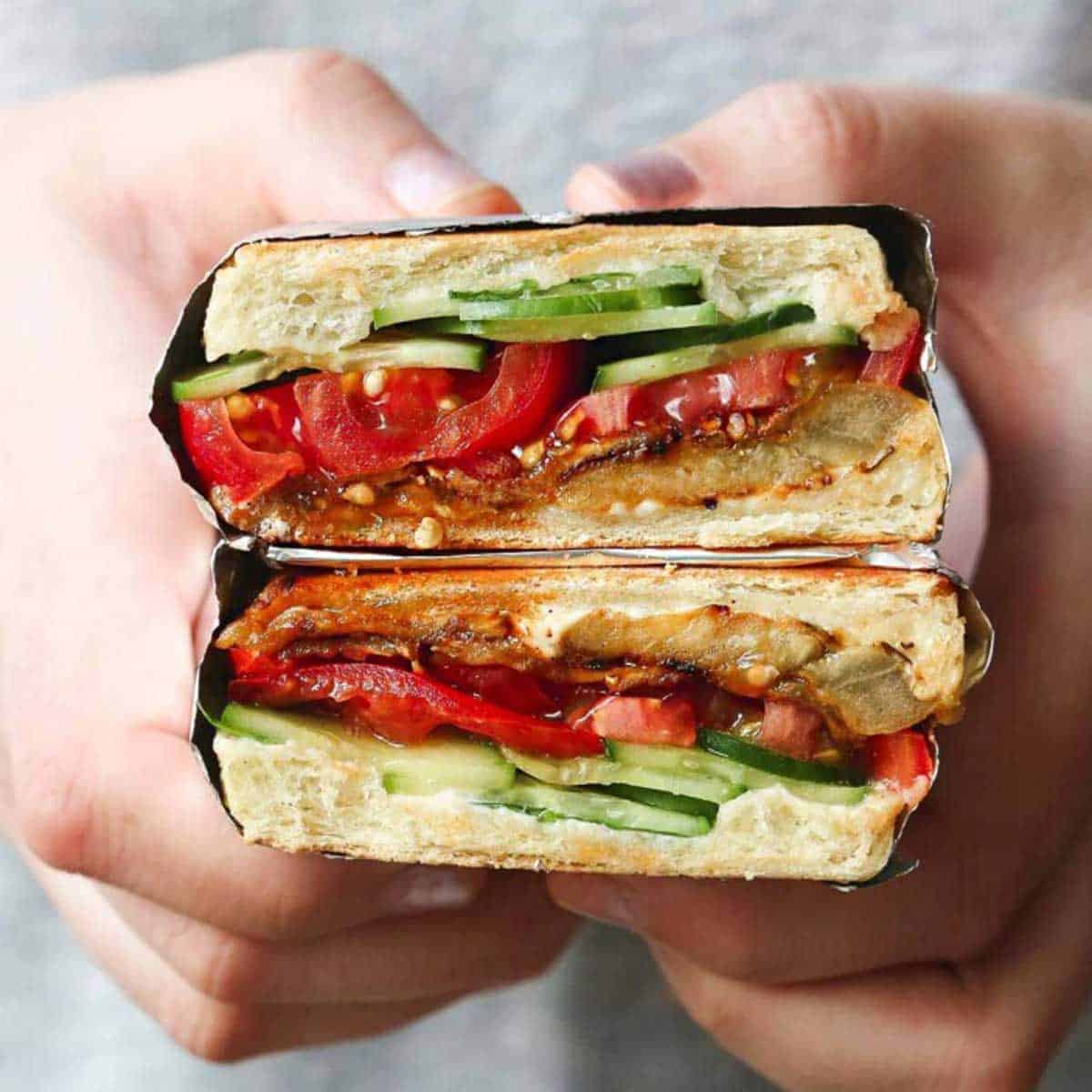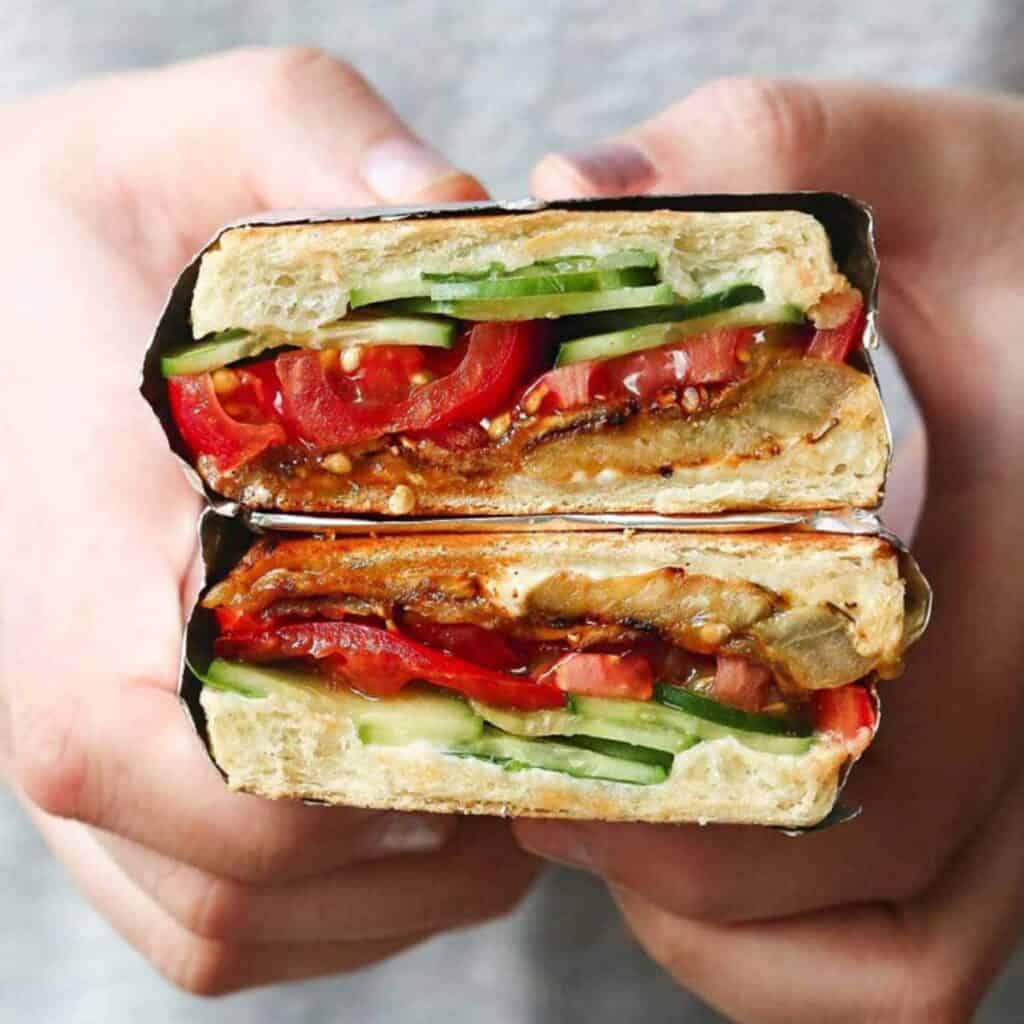 15). Imam Bayildi is one of the most celebrated Turkish recipes, and a very special one.
A delicious baked eggplant dish that is redolent of sautéed peppers, tomato, parsley, onion, garlic, and olive oil.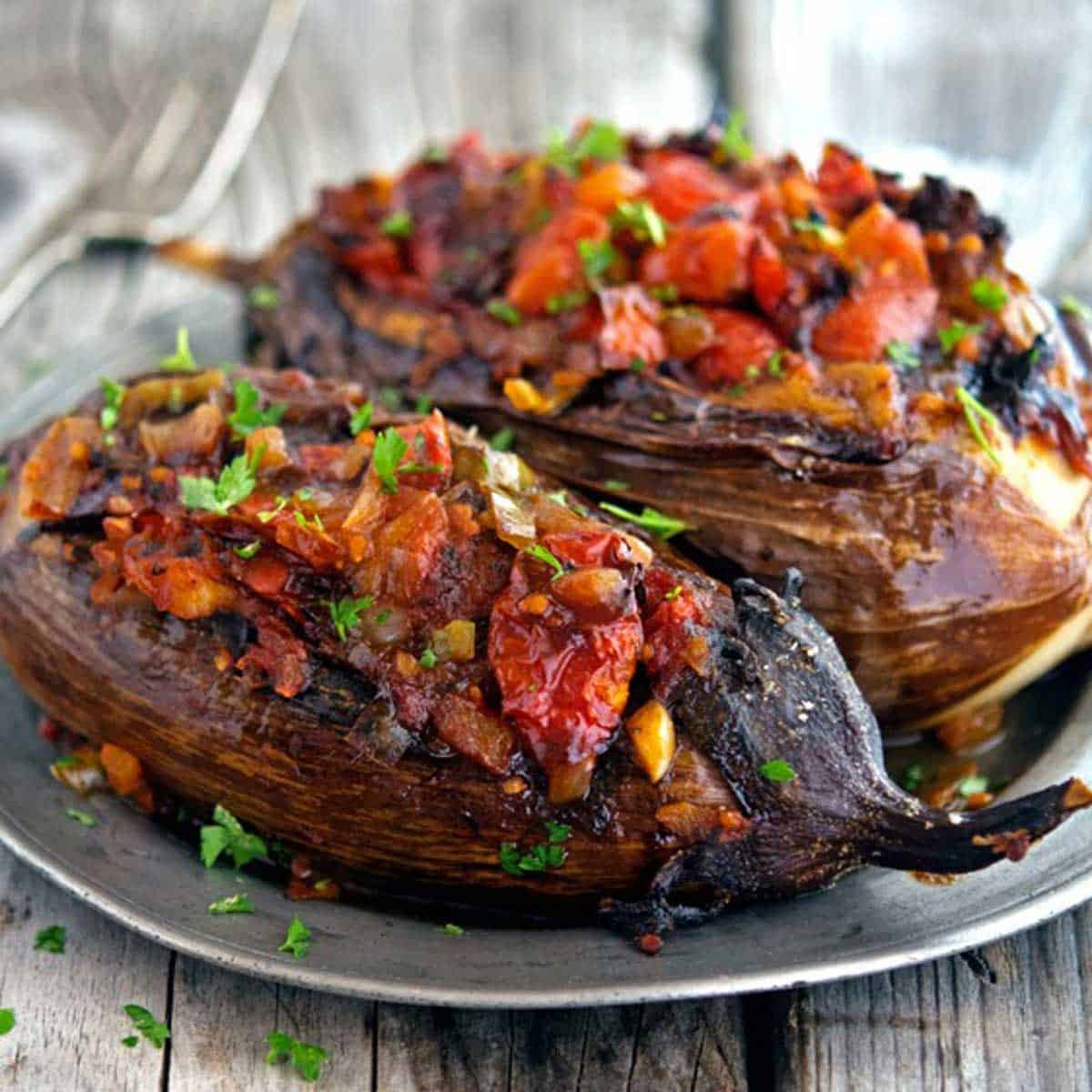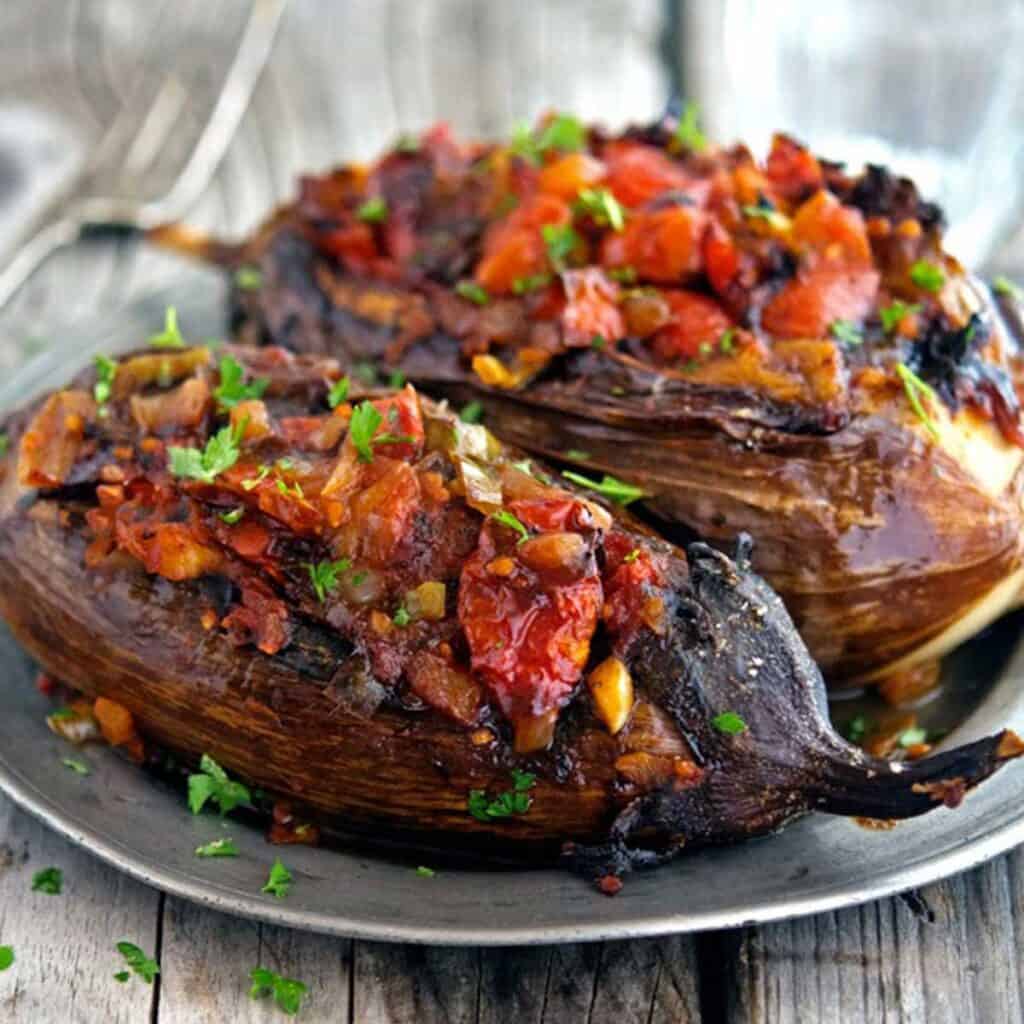 16). This Spanish Pisto is a hearty vegetable stew made with eggplant, zucchini, onion, tomatoes, red and green peppers, and lots of olive oil. Like with the other Mediterranean vegetable stews, the key is good quality olive oil (and lots of it!) and fresh, seasonal vegetables.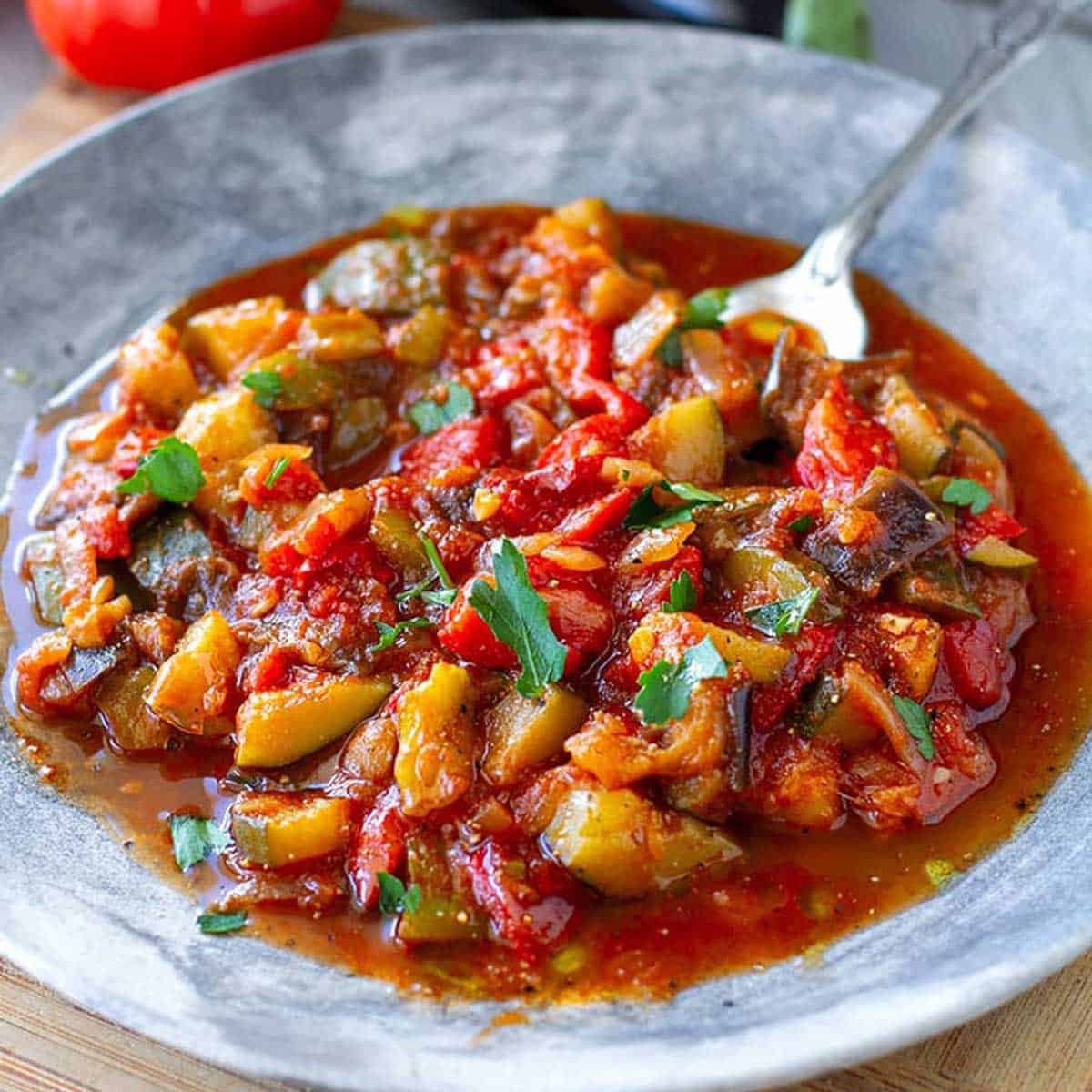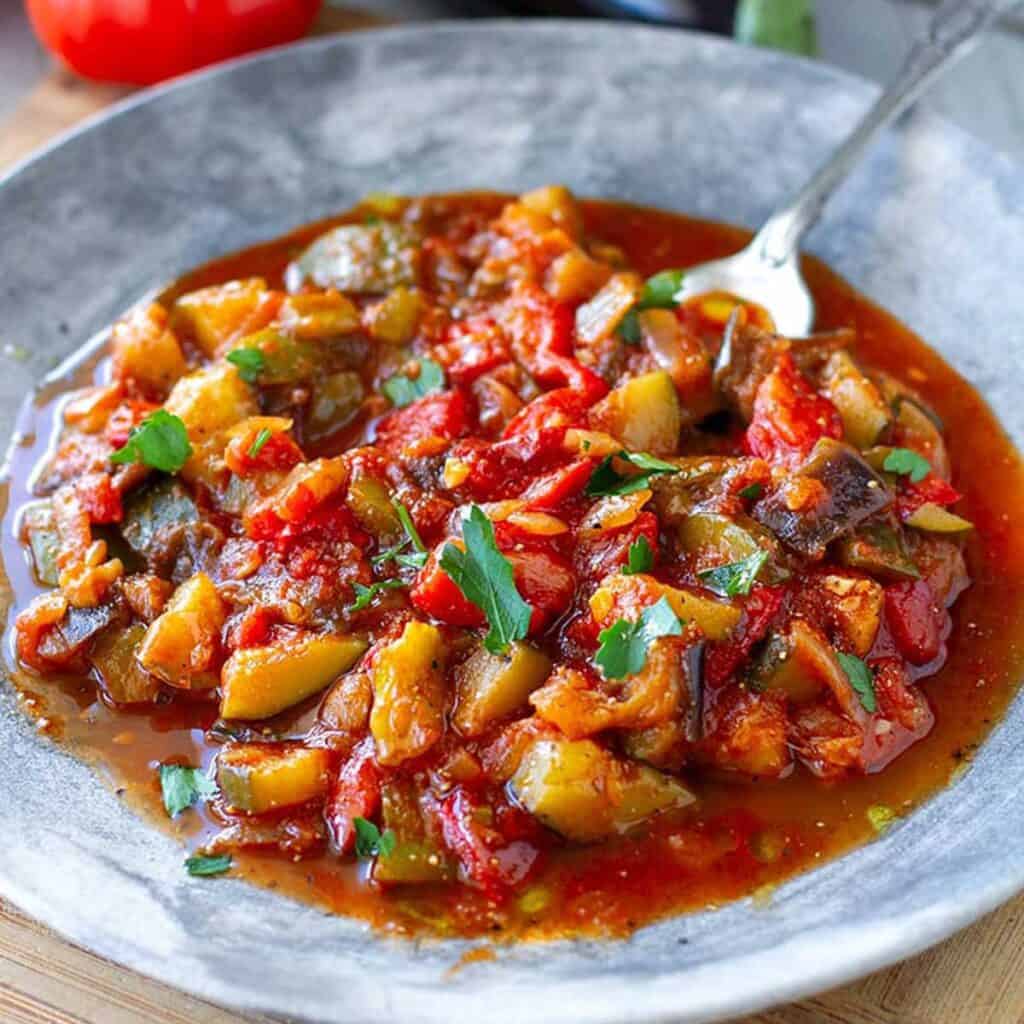 17). This authentic Lebanese Stew called Maghmour and is brimming with tomato, olive oil, and mint.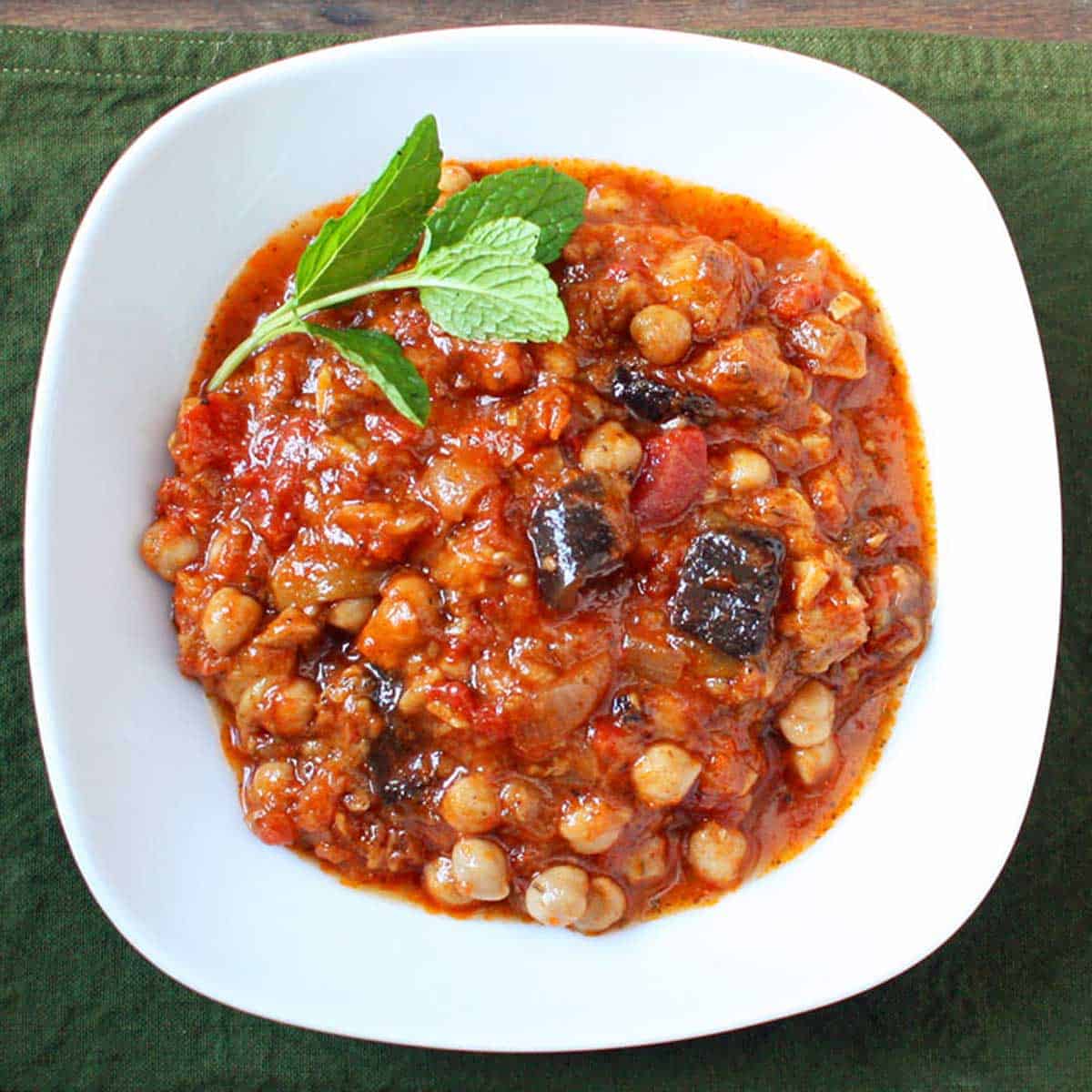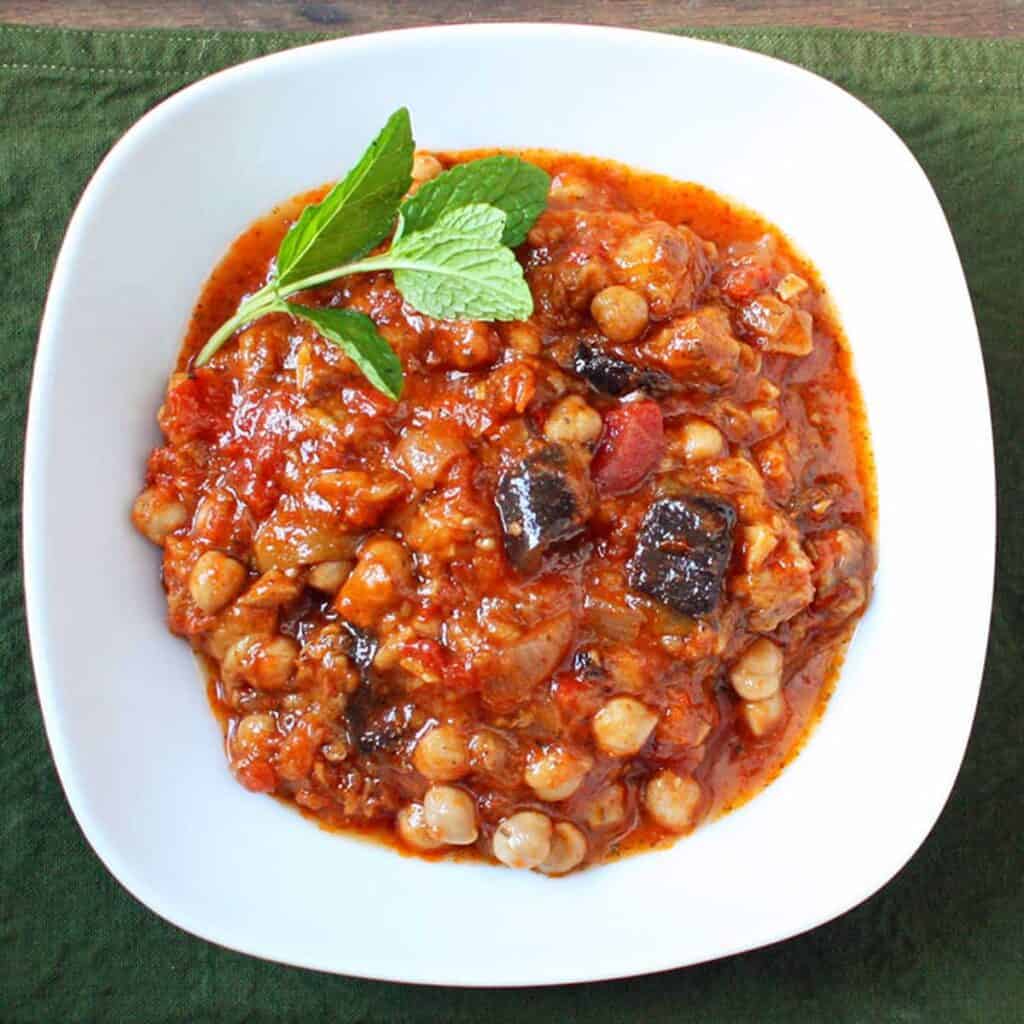 18). One of the easiest dinners around – 6 ingredient roasted Eggplant Pasta! Enjoy your favorite pasta noodles served with roasted eggplant & onions in a rich tomato sauce with fresh herbs. Simple cooking with delicious results!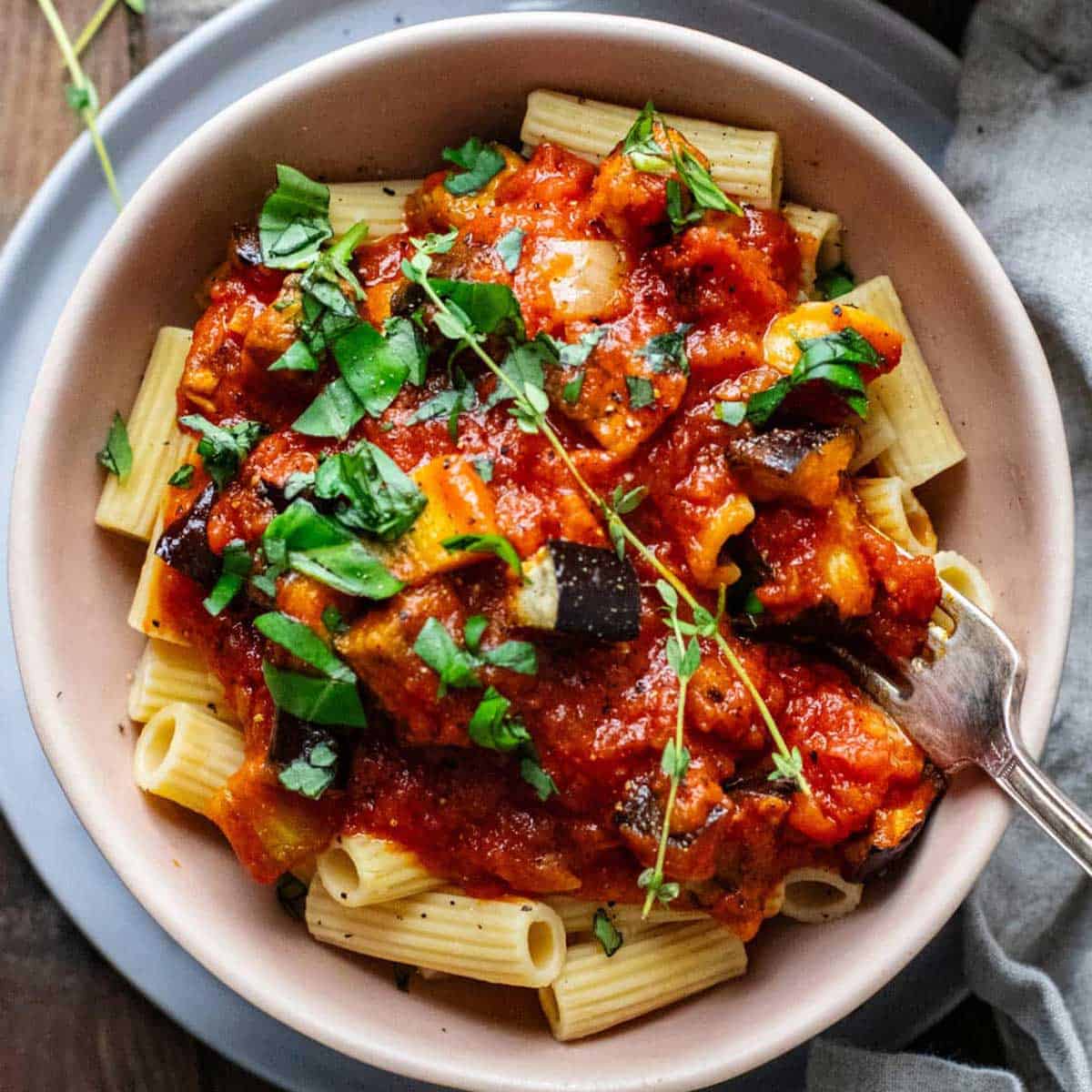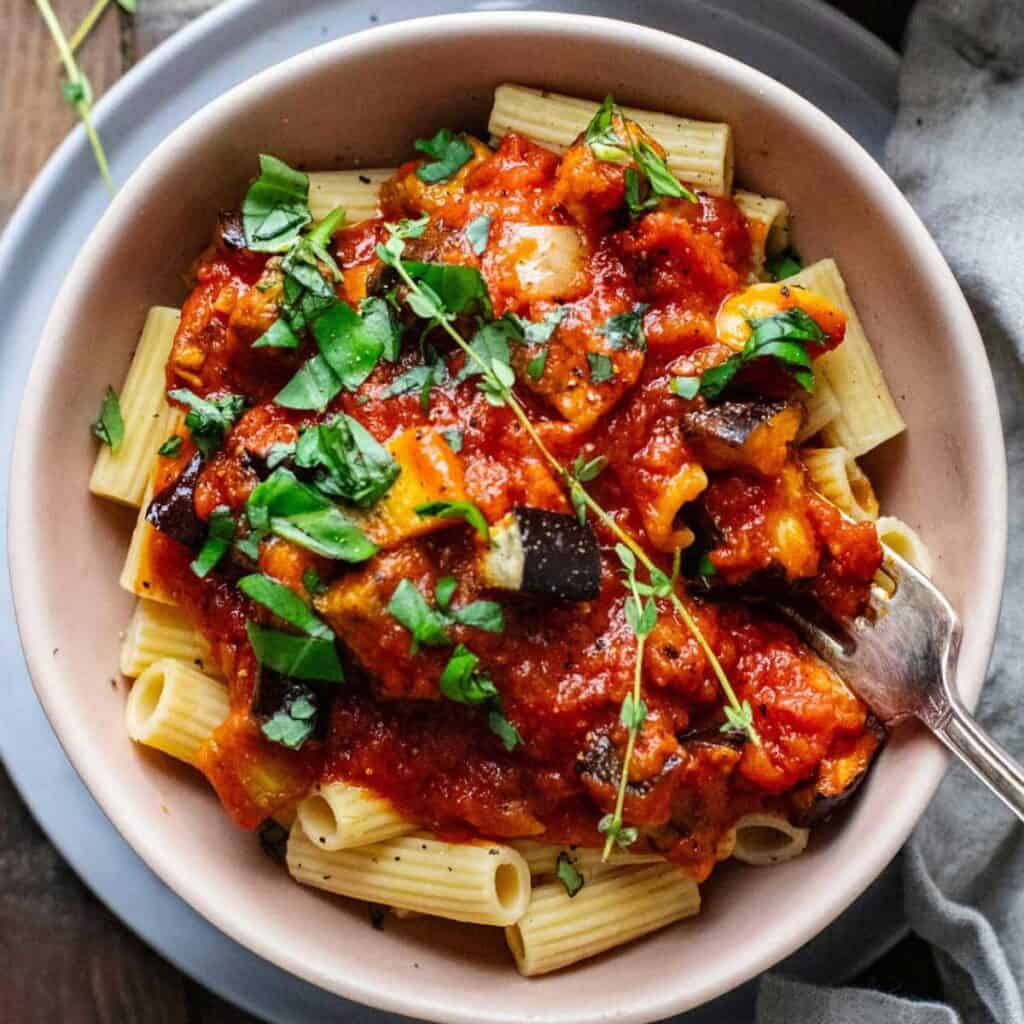 19). Baba Ganoush. Even the name is cool. Strictly speaking, it's eggplant dip or aubergine dip, but really it's so much more.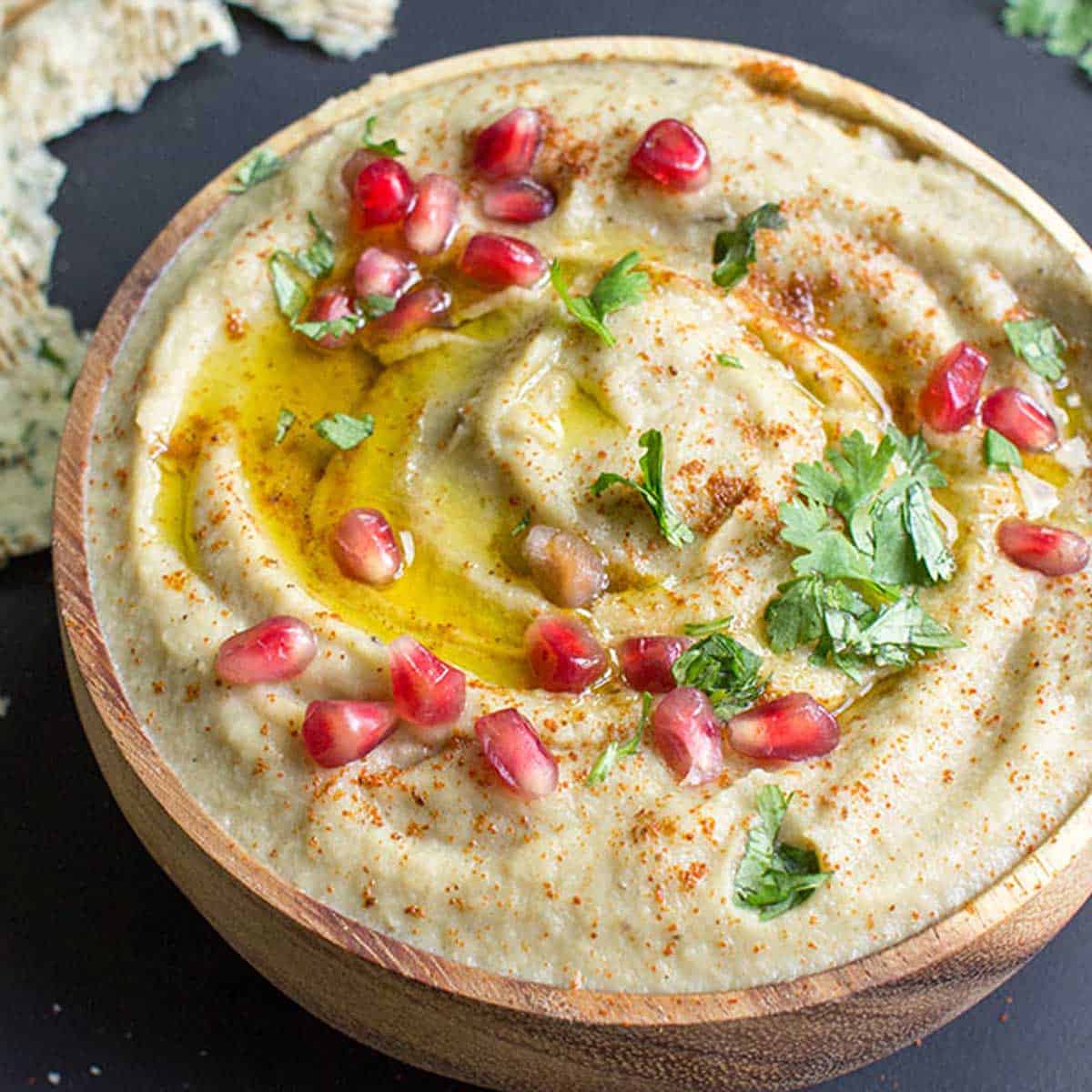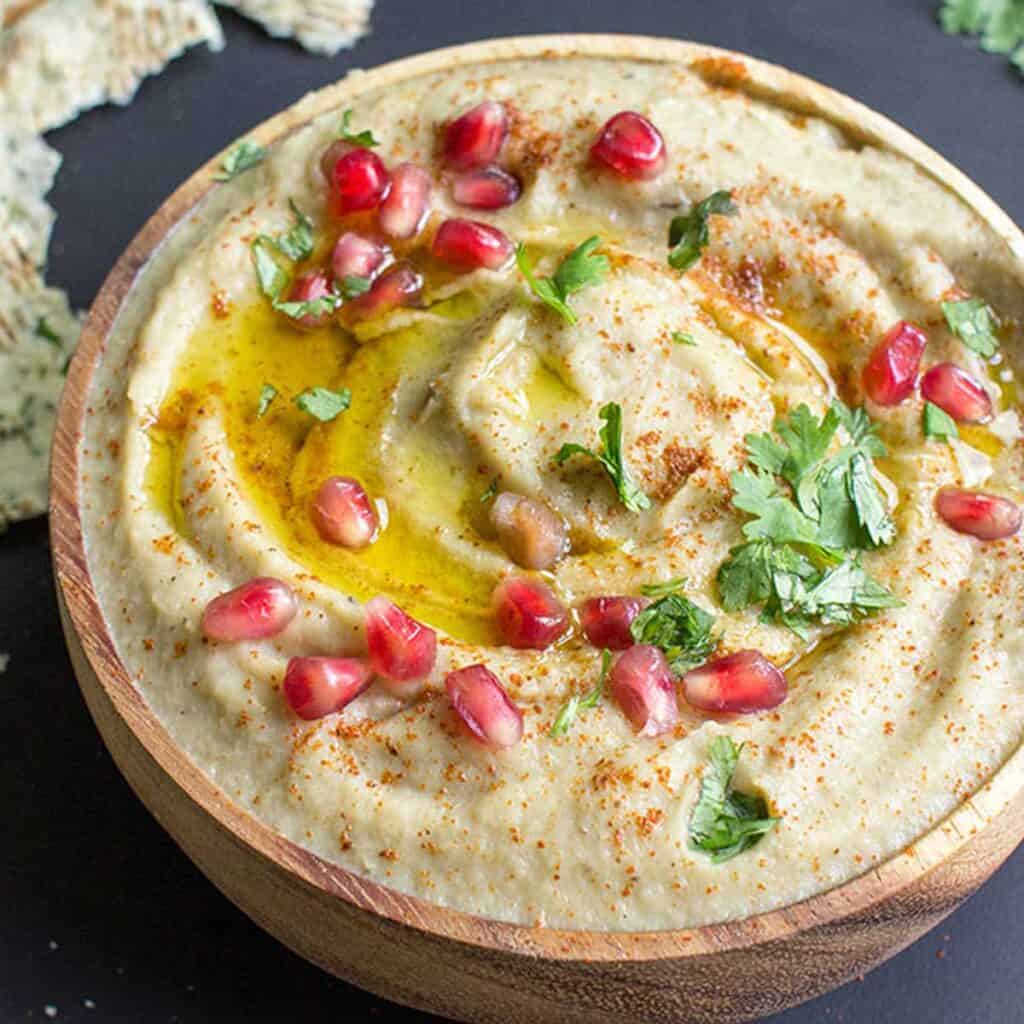 20). This Air Fryer Eggplant is so simple and easy to make, but it's also packed with flavor. It's a healthy side dish that tastes fried, but with none of the greasiness.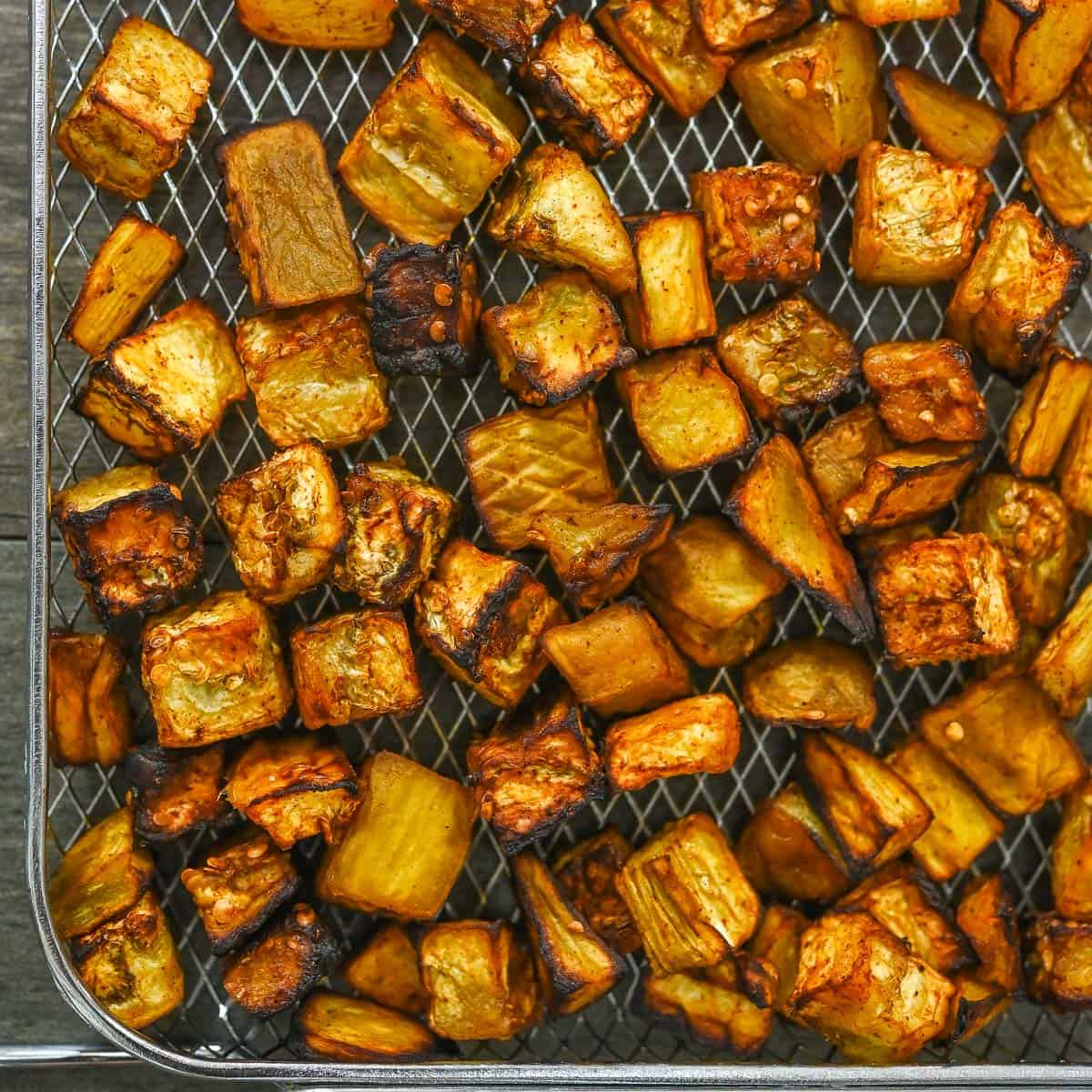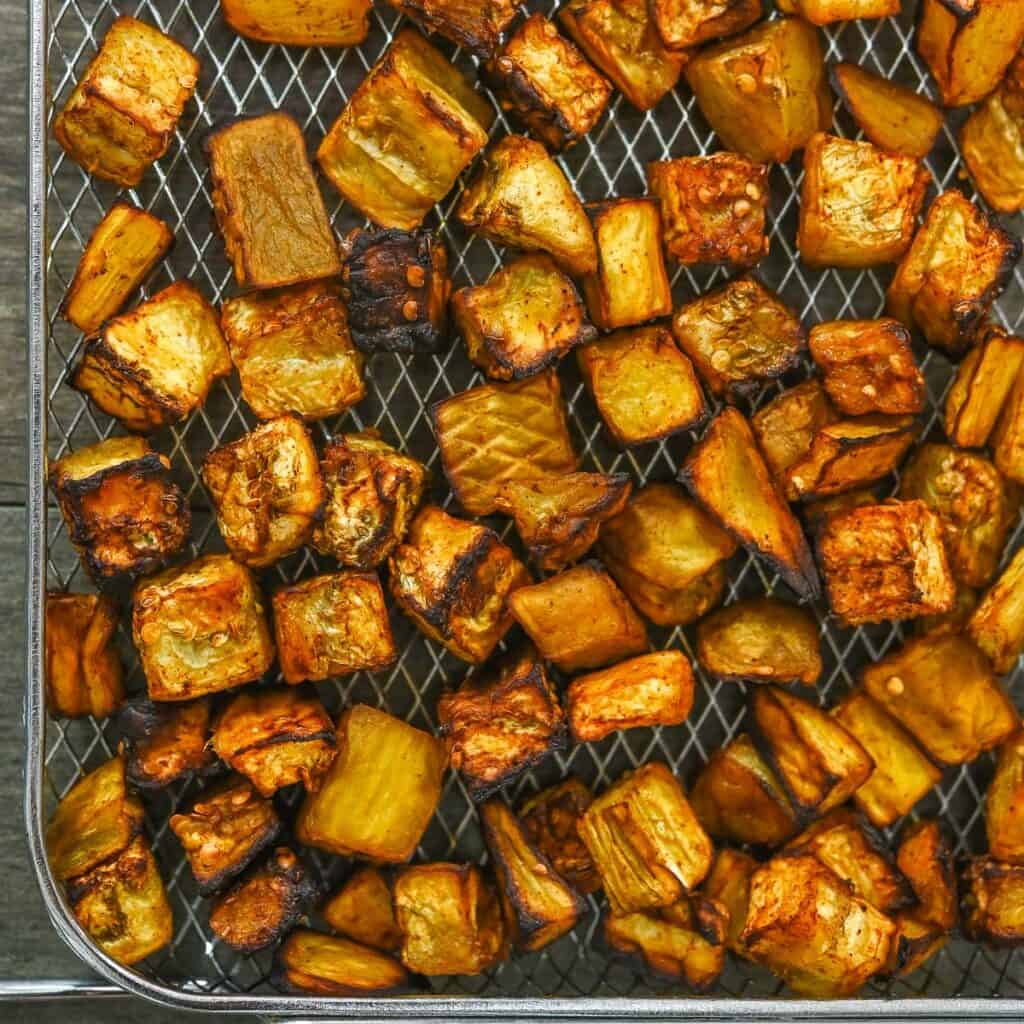 21). Sweet, sticky and salty Marinated Teriyaki Eggplant is a quick and easy dinner recipe. In just 30 minutes you can have yourself a better than take out meal!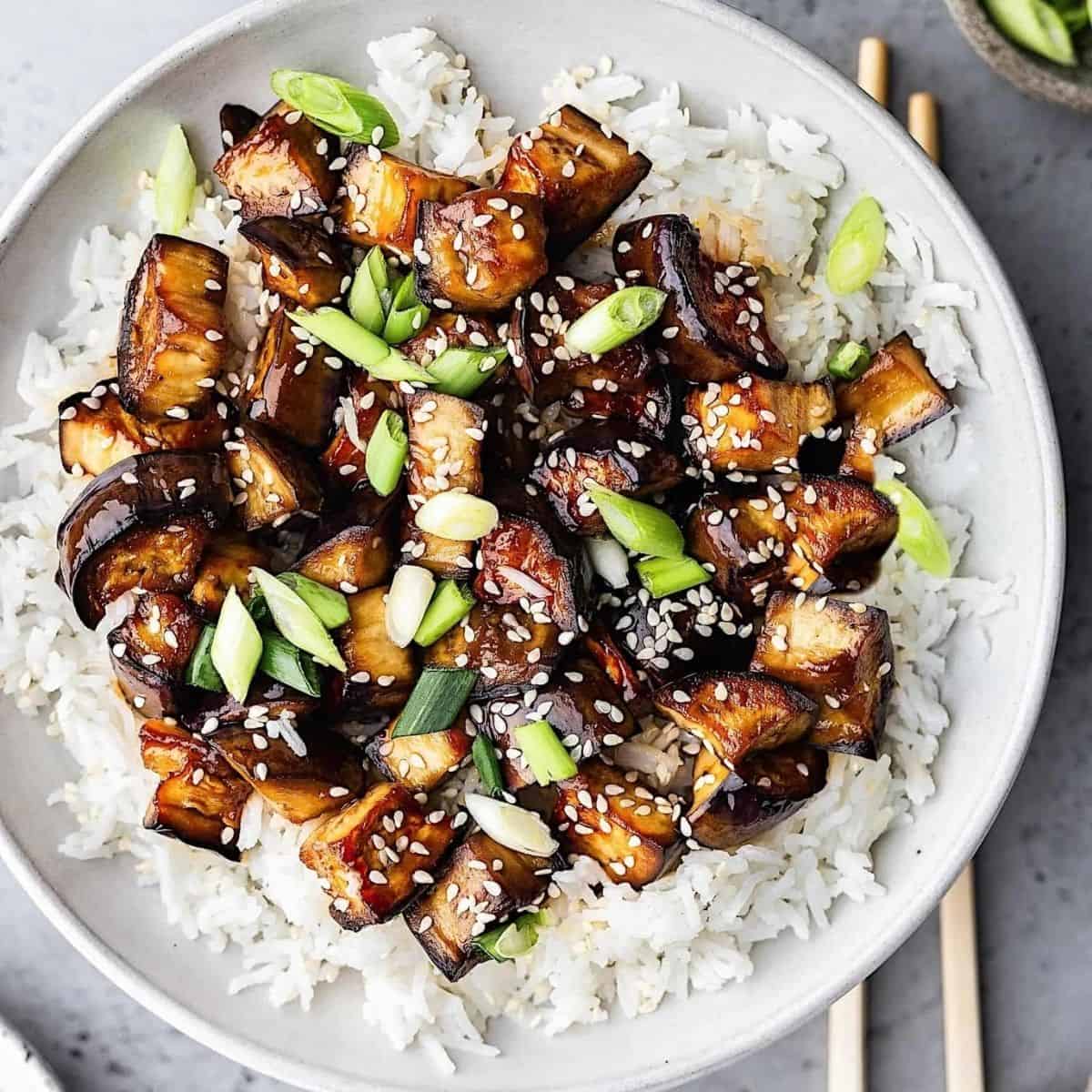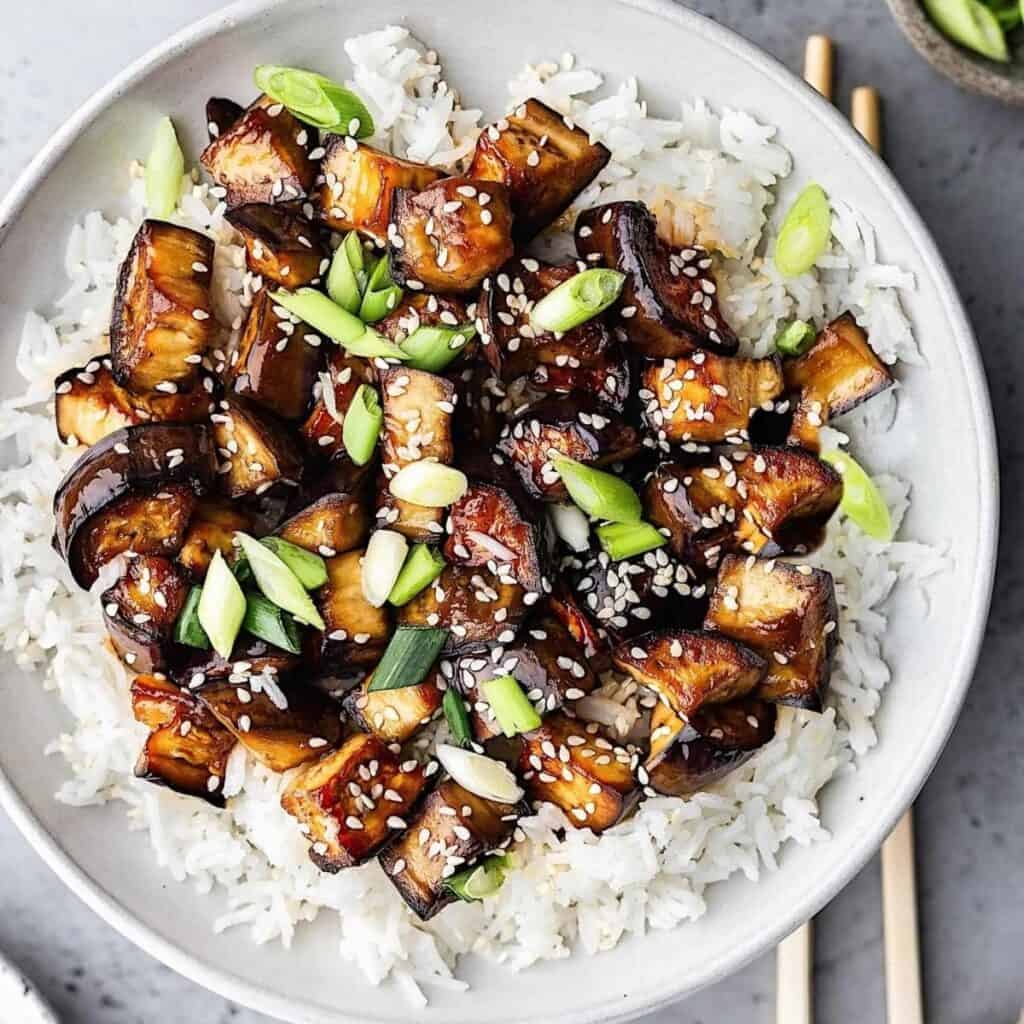 I hope these healthy and delicious vegan eggplant recipes inspire you to try something new this week!
Please, let me know which are your favorites in the comments below!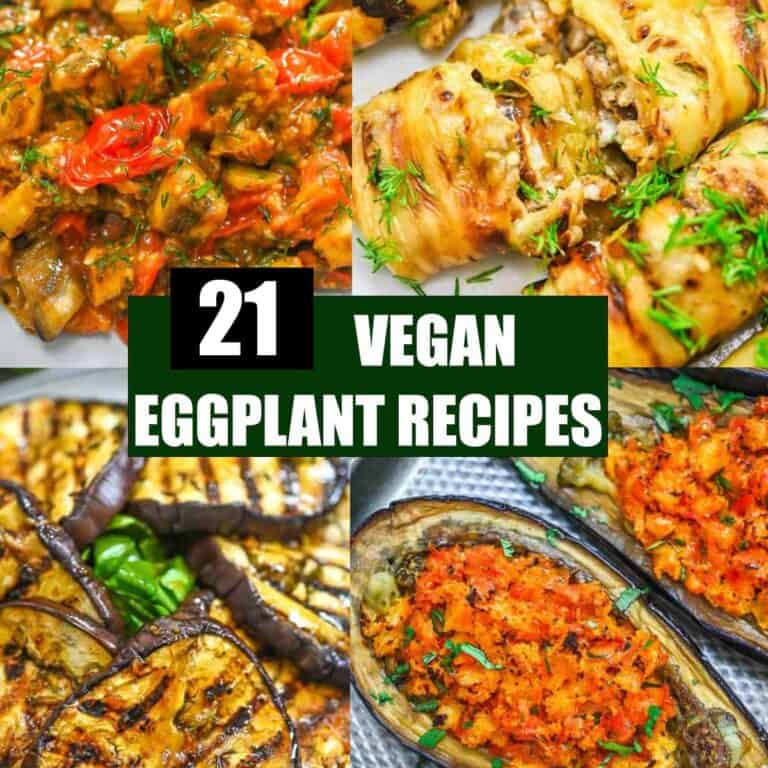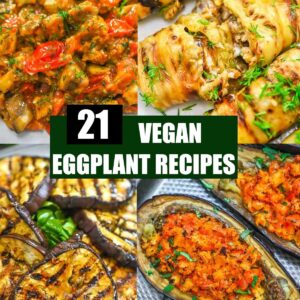 21 Best Vegan Eggplant Recipes
When cooked right, eggplant can be very tasty and flavorful! These Vegan Eggplant Recipes are tried, trusted, and simply scrumptious.
Print
Pin
Rate
Ingredients
eggplants

vegetables

herbs

spices
Instructions
Pick out a few recipes to try this week.

Take inventory of what you have.
Pssst
You can find detailed step-by-step photos right above this recipe card.