36 Mouthwatering Vegan Pasta Recipes that are full of flavor and easy to make. Many are one-pot, all are delicious and satisfying. Pick out a couple to try this week!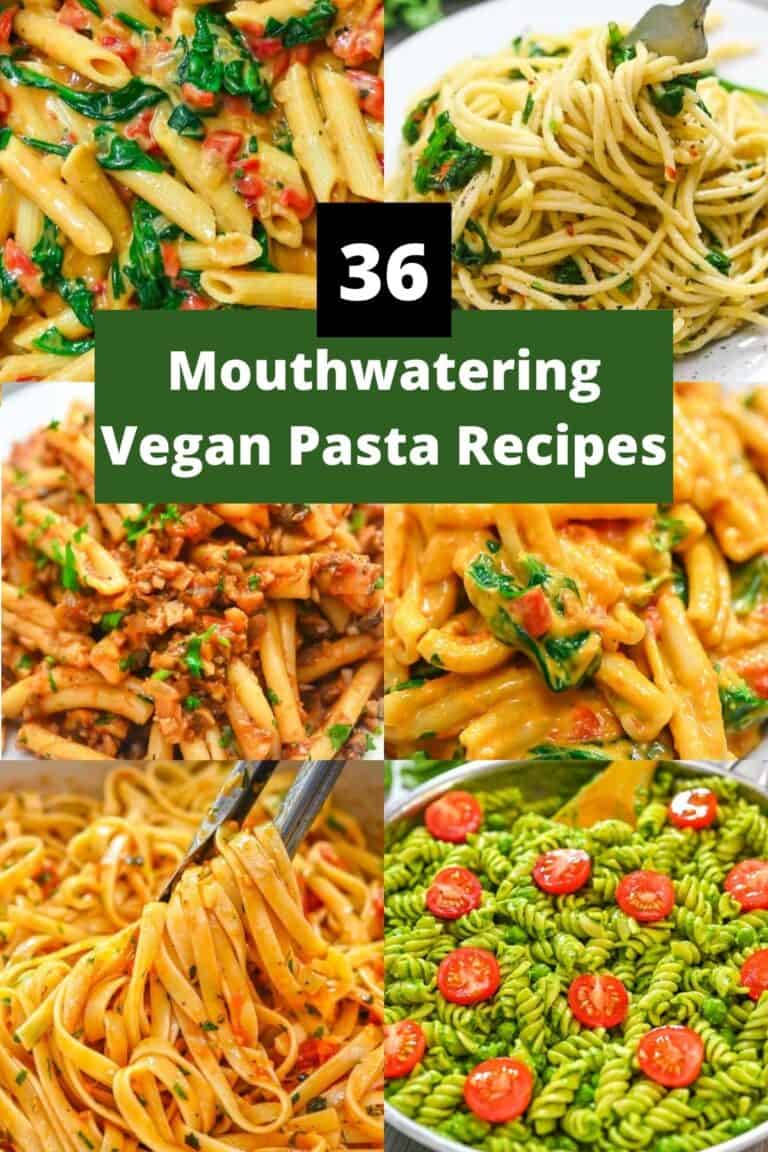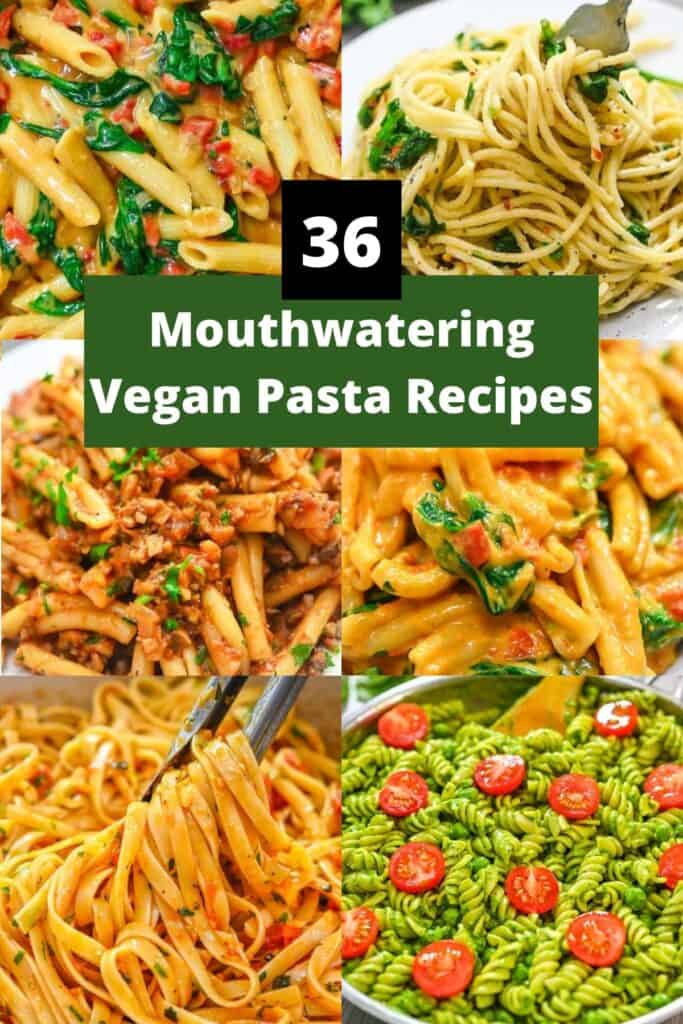 Whether you are simply trying to eat less meat, add more plant-based meals to your diet, try to new pasta recipe, or transitioning to fully vegan lifestyle - these vegan pasta recipes are just what you are looking for! Filling, easy to make, and full of flavors, I am sure you are going to find some new favorite recipes here. I am here to convince you, that vegan food never has to be boring or bland!
Vegan Pasta Recipes to Try
1.) This Creamy Lemon Spaghetti is full of delicious garlicky lemon flavor. With just a touch of heat, this pasta dish is perfectly seasoned and absolutely scrumptious.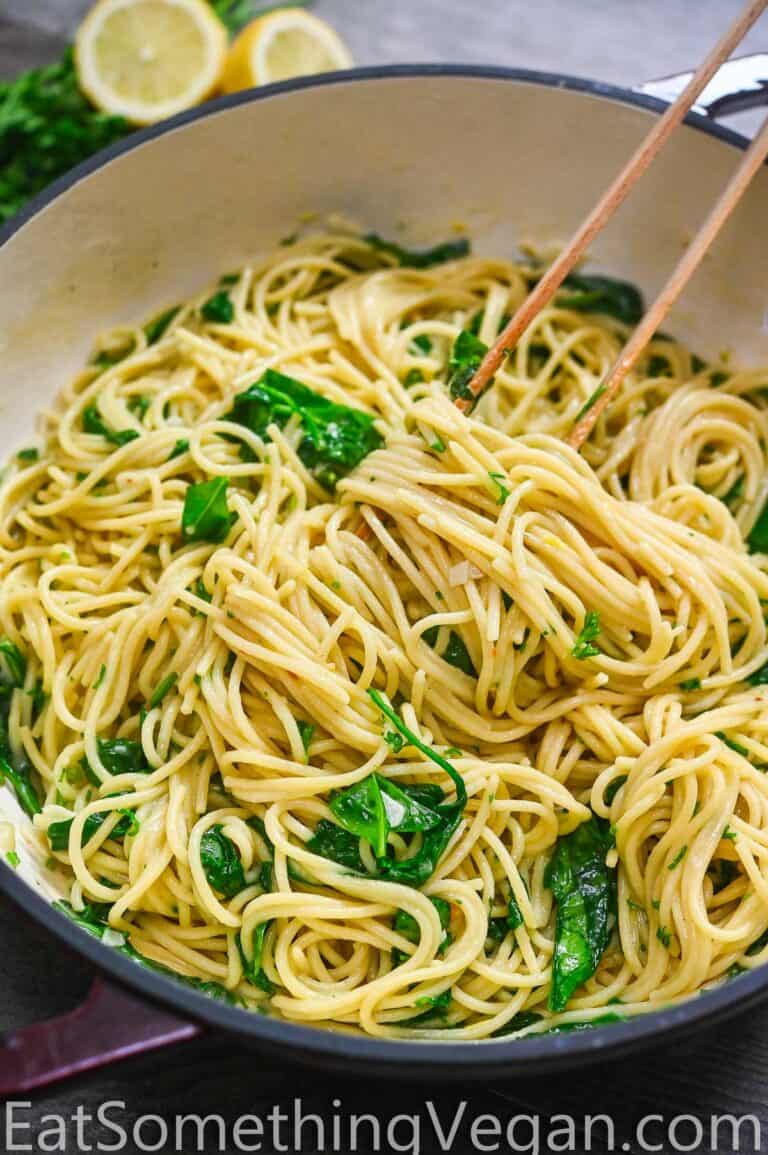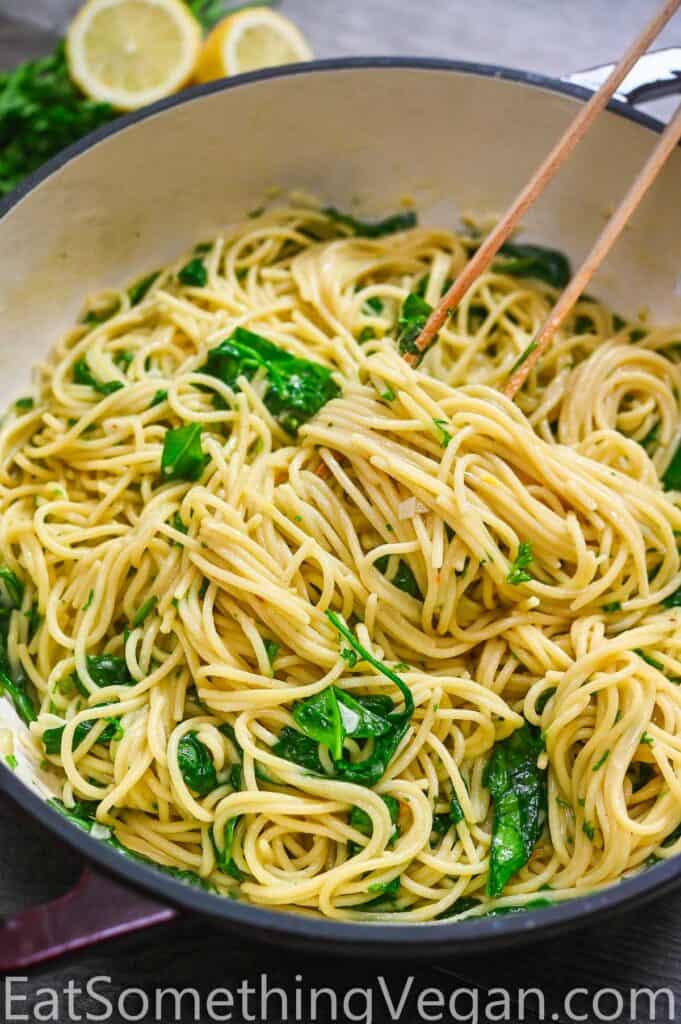 2.) This Pasta with Roasted Pepper Sauce is creamy, full of flavor, and so satisfying. The roasted red peppers in this delicious sauce take a regular pasta night and really level it up!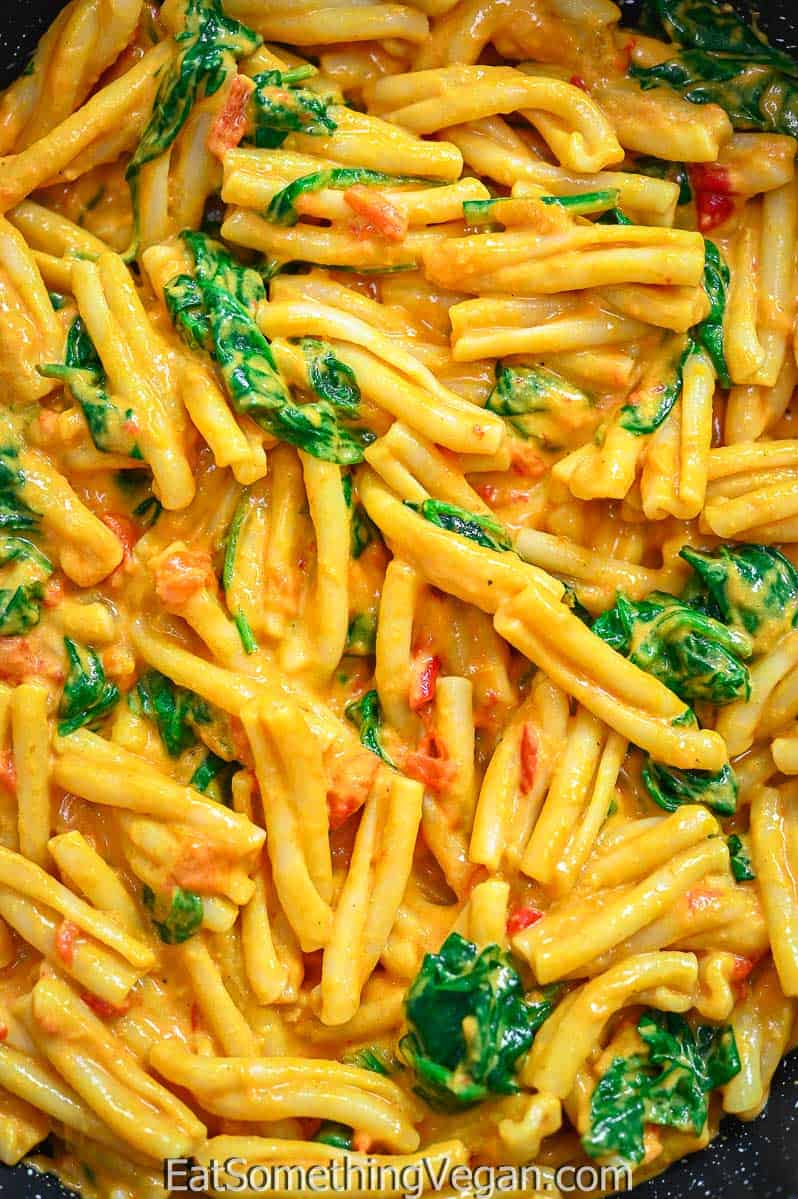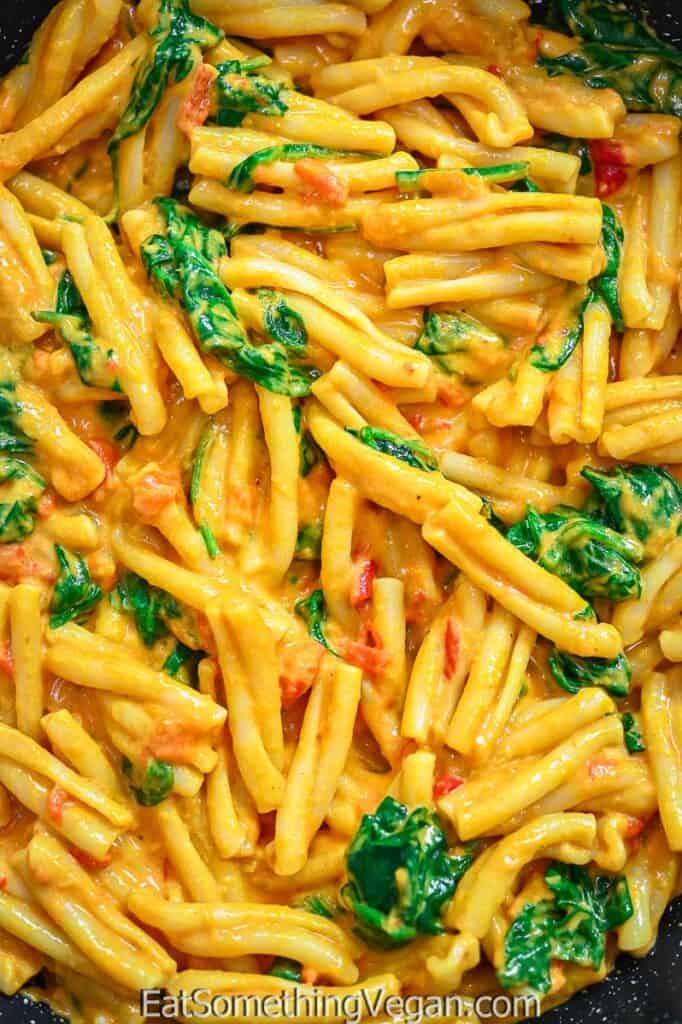 3.) This Mushroom Bolognese Pasta is so flavorful and has a great texture. The mushrooms add so much to this red sauce, and you'll love how easy it is to prepare and make ahead.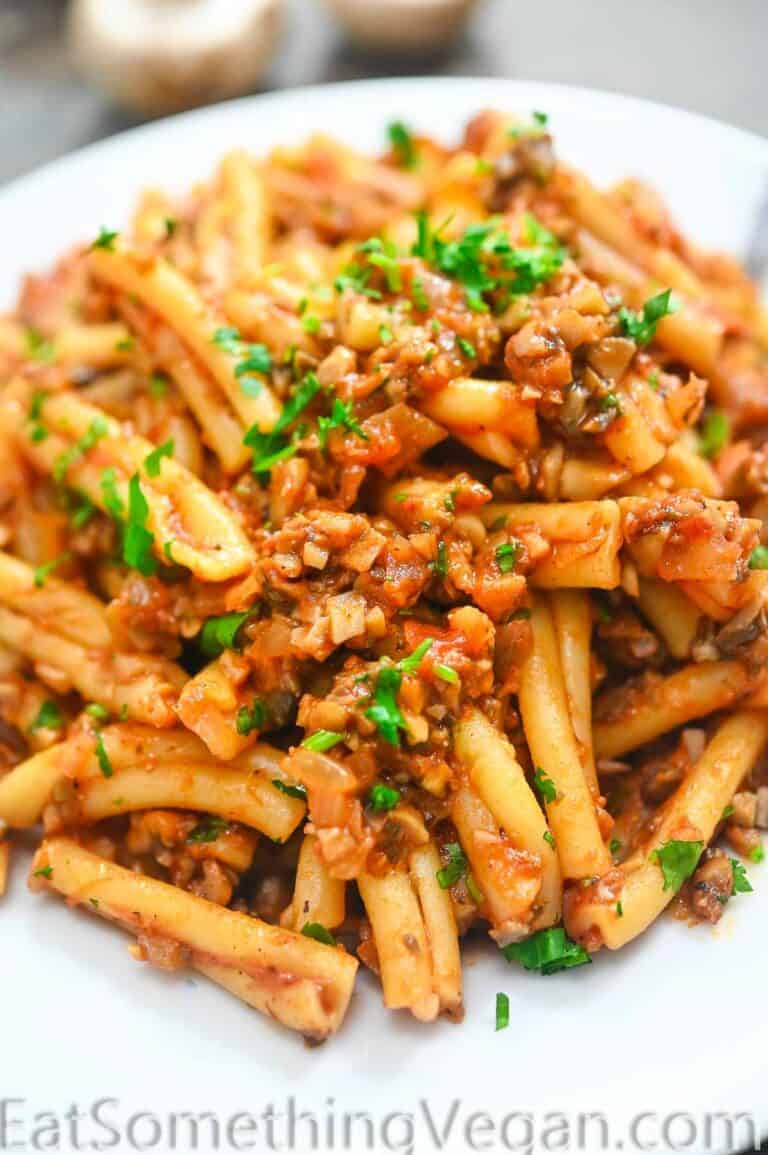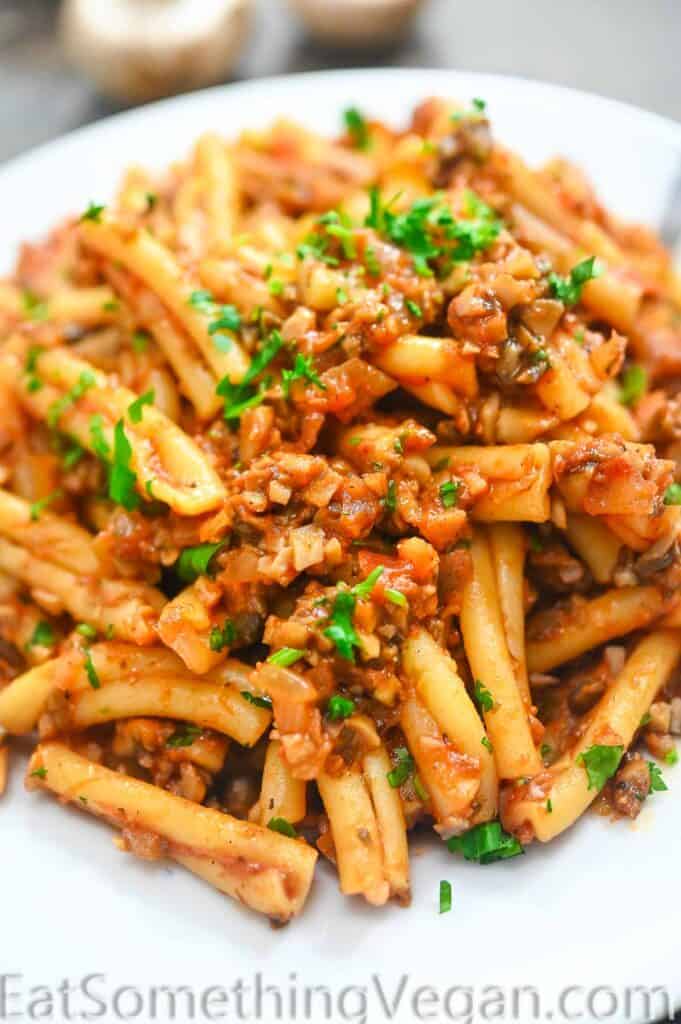 4.) This Carrot Pasta Sauce is smooth and creamy, and it goes perfectly with any pasta. It has a sweet and savory flavor that you'll find completely irresistible.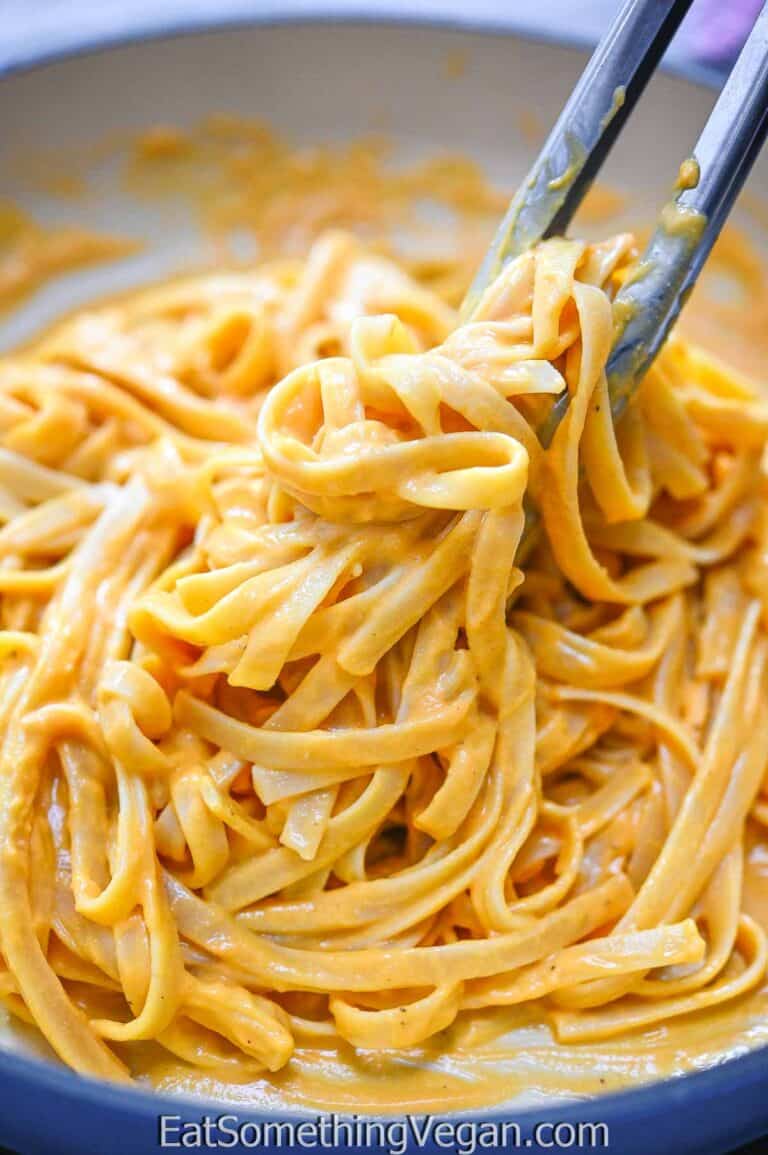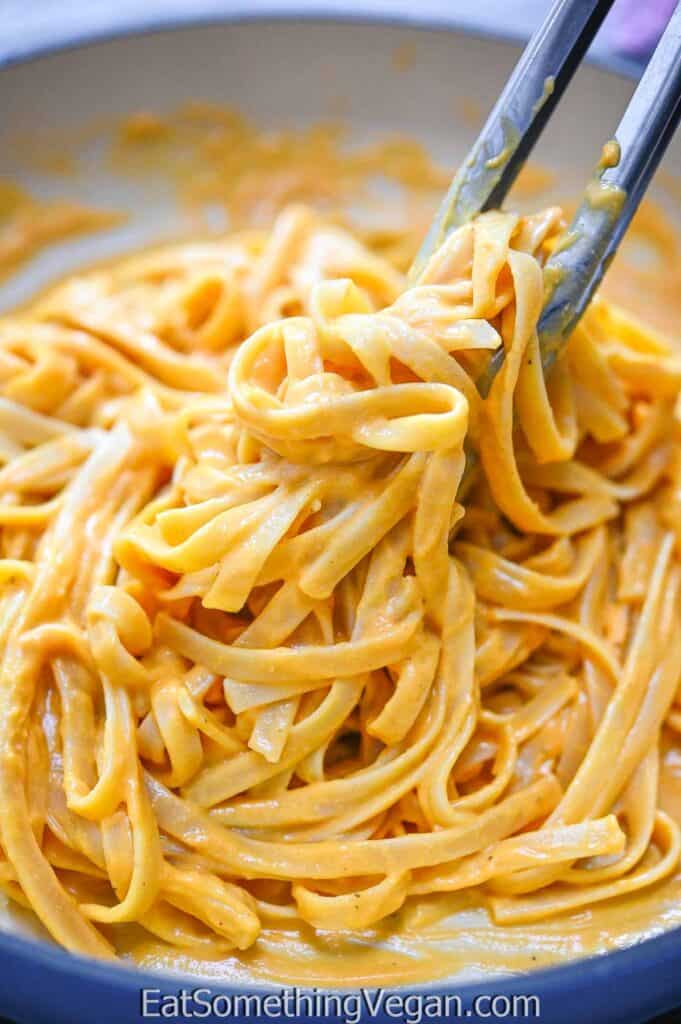 5.) If you are looking for a quick, tasty, and filling meal, this One-Pot Pasta with Spinach is just what you need! Minimum cleanup and prep work – maximum flavor!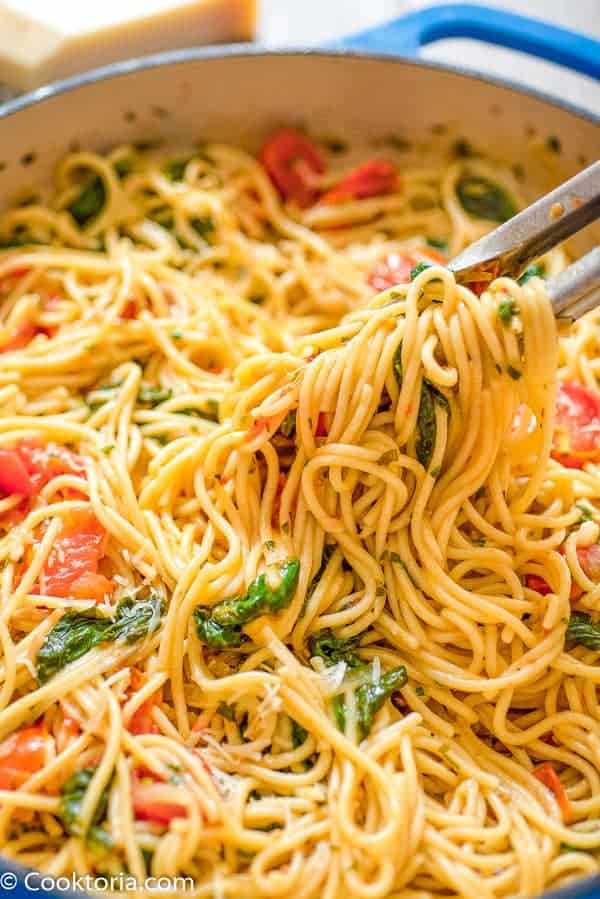 6.) This Sun-Dried Tomato Pasta is creamy, smooth, and delicious. Made with these sweet-tart tomatoes, garlic, and cashews, this pasta dish is full of flavor and surprisingly easy to make.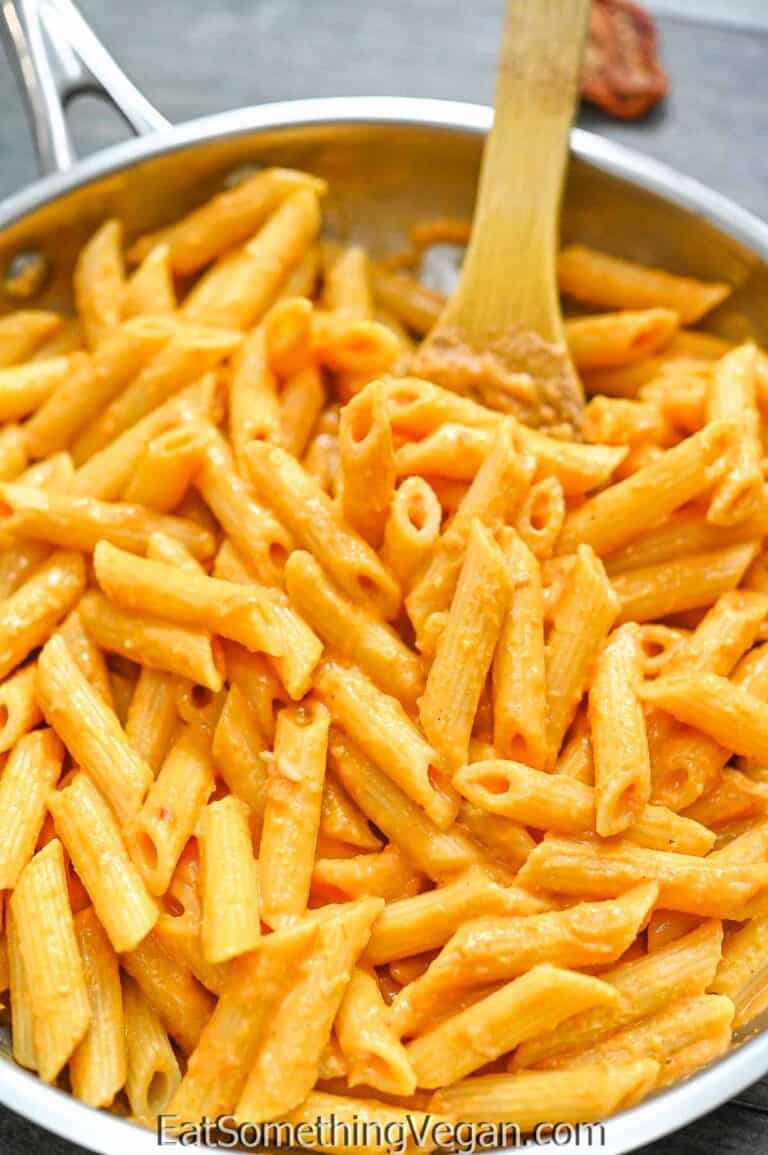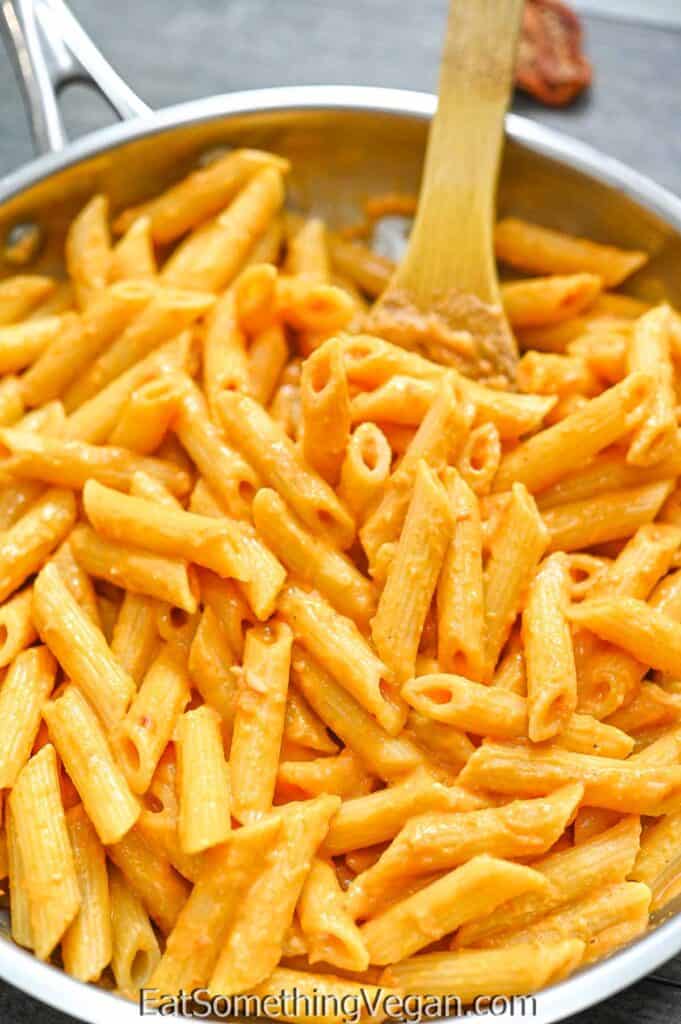 7.) This healthy Pasta with Spinach Sauce is a super easy weeknight meal that will get your kids eating spinach! It is easy to make and tasty, so add this one to your recipe list!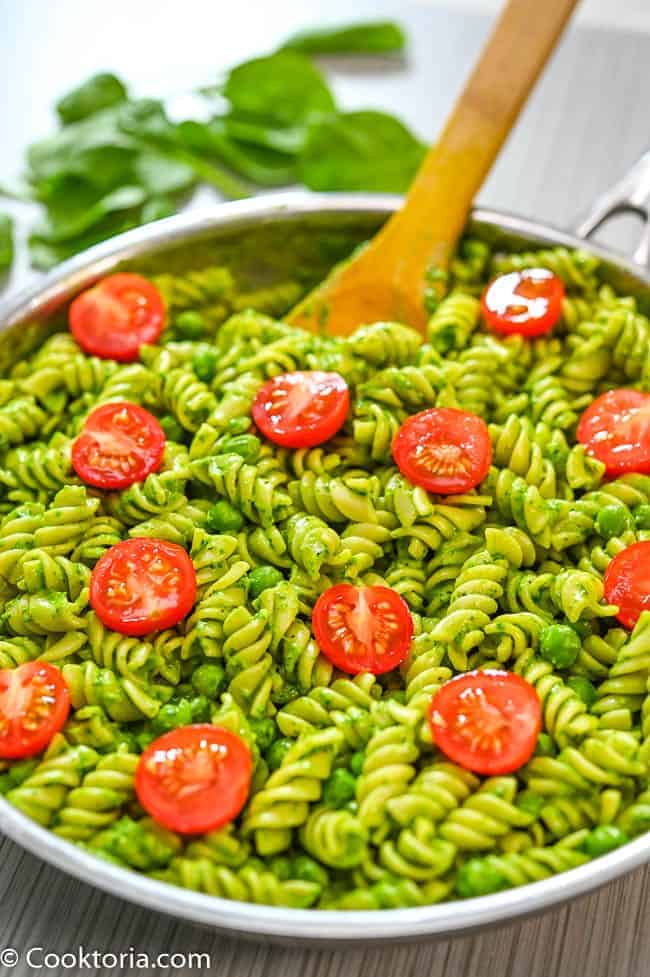 8.) This Fettuccine in Tomato Sauce is full of juicy tomatoes, pungent garlic, and fresh herbs. If you like your pasta full of flavor, then you're going to love this delicious dish.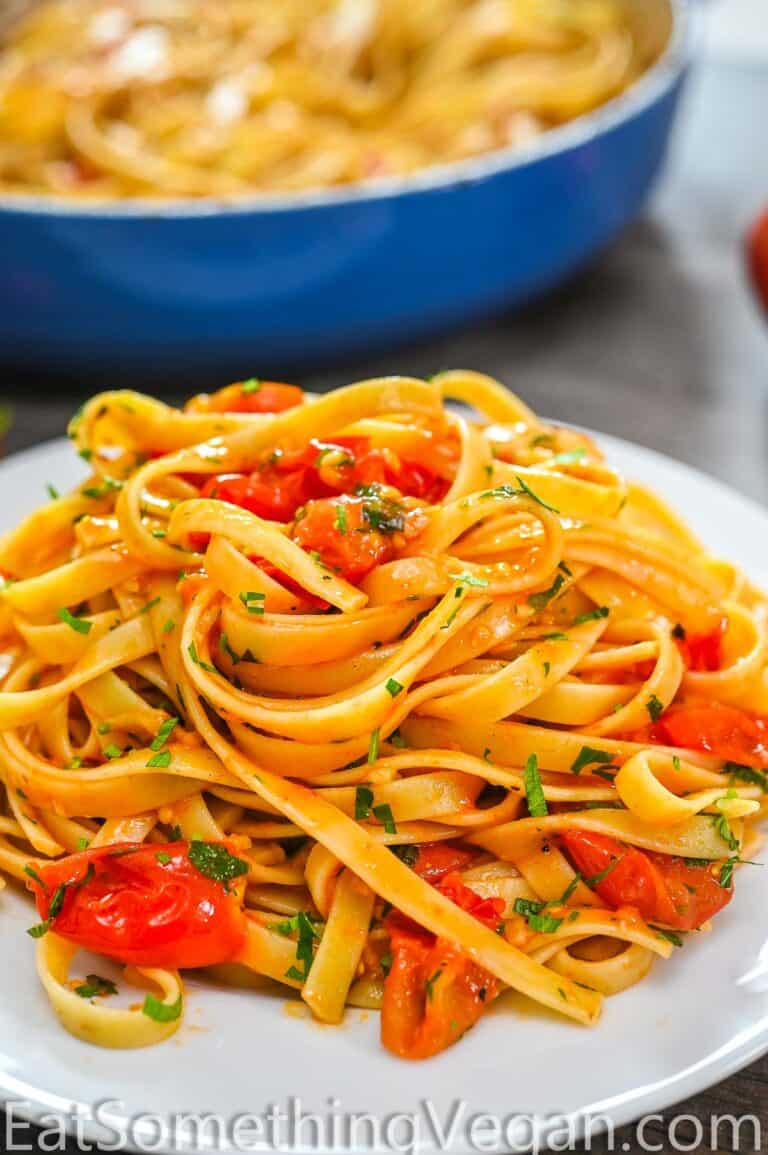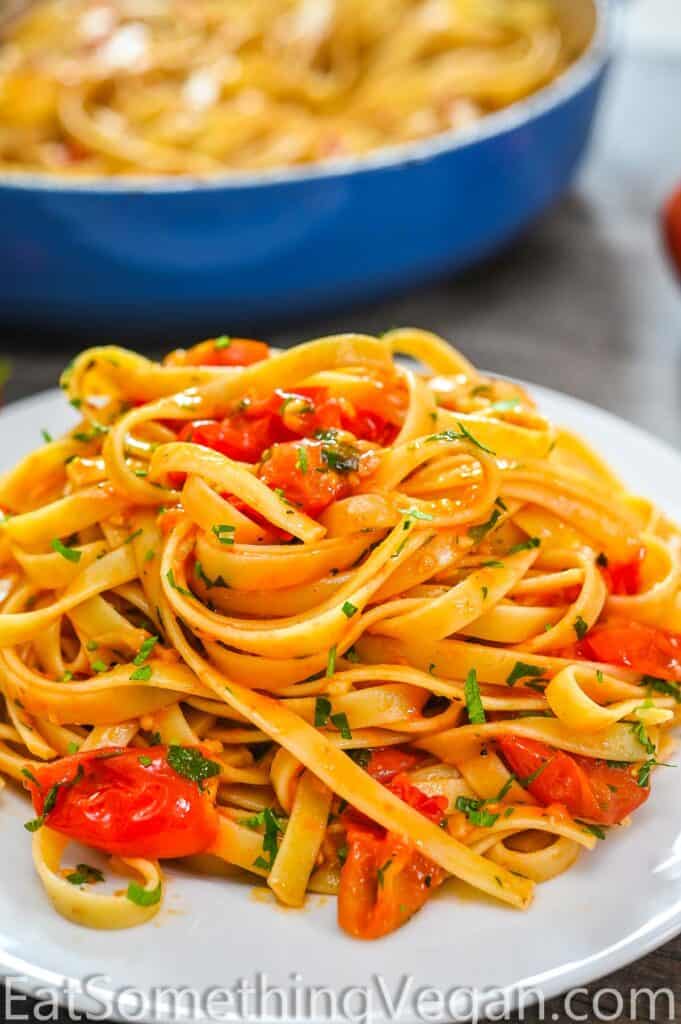 9.) This Creamy Roasted Pepper Pasta is a healthy and filling dish that is packed with flavor. Cooked in just one pot, it is simple and delicious.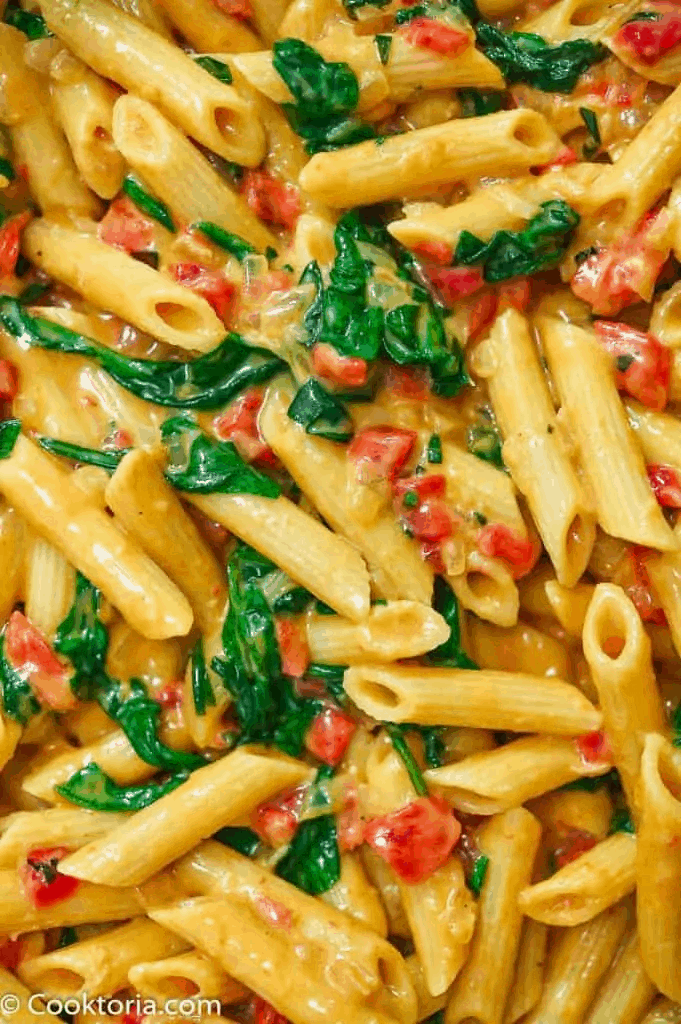 10.) This Angel Hair Pasta is made with cherry tomatoes, garlic, and olive oil. You won't believe how simple and TASTY this recipe is!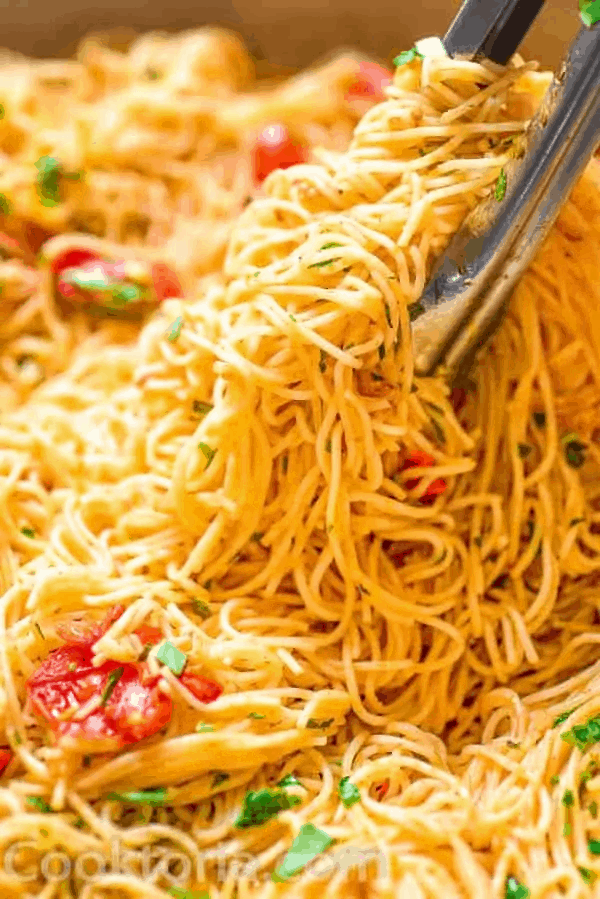 11.) This Spaghetti Aglio e Olio with Spinach is a traditional dish that is easy to make and packed with delicious flavors. The garlic olive oil sauce is light, healthy, and so tasty.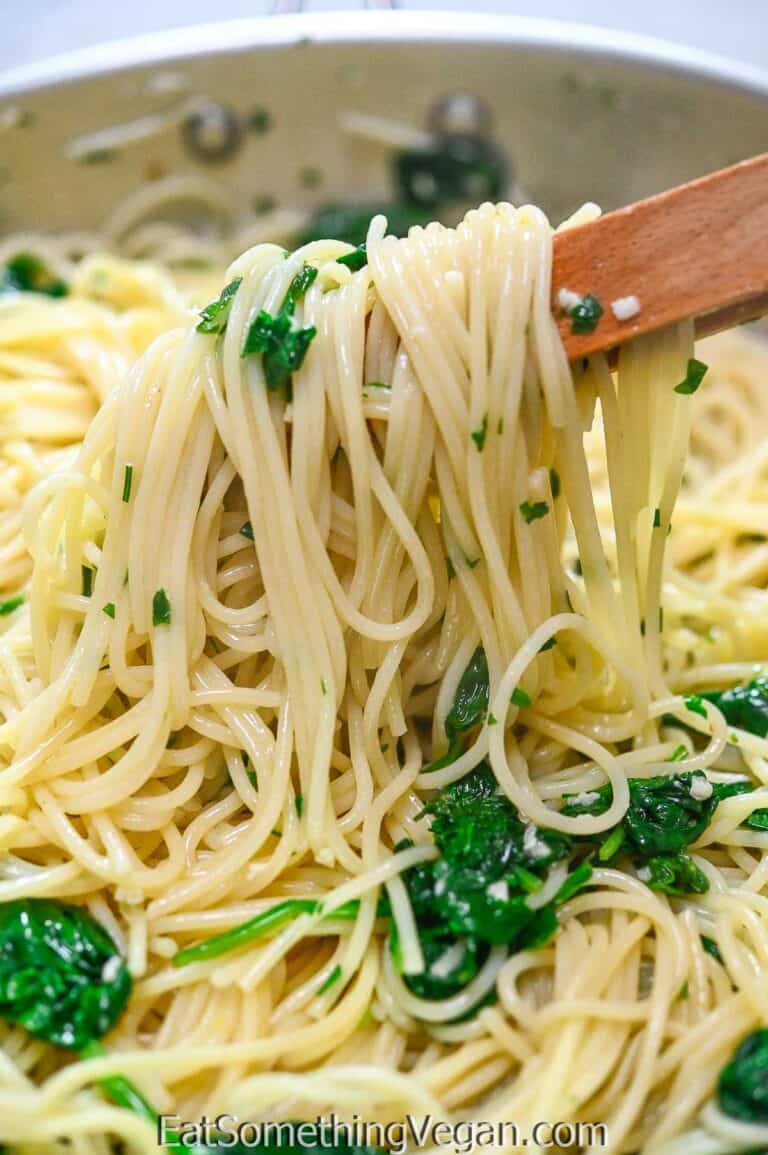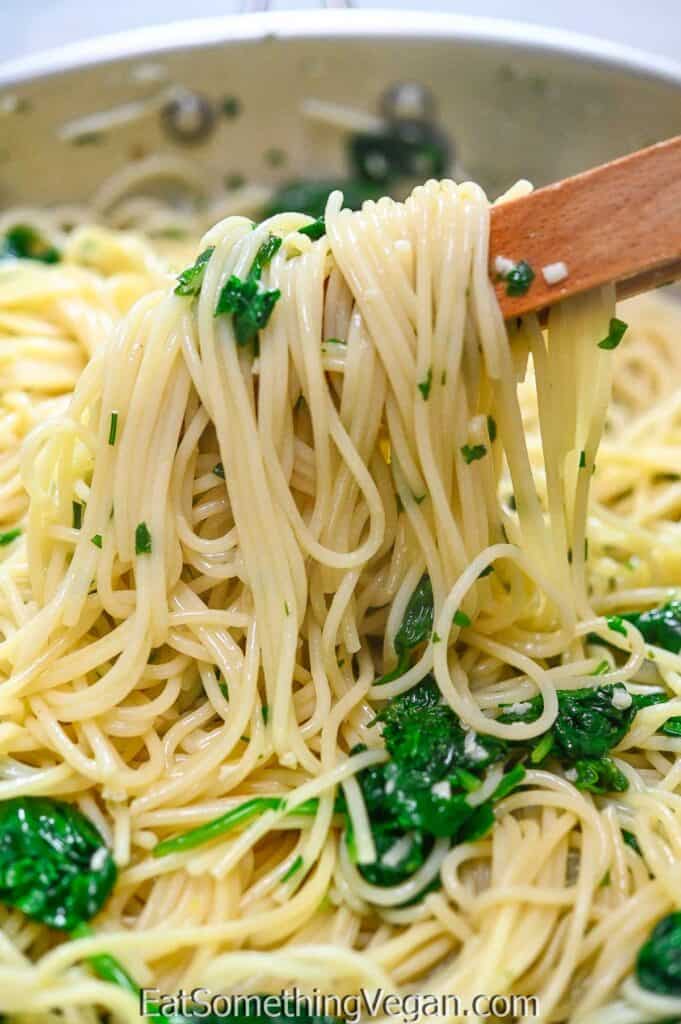 12.) The flavor of this Creamy Zucchini Pasta is delicious and simple to make. Using coconut milk as a base, the sweetness paired with tomatoes and zucchini creates a wonderful flavor combination.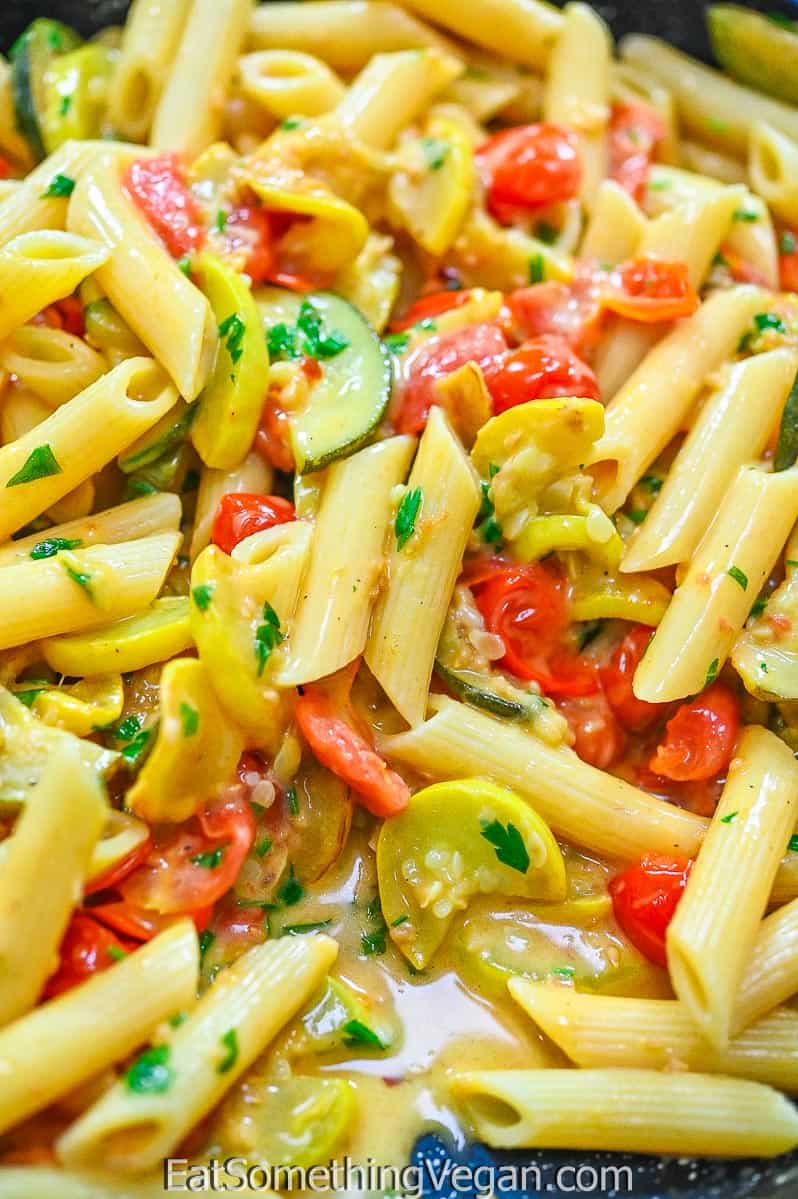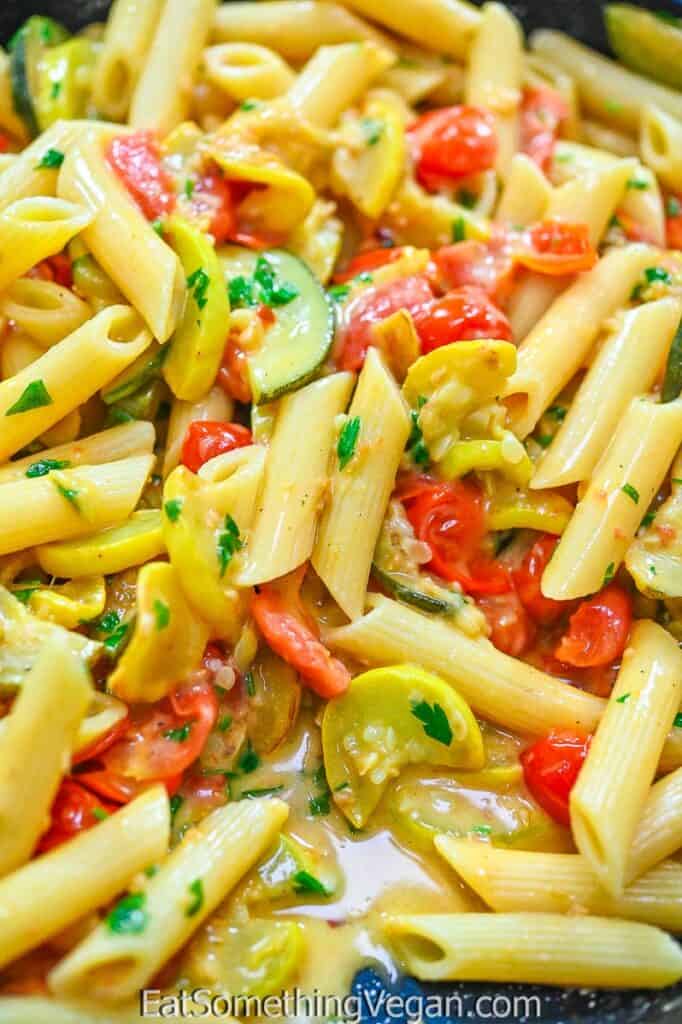 13). In about 25 minutes of time, this Tomato Mushroom Spinach Pasta will be ready and waiting. Pair this easy pasta recipe up with a side salad for a complete meal.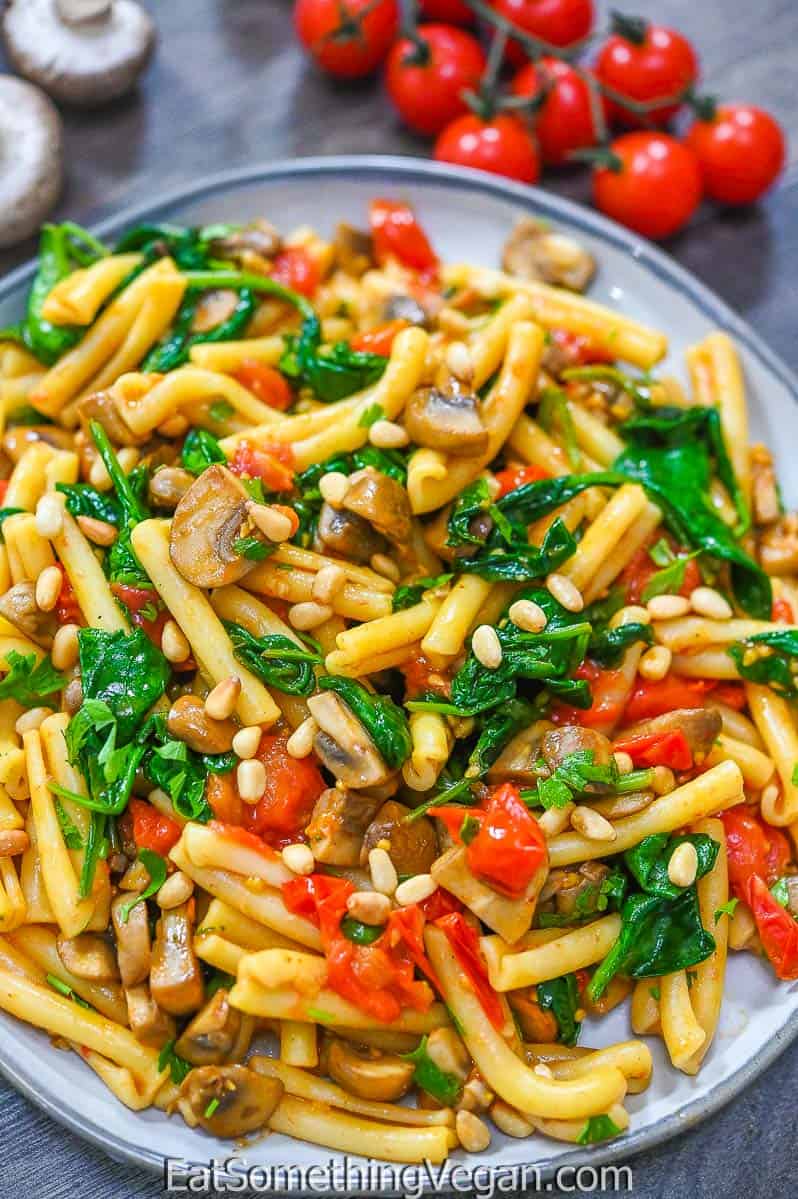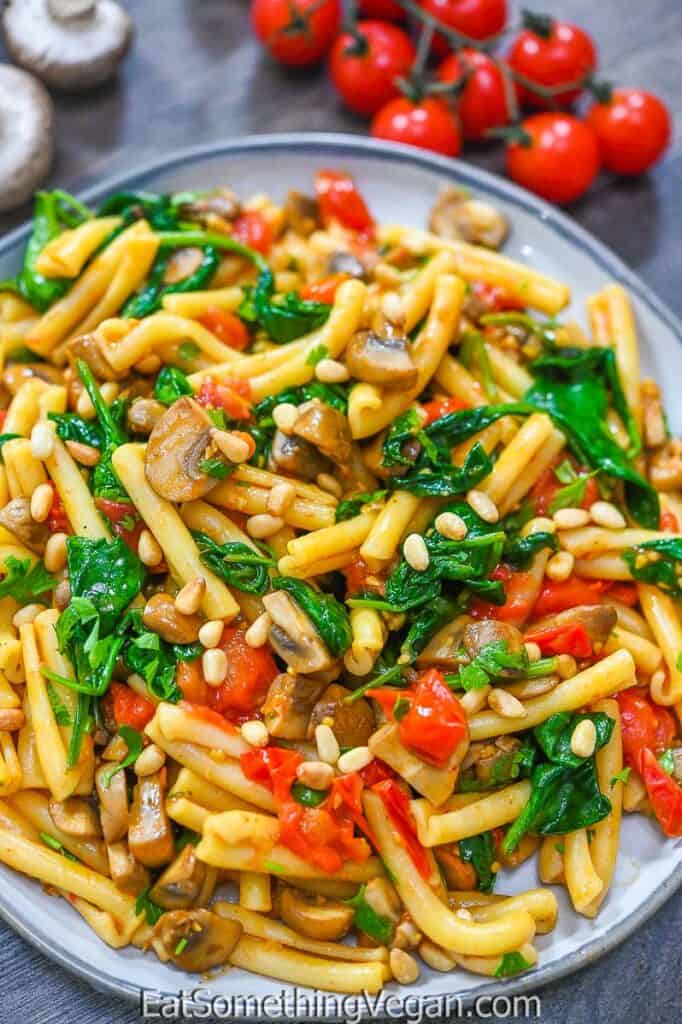 14.) This Creamy Vegan Spinach Orzo is smooth, satisfying, and delicious. With its tender orzo pasta and flavorful spinach leaves, you can serve it as a side dish or enjoy it all on its own.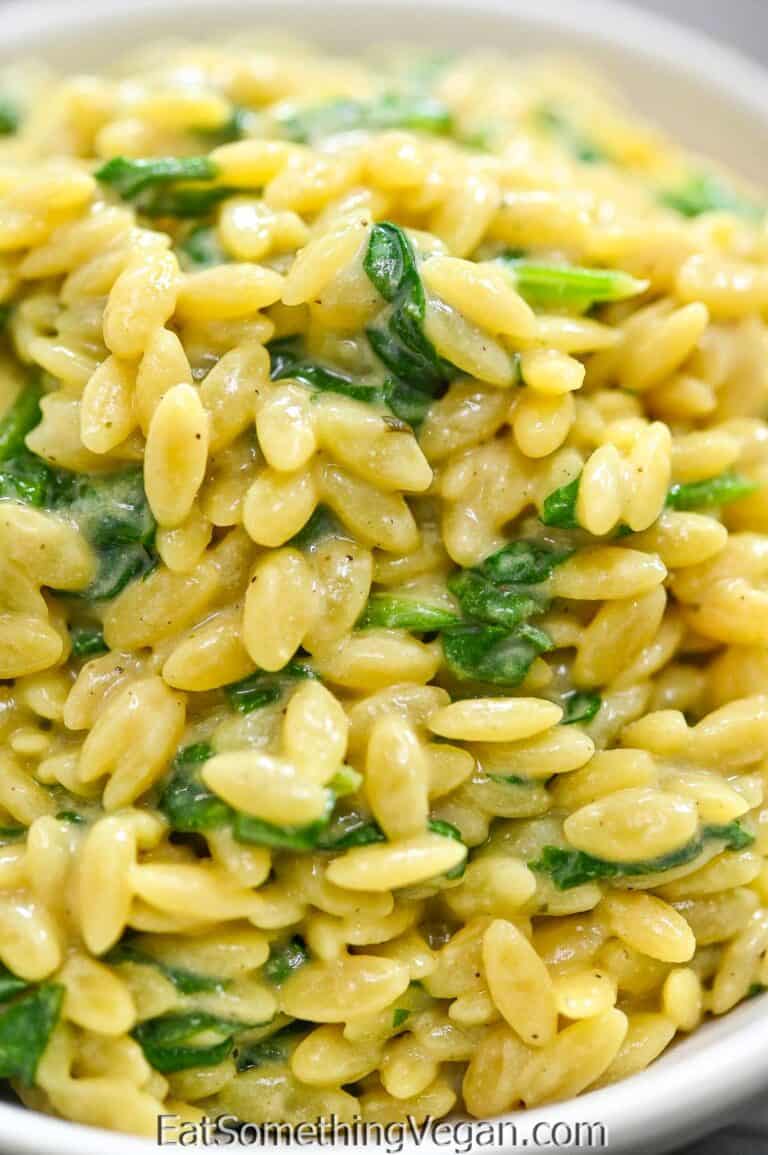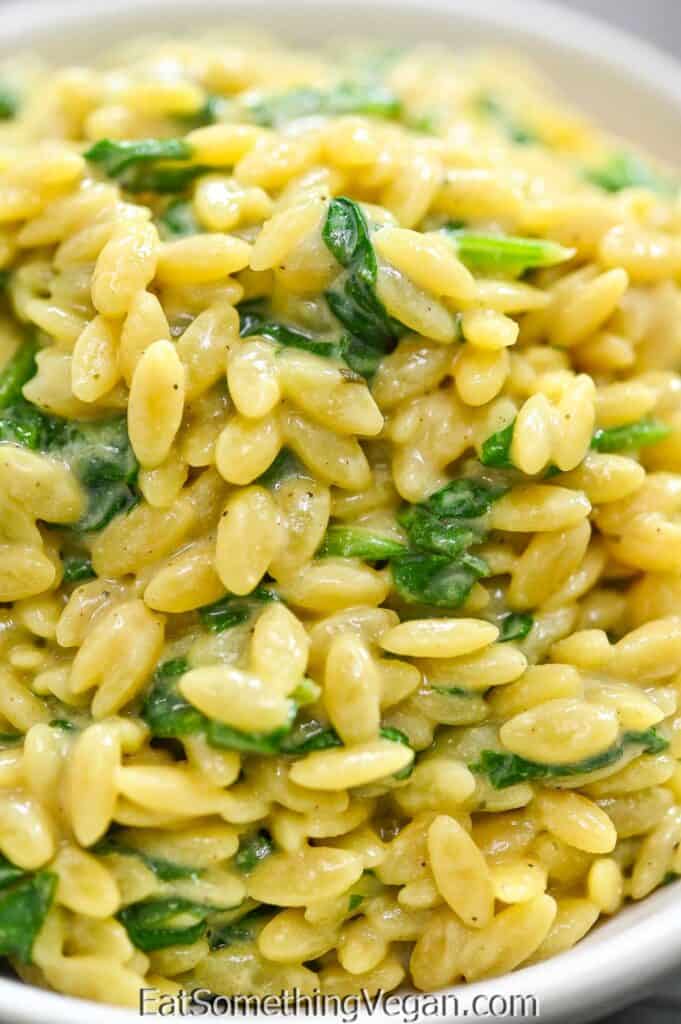 15.) This Creamy Vegan Pasta Salad makes a delicious side dish or main course. Al dente pasta, diced veggies, and a creamy homemade dressing make this pasta salad filling and flavorful.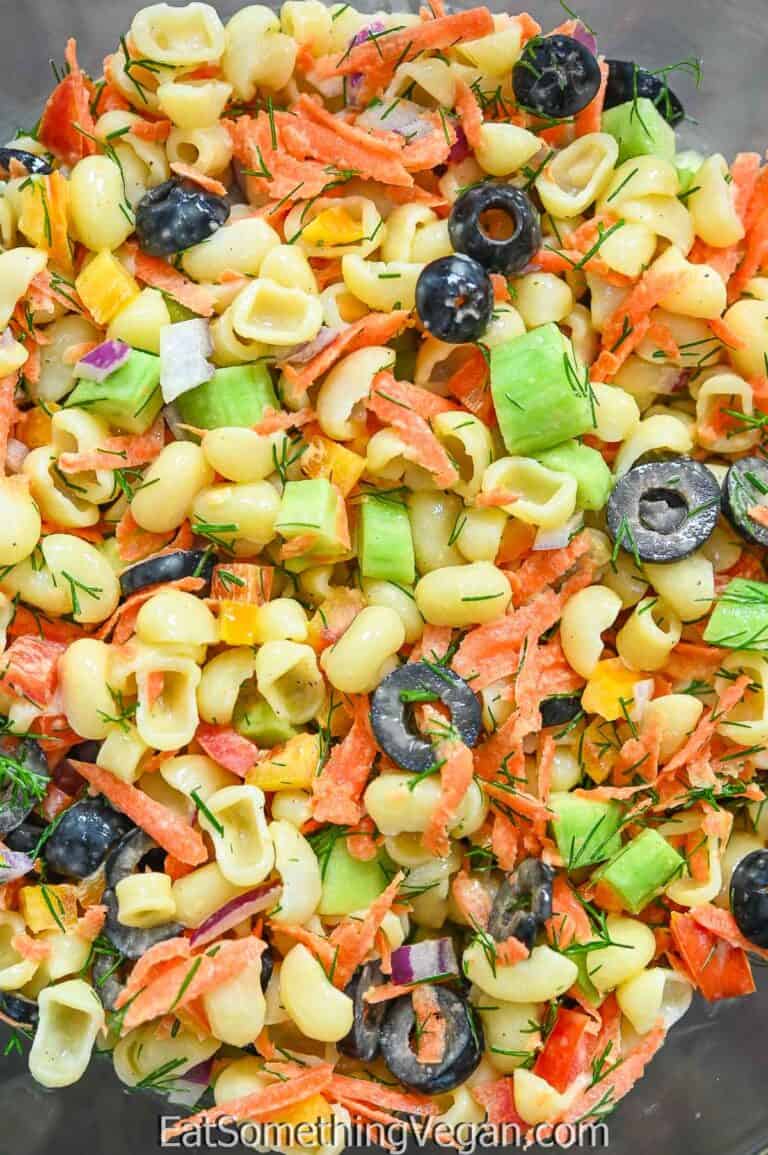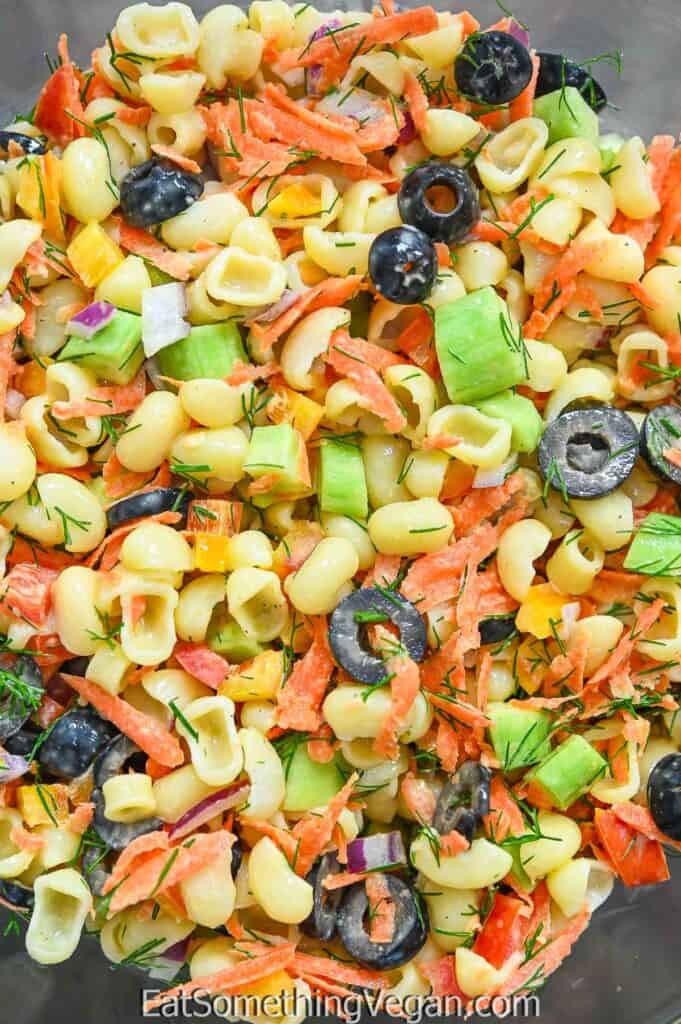 16.) This Mushroom Orzo is rich, filling, and utterly delicious. The earthy flavor of the mushrooms is so tasty and it makes a great light lunch or side for dinner.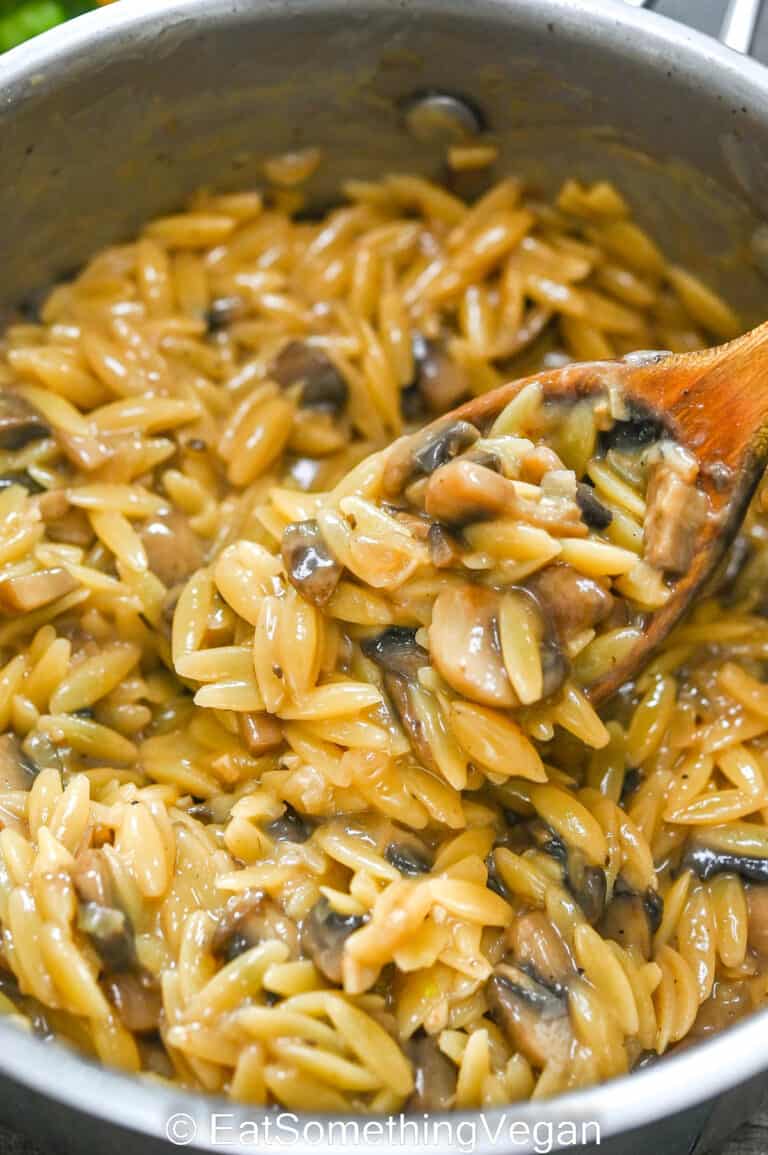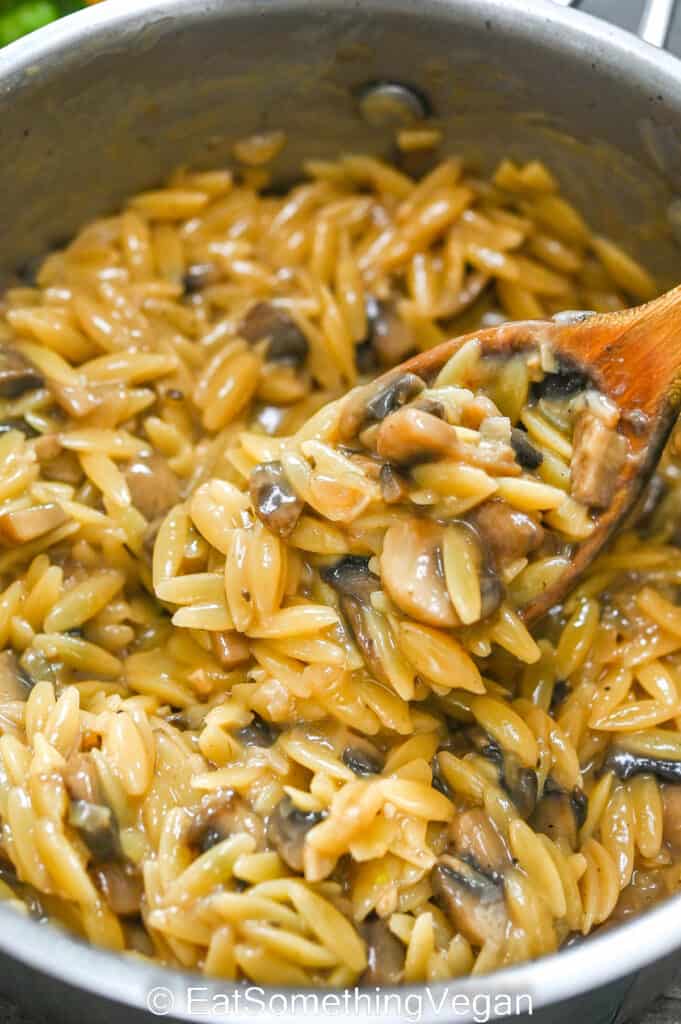 17.) This Fettuccine with Zucchini couldn't be more delicious. Made with roasted red peppers and zucchini with fresh herbs and seasonings, it's full of flavor.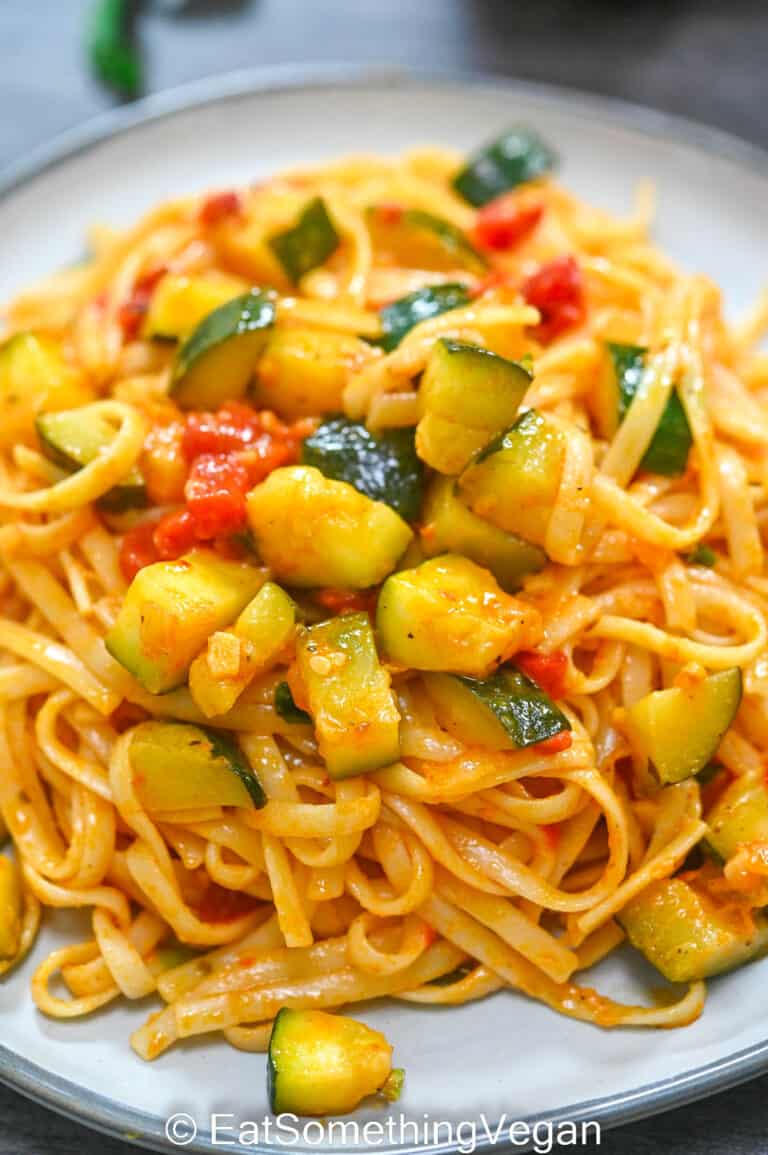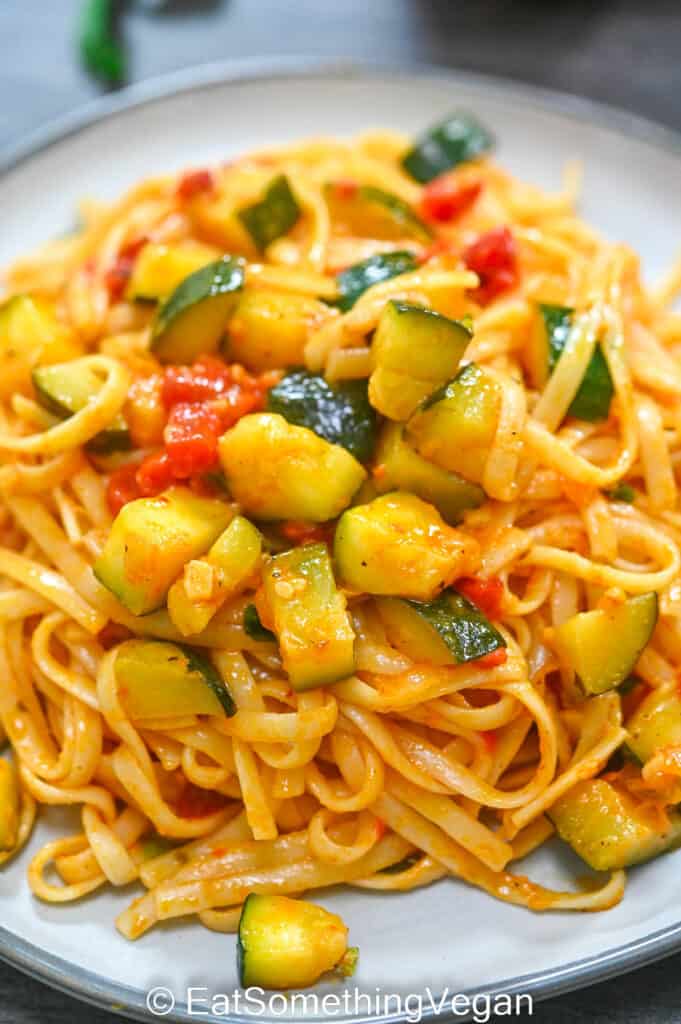 18.) These Simple Spicy Noodles are a quick and easy dish that will excite your taste buds. Tender noodles tossed in an umami sauce with some heat, you'll love serving this with veggies and protein.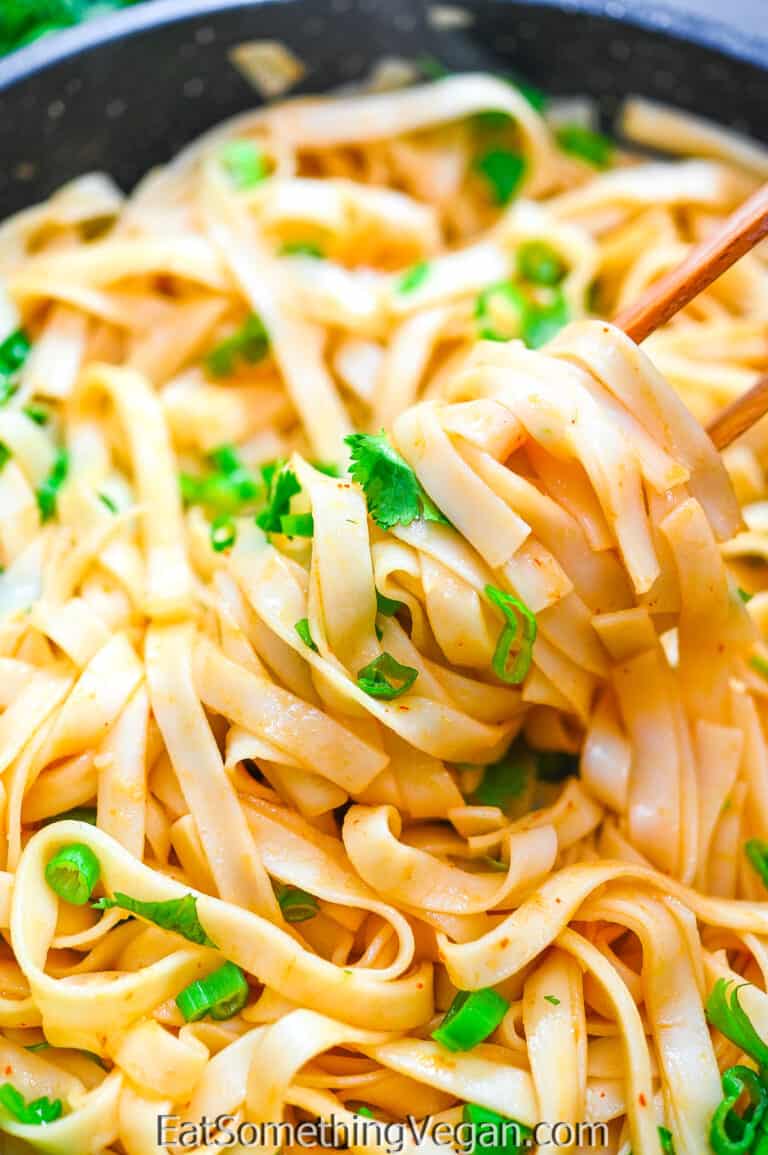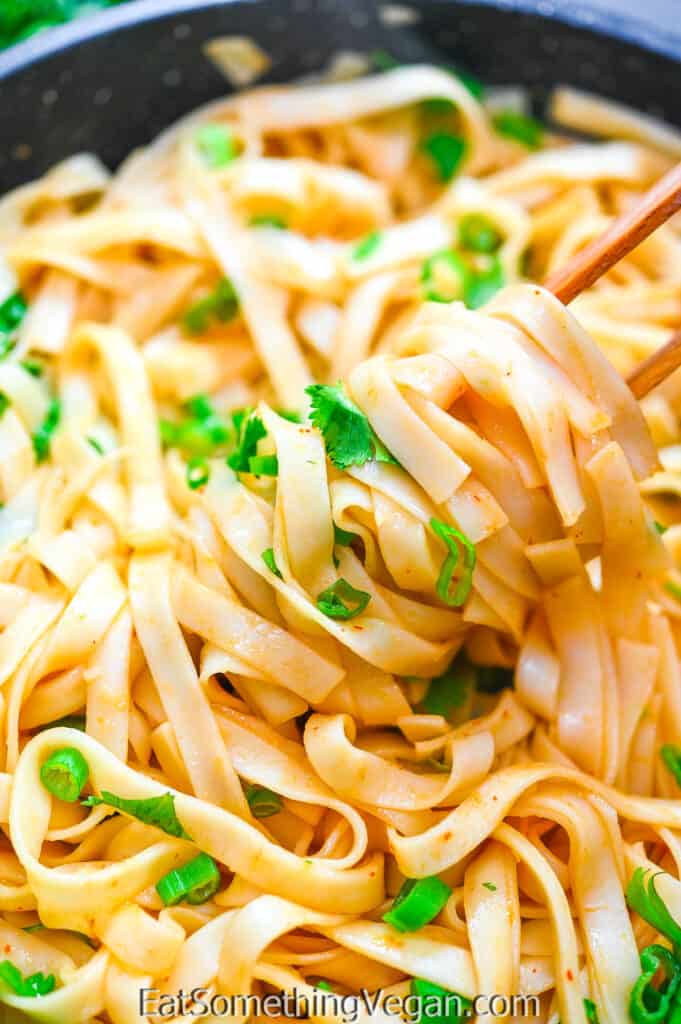 19.) This Spinach Orzo Soup is a delicious combination of pasta, sauteed vegetables, and fresh spinach. Simmered in a flavorful broth, this dish makes a hearty and healthy meal for the whole family.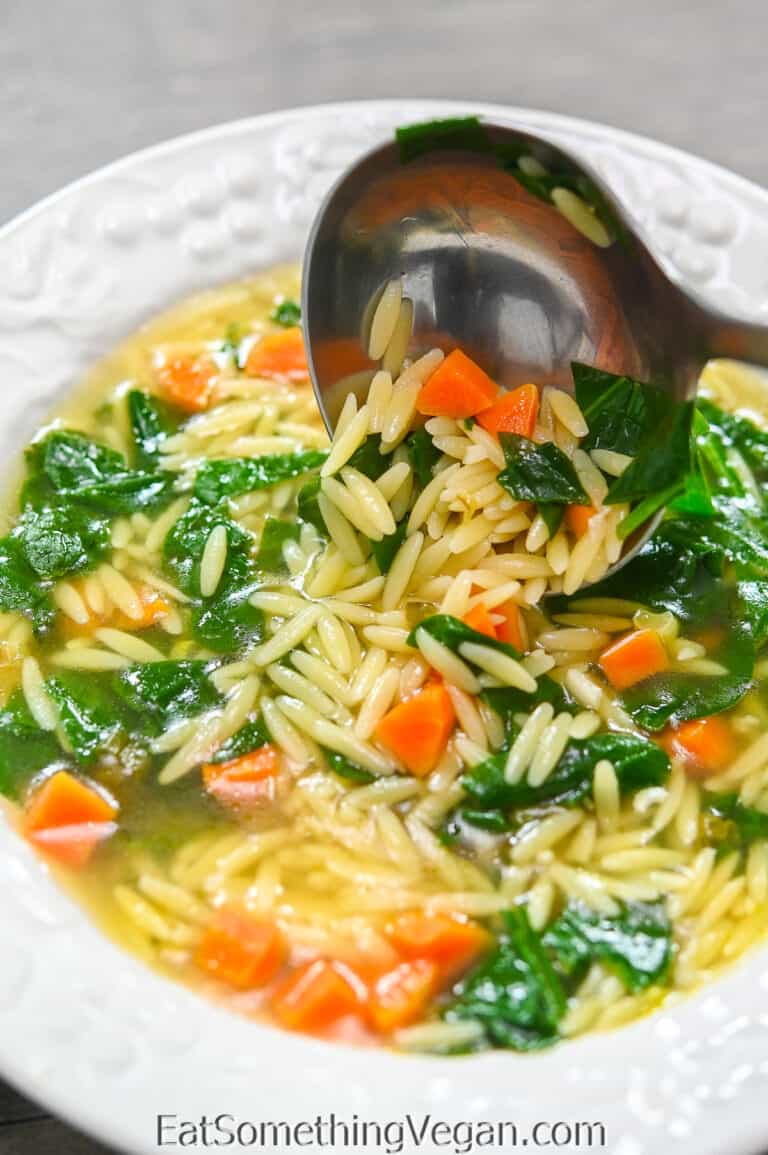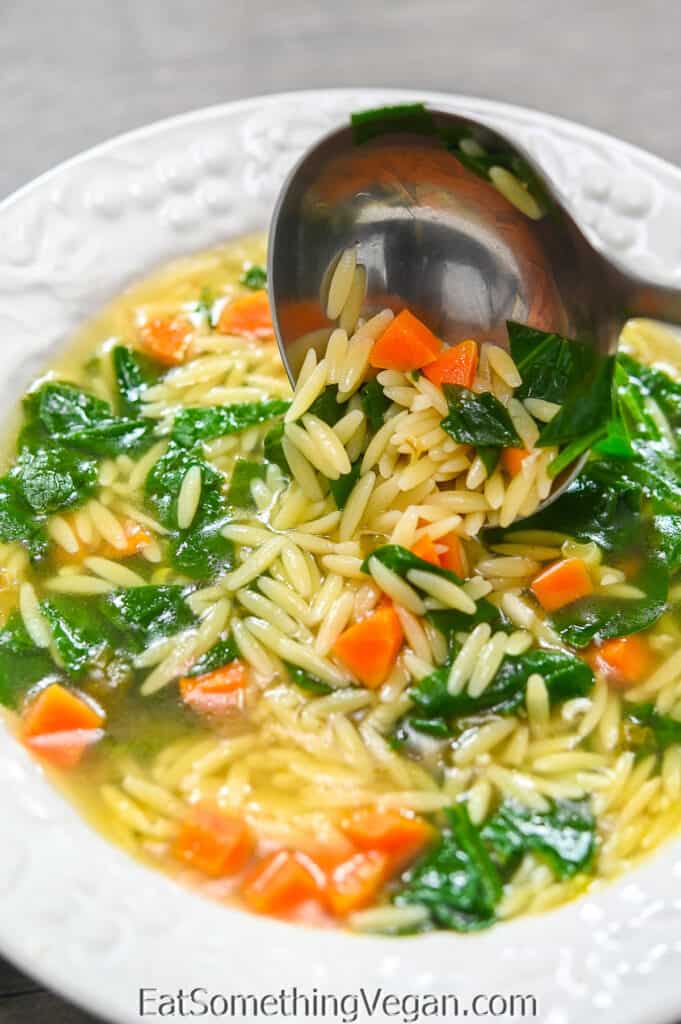 20.) If you are craving a rich, spicy and creamy Vegan Cajun Pasta Sauce this will be the one to make. We added some shredded oyster mushrooms as they are just the best vegan chicken alternative ever and voila here is an absolutely delicious and creamy.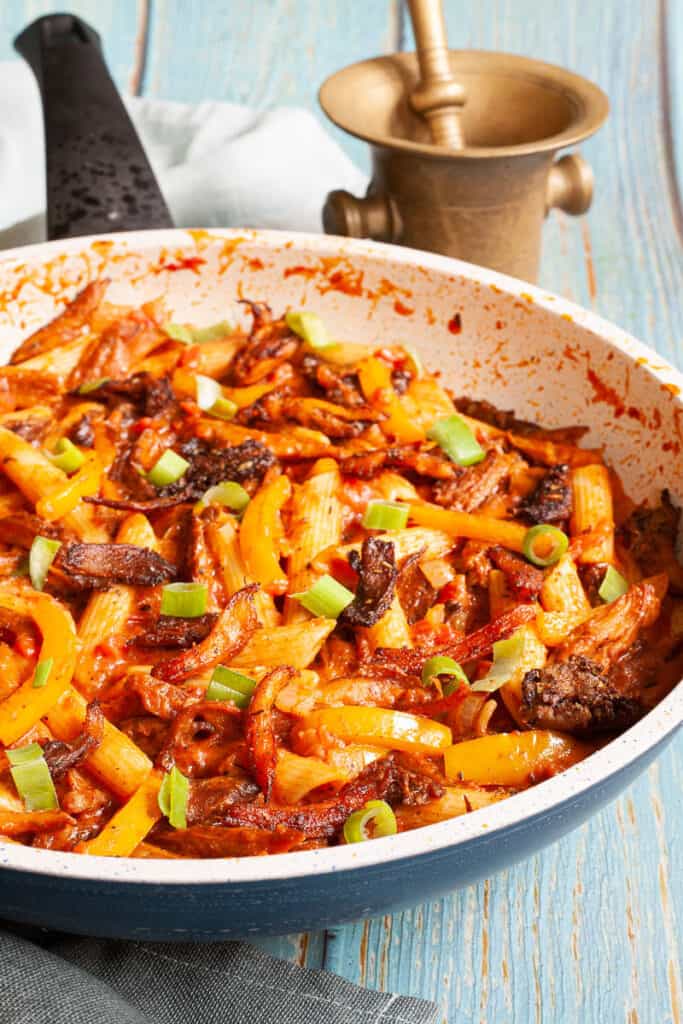 21.) This Cucumber Pasta Salad is the perfect mix of crunchy cucumbers, tender pasta, creamy mayo, and fresh dill. These flavors and textures are just what you want in a cold salad for summer.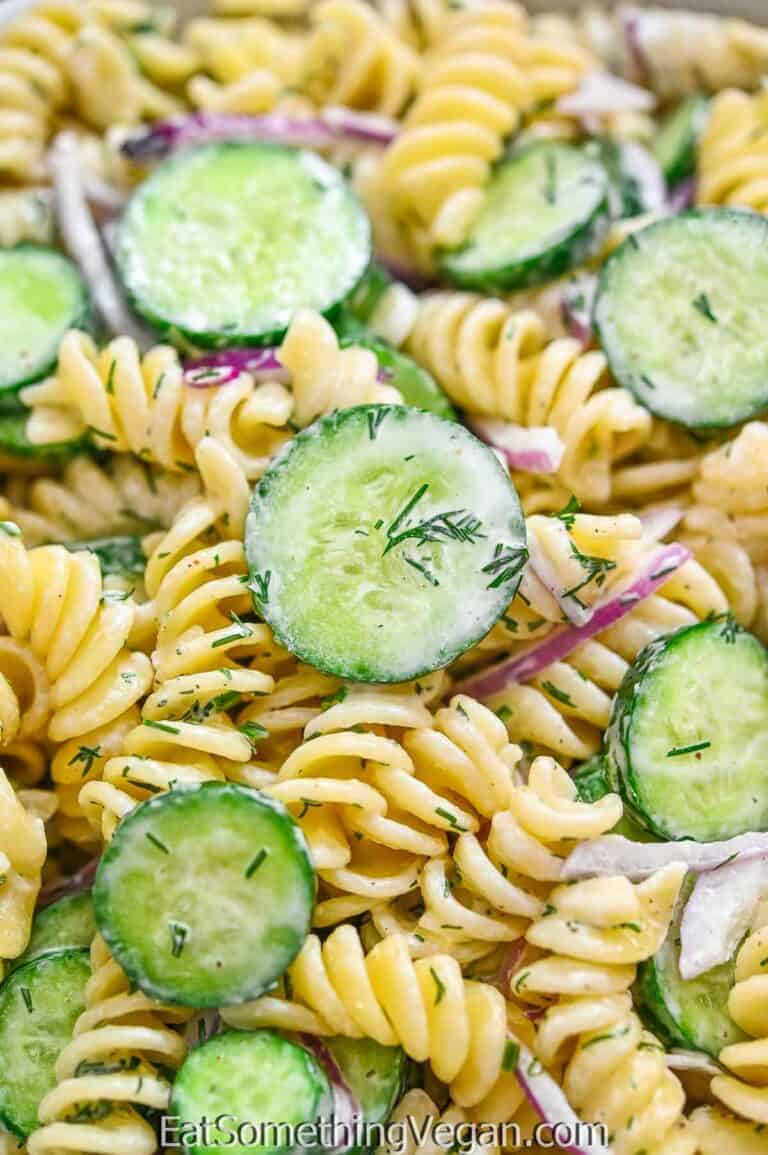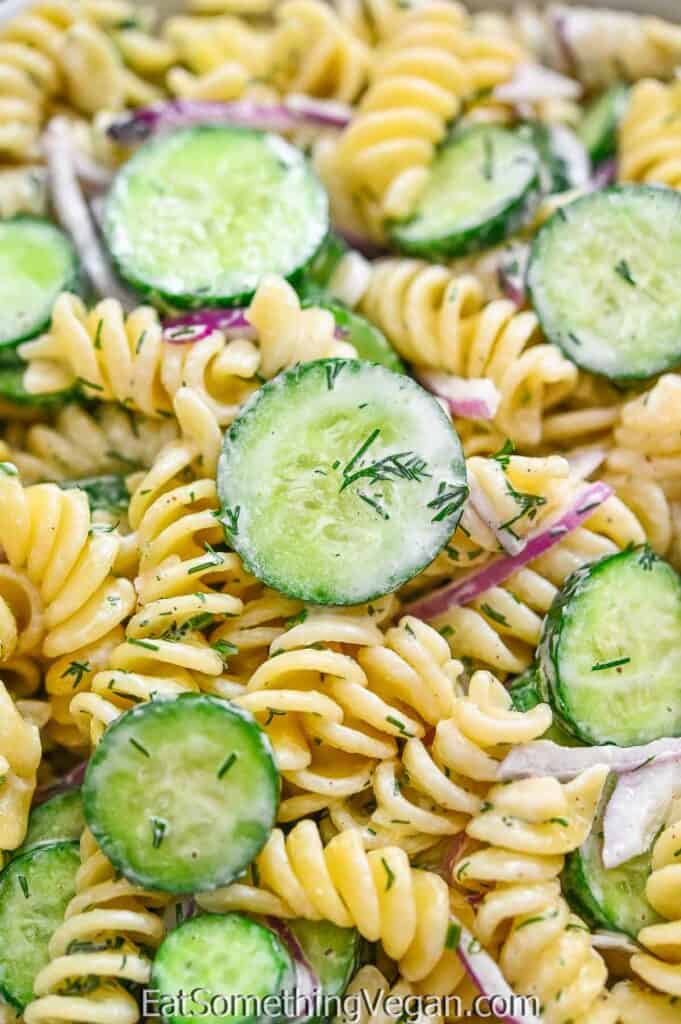 22.) Tender Orecchiette in Creamy Dairy-Free Pestosauce tossed with juicy cherry tomatoes, chickpeas, Kalamata olives and peppery arugula to make this luscious (and easy to whip up!) pasta dinner.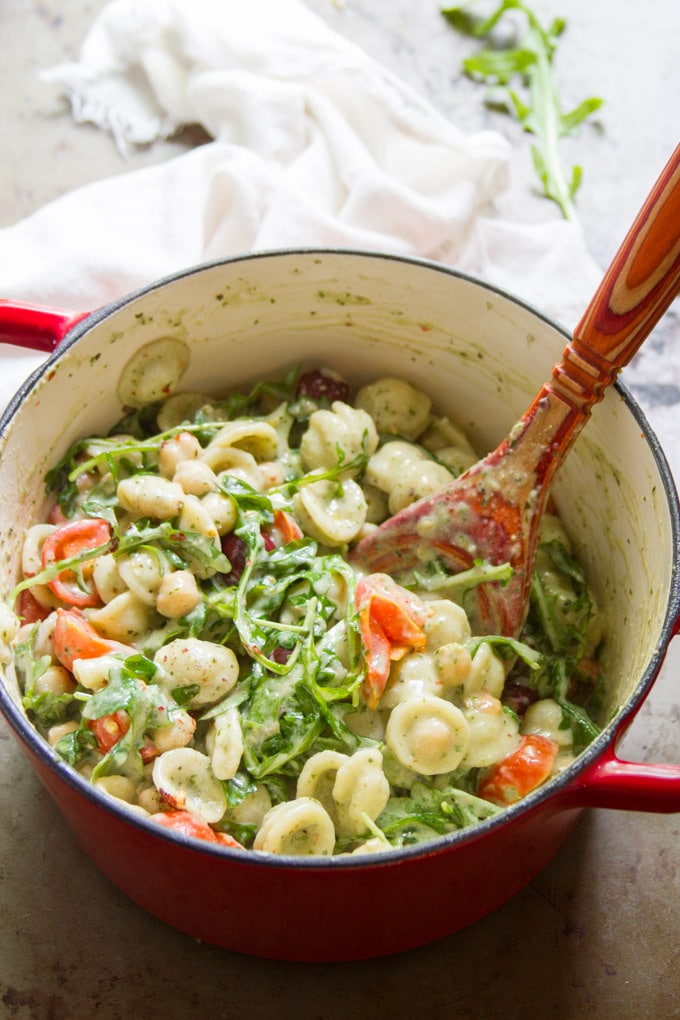 23.) This Vegan Fettucine Alfredo is creamy, rich, and utterly delicious. You're going to love this simple, yet filling and hearty dish.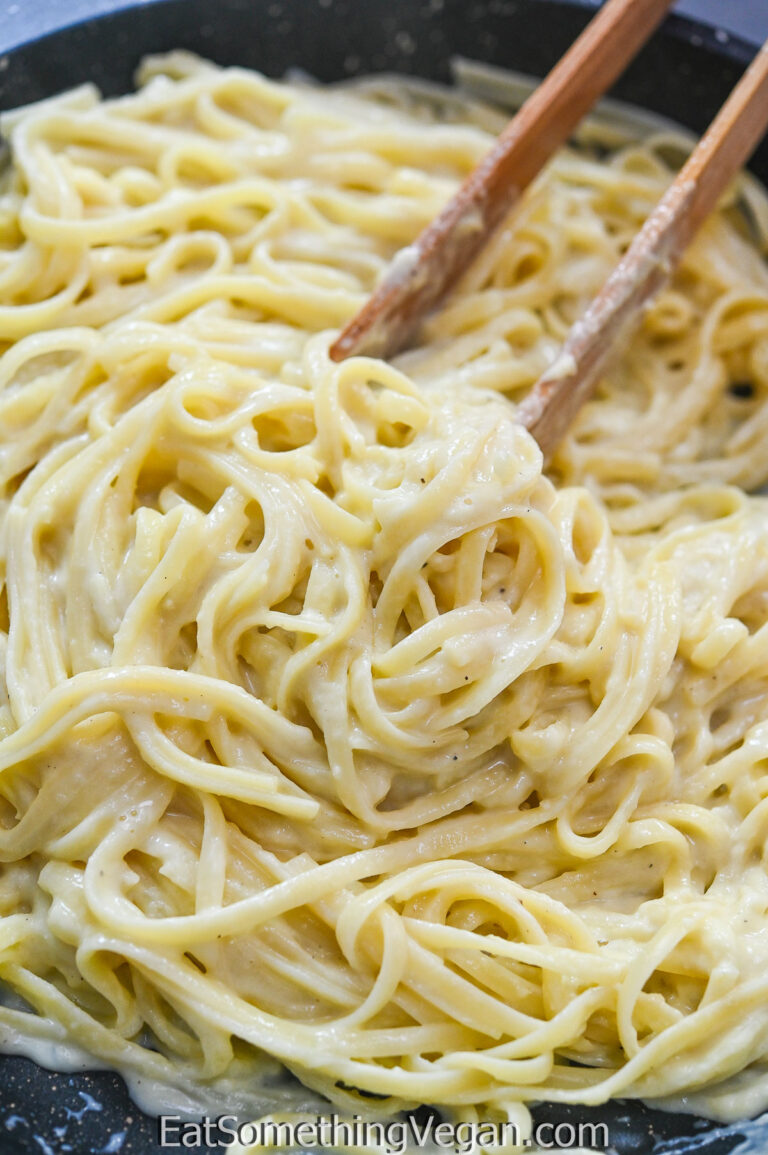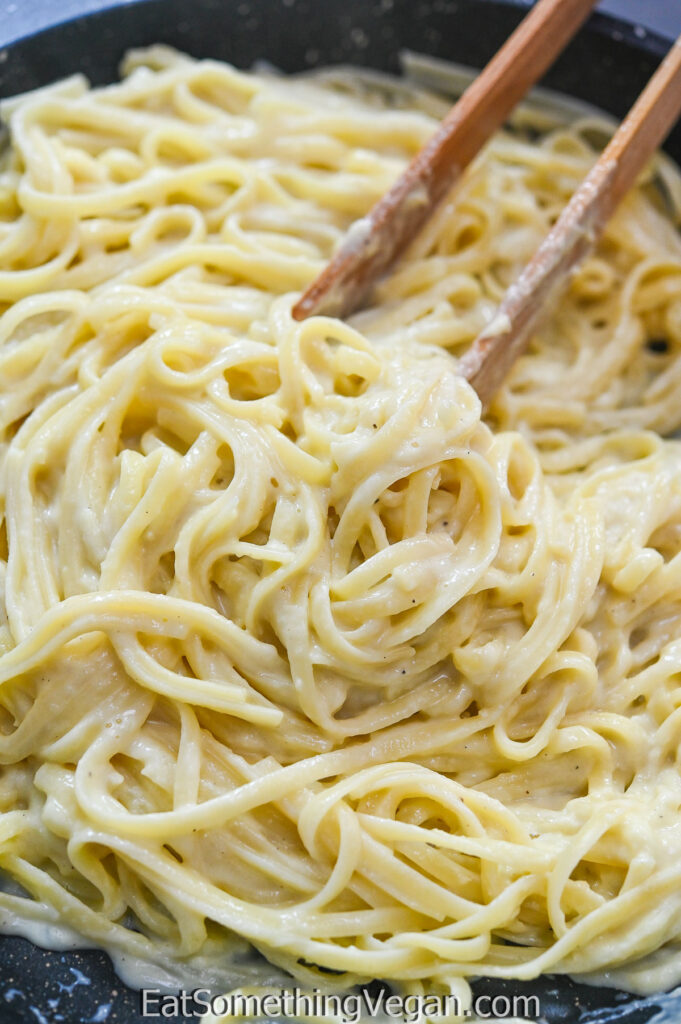 24.) This is a classic Italian pasta dish that requires a few ingredients, little effort, and 10 minutes of prep time! Pasta Aglio e olio is so simple, so good, cheap, satisfying and it will cheer you up in a flash!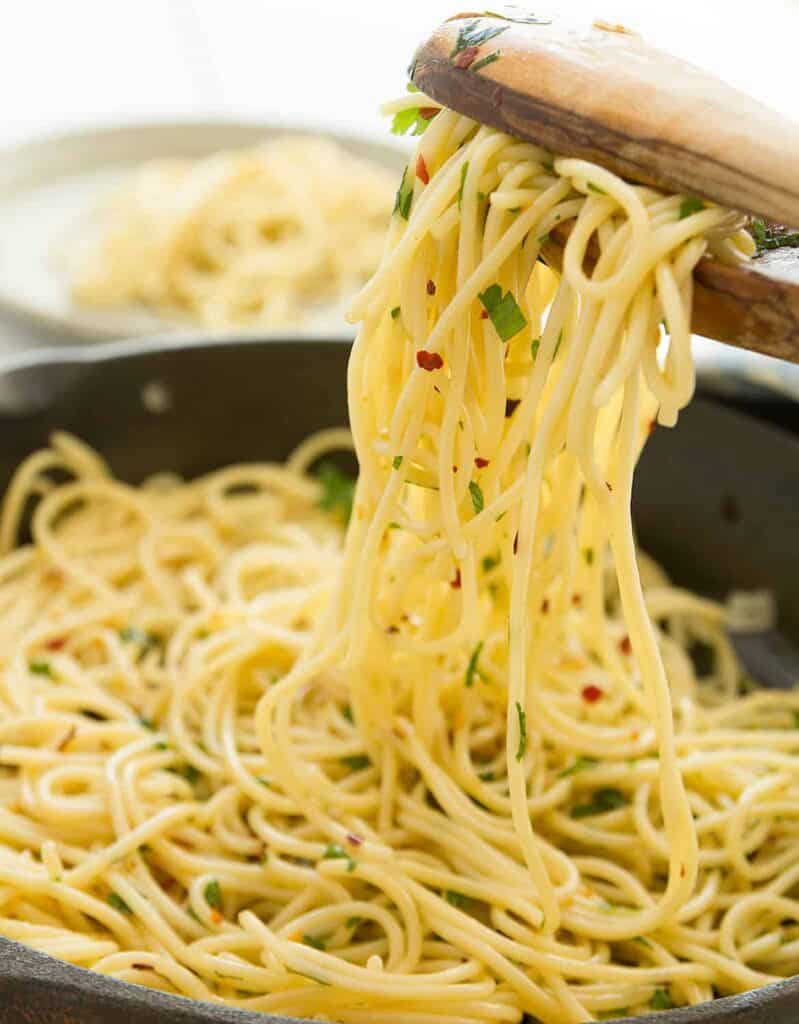 25.) This zesty Vegan Cilantro Cream Pasta with roasted paprika tomatoes puts a fresh spin on a classic creamy pasta dish. Warm pasta is tossed in a zesty cilantro cream sauce and topped with roasted paprika tomatoes.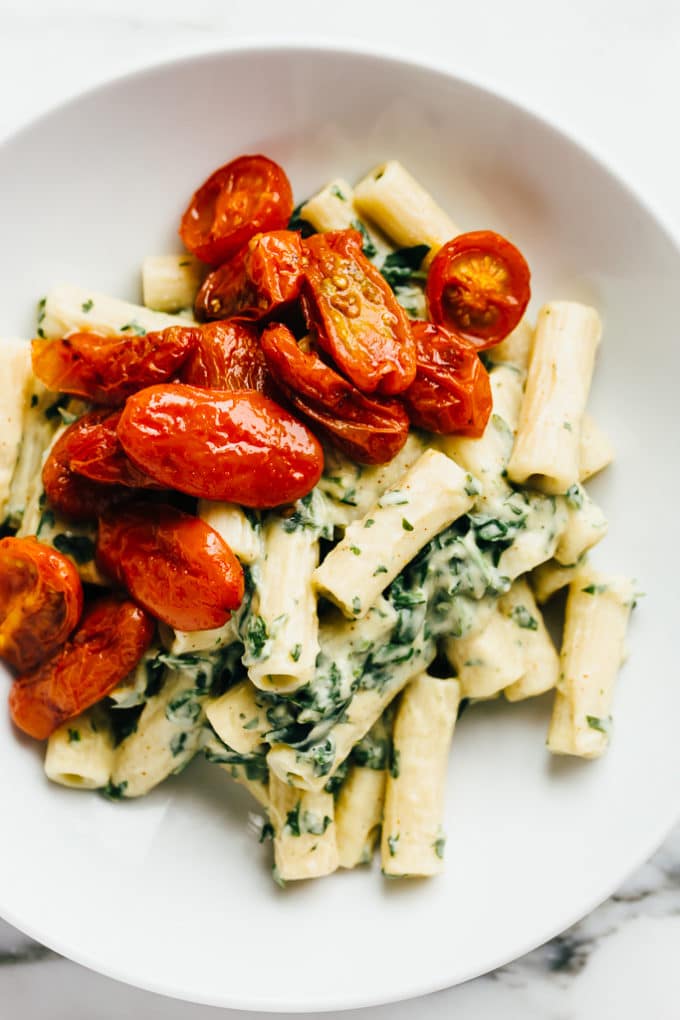 26.) If you're looking for a super quick and easy pasta dish, this Hummus Pasta is perfect for you! It's vegan, ready in just 10 minutes, and it's packed with flavor! Perfect for the whole family.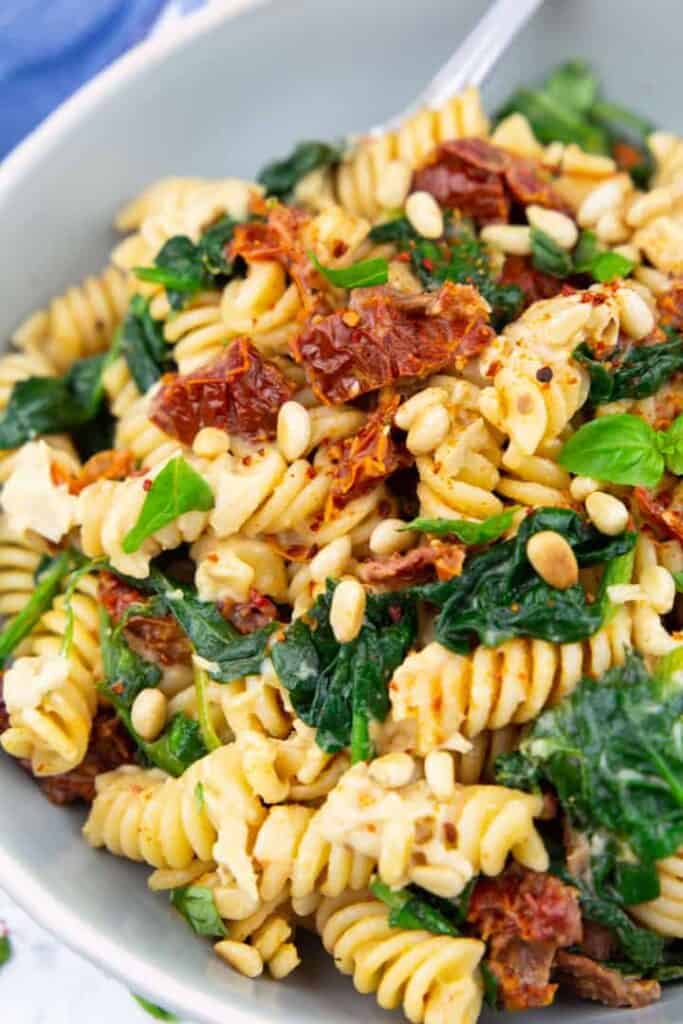 27.) This Classic Vegan Mac and Cheese is ultra cheesy, saucy and creamy. Topped with breadcrumbs and baked until golden brown and crispy. Seriously satisfying.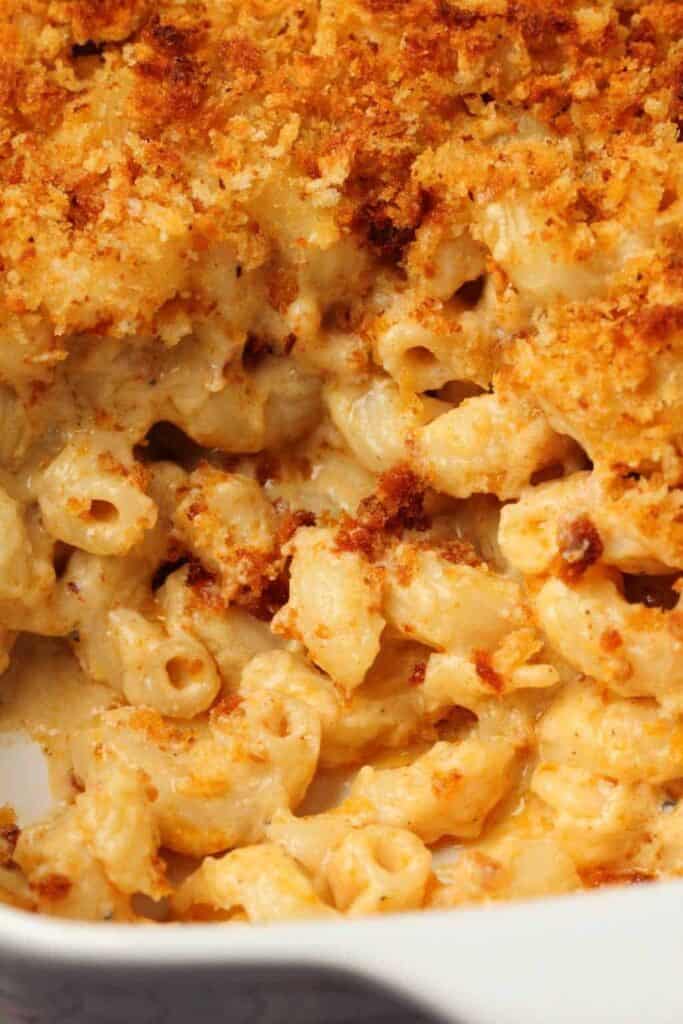 28.) This Vegan Pasta Caprese takes 30 minutes to make and has a fresh taste of summer in every bite.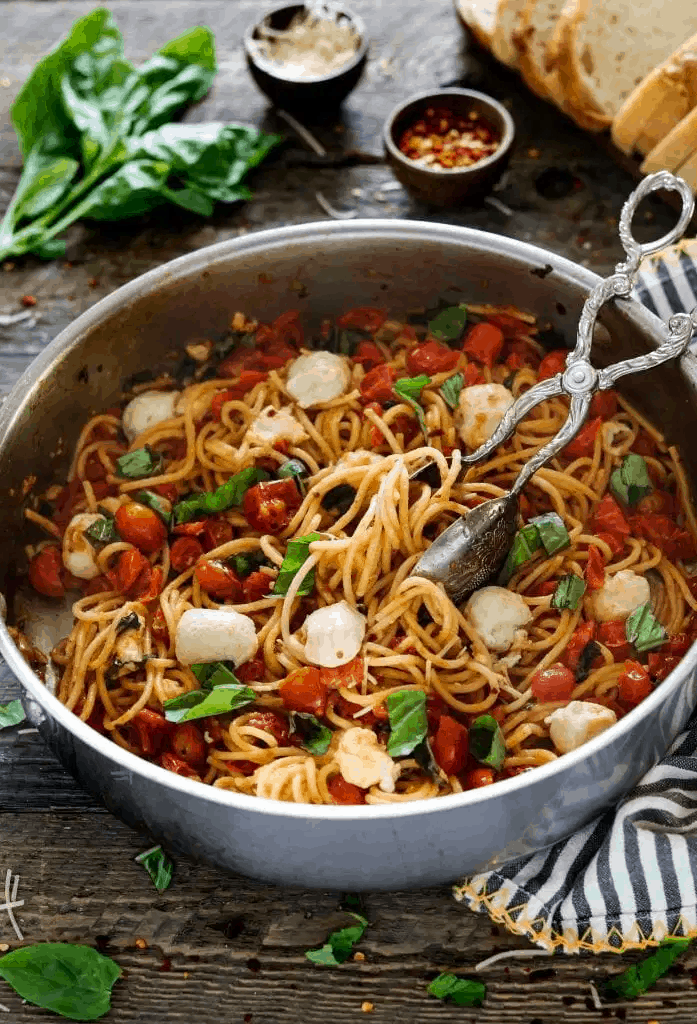 29.) This easy Lentil Bolognese recipe is a quick weeknight meal that just so happens to be vegan and gluten free. It's filled with flavor and a great way to switch up pasta, plus it comes together in under 30 minutes!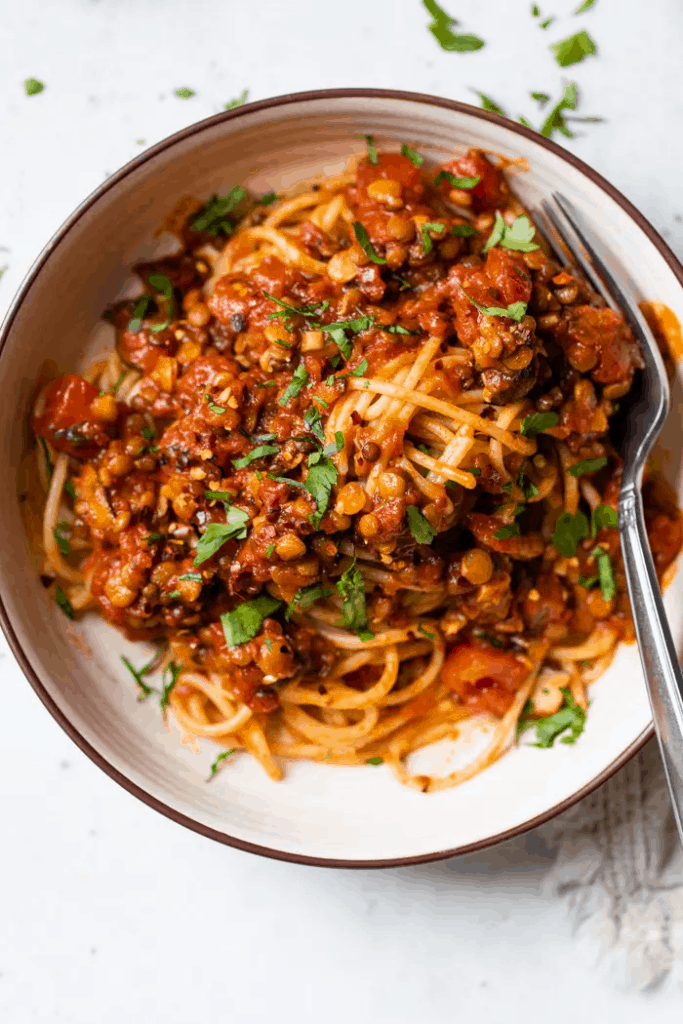 30.) Quick, easy, and foolproof, this 15-Minute Creamy Avocado Pasta is perfect for hectic weeknights. With just a few pantry staples and some ripe avocados, you can have a delicious creamy pasta dinner on the table in just 15 minutes.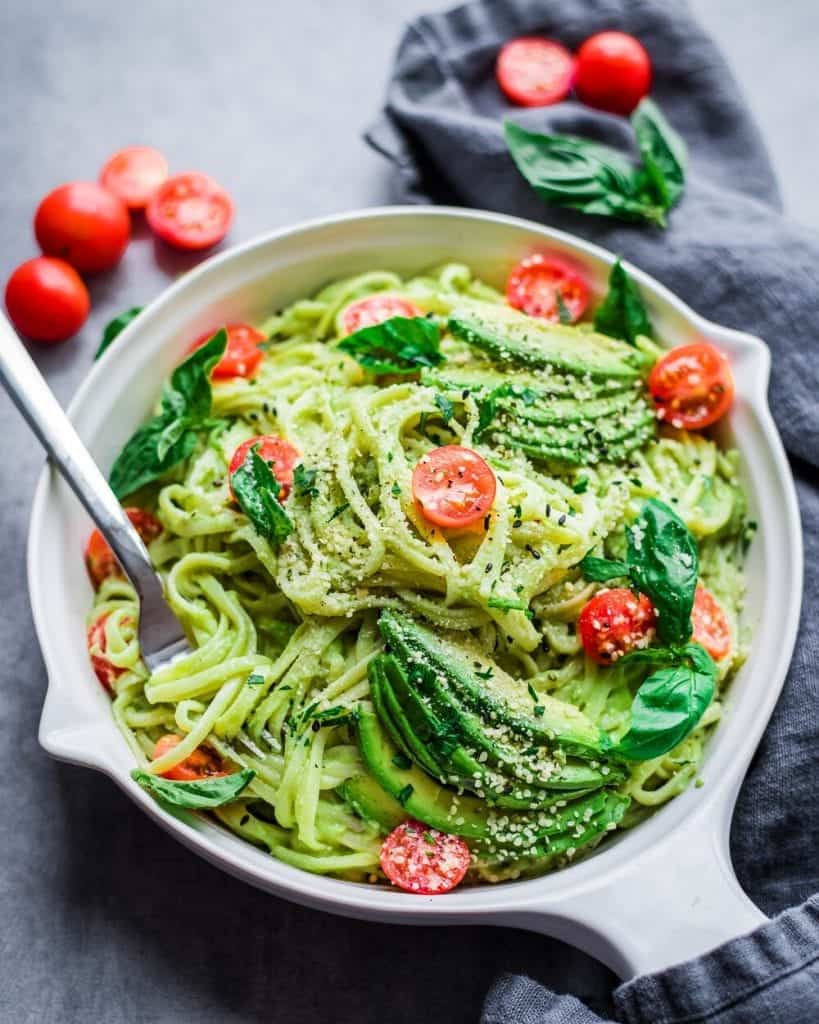 31.) This Vegan Lasagna will become your new favorite: guaranteed. Full of flavor, it's whole food plant based (dairy free) and a winner with everyone!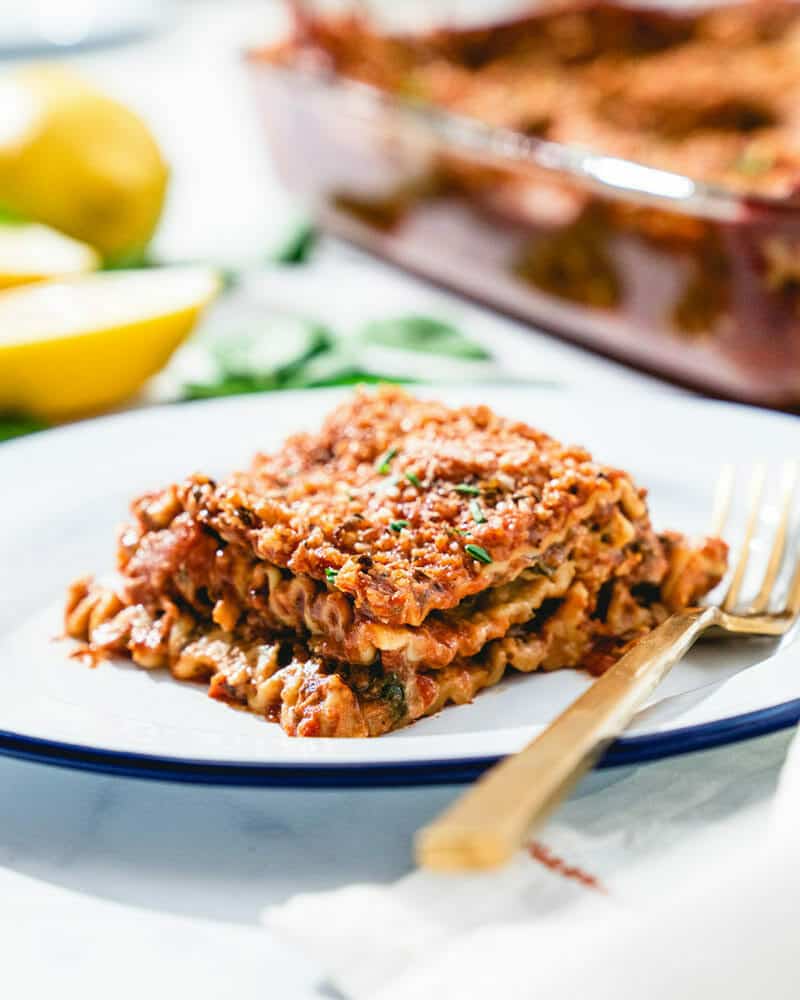 32.) This Vegan Nut-Free Pesto Pasta is an easy weeknight meal that is deliciously dairy free! This recipe is sure to be a family favorite and only takes 20 minutes to make!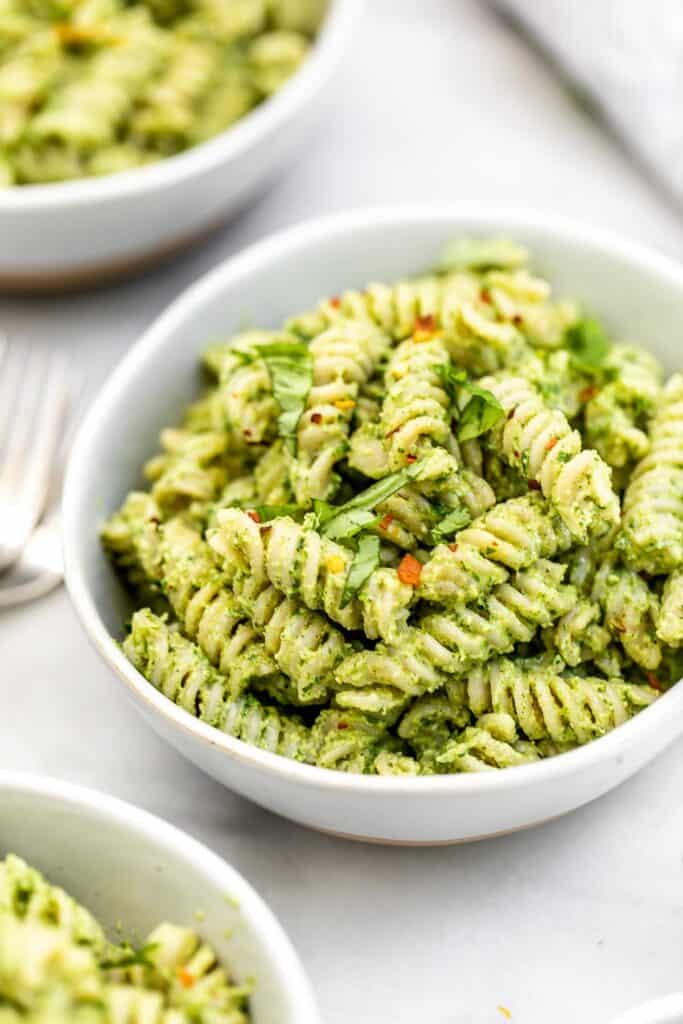 33.) Need to impress your friends with a delicious dinner? Look no further than these Vegan Stuffed Shells! Filled with an easy cashew and almond ricotta, fresh kale, basil, this is a flavorful vegan dinner that is incredibly simple to make.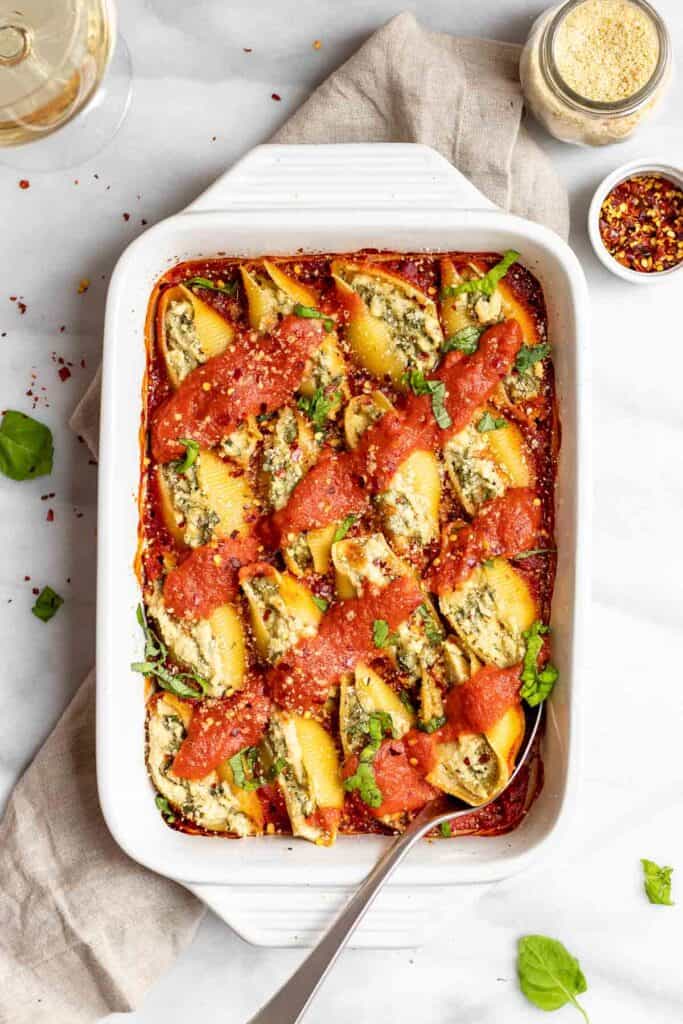 34.) Quick and easy one-skillet Enchilada Pasta made with red lentil pasta so it's a good source of plant-based protein, gluten-free and loaded with flavor. It's a dish the whole family will enjoy!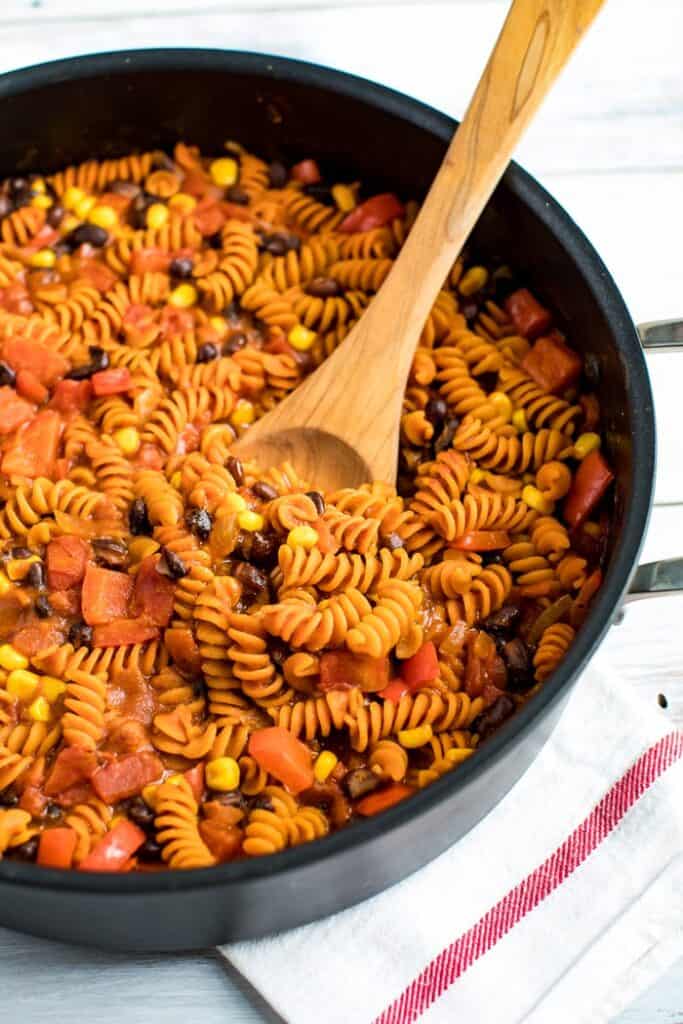 35.) This easy Vegan Gnocchi + Sauce recipe uses only 7-ingredients and can be made in under 30-minutes in one pan. Making this gnocchi + sauce is super easy and quick with minimal cleanup.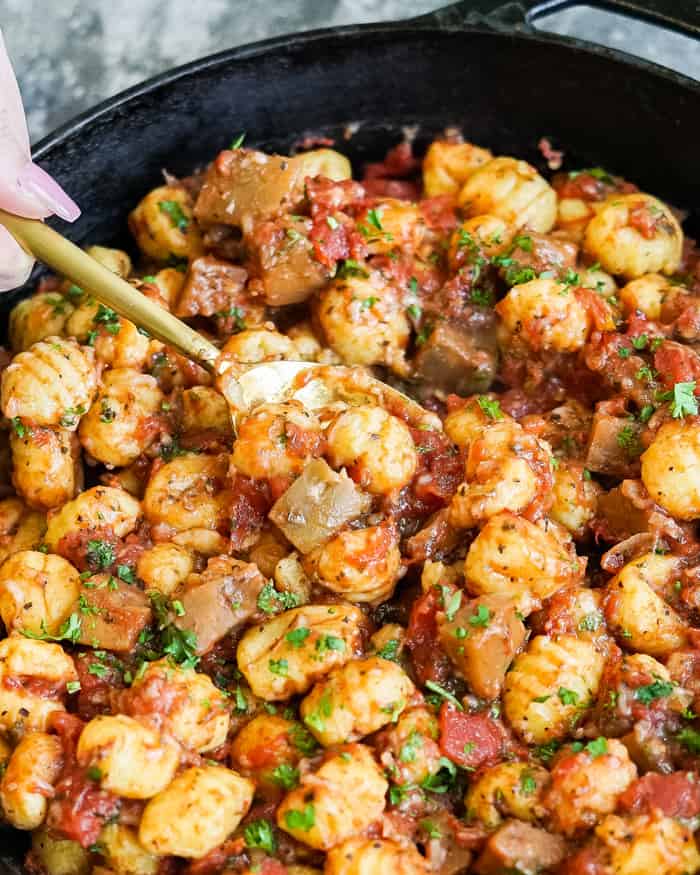 36.) We sure love pasta around here! This Italian Veggie Pasta is my absolute favorite this summer! It's super easy to make and it's full of color and flavor.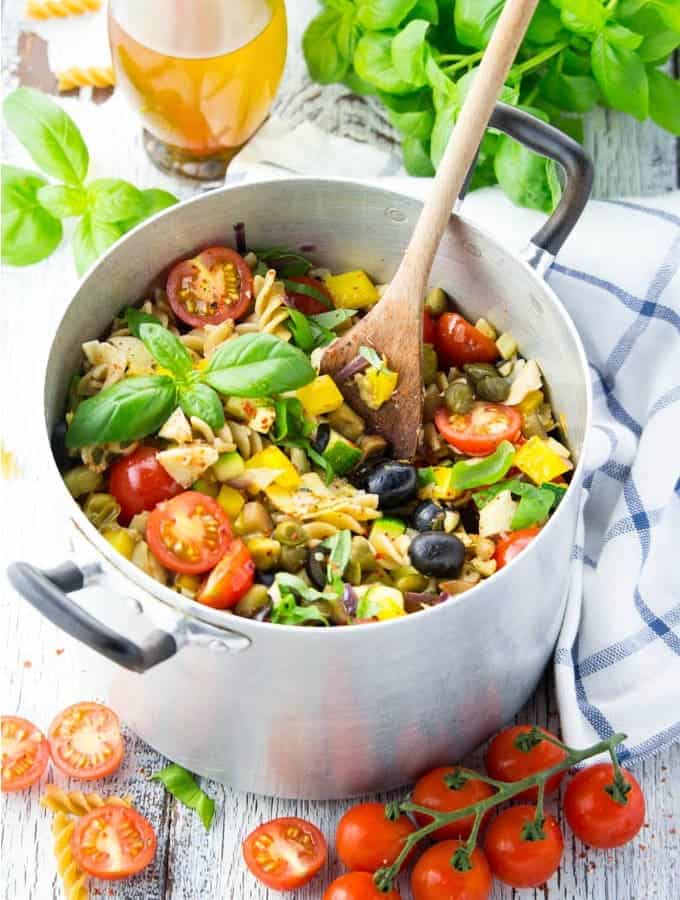 I hope these healthy and delicious vegan pasta recipes inspire you to try something new this week!
Please, let me know which are your favorites in the comments below!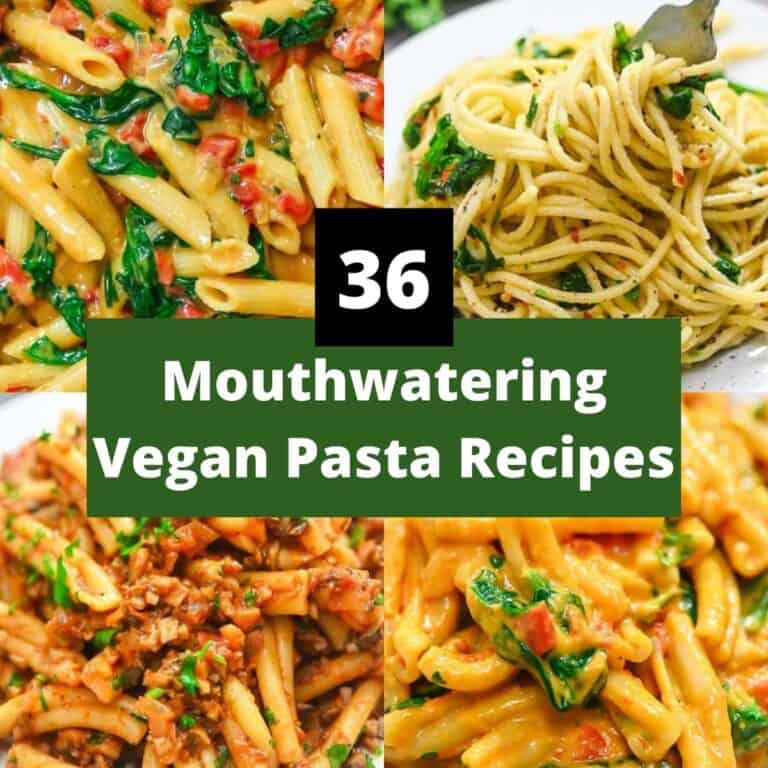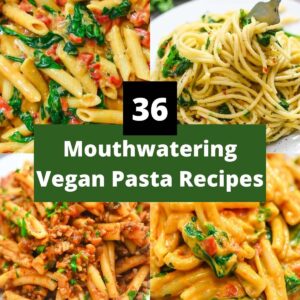 36 Mouthwatering Vegan Pasta Recipes
36 Mouthwatering Vegan Pasta Recipes that are full of flavor and easy to make. Many are one-pot, all are delicious and satisfying. Pick out a couple to try this week!
Print
Pin
Rate
Ingredients
pasta

fresh veggies

legumes

herbs
Instructions
Pick out a few recipes to try this week.

Take inventory of what you have.
Pssst
You can find detailed step-by-step photos right above this recipe card.