I've put together this list of tasty Must-Try Vegan Mushroom Recipes. There's everything from mushroom stew, to mushroom pasta, to mushroom rice in here!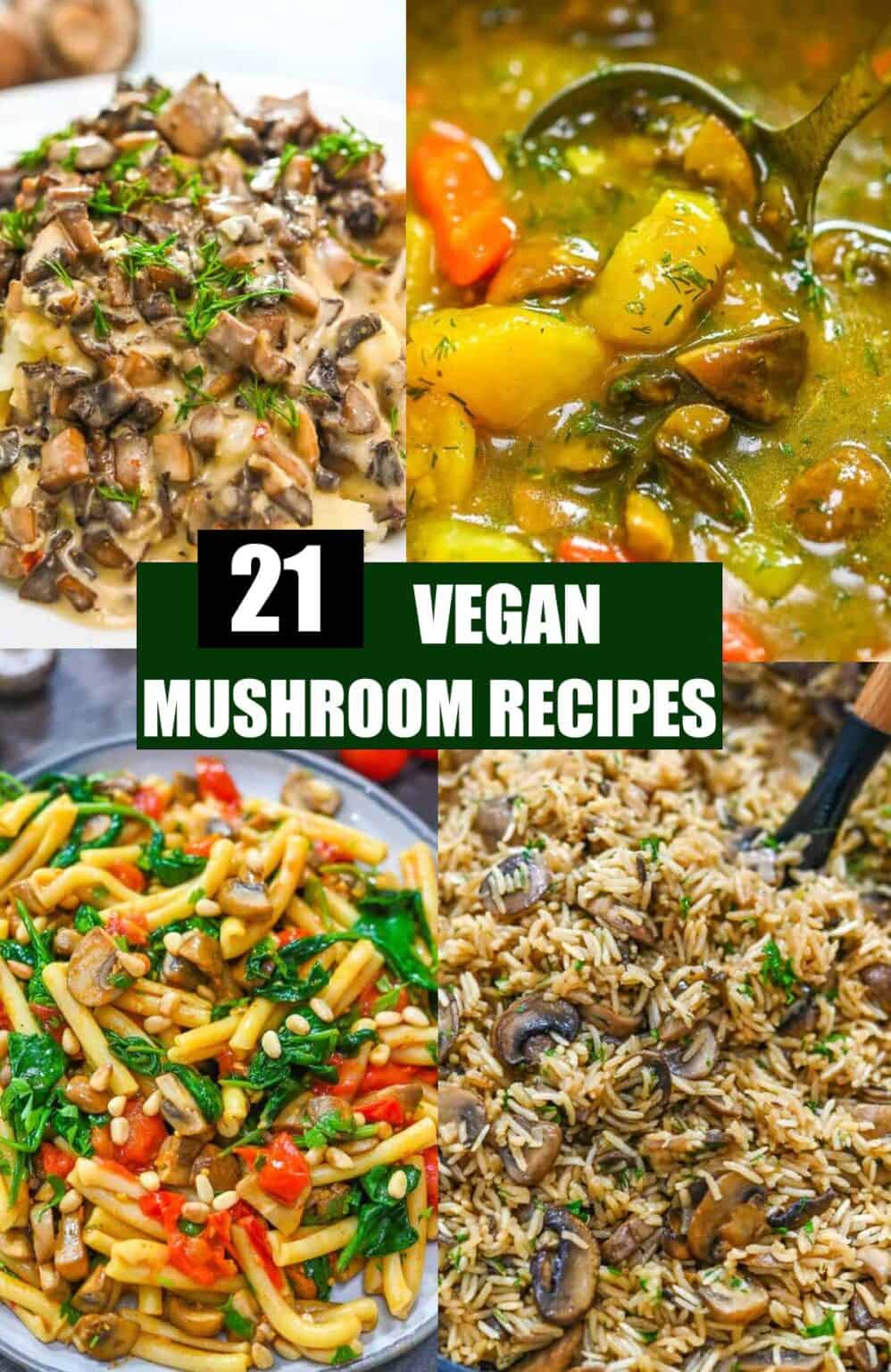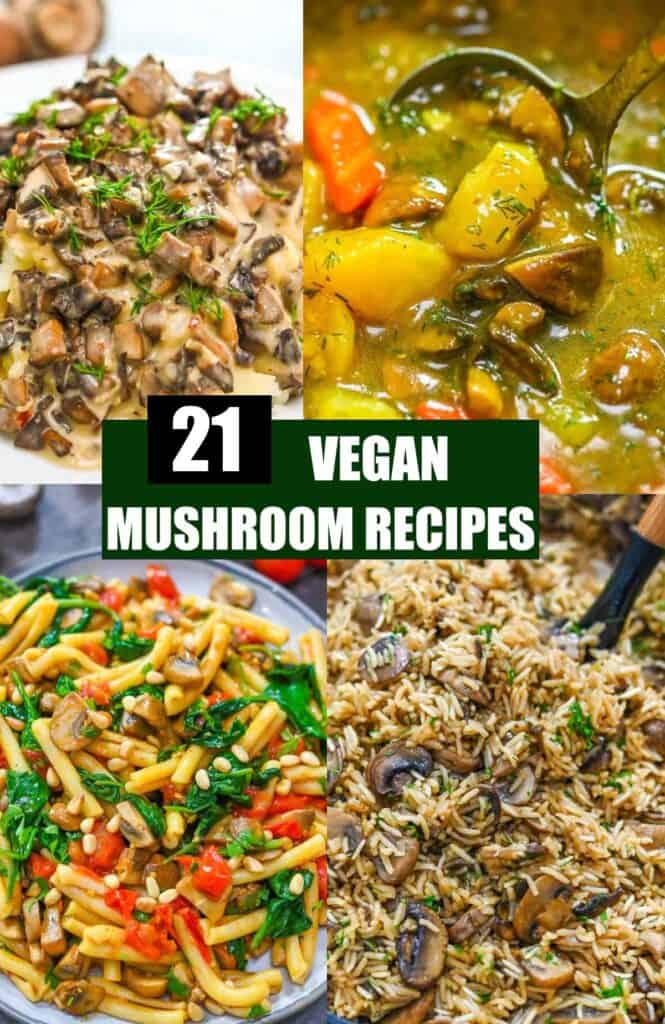 Simple to prepare, quick-cooking, and with a unique, earthy flavors, mushroom is a fantastic ingredient for the vegan cook. Add it to stews, curries, and pastas, or blend it to made a spread, you can rest assured you'll make something special. Whether you're a novice user of mushrooms or an old hand, here are 21 healthy vegan mushroom recipes to enjoy.
List of Vegan Mushroom Recipes to try
1). This Mushroom Rice recipe is full of tender rice, caramelized mushrooms, and fresh herbs. Made with vegan butter for extra creaminess, it makes a delicious side dish or light meal.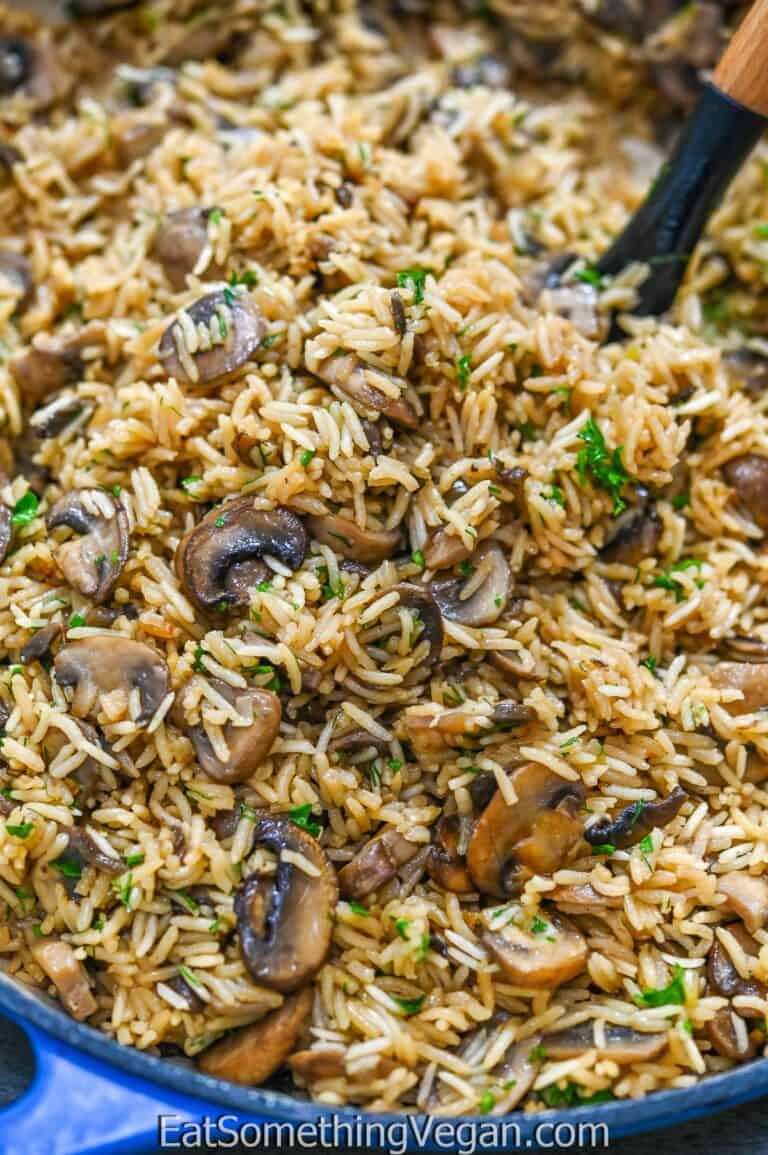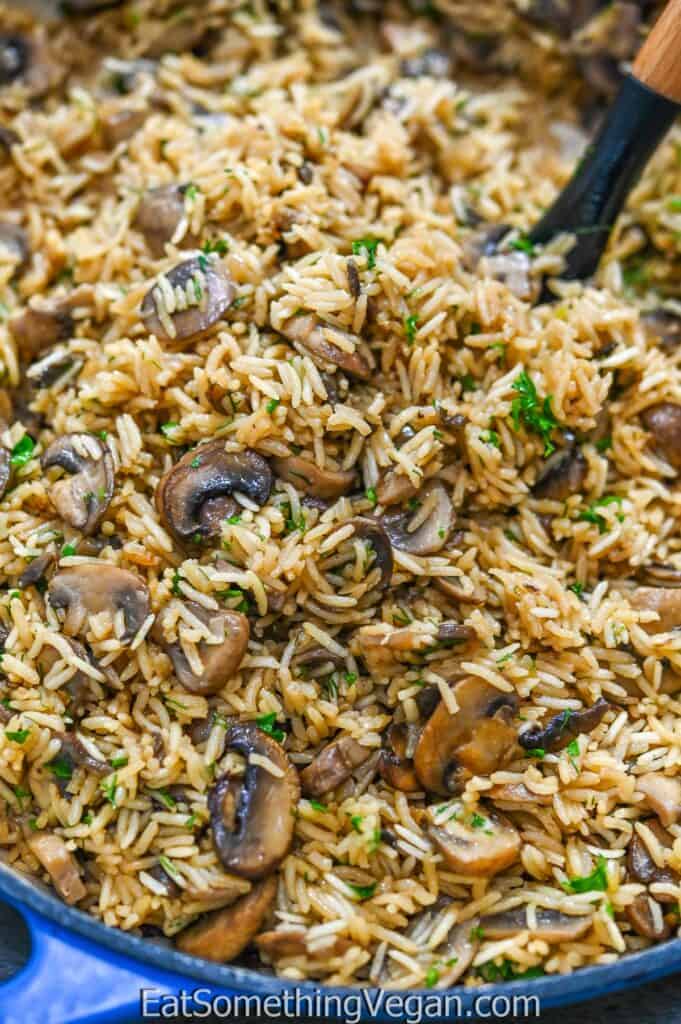 2). This Mushroom Stew is hearty and delicious. You'll love the perfectly seasoned broth and vegetables, as well as the fresh dill that adds delightful flavor and aroma to this dish.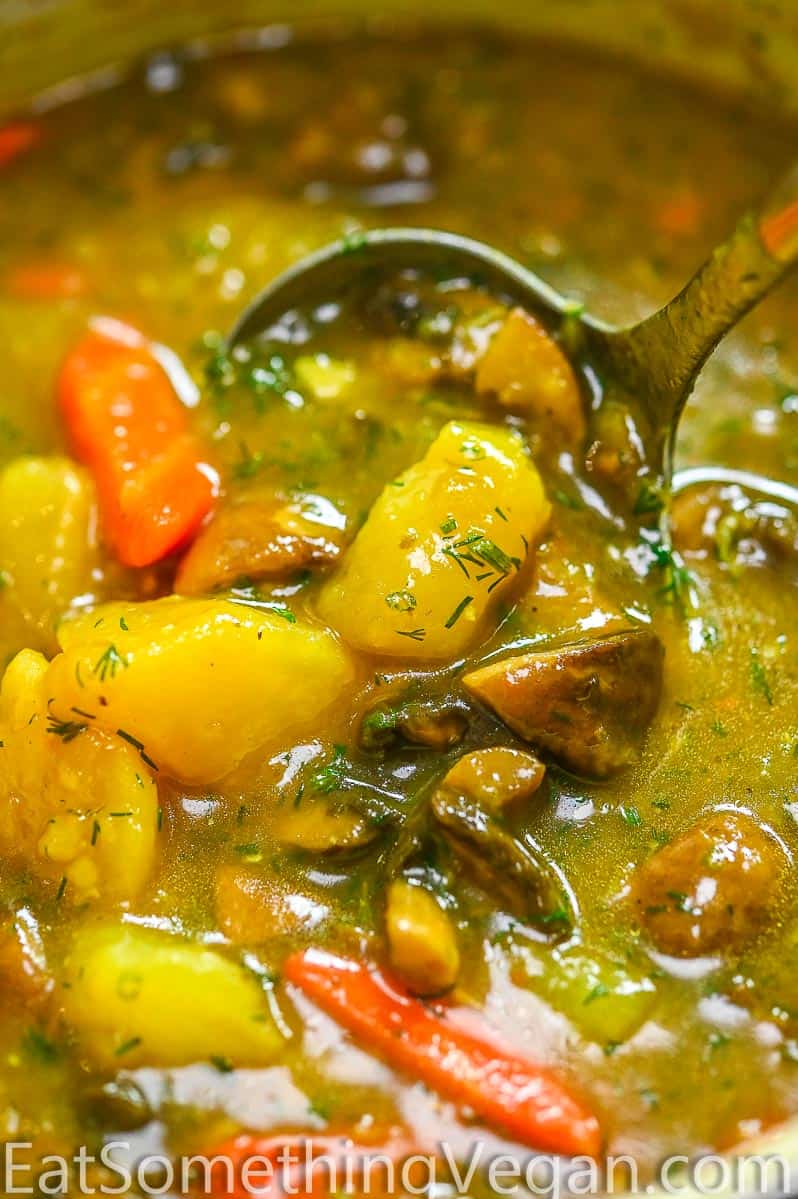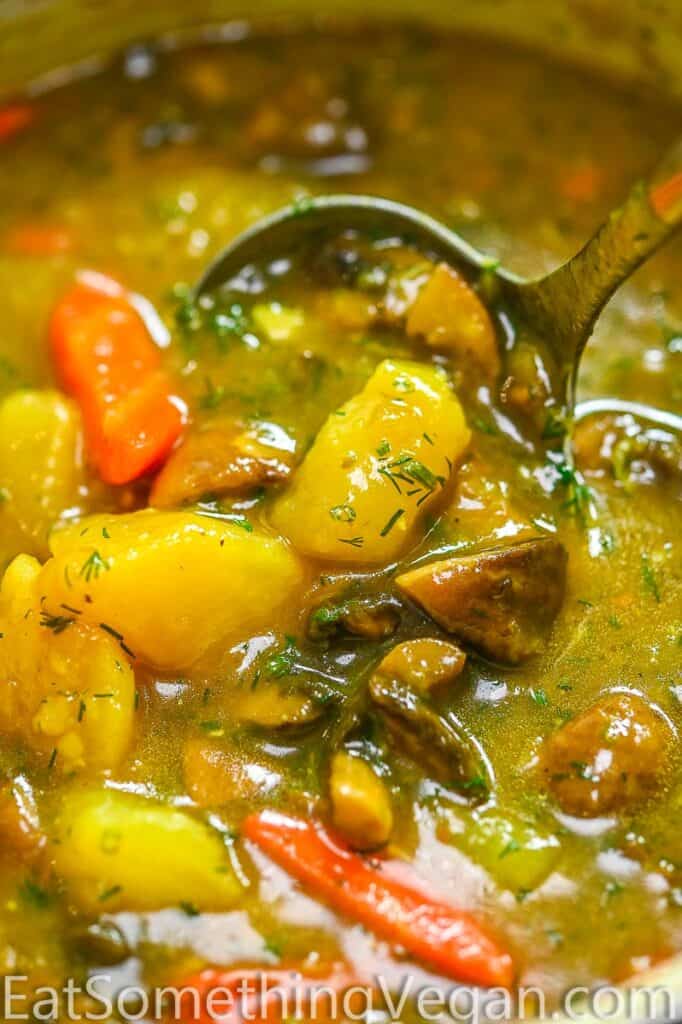 3). In about 25 minutes of time, this Tomato Mushroom Spinach Pasta will be ready and waiting. Pair this easy pasta recipe up with a side salad for a complete meal.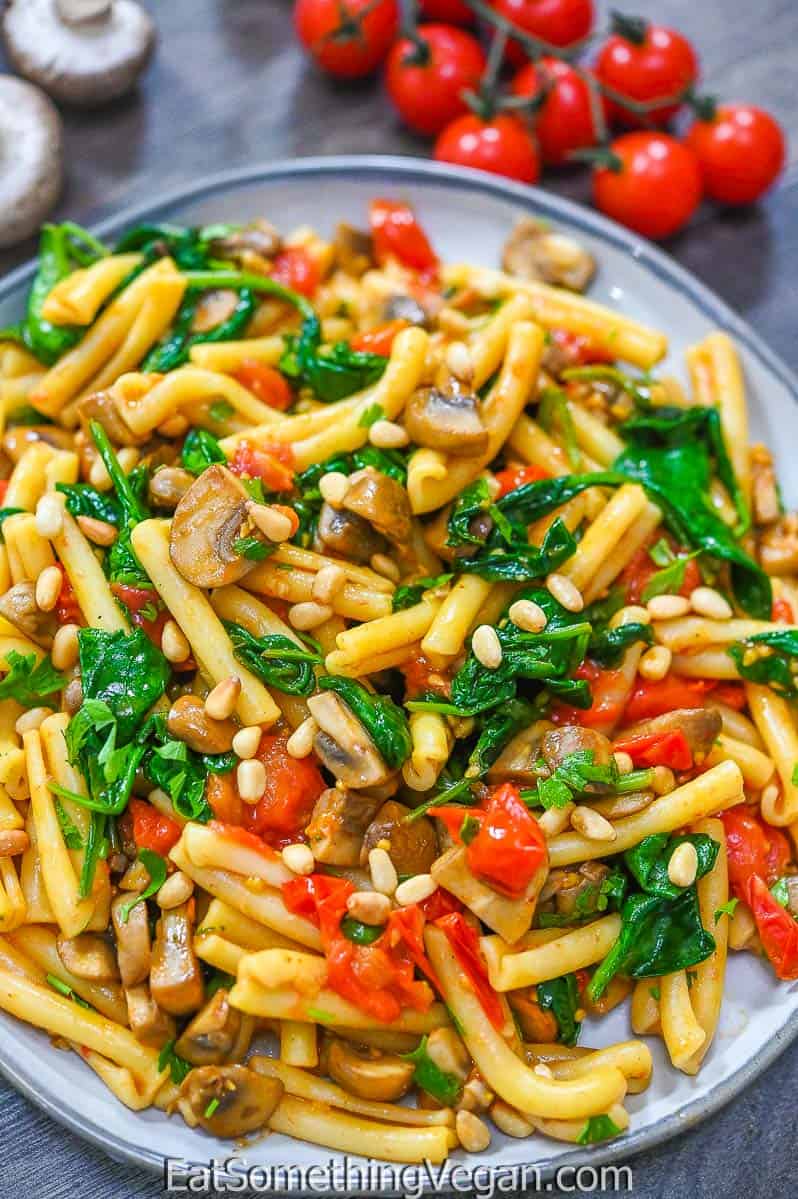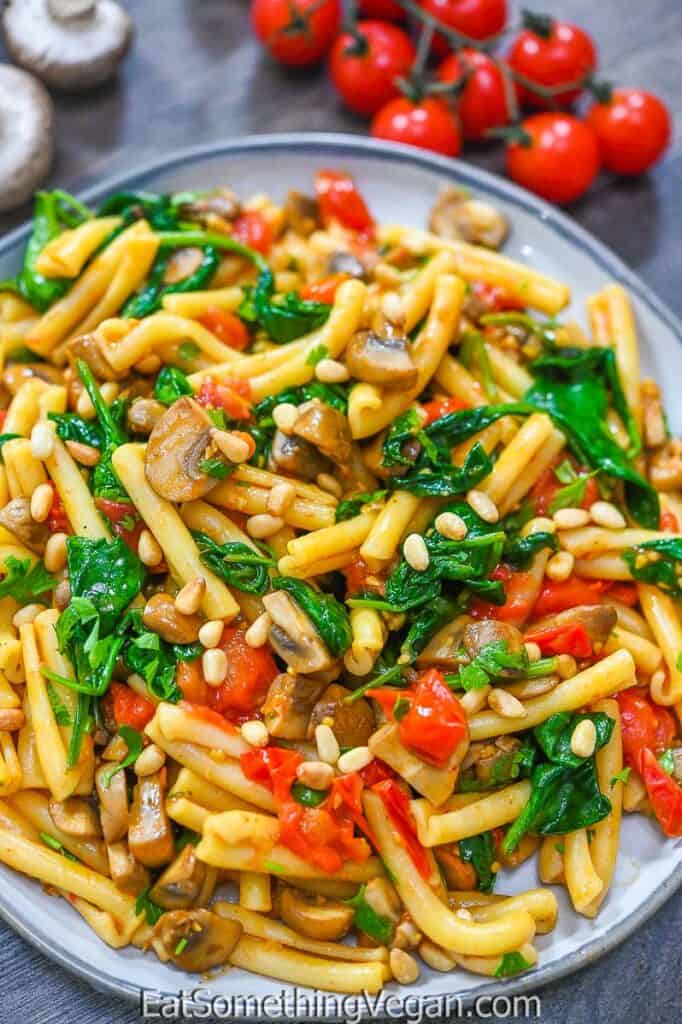 4). This Vegan Mushroom Sauce is healthy, easy, and absolutely delicious. With mouthwatering, savory flavors, you'll love adding it to all your favorite dishes.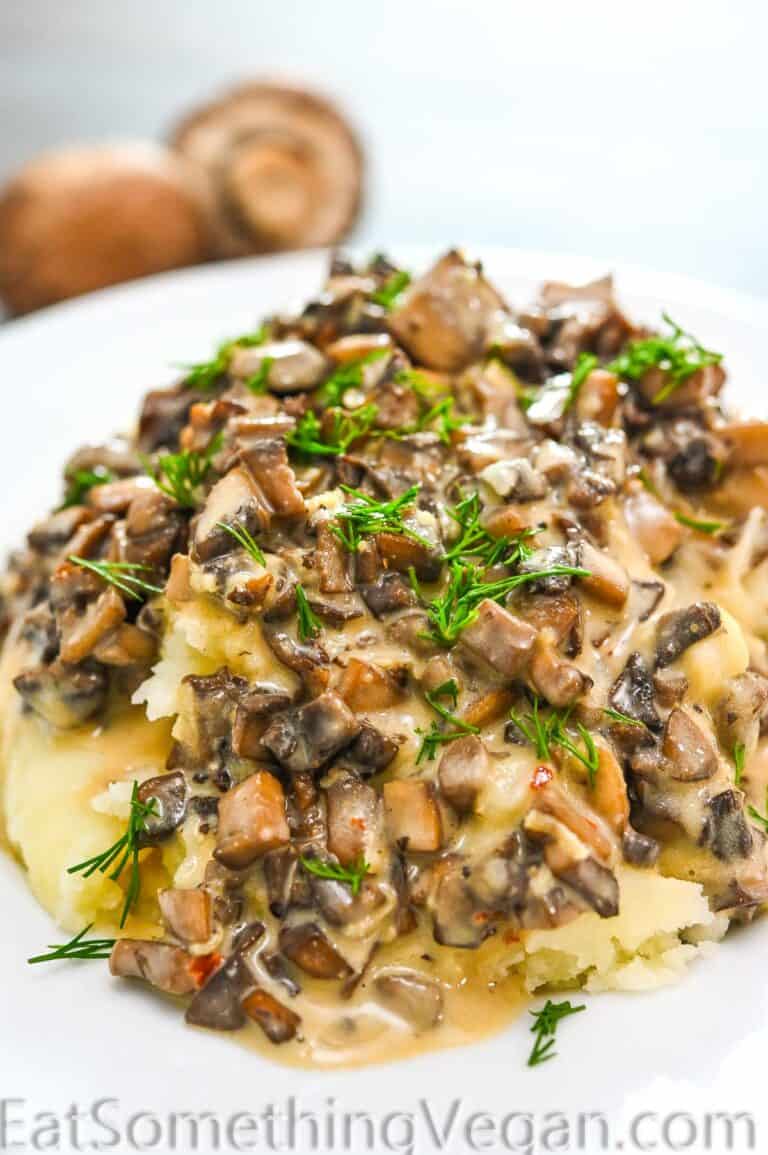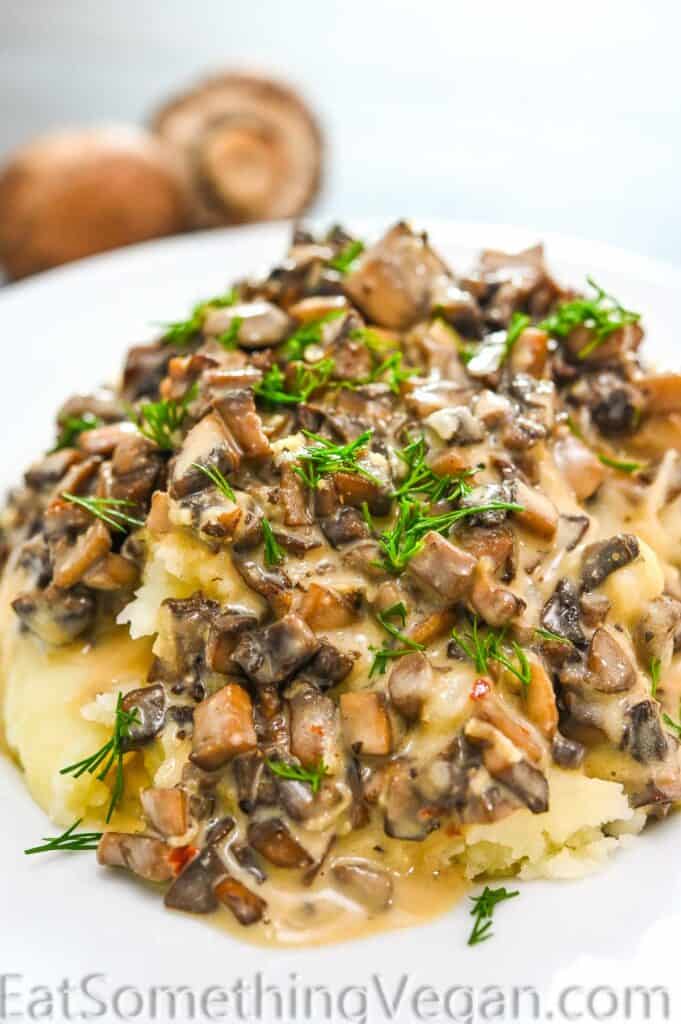 5). This Mushroom Couscous is deliciously savory, but also has the bright flavors of fresh herbs and lemon. This recipe makes a great side dish or main course at any meal.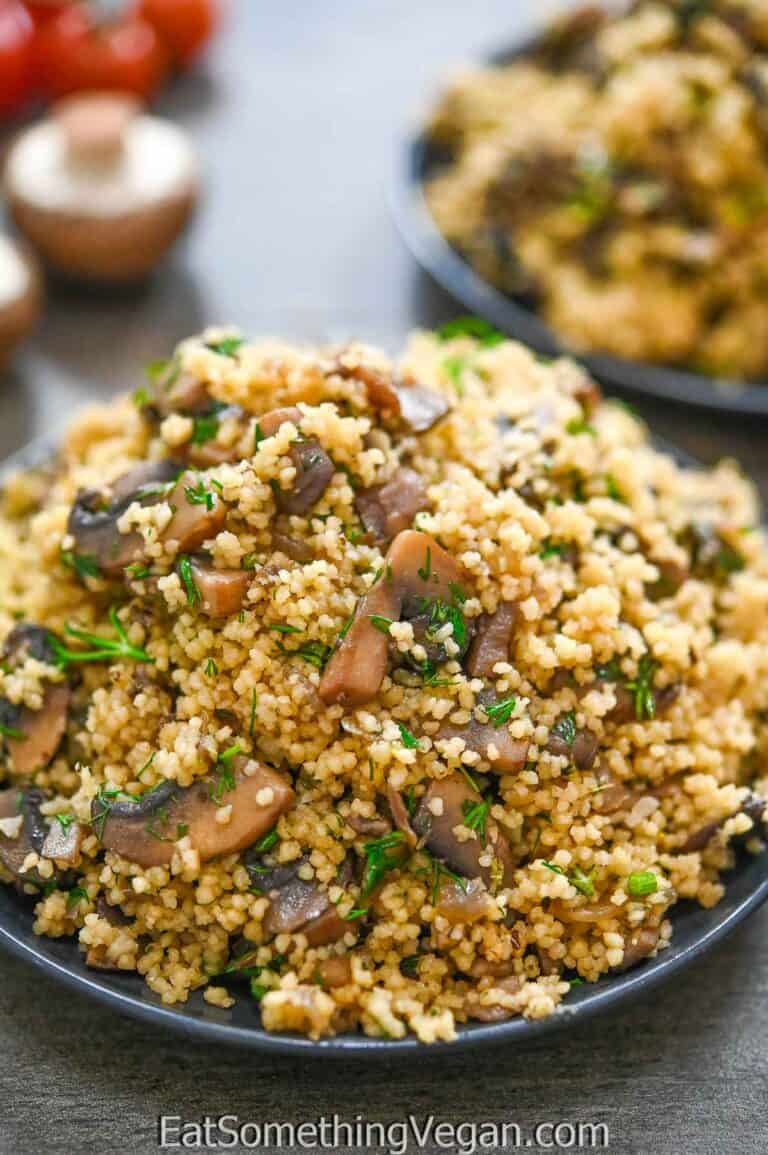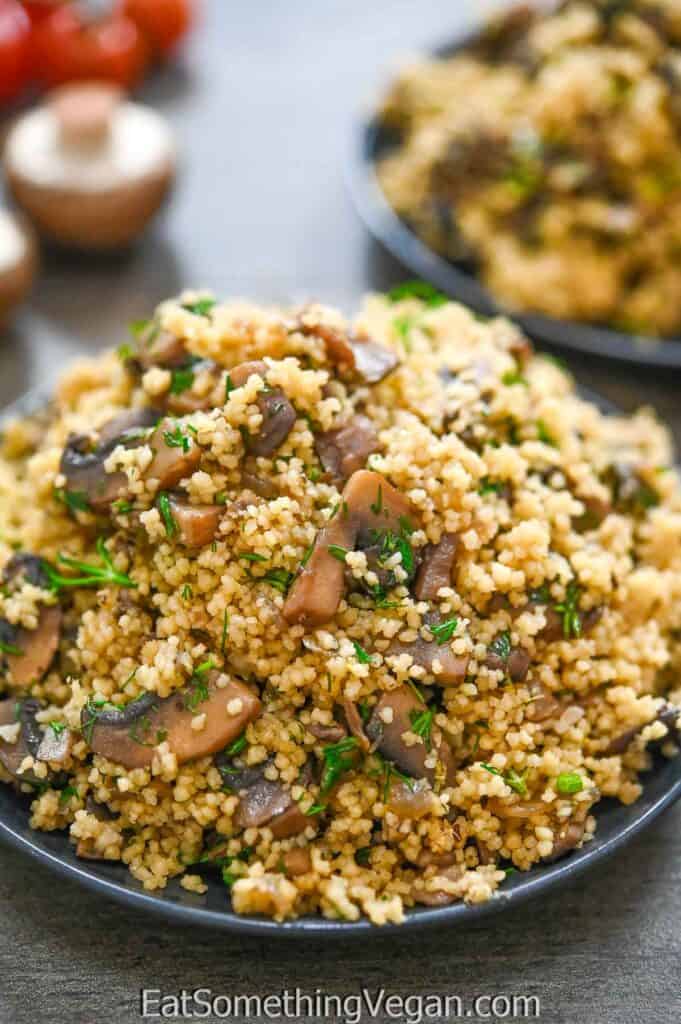 6). These Baked Portobello Mushrooms have so much flavor thanks to the Chipotle in Adobo sauce they're brushed with. You'll love the "meaty" texture and taste of this vegan dish.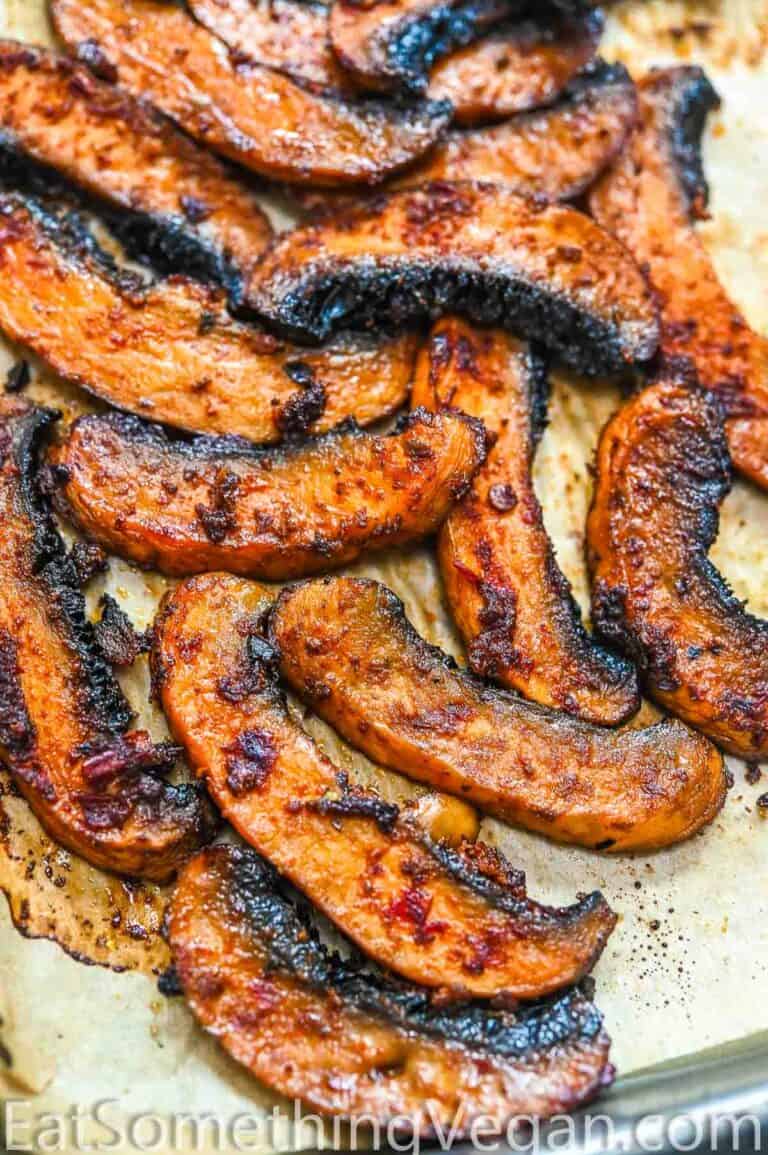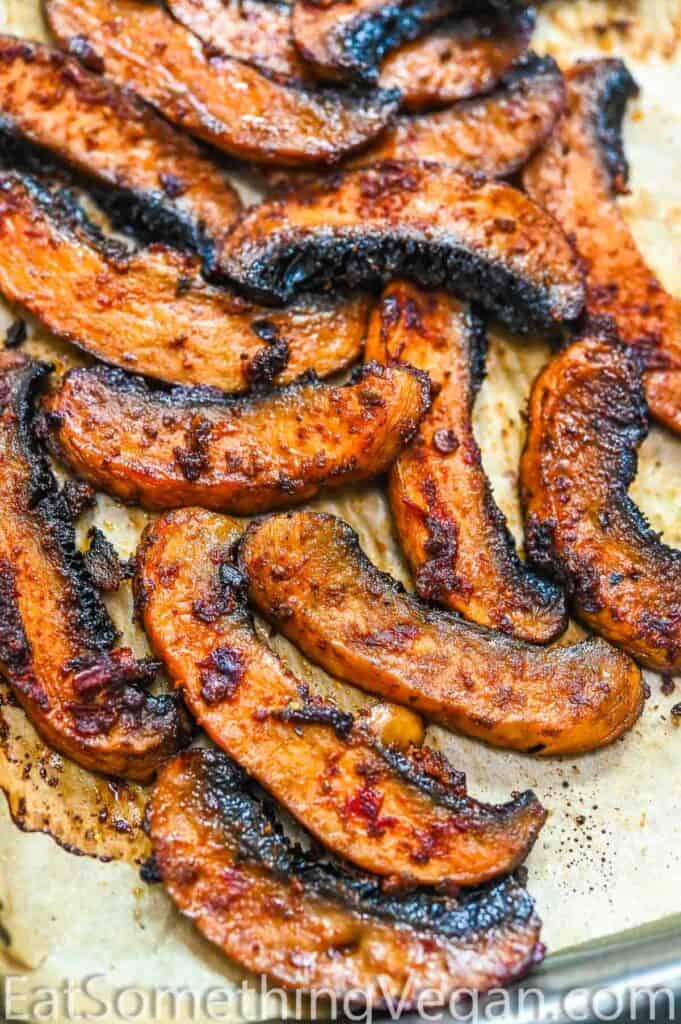 7). This Mushroom Bolognese Pasta is so flavorful and has a great texture. The mushrooms add so much to this red sauce, and you'll love how easy it is to prepare and make ahead.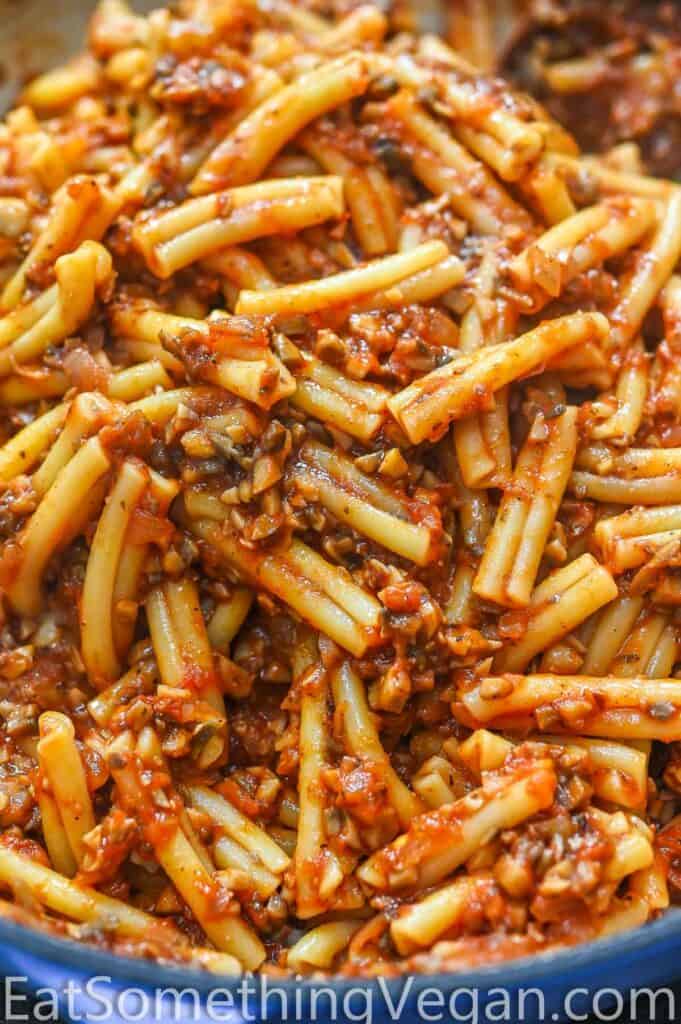 8). This vegan Mushroom Wellington is flaky on the outside and full of savory mushroom filling. You're going to love this elegant and flavorful main course that's easy to make and perfect for holiday meals.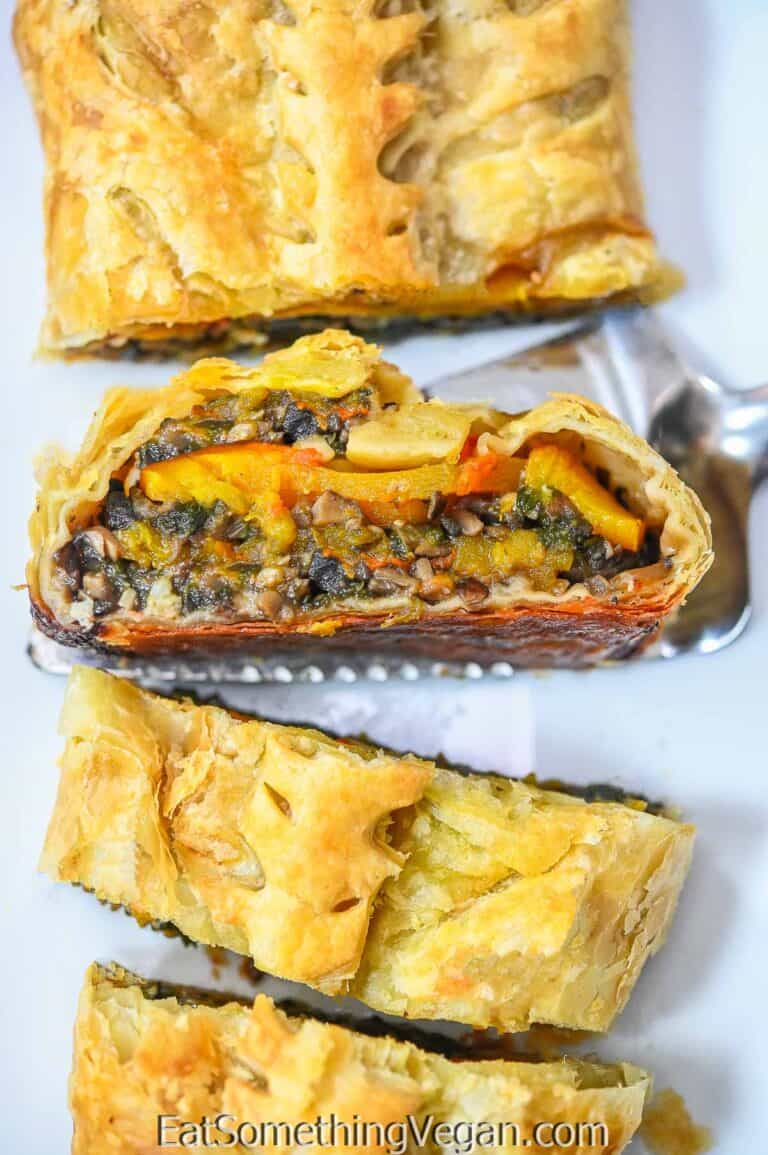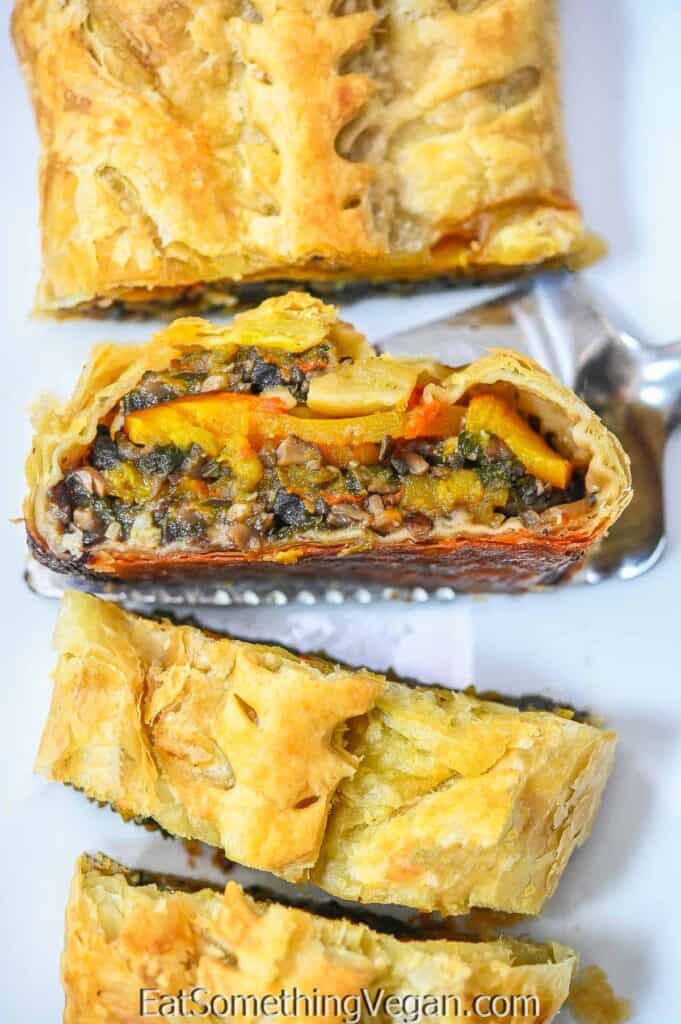 9). These Baked Portobello Steaks are juicy, meaty, and seasoned to perfection. Enjoy these flavorful vegan steaks with your favorite sides, pastas, and grains for a delicious and filling meal.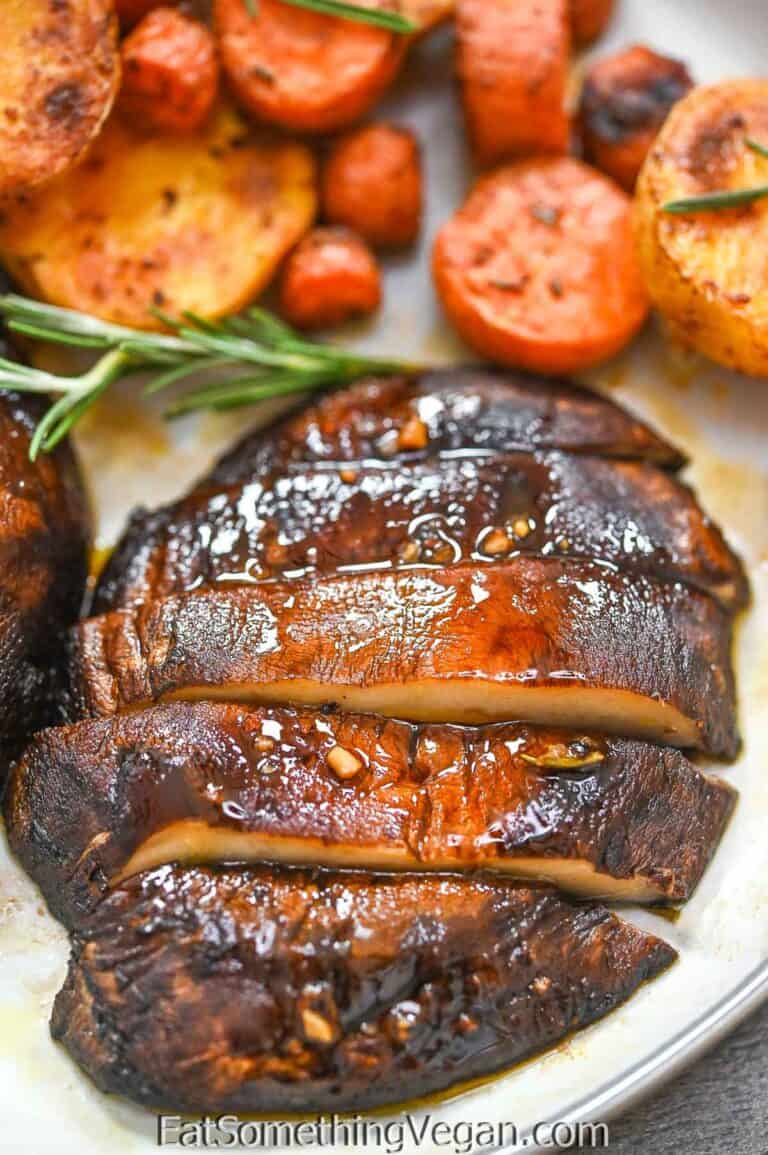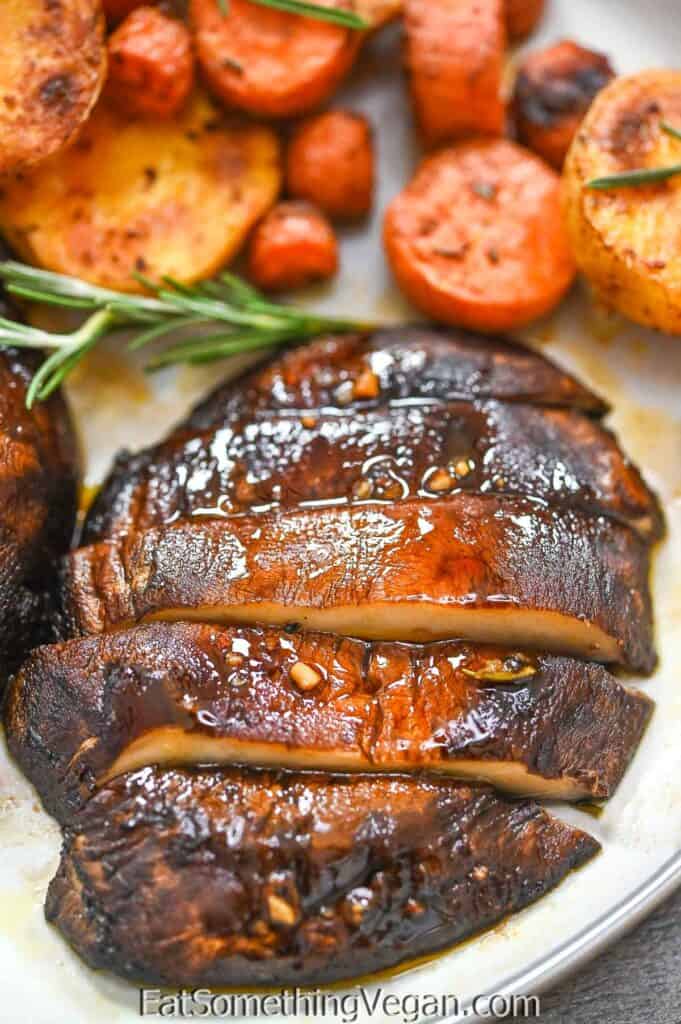 10). This Mushroom Bourguignon is so rich in flavor. It's a vegan spin on a traditional French recipe, and you won't believe how delicious it is!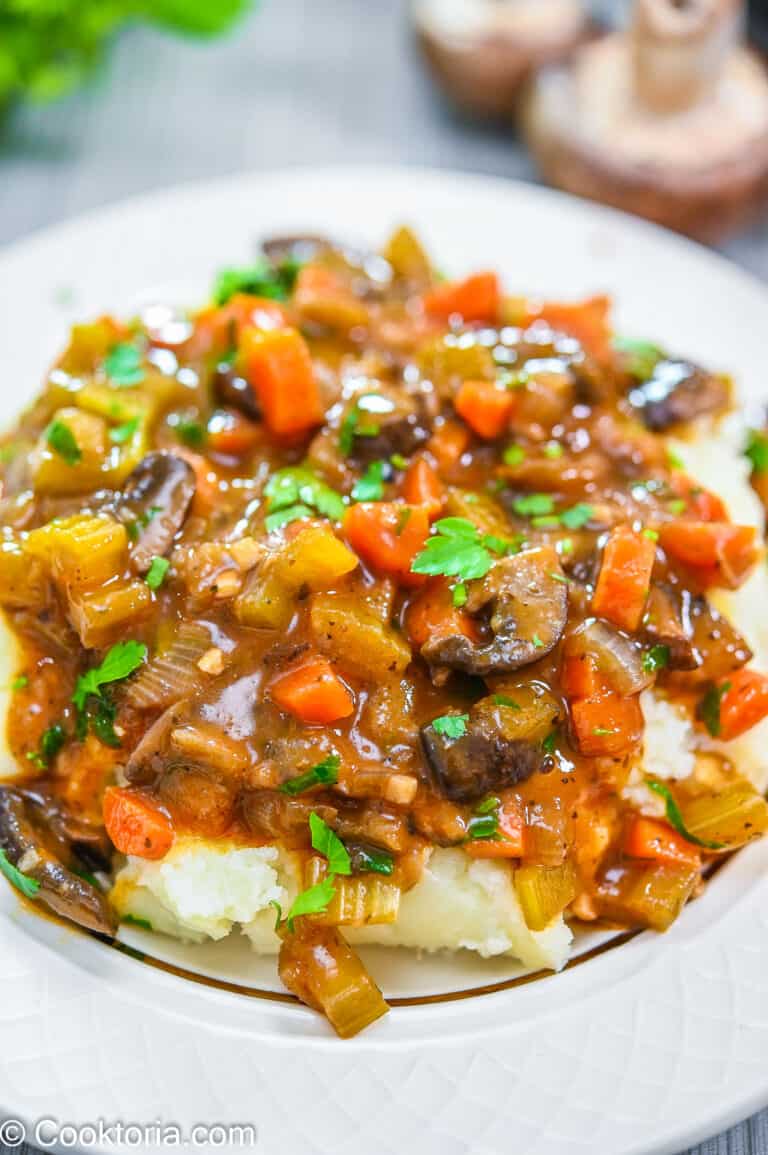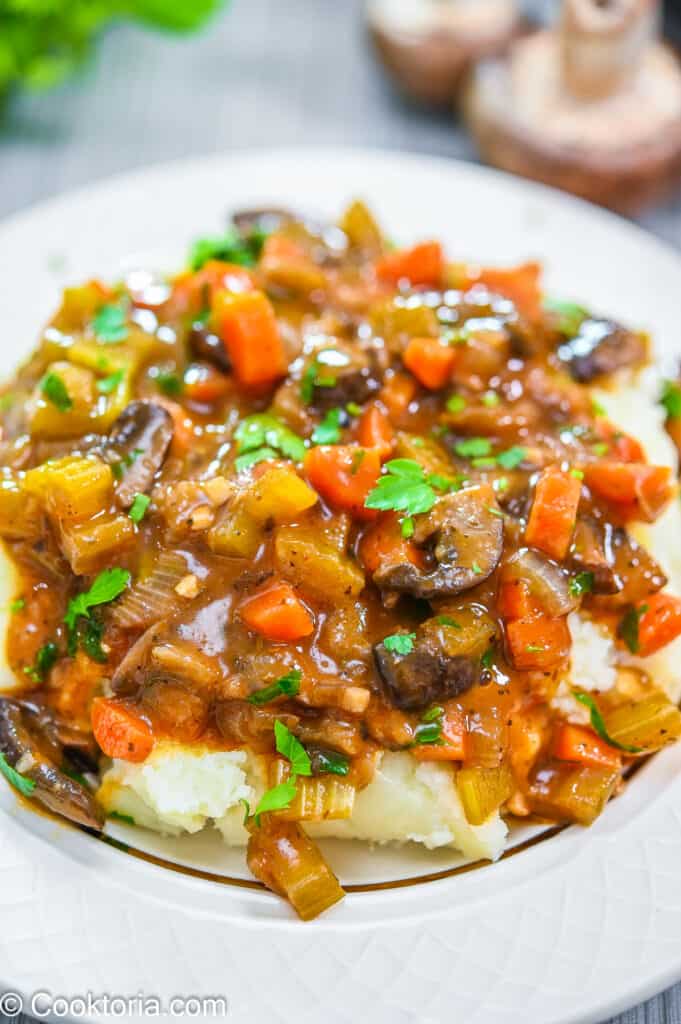 11). Ultimate 1-pot vegan dinner! Try these delightful and very filling Potatoes with Mushrooms cooked to perfection in creamy coconut milk.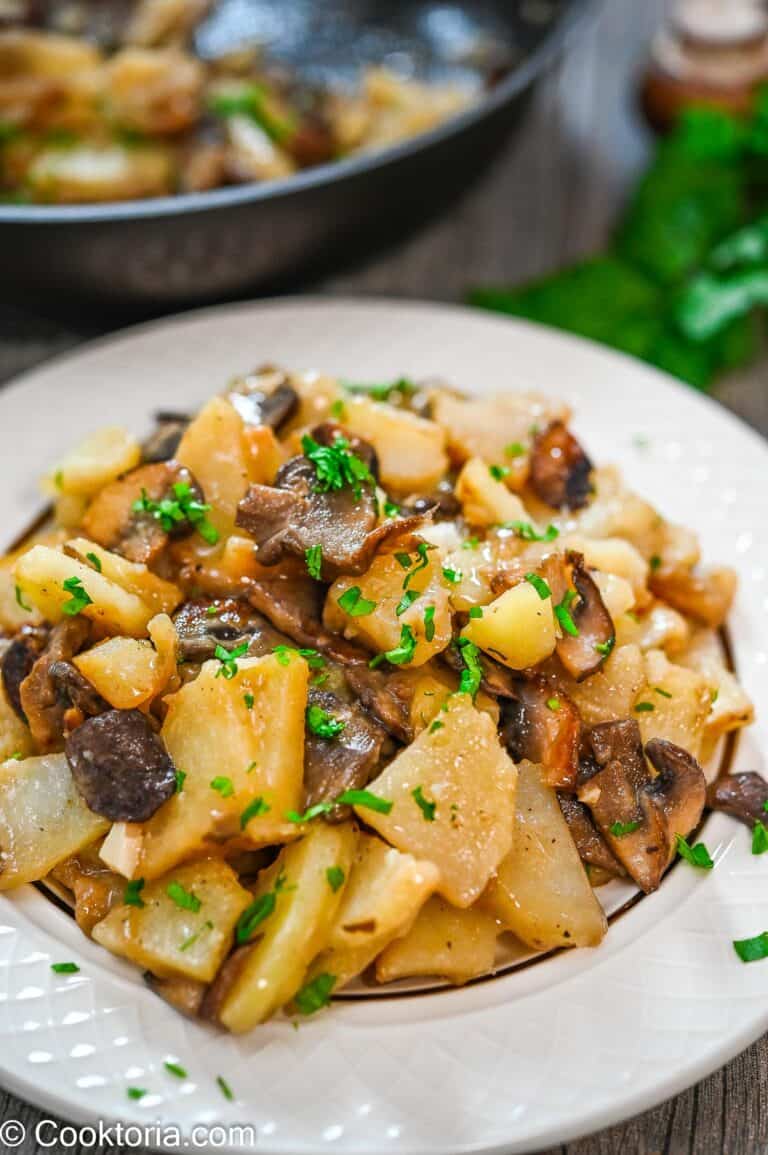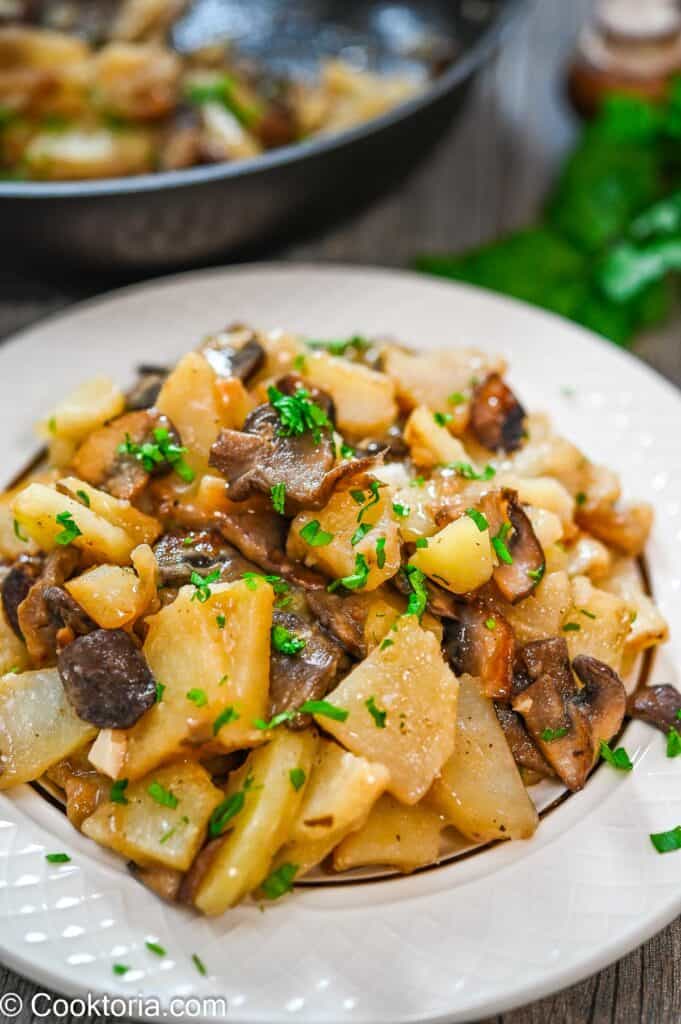 12). This Broccoli and Mushroom Stir-Fry is so flavorful and easy to make. Tasty and healthy, this dish is ready in less than 10 minutes!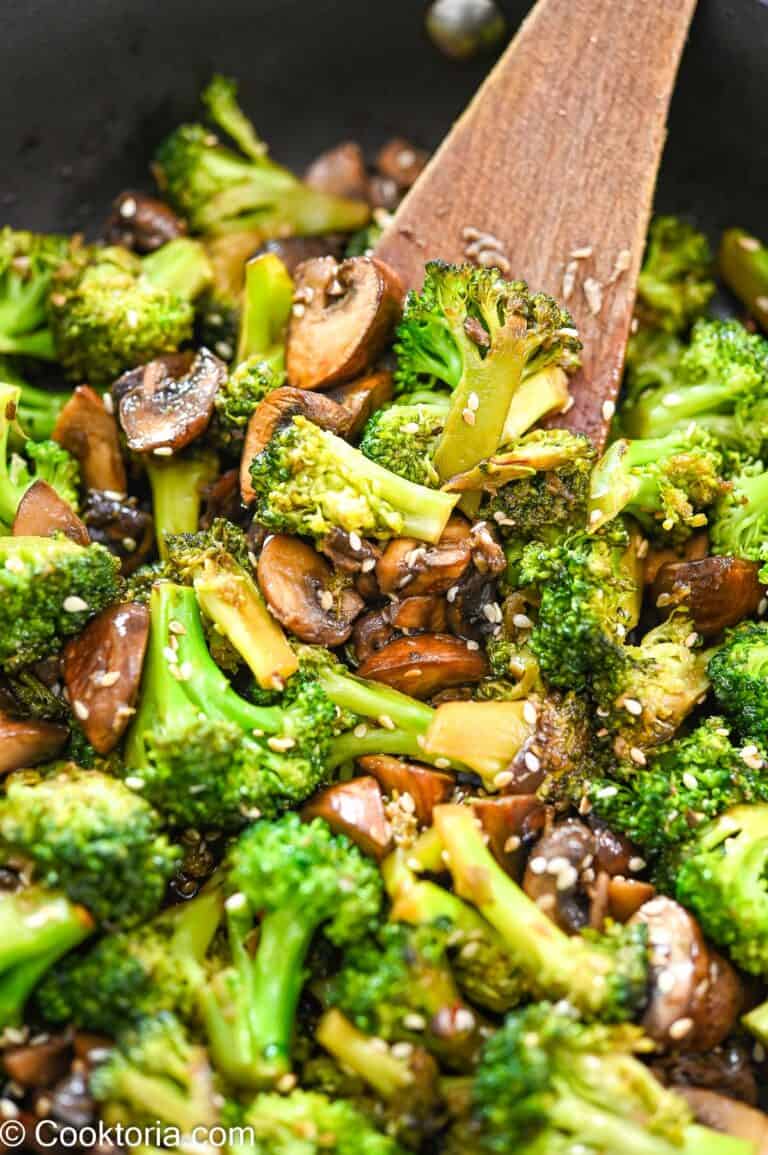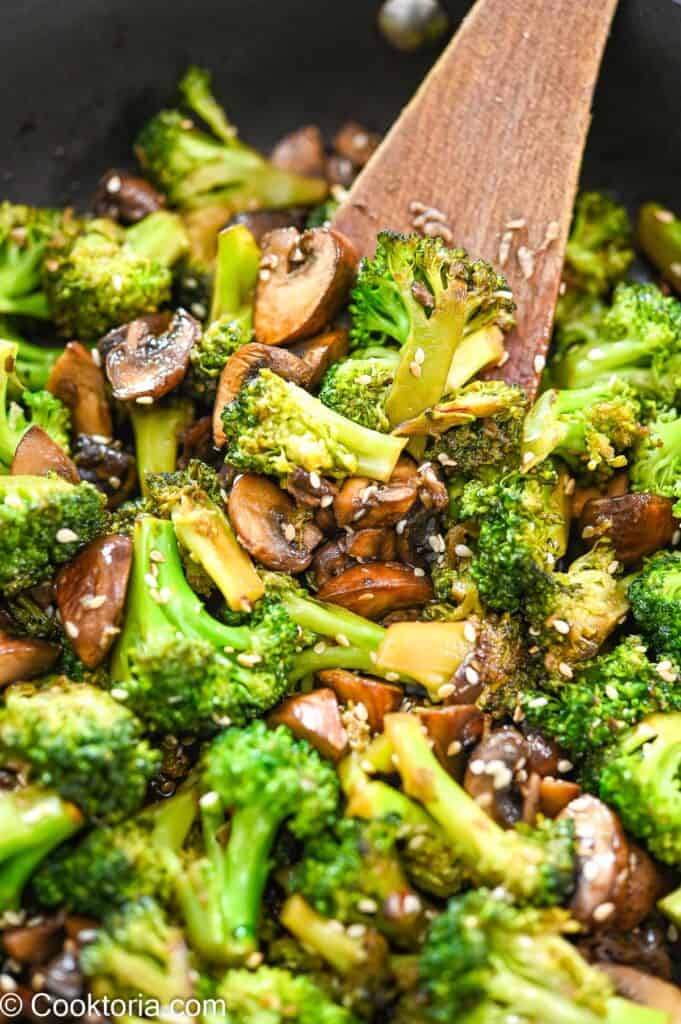 13). These Sauteed Mushrooms are buttery, garlicky, and so delicious. Their "meaty" texture makes them a flavorful and filling side dish for any meal.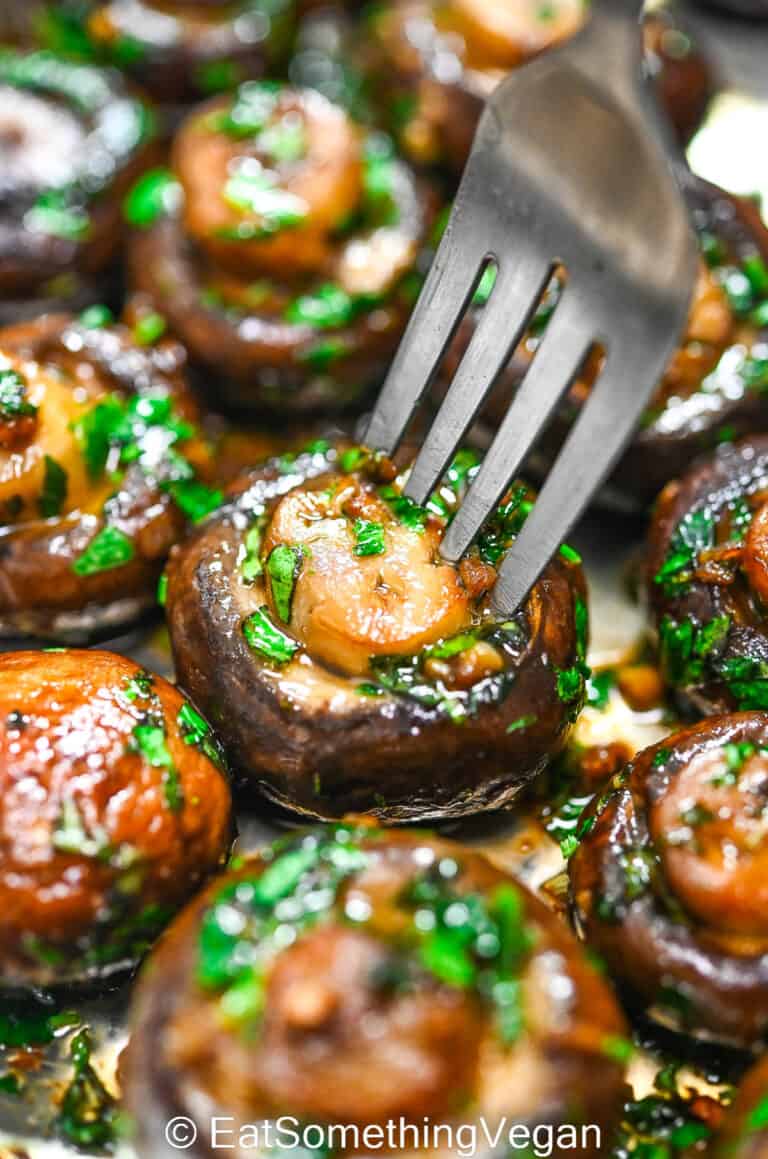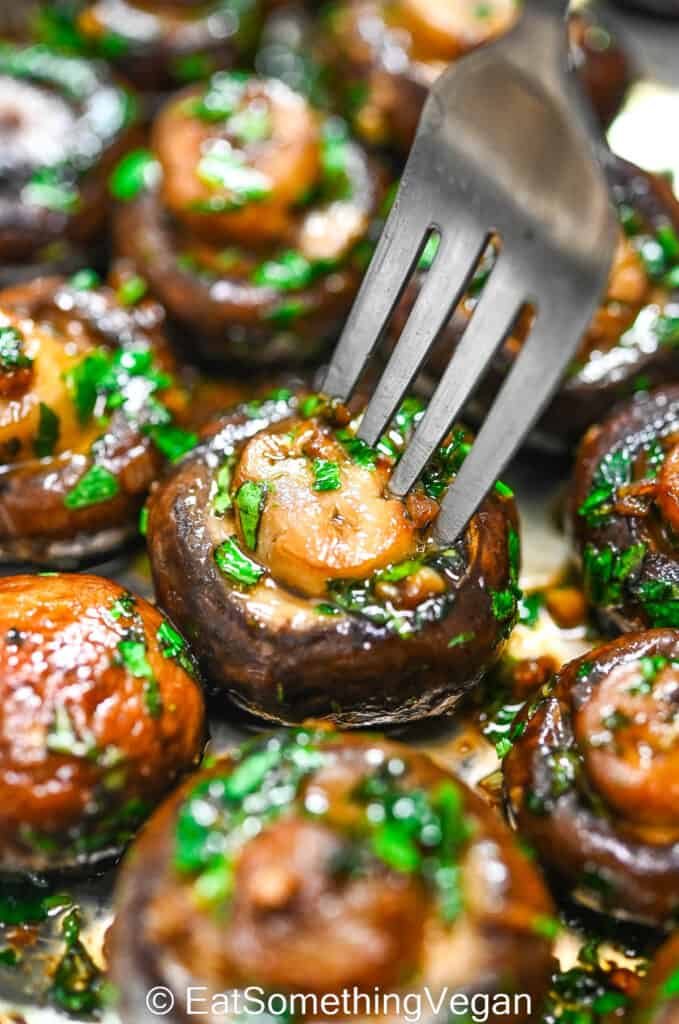 14). These Grilled Portobello Mushrooms are flavorful and so easy to make. Covered in a delicious marinade, these mushrooms are sweet, tangy, and have a tasty texture.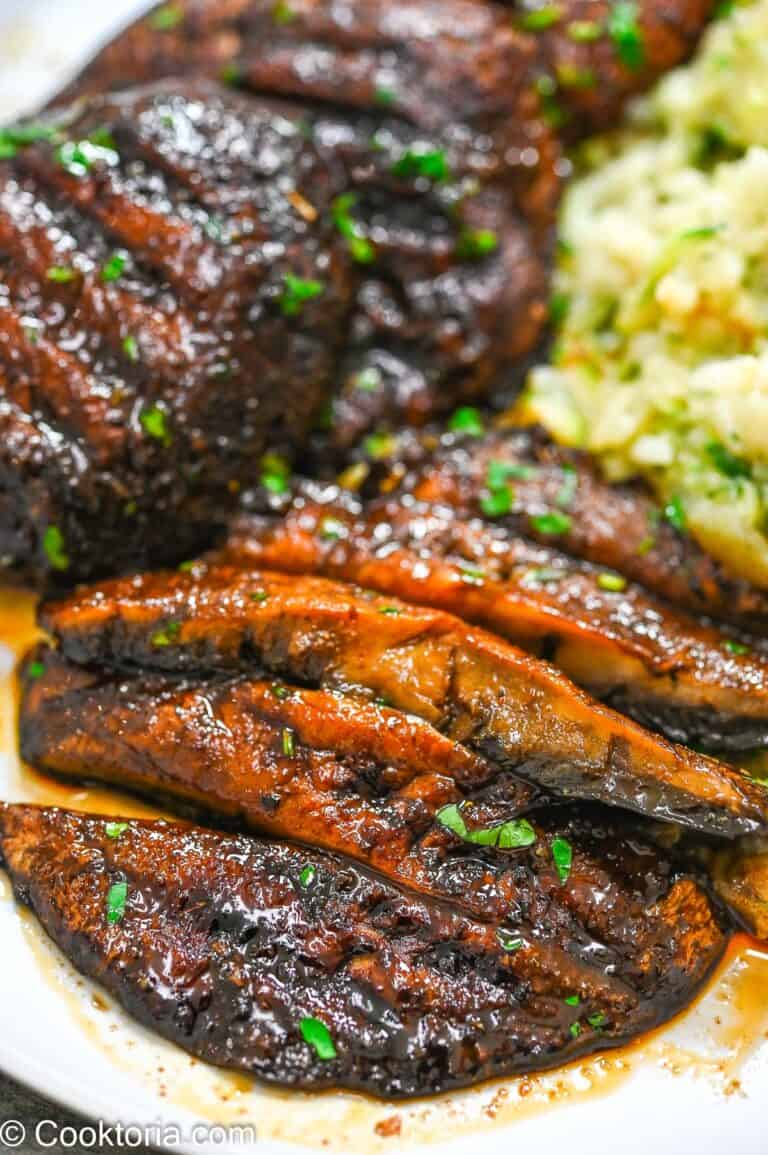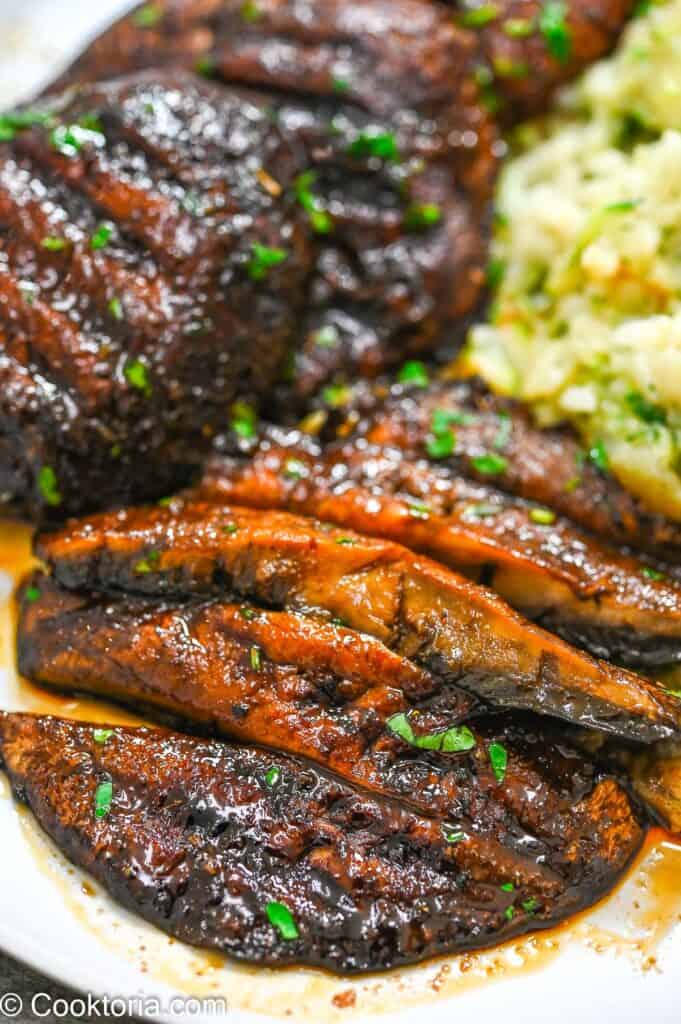 15). This Mushroom Orzo is rich, filling, and utterly delicious. The earthy flavor of the mushrooms is so tasty and it makes a great light lunch or side for dinner.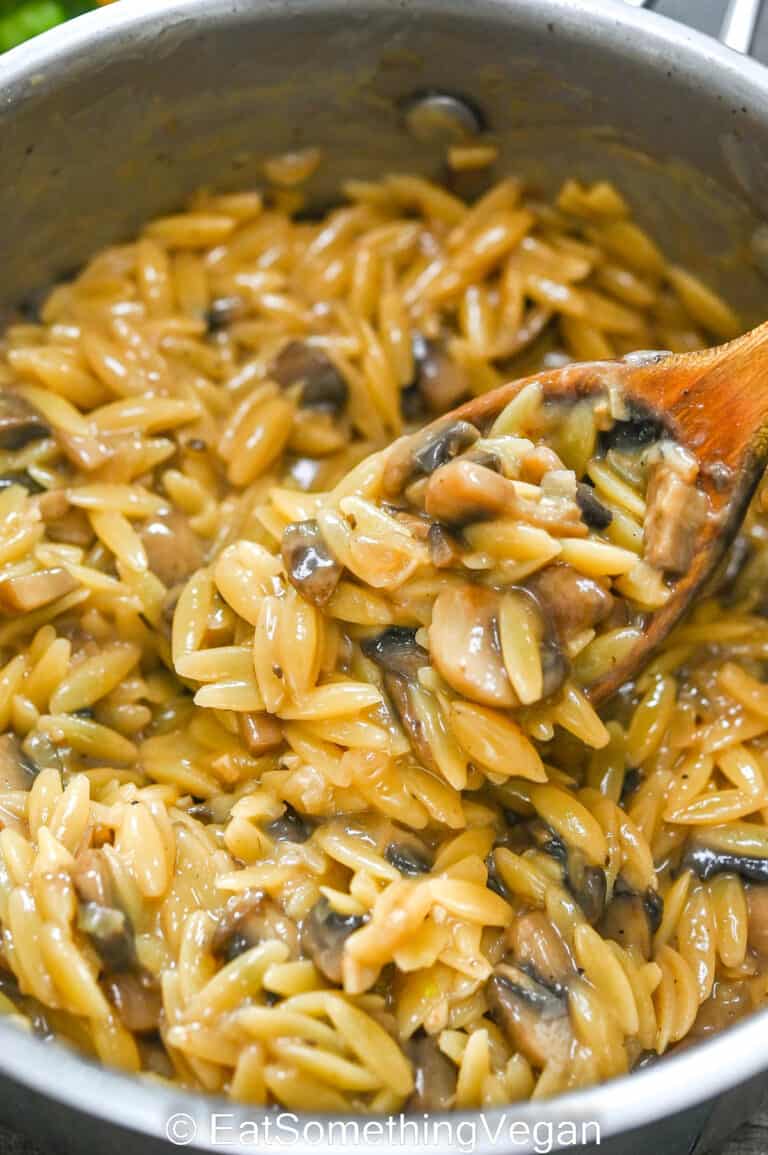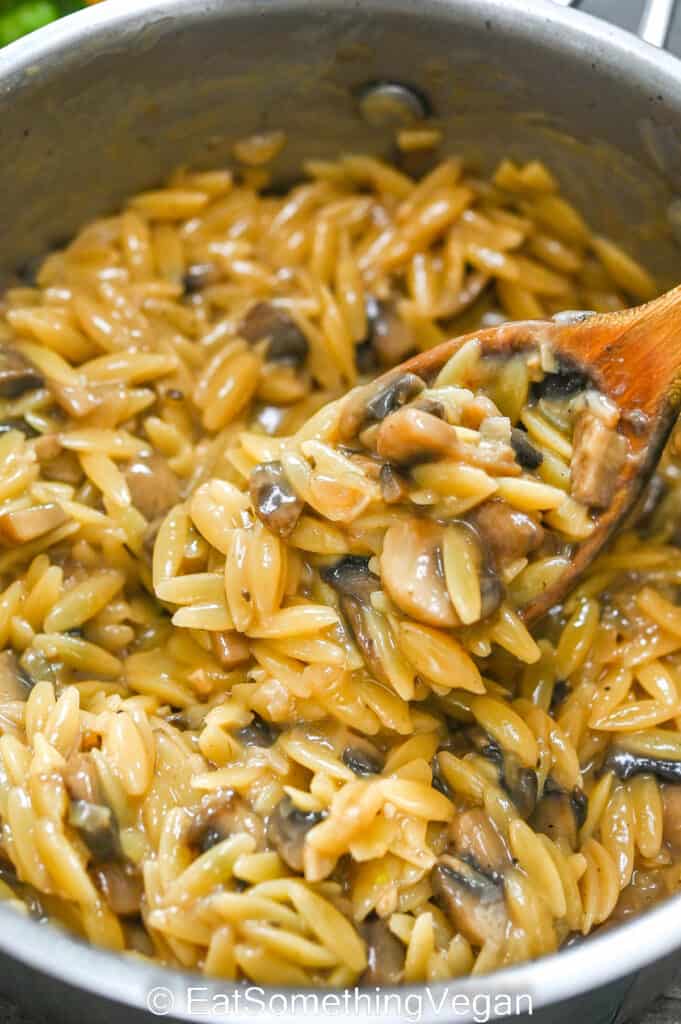 16). This Vegan Mushroom Pâté is full of rich, earthy flavor and has the most delicious texture. Creamy with small bits of mushroom and toasted walnut, it's absolutely scrumptious, and so easy to make.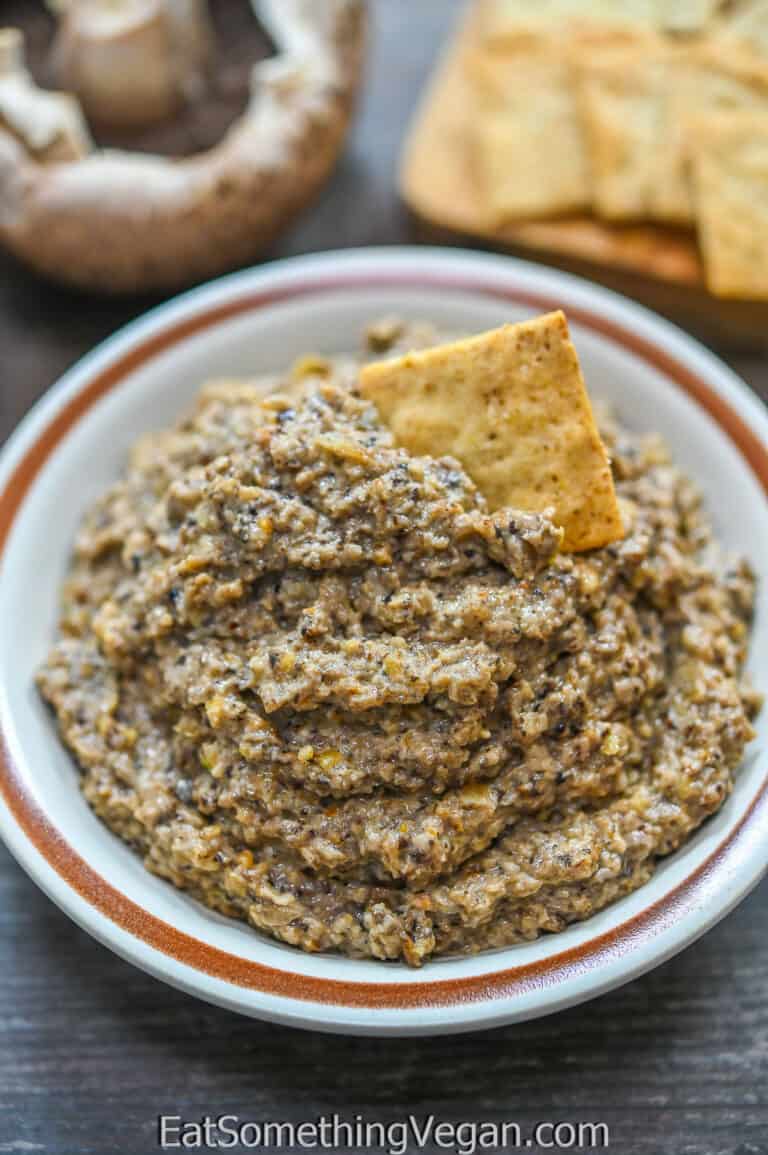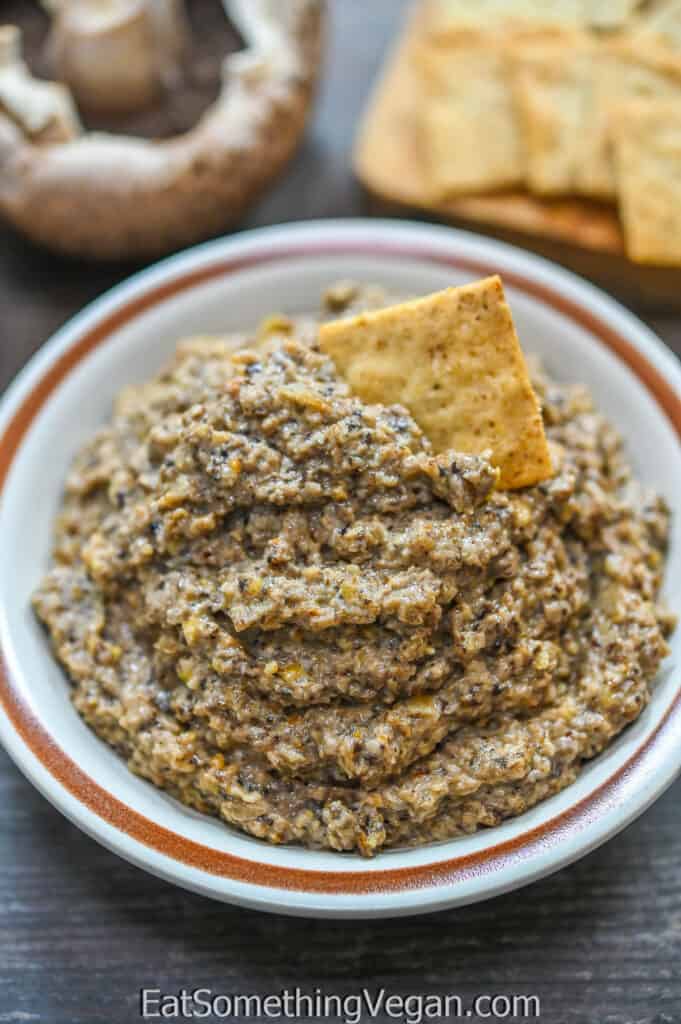 17). This Dairy Free Cream of Mushroom Soup is so rich you won't miss the original! Vegan and Paleo, it makes a great stand in for recipes that call for condensed soup.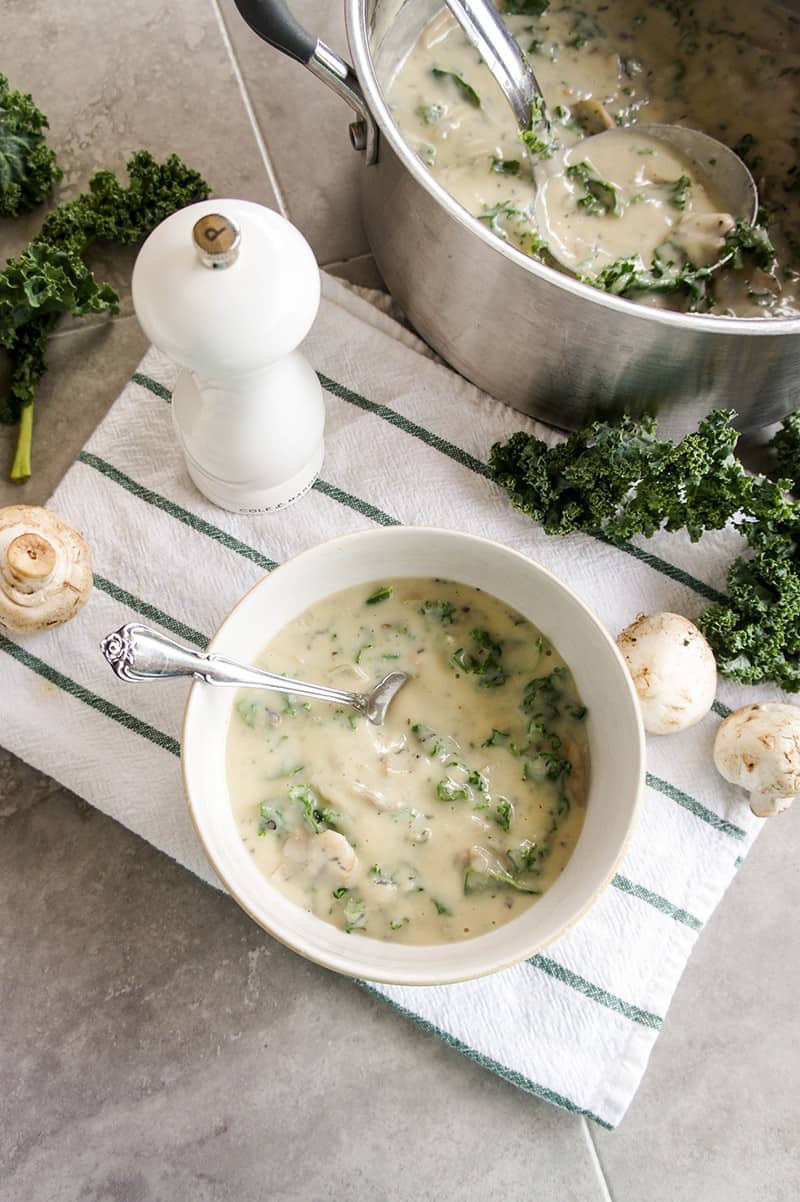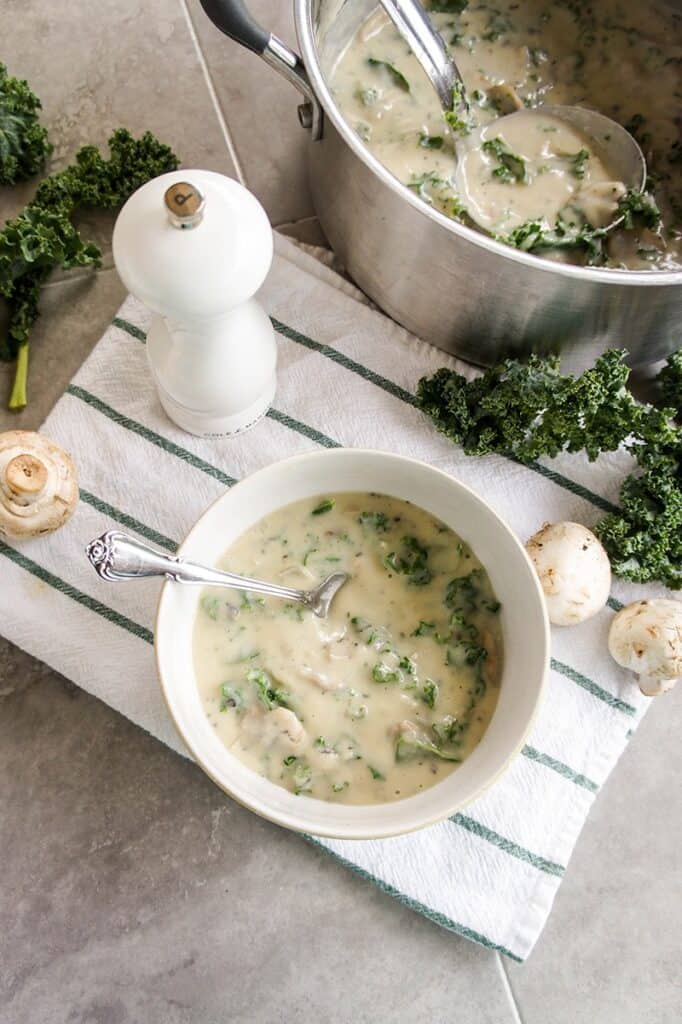 18). The Best Marinated Mushrooms Recipe – learn how to make these marinated mushrooms in less than 15 minutes. Great for appetizer platters and parties. Restaurant style, very easy to make at home.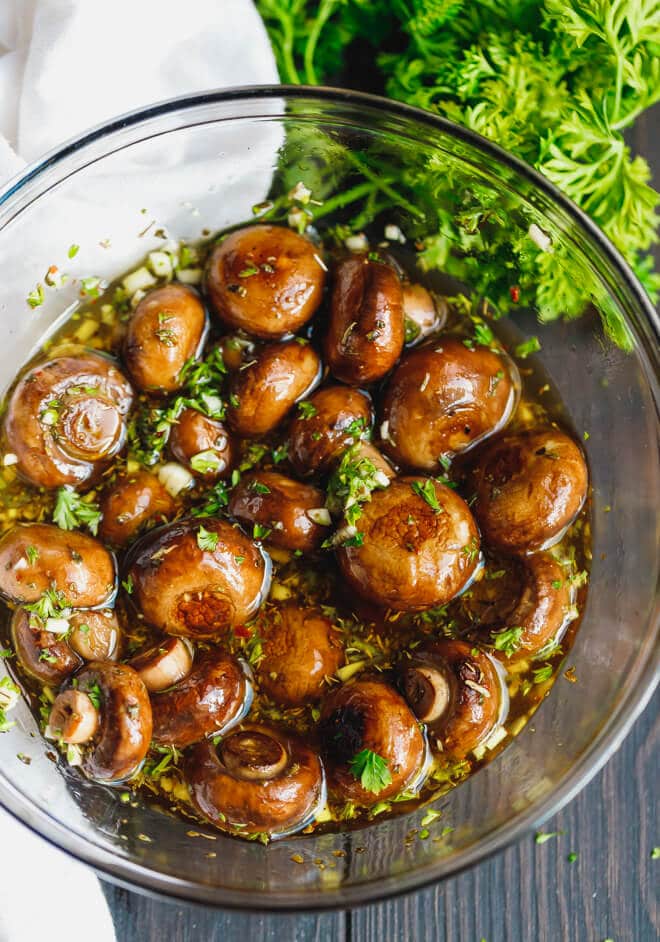 19). Cauliflower Polenta with Mushrooms and Hazelnuts is your new go-to side healthy side dish! It's a simple paleo and vegan dinner that's more flavorful than the real thing and super healthy for you.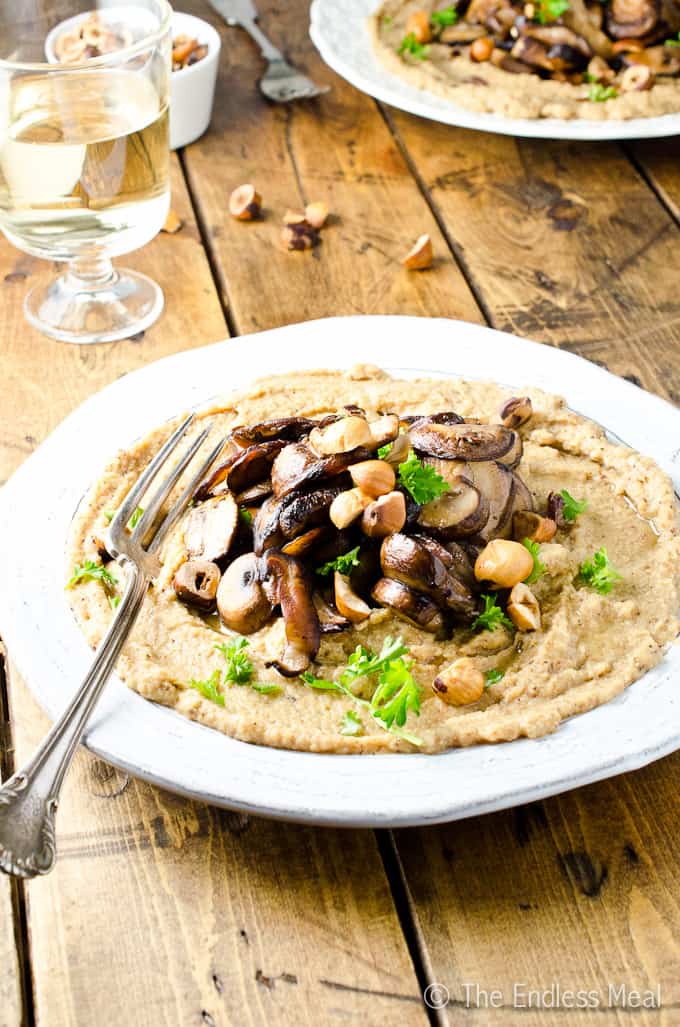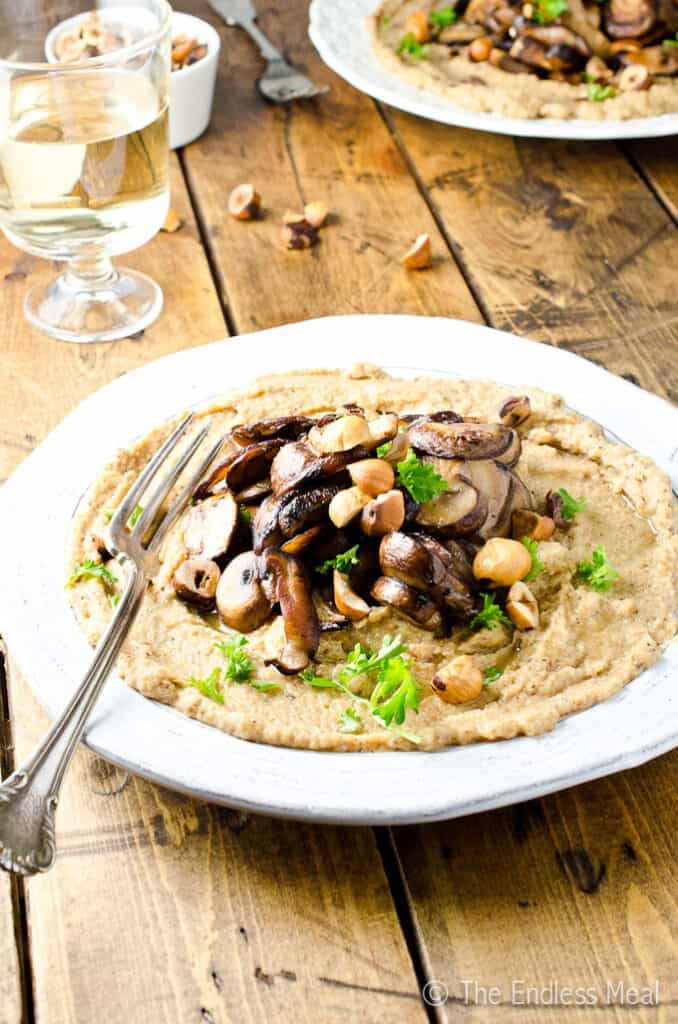 20). Vegan Mushroom Stroganoff – a.k.a. the ultimate comfort food that just so happens to also be easy, fuss-free, and secretly wholesome.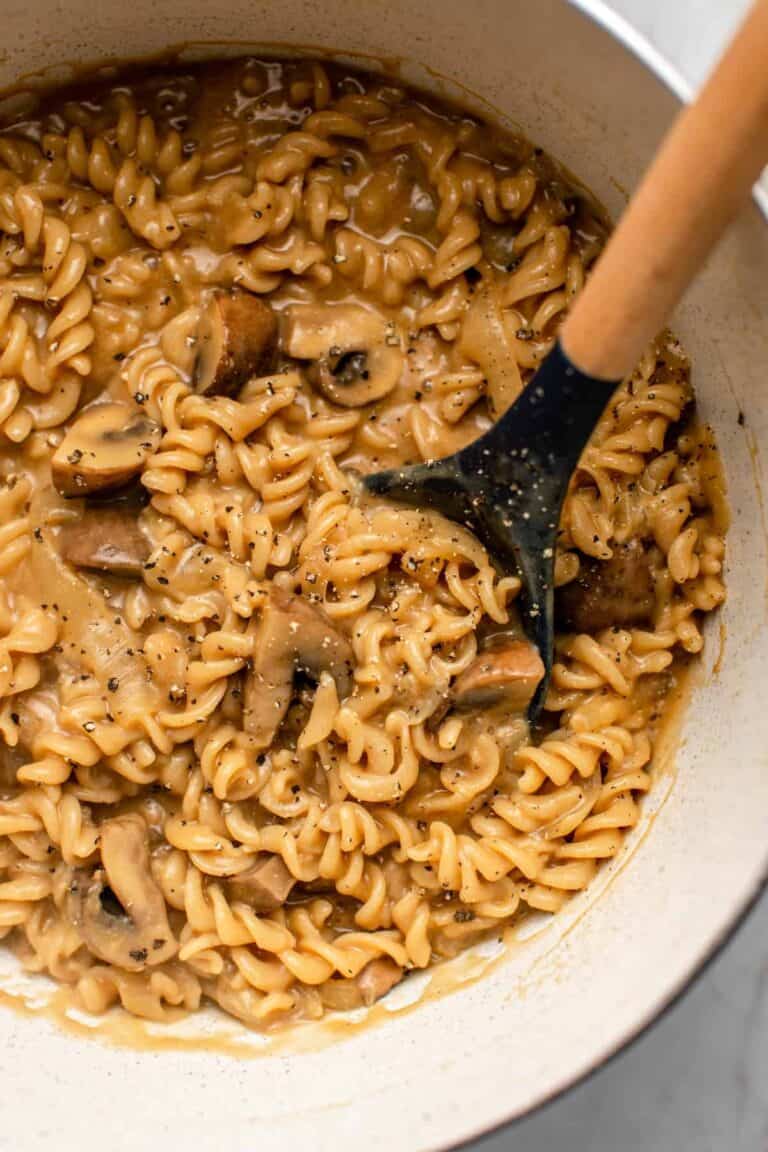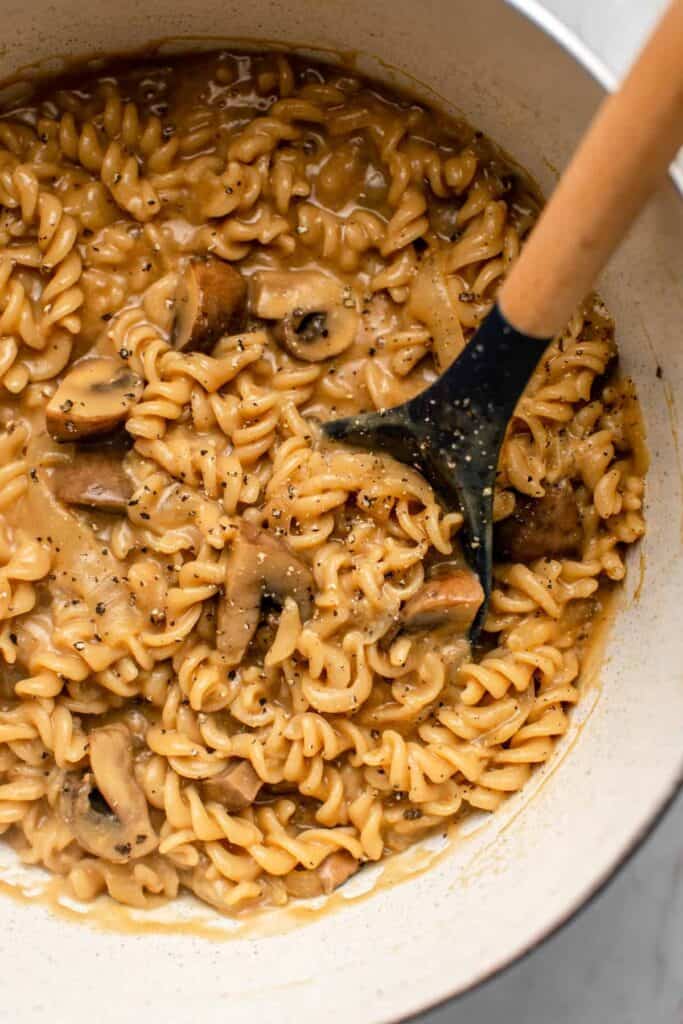 21). Vegan Mushroom Gravy – With only 5 ingredients, not including salt & pepper, this easy mushroom gravy recipe is rich and creamy. It's dairy free, can be gluten free, and pretty much the best mushroom gravy ever!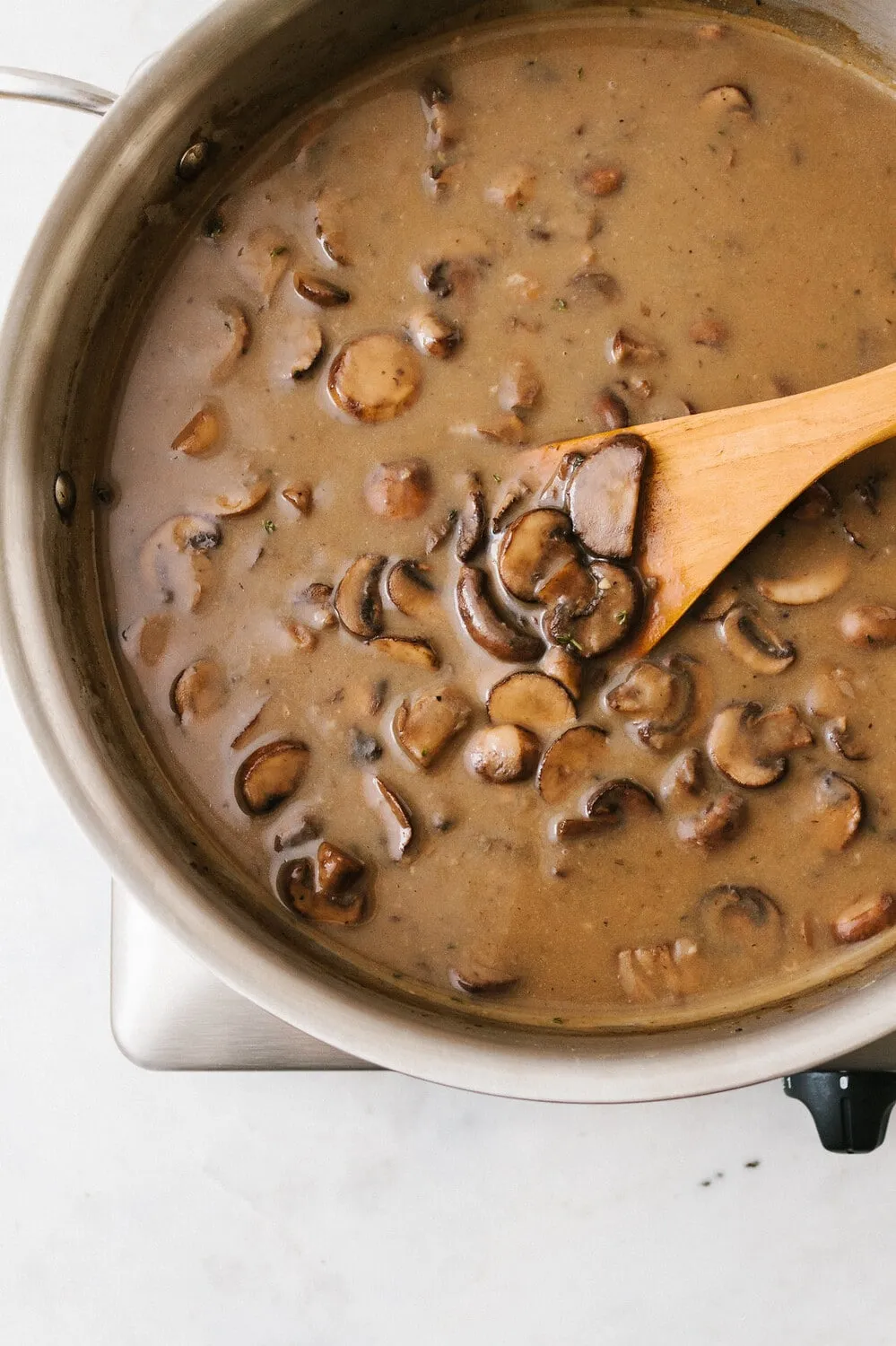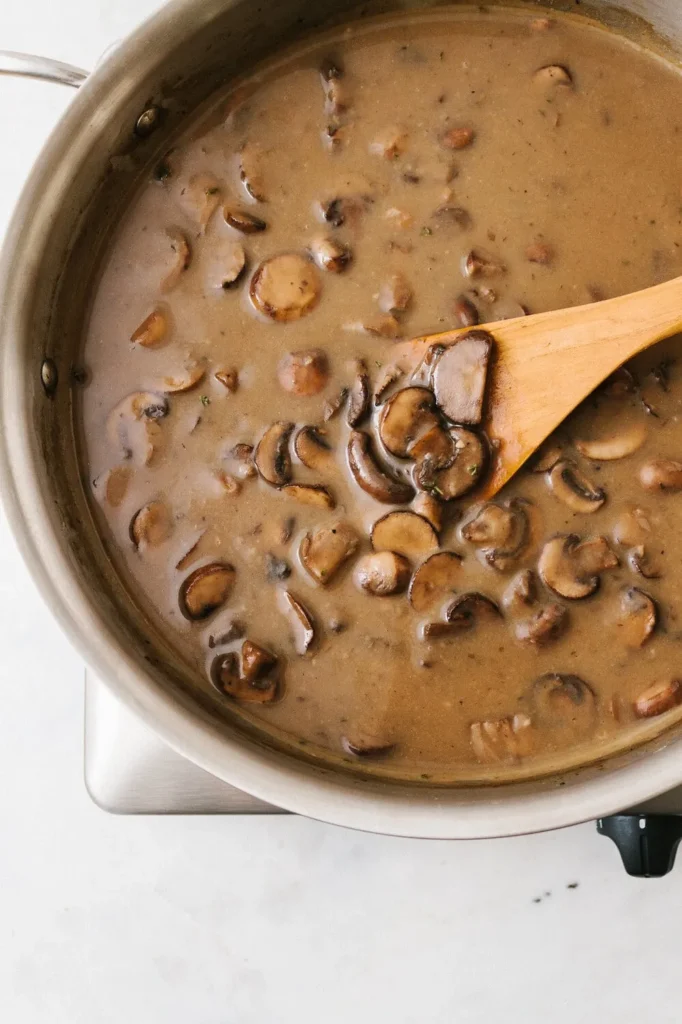 I hope these filling and delicious mushroom vegan recipes inspire you to try something new this week!
Please, let me know which are your favorites in the comments below!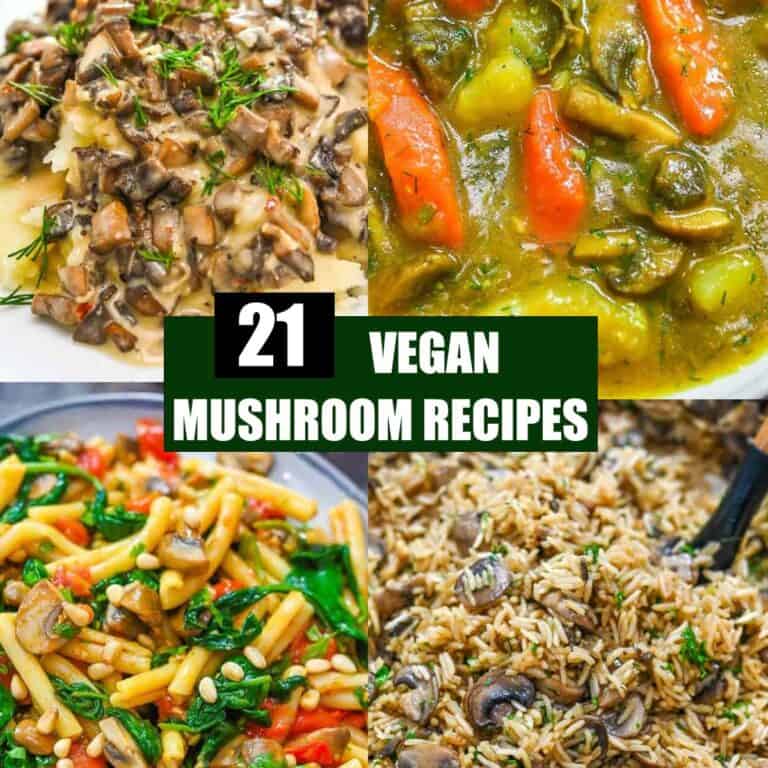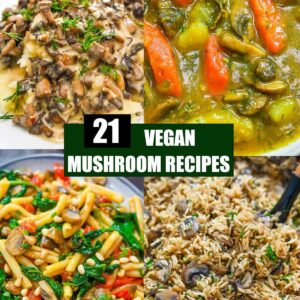 Must-Try Vegan Mushroom Recipes
I've put together this list of tasty must-try vegan mushroom recipes. There's everything from mushroom stew, to mushroom pasta, to mushroom rice in here!
Print
Pin
Rate
Ingredients
1

cup

fresh veggies

1

cup

pasta

1

cup

grains

1

tbsp.

herbs
Instructions
Pick out a few recipes to try this week.

Take inventory of what you have.
Pssst
You can find detailed step-by-step photos right above this recipe card.